Happy Memorial Day Weekend!  I love Memorial Day, it gives us a day to celebrate the lives of those that have passed & for those that serve our country.  I wanted to add a little more Red, White & Blue to my porch, so I came up with this Americana pallet art.  The idea is inspired from a cute stars and stripes pillow that I saw at Pottery Barn and this cute pillow.
The best part of this project is that it cost $0 to make, and it only took about an hour (+ drying time).  The wood is an old pallet, the paint is left overs, the wire was scrap and the burlap handle was from a swag bag I received at a conference.   Watch this tutorial for tips on disassembling a pallet.
This star door hanger is about 21″ wide.  Start by printing out the template pages (Memorial star pieces Memorial star pg 6 Memorial star pg 5 Memorial star pg 4 Memorial star pg 3 Memorial star pg 2 Memorial star p 1), make sure your pdf print settings are print 100%, not 'fit to page'.  Align and tape together the Memorial Star pg 1-6, the papers will overlap.  Cut out the large circle.  Cut out the 3 Memorial Star Pieces (A, B, & C).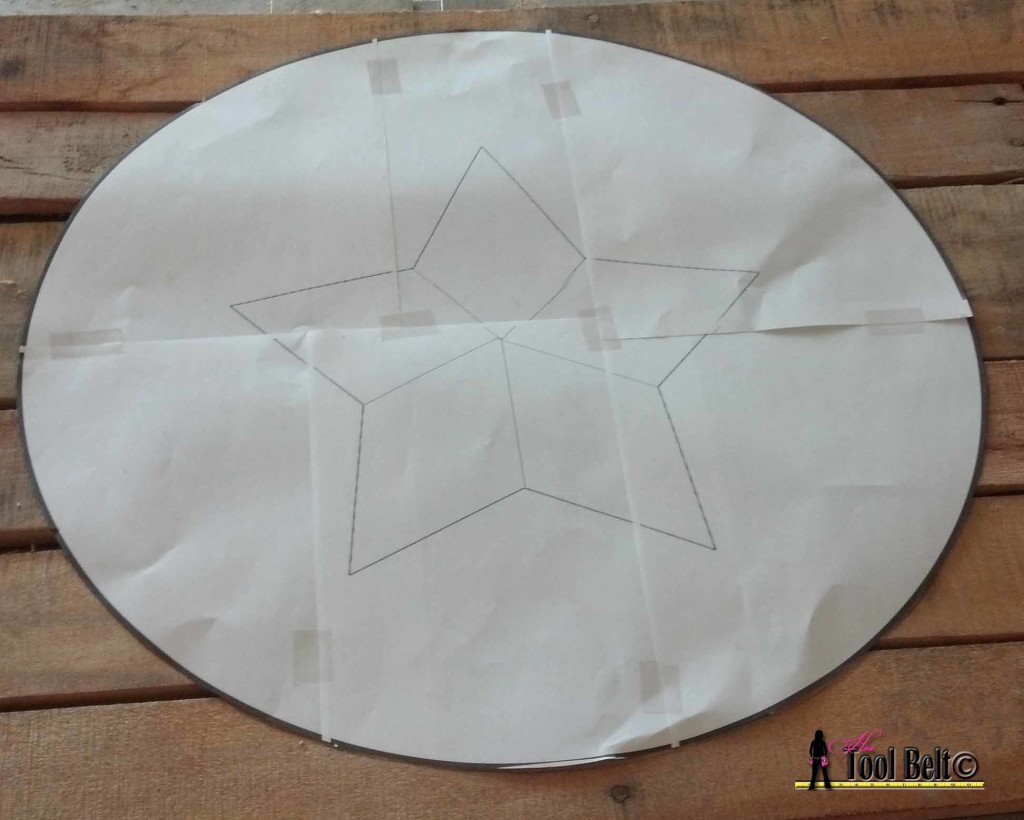 Layout your pallet slats, staggering nail holes (if present).  I spaced my slats about 1/4″ apart.  Trace the outside circle onto the wood.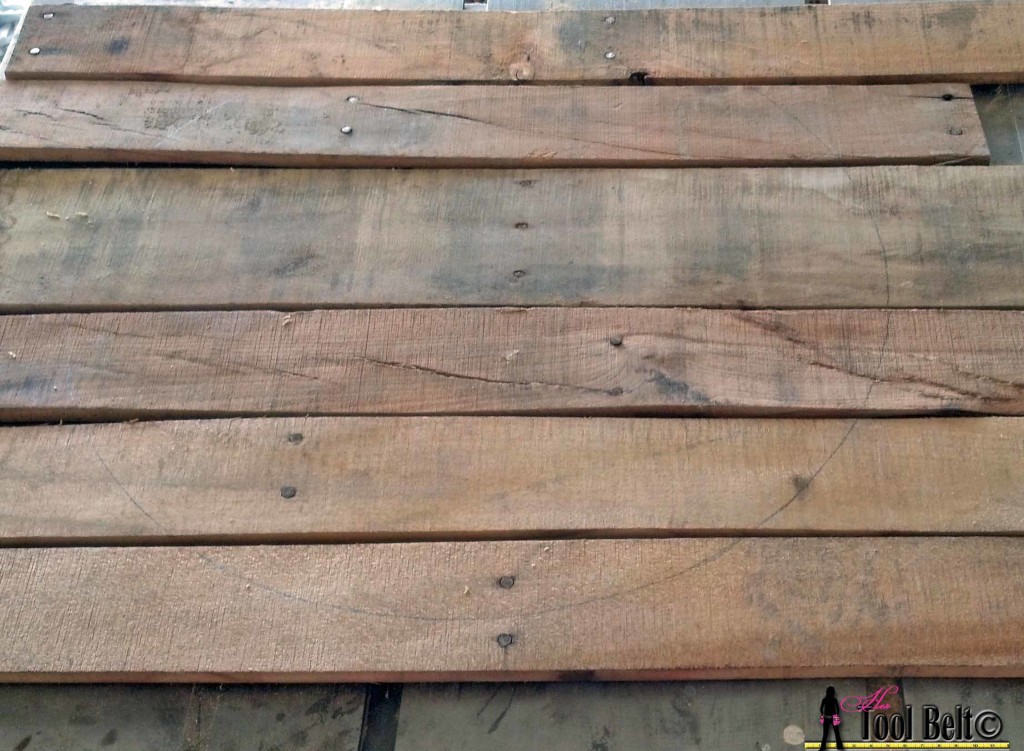 Trace the star piece 'diamonds' onto unused parts of the wood slats.  You need 1 – A, 2 – B's, and 2 – C's.  Cut out the wood using a scroll saw, band saw, or jig saw.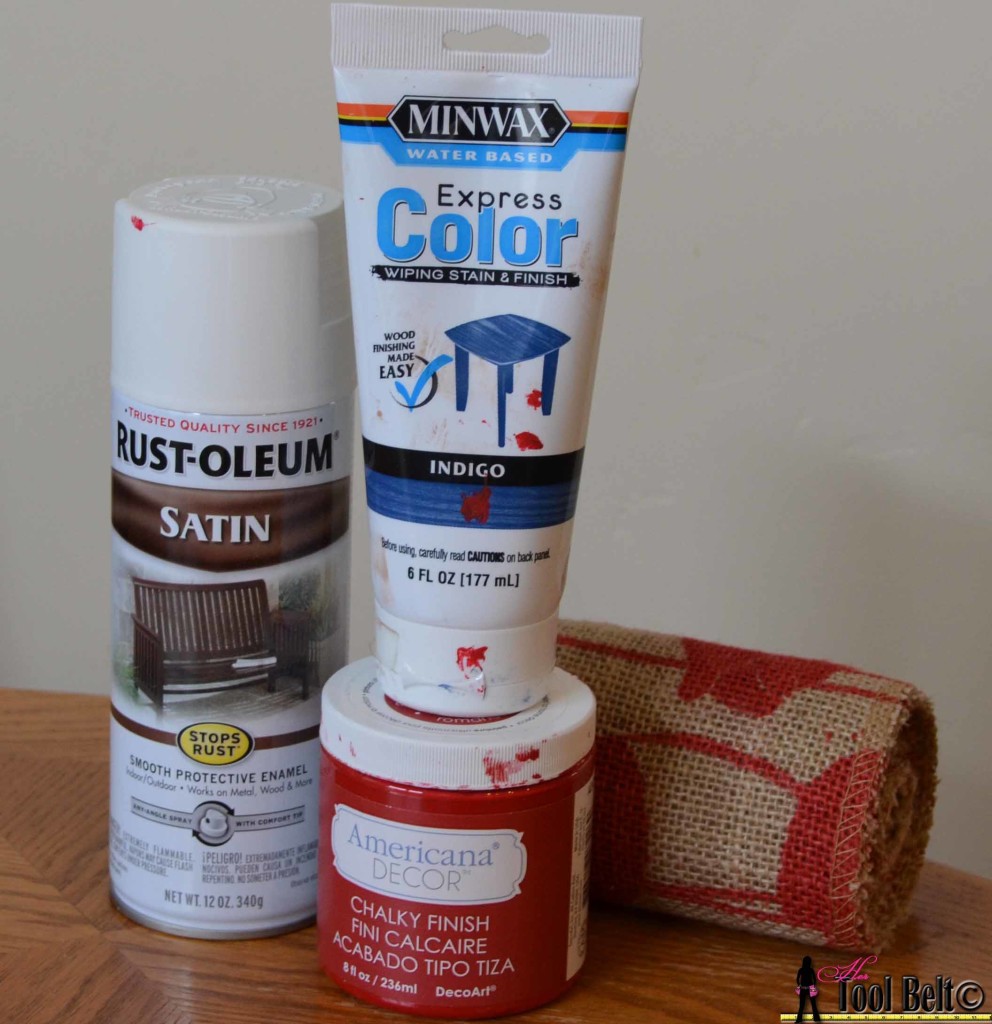 Next step is to paint the wood.  These are the products that I used (left over from other projects.)
Rust-Oleum White Satin
Minwax Express Color Indigo
Americana Decor Chalky Finish Romance
Burlap is from Flora craft
Use whatever you have or like.  Let the paint/stain dry sufficiently.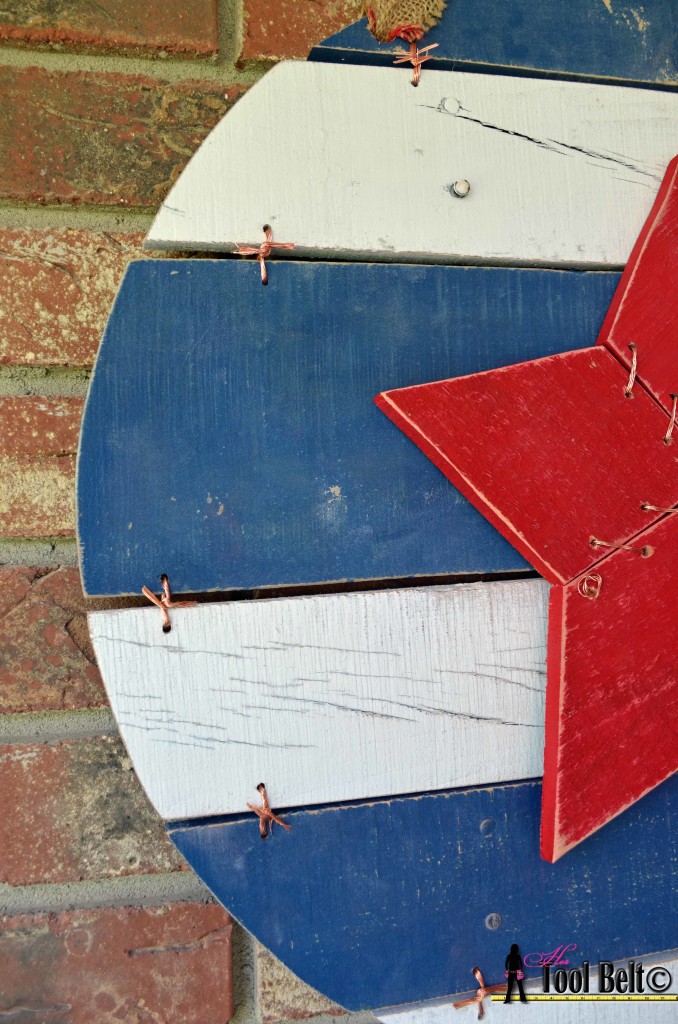 Line up the wood slats and drill holes to connect each board together.  Drill 2 larger holes on the top slat to attach your hanger.  Drill holes in the star pieces to connect each piece together.  Then Drill two holes about 1/2″ apart in the top star piece through both the star and the circle piece to attach the star onto the circle.
Grab some wire (or string) and thread it through a hole and into the adjoining piece and twist together, cut wire and repeat for each hole.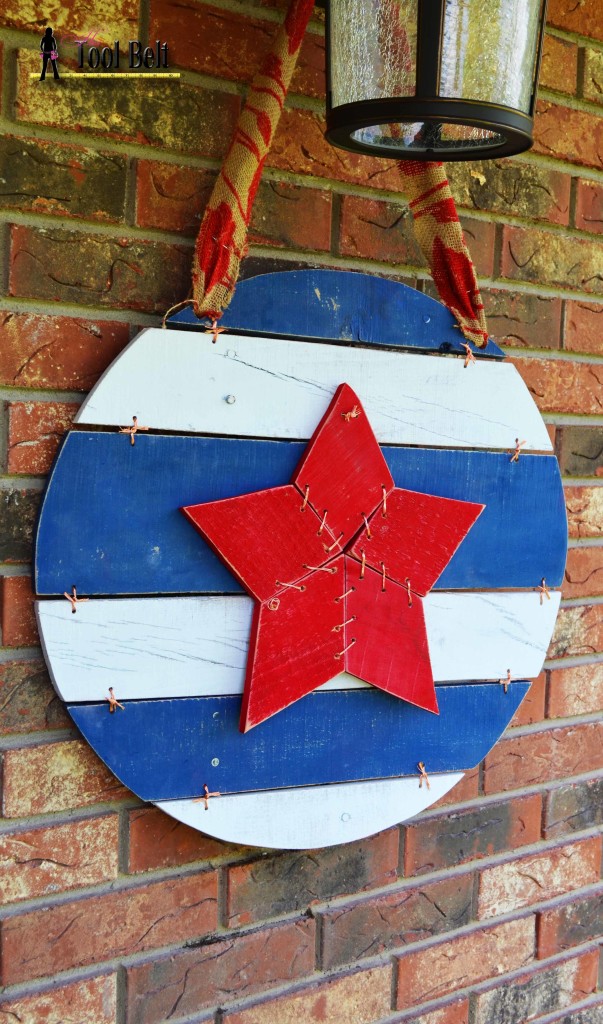 Thread burlap through the 2 top holes to hang the star.   Add bows and cutesy accents to your star as you like.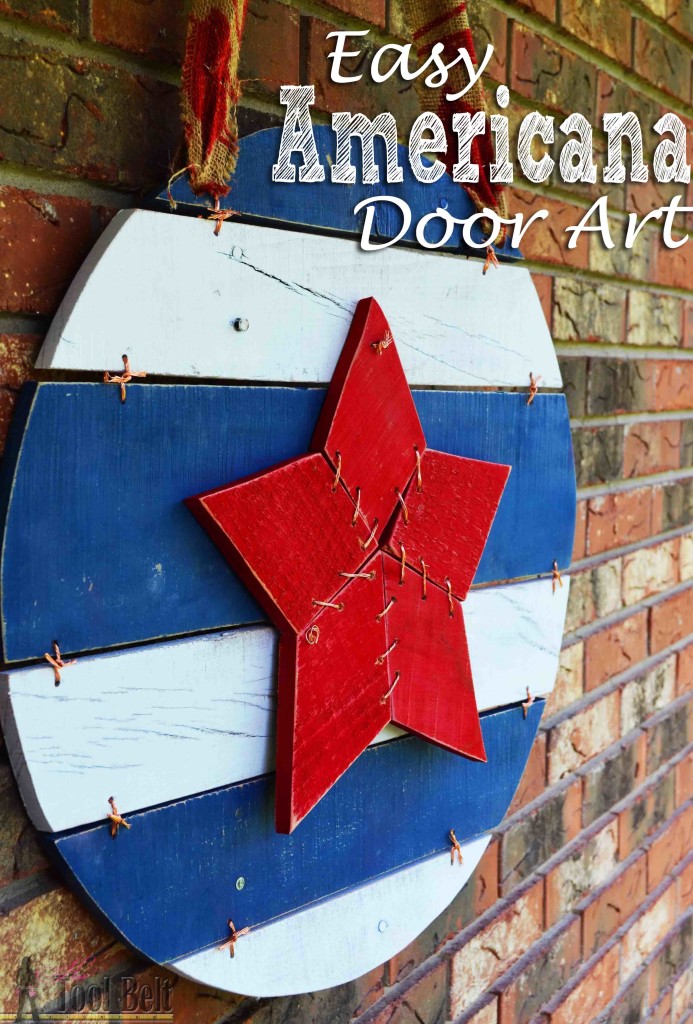 Enjoy your Americana pallet art!
Linked up to Remodelaholic Nifty Thrifty Things, Flamingo toes, By Stephanie Lynn, DIY Dreamer, skip to my lou, makers, Savvy Southern Style, make bake create, DIY dreamer,