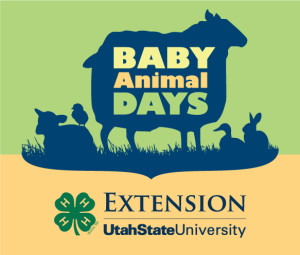 Are you ready for Spring?  I am!  Robin Williams once said,
"Spring is nature's way of saying, Let's Party!" 
And USU Extension has got a party planned for us.  I'm so excited to attend this years  Baby Animal Days at the USU Botanical Center in Kaysville, Ut.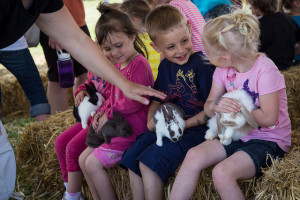 We love animals, especially the cute little baby animals.  We find any excuse to see the fuzzy little animals, you'll see us at IFA checking out the chicks and bunnies in the spring and we never miss a summer county fair.  That's how we roll, they're too cute to miss.
USU Extension has fun activities planned for a family outing & the kids will LOVE it.
Events and Features for Baby Animal Days:
Baby Reptiles
Come meet baby ducklings, chicks, bunnies, goats, kids, lambs, piglets, calves, baby llamas and miniature horses
Children's Activities
Horse Rides
Sheep Shearing Demos
Food Vendors
Miniature Train Rides
Climbing Wall
Activities Schedule of Events:
Friday

3:00 – Sheep shearing
4:00 – Baby Reptiles
5:00 – Talented Talons
6:00 – Sheep
7:00 – Baby Reptiles

Saturday

11:00 – Sheep shearing
12:00 – Baby Reptiles
1:00 – Talented Talons
2:00 – Sheep 3:00 – Baby Reptiles
4:00 – Talented Talons

*PLEASE NOTE: Additional fees apply for some activities.
I'm thrilled that USU Extension is giving 1 Family pass to a lucky Hertoolbelt reader.  All you have to do is enter:
a Rafflecopter giveaway
Congrats to Kristi!  You have won the free family pass to Baby Animal Days.
Even if you don't win the free pass, you are still in luck.  Use promo code TAKE5 to receive $5 off the price of a family pass!
Good Luck, and come join us.  We'll be there Friday, May 9th.  Hope to see you there.
Map to the Botanical Center from I-15, map