**This post is sponsored by The Home Depot**
It's almost June and time to celebrate Dad's. The upcoming DIY Workshop project at The Home Depot is a fun game for Dad to play while he's chilling and watching his favorite team.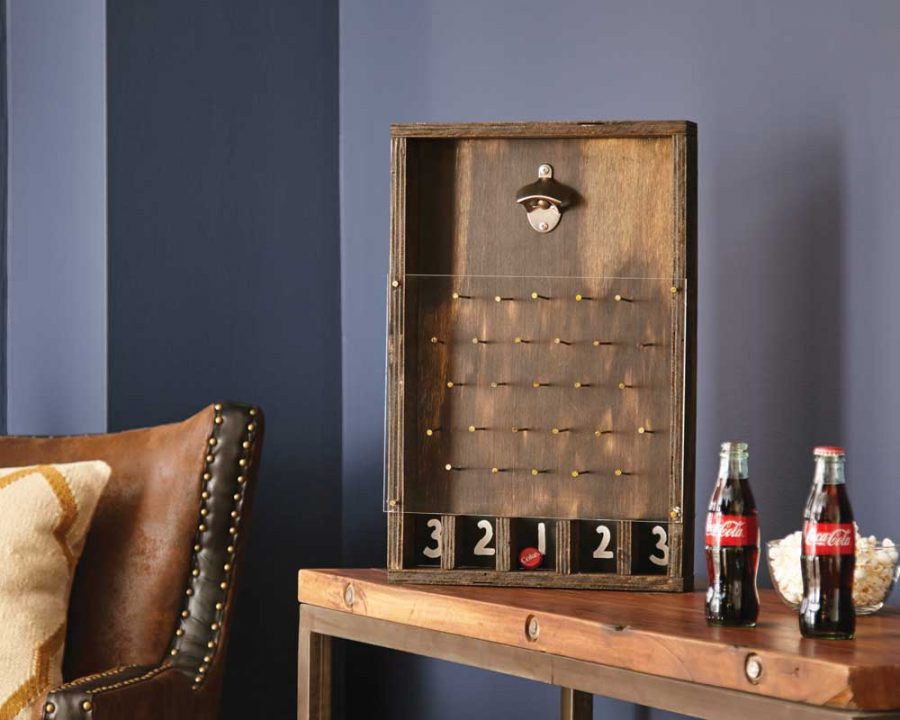 One of my favorite things about DIY'ing is that any project can be customized into you own unique creation.  I'll be doing just that at an upcoming virtual party next Monday (June 5 @1 pm EST), where a few talented blogging friends and I will reveal how we customized our Bottle Opener Game for our Dad or Husband.  – Stay tuned, you won't want to miss it.
The Home Depot is offering a DIY (Do-It-Yourself) workshop to teach you how to make this fun bottle opener game and will help you become comfortable with the power tools needed to create it.
About the workshops:
The Home Depot offers Workshops at all of their locations for do-it-yourselfers of all ages and experience levels.
There are three types of Workshops offered – Do-It Yourself (DIY), Do-It-Herself (DIH) and Kids.
Customers can learn how to build décor projects, how to make easy home repairs and how to operate tools through demonstrations and step-by-step instructions.
Visit http://workshops.homedepot.com to learn more.
The Home Depot would love to hear about your workshop experience – give your feedback Workshop Feedback Survey
Make sure to get registered to attend the free workshop at your local Home Depot on Saturday, June 10 at 10 am!

Share your project creations with hashtag #DIYWorkshop
* I acknowledge that The Home Depot is partnering with me to participate in this Workshops Program. As a part of the Program, I am receiving compensation in the form of products and services, for the purpose of promoting The Home Depot. All expressed opinions and experiences are my own words. My post complies with the Word Of Mouth Marketing Association (WOMMA) Ethics Code and applicable Federal Trade Commission guidelines.