Spring has sprung and now it's time to start thinking of flowers and gardening!  Yay.  I may not always succeed, but I sure do like to try.
I'm really excited to announce that I'll be participating in the Home Depot April DIH (do-it-herself) workshop virtual party, woot woot.  The virtual party will be Monday, April 11 and a few fellow bloggers will be sharing their customized version of April's DIH workshop project: Hanging Gutter Planter.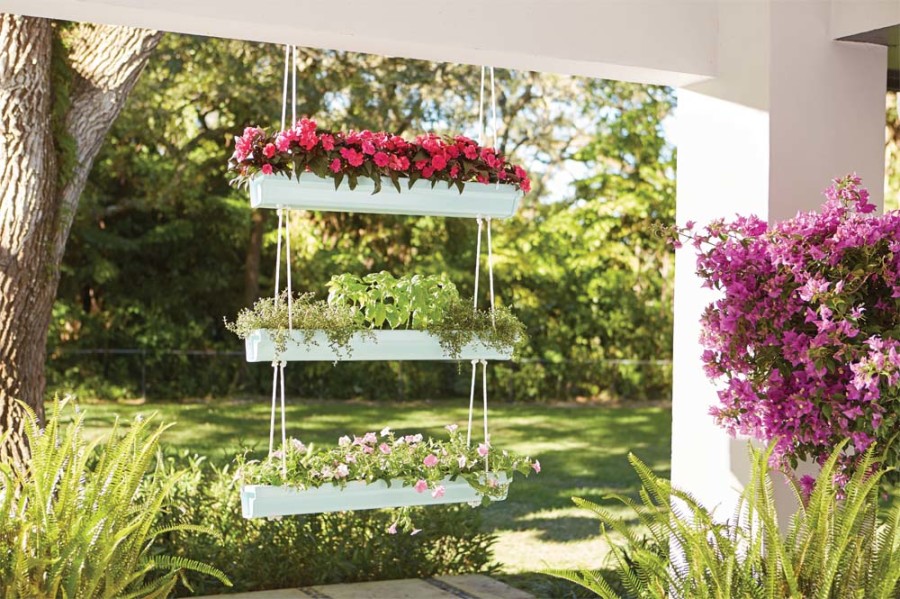 Isn't that planter so cute!  I'm really excited about my customized version,  It is for something I've wanted for a long time…that will assist with cooking!  Mmmm.
Make sure to get registered to attend the free DIH workshop at your local Home Depot on Thursday, April 21 from 6:30-8 pm.
The Home Depot offers Workshops at all of their locations for DIY'ers of all ages and experience levels.
There are three types of Workshops offered – Do-It Yourself (DIY), Do-It-Herself (DIH) and Kids.
Customers can learn how to build décor projects, how to make easy home repairs and how to operate tools through demonstrations and step-by-step instructions.
Visit Home Depot to learn more.
If you're new to DIY projects and tools, DIH workshops are a great place to build your confidence and power tool skills.
Register for the Workshop
Gather your flower loving girlfriends and register to attend the free workshop at your Home Depot on Thursday, April 21 6:30 – 8pm  ——> Register Here
Share your project creations with hashtag #DIHWorkshop
A special thanks to the Home Depot for sponsoring this project!