Last summer my friend introduced me to Kubb (pronounced Koob).  It is a fun strategic Swedish lawn game, with it's viking origin some have nicknamed it 'viking chess'.  It's a great game for summer BBQ's and family reunions.  We've enjoyed some intense games of Kubb on the lawn,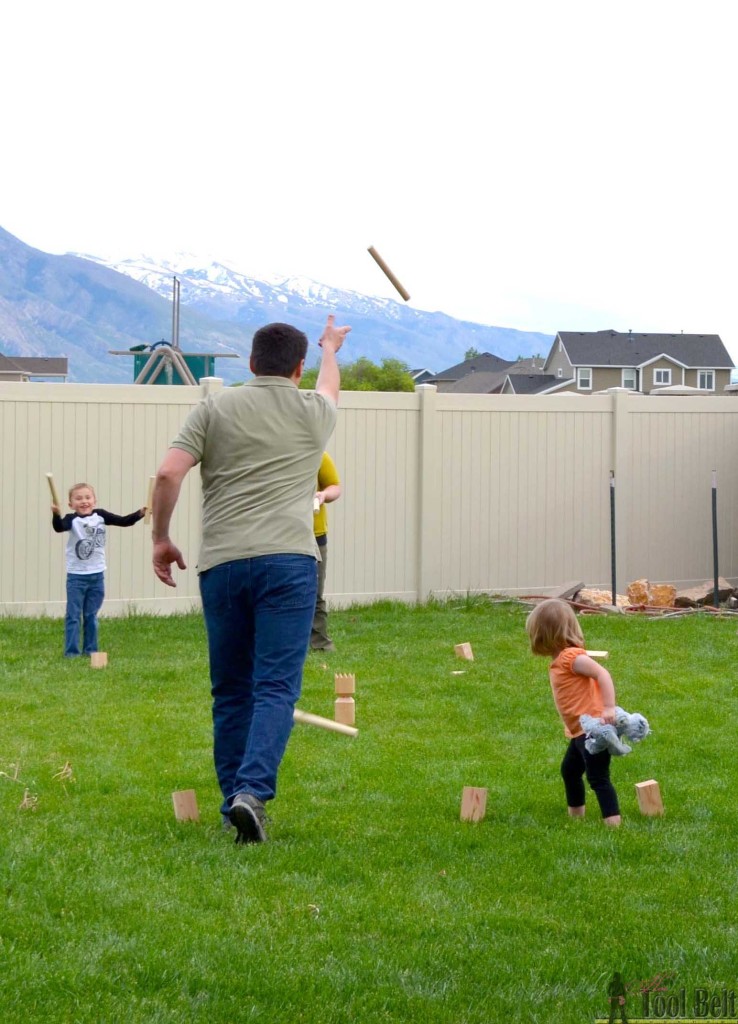 and on the lake beach.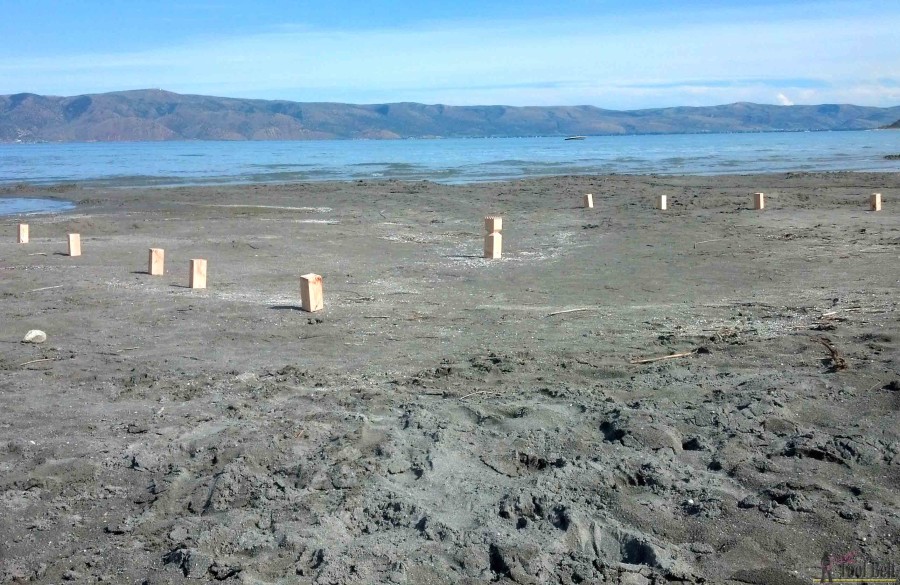 Each surface can add a different advantage/disadvantage.  One great thing about Kubb is that you can play it with as little as 2 people and up to 12.
Here's a quick little animated video by Skymotion summarizing how to play.  You can find additional rules at USA Kubb.
Kubb Sets for home use will vary some, but here are the US National Kubb Set dimensions:
Pitch: 5m wide x 8m long  (approximately 16′ 5″ x 26′ 3″)
One King: 8x8x25cm to 9x9x30cm
Ten kubbs: 7x7x15cm.
Six batons: diameter 4.4cm, length 30cm.
Four corner stakes and two mid-pitch stakes
You can purchase Kubb Sets, the price varies from about $50-$100. (affiliate)

Or if you are a DIY'er you can make your own for about $25.
How to Make a DIY Kubb Set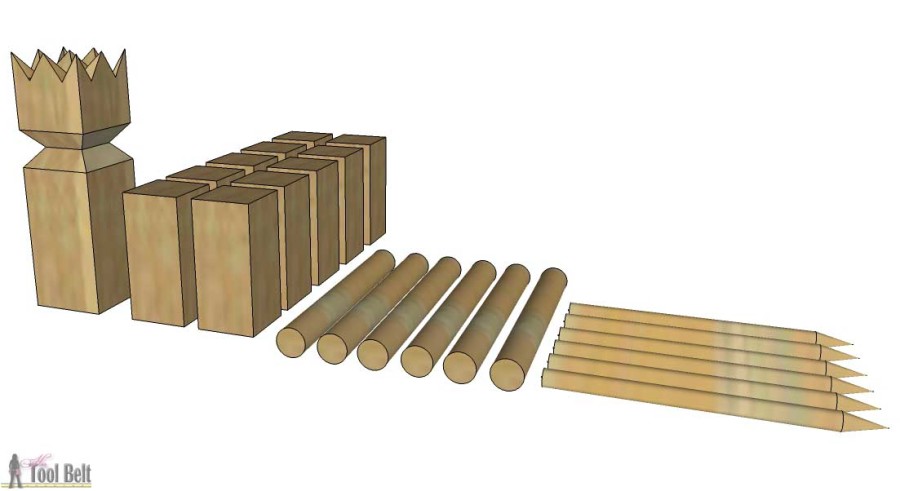 Materials
1 – 4″x 4″ x 8′ post (actual 3 1/2″ x 3 1/2″)
1 – 1 3/8″ x 6′ dowel rod
2 – 1/2″ or 3/4″ x 3′ or 4′ dowel or grade stakes, these don't really matter they are just a marker
Batons
Mark every 12″ along the 1 3/8″ x 6′ dowel, cut the dowel to make 6 batons at about 12″ each.  Lightly sand each baton to remove rough edges.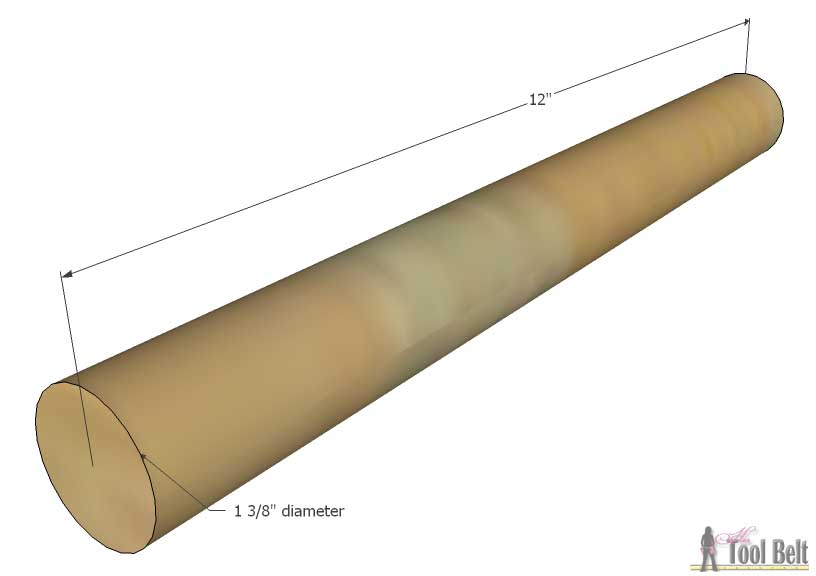 Field Markers
For the field markers you can either cut dowels or use grade stakes.  If you are cutting dowels, cut 6 pieces that are about 12″ long.  On one end, use a belt sander and sharpen the dowel like a pencil.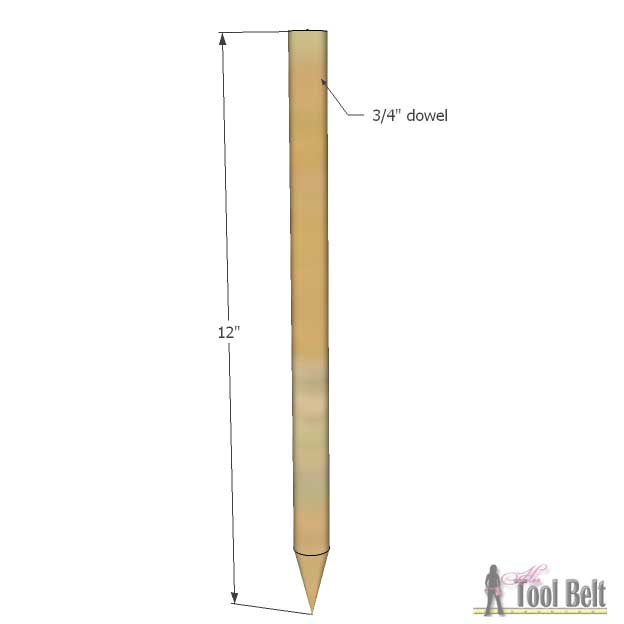 Kubbs
Cut the 4×4 into 10 pieces that are 6″ long.  Then I used a table saw to rip the 4×4 down into 2 3/4″ x 2 3/4″ x 6″ pieces, you can use whatever method works for you.  Lightly sand each piece to remove rough edges.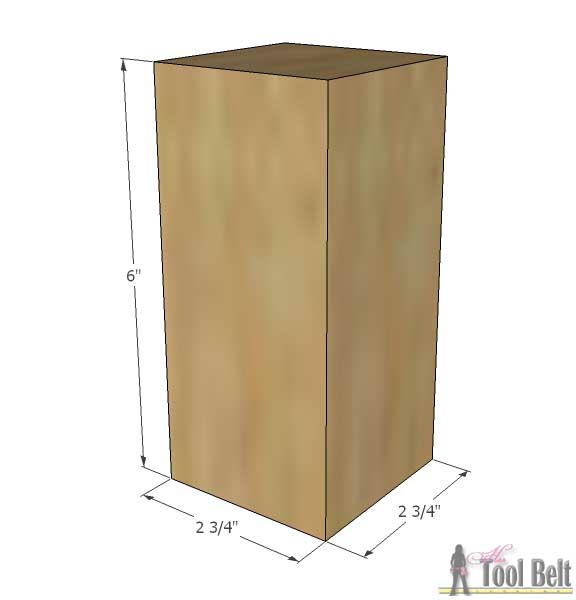 King
Cut a piece of 4×4 that is 12″ long.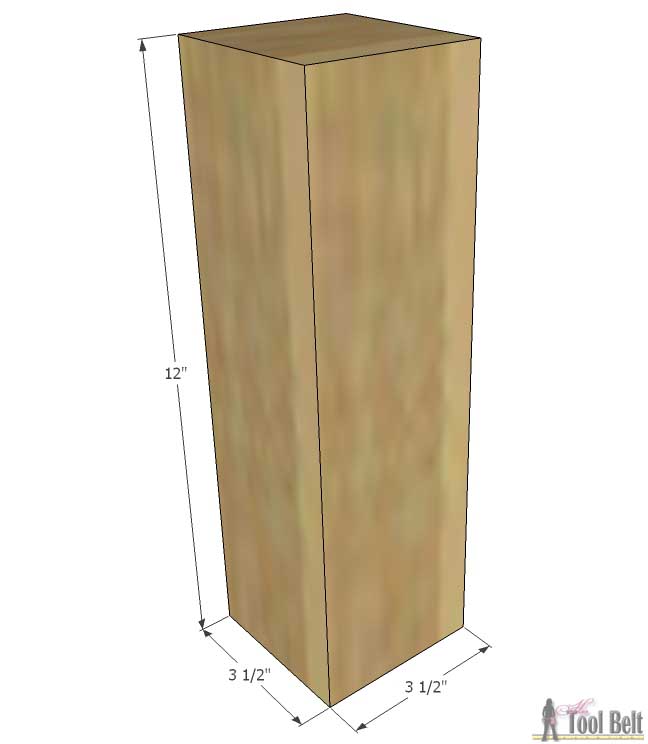 You can leave the king how it is or you can make it look like a king.  This is how I made my king.  I made the following markings on a side of the king, then used a band saw to make the cuts.  You can also make the cuts with a hand saw or a table saw.
Then rotate the king 90 deg and make the same markings again.  Cut the markings and you should have a king that looks like this: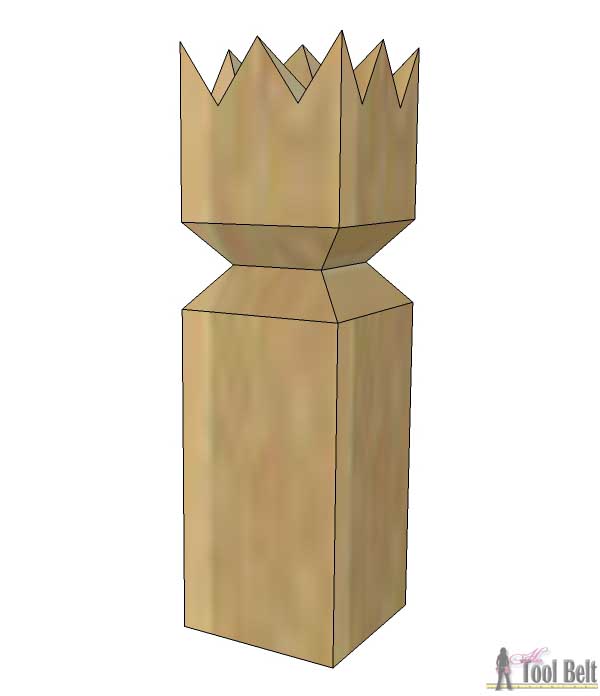 Lightly sand the king to remove rough edges.  I made another king with 5 peaks instead of 3, but I think I like 3 the best.
You can either leave your set natural or decorate it with your favorite team colors. Now you're ready for some fun!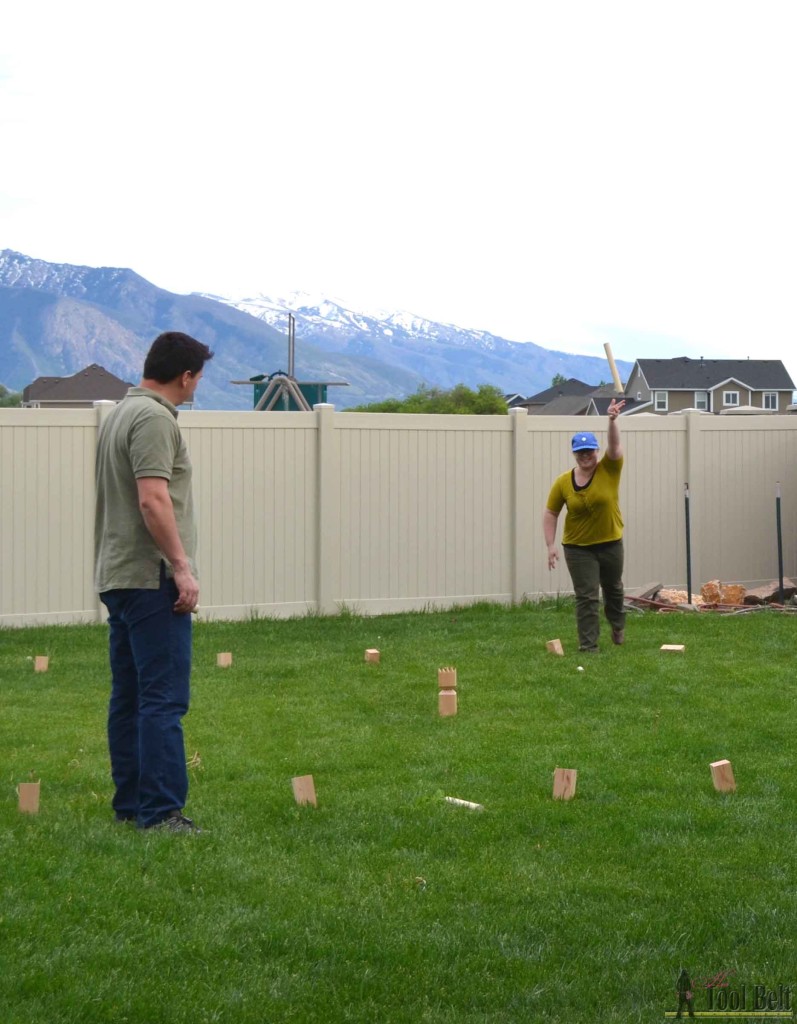 Thanks for pinning!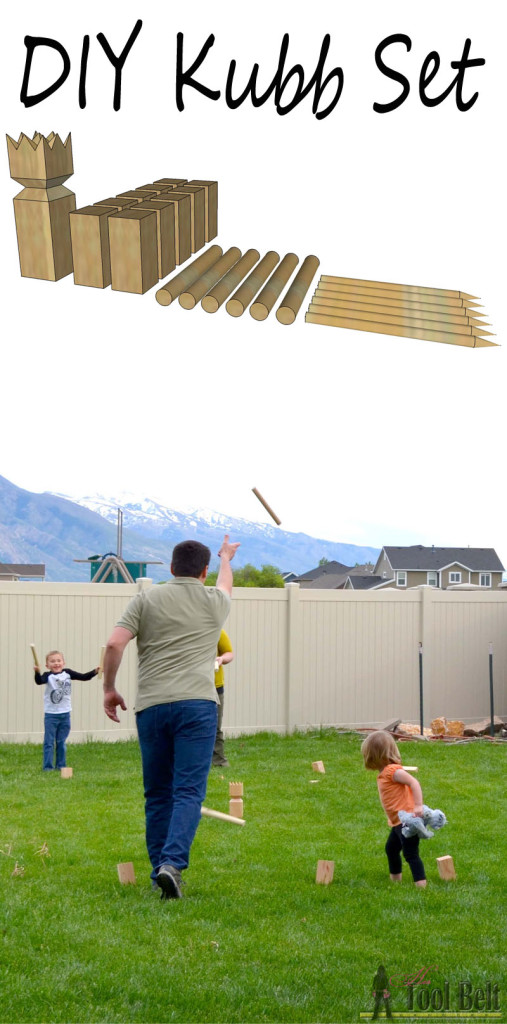 Here's another YouTube video that I like, describing how to play.