What are you going to get Dad this year for Father's Day???  If your Dad loves sports, then the Home Depot has you covered!  Just in time for Father's Day, The Home Depot is hosting another great #DIYWorkshop to teach you how to make this cool football toss game.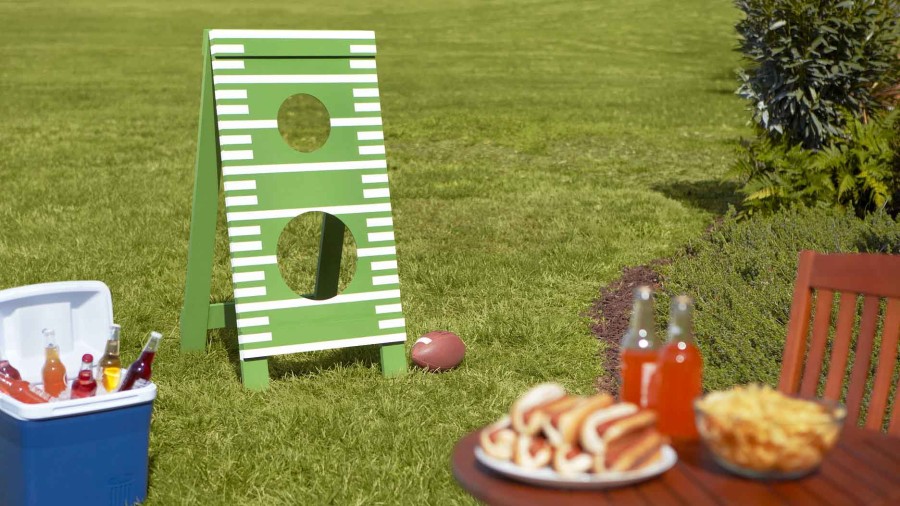 I'm pumped to join 'team' Woodhouse for an upcoming virtual 'game' party next Monday (June 13 @1 pm EST).  At the virtual party, each team will bring their 'A-game' and show how we customized the Father's Day Football Toss for our Dad's.
The Home Depot offers Workshops at all of their locations for do-it-yourselfer's of all ages and experience levels.
There are three types of Workshops offered – Do-It Yourself (DIY), Do-It-Herself (DIH) and Kids.
Customers can learn how to build décor projects, how to make easy home repairs and how to operate tools through demonstrations and step-by-step instructions.
Visit http://workshops.homedepot.com to learn more.
Make sure to get registered to attend the free workshop at your local Home Depot on Saturday, June 18 at 10 am!  ——> Register Here
Share your project creations with hashtag #DIYWorkshop
*This post is brought to you by the Home Depot, all opinions are my own.