The Gorilla ladder 18 ft reach Tool Review is sponsored by The Home Depot. I have been compensated for my time and provided with product (tools). All ideas and opinions are my own. This post contains some affiliate links for your convenience. Click here to read my full disclosure policy. 
A ladder is a must have for home owners…but how many ladders do you really need??? The first ladder I bought was an aluminum painting ladder. It helped me to tackle putting up trim and painting all of the rooms in my first house. Then the day came that I had to get up on the roof to repair some shingles, and my painters ladder was not even close to reaching the roof. I had to go buy an extension ladder to get up on the roof. It came in handy again when it was time to put up the Christmas lights.  Now I had two ladders, for sure that is all that I would need right?
Ha! Our current house had tall vaulted ceilings, with smoke detectors and recessed 'can' lights a good 15 ft up. I don't know about at your house, but the smoke detector batteries only go dead at 2AM at my house! 🙁 Sadly neither a painters ladder or extension ladder reach my vaulted ceilings. Luckily they make some awesome multi-position ladders now that are light weight and act as an all-in-one ladder system.
I've been reviewing the Gorilla 18 ft reach multi-position ladder, and it's packed full of features.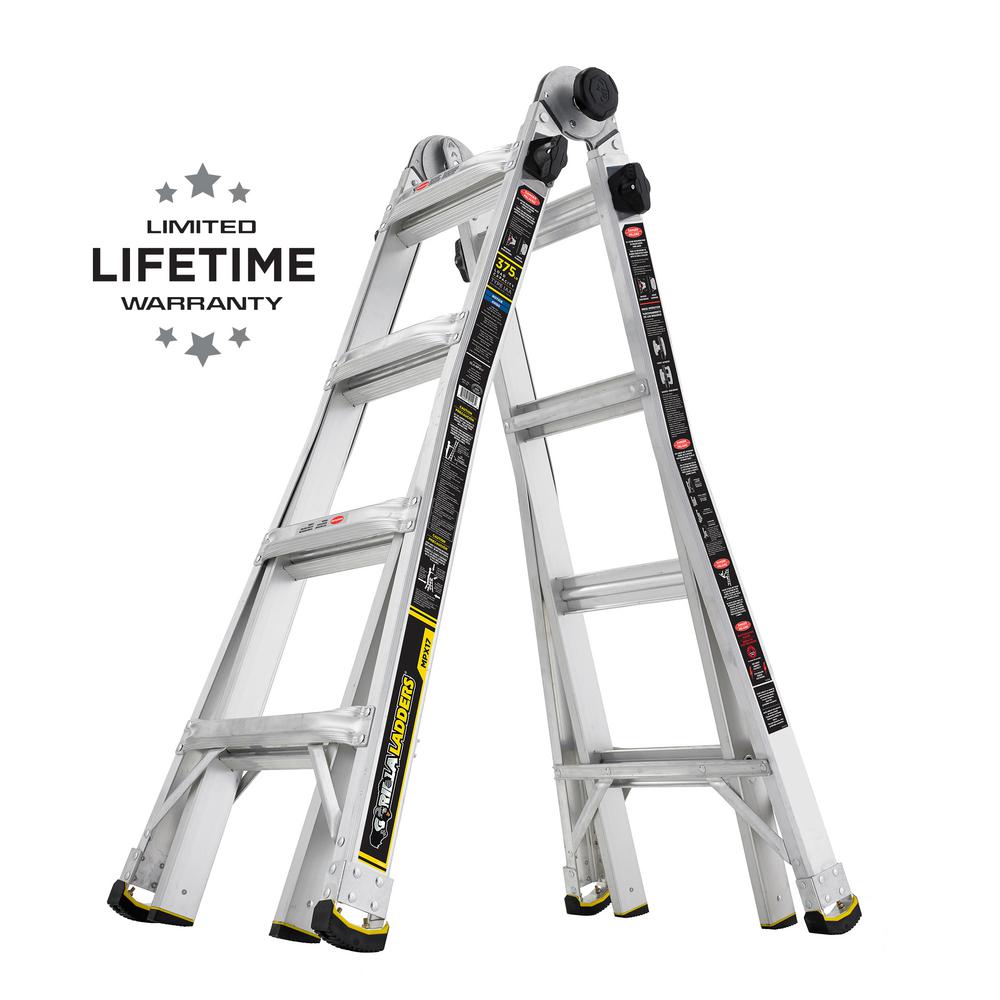 Gorilla 18 ft Reach Ladder Review
 
Ladder Features
Can be used as an Extension Ladder, Double-Sided Twin Stepladder, 90-degree Wall Ladder and a Stairway Stepladder.
The highest 'reach' from the ladder is 18′ from the extension position.
It is made from aluminum and easy to carry around at 34 lbs.
The weight limit is 375 lbs.
It can turn into a small scaffold with rail bracket accessory and scaffold planks. (not included)
One of my favorite features is how easy it is to adjust the position of the ladder.
Ladder Operation
Operating the Ladder is super easy. To pivot the ladder, you press the center oversized MPX hinges in, releasing the lock.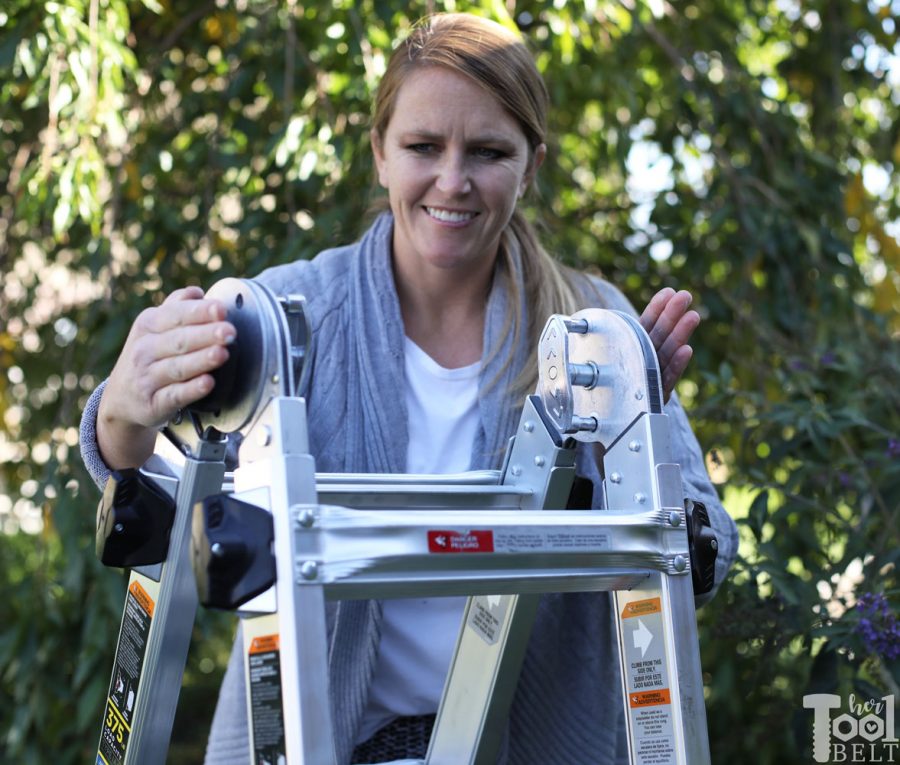 Then you can either close the ladder or rotate the legs out to change it to the extension position.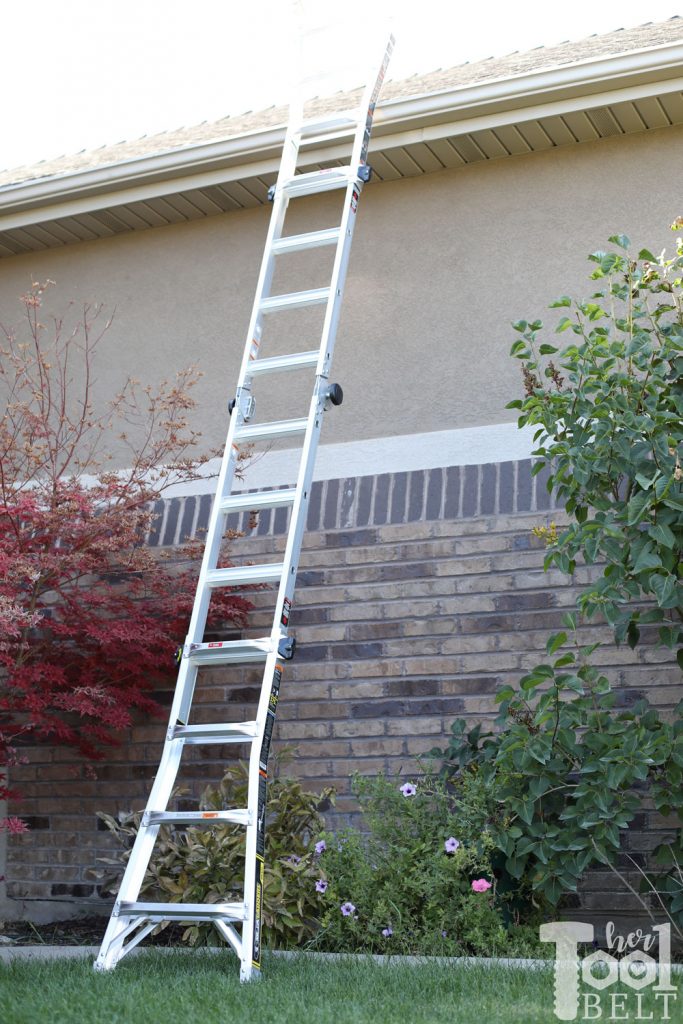 The ladder legs are telescoping. To adjust the leg length, you rotate the speed lock knobs a quarter turn to release the locking pins. Compared to other multi-position ladders, I really like the way Gorilla has designed this feature. The knobs are large and easy to turn.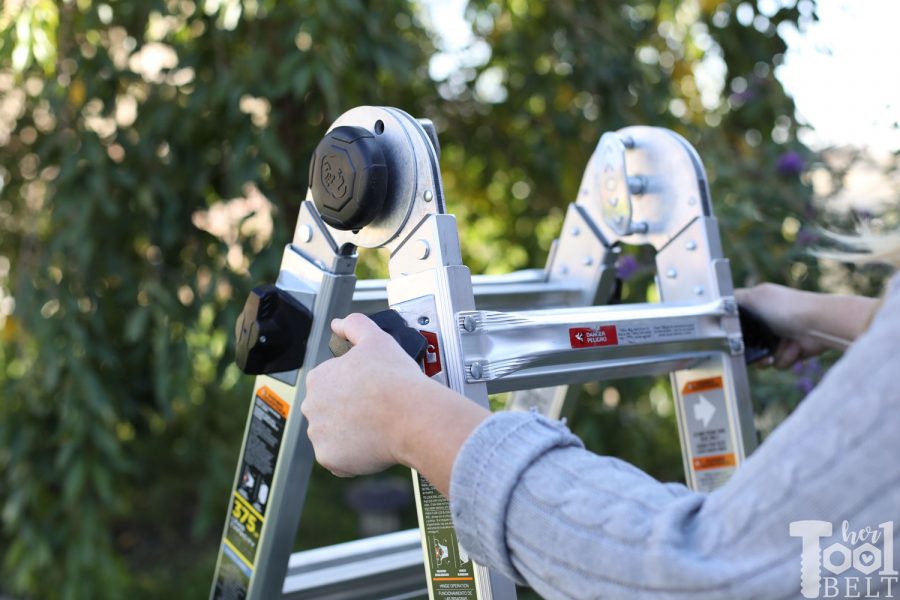 Then you slide the legs into the position you want, and rotate the speed locks back into locking position.  The ladder legs slide very smoothly.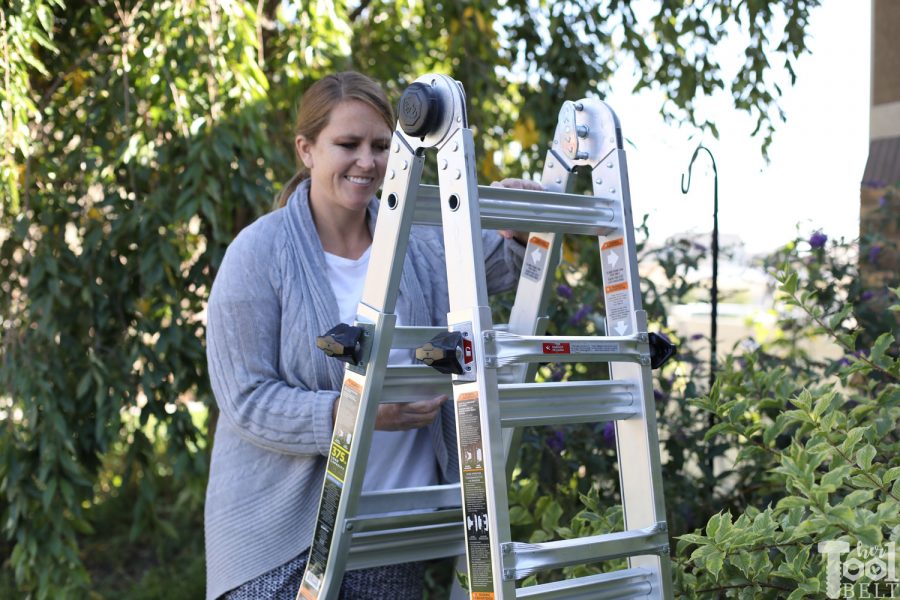 It is nice to have ladder legs that can be adjusted independently, that way it can be used on stairs or as a 90 deg wall ladder.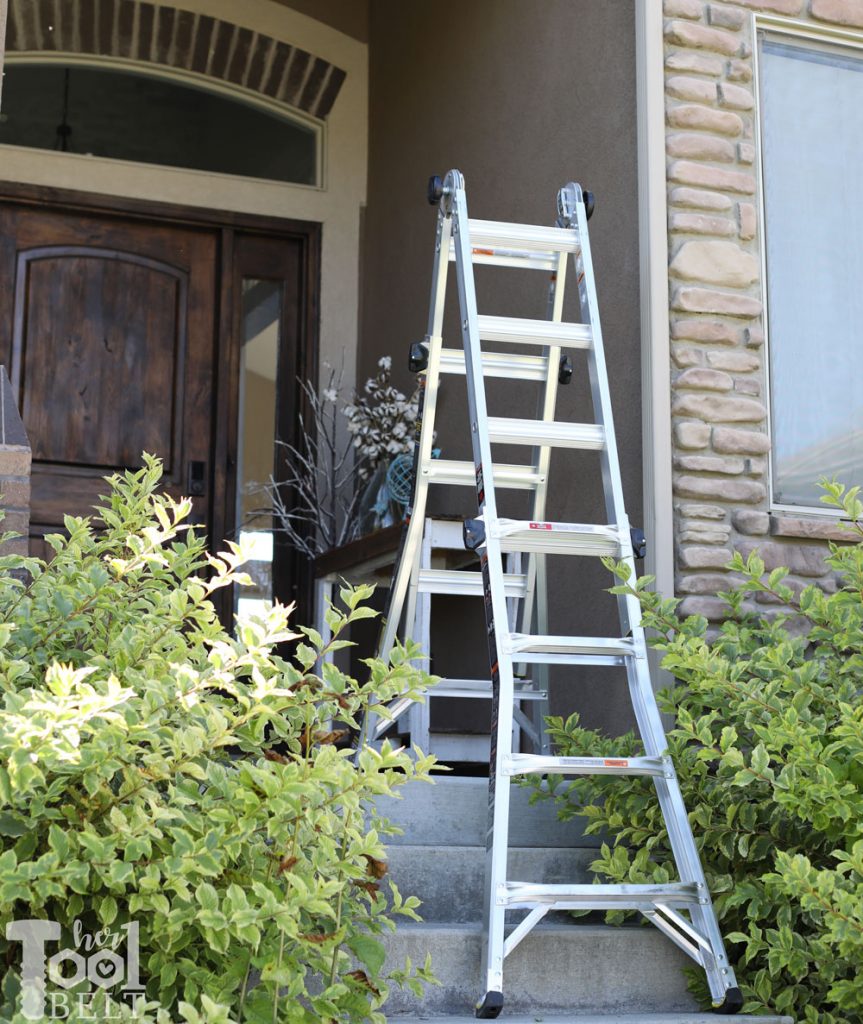 The ladder feet have a thick rubber pad that is slip resistant. The rungs and ladder feel nice and solid when you climb on it, a definite must!
So far, I've loved this ladder. It is well made, super handy and makes it so I only have to have 1 ladder!  Gorilla does make larger versions, it you need a little more height at your home.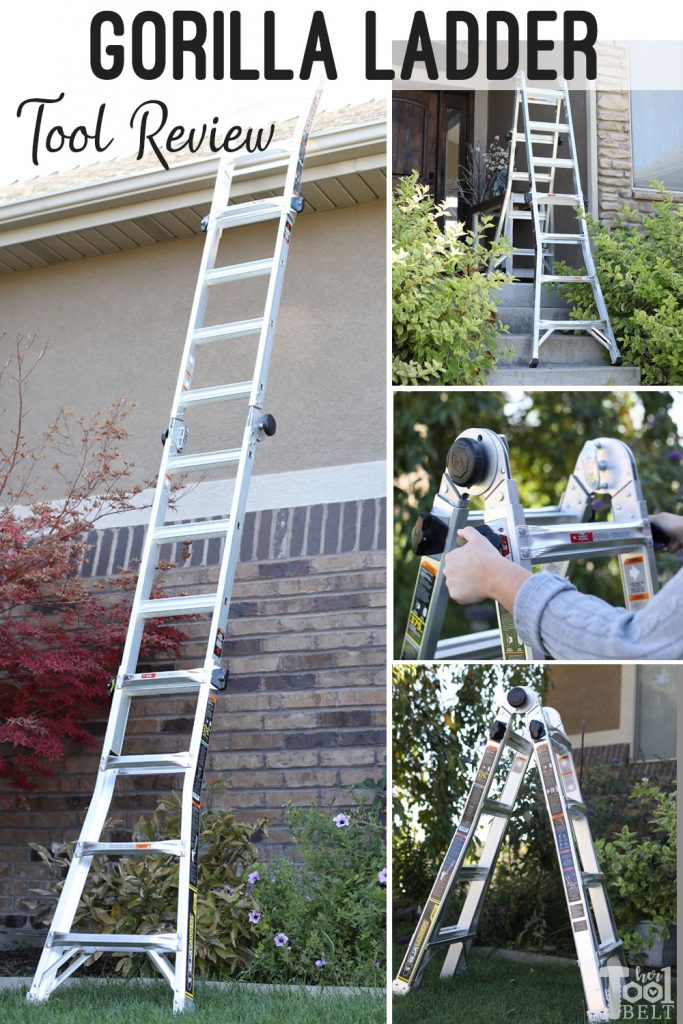 "I acknowledge that The Home Depot is partnering with me to participate in the Tool Review Program. As a part of the Program, I am receiving compensation in the form of products and services, for the purpose of promoting The Home Depot. All expressed opinions and experiences are my own words. My post complies with the Word Of Mouth Marketing Association (WOMMA) Ethics Code and applicable Federal Trade Commission guidelines."