Husky LED lights and headlamp tool review is sponsored by The Home Depot. I have been compensated for my time and provided with product. All ideas and opinions are my own. This post contains some affiliate links for your convenience. Click here to read my full disclosure policy. 
Nothing makes a job/project harder than not having the right tool and not being able to see what you're doing. Of course limited space is high up on that list too. Today I'm reviewing some of Husky's super bright LED personal work lights.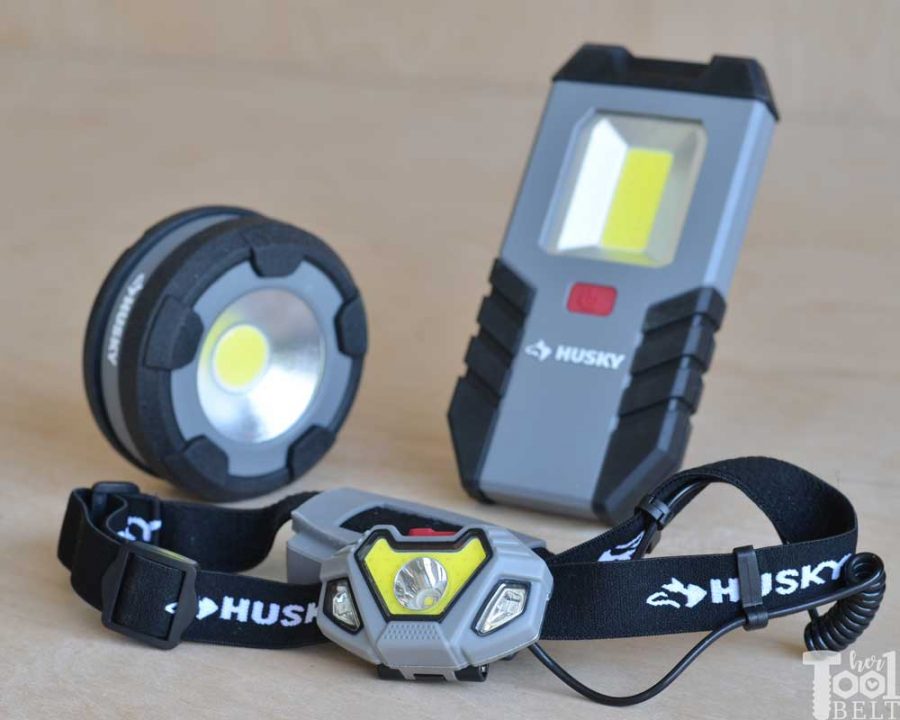 Husky LED lights:
To test these lights out, I head to the deepest darkest scariest room in the house…the cold storage.  As you can see, it's really dark in there, dark enough to keep scared-y cats out of there.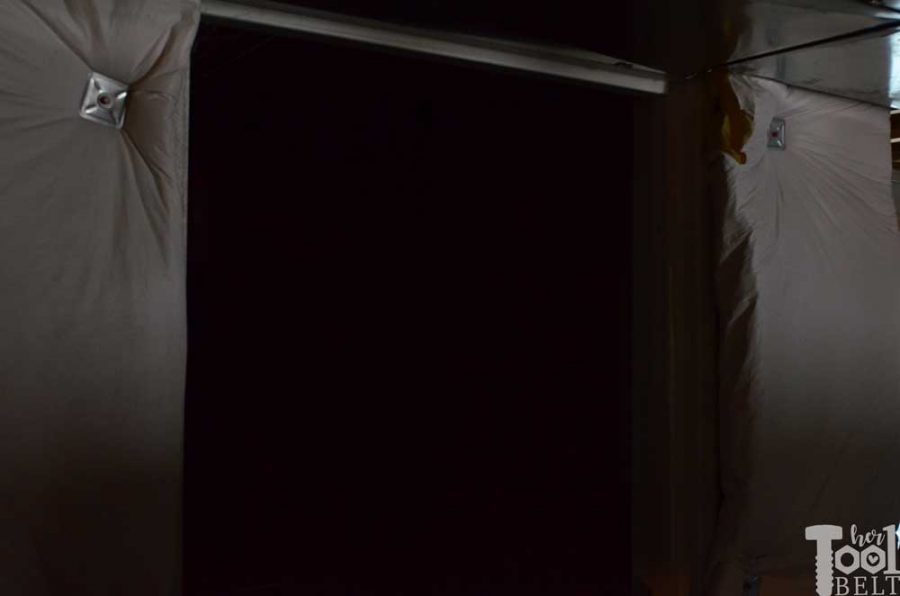 It's pretty dark.
Husky LED Headlamp
Donning the LED headlamp, I see how well it lights up the room.  It really lights up the room and makes it easy to see and I like that you're hands free. My husband loves to use headlamps for projects, hunting, etc. So we've had a few around. Here are the features that the Husky headlamp has:
Husky 300 Lumen LED Dual Beam Aluminum Headlight – ~15
Modes: Spot + Flood, Spot, Flood and flashing red.
Handles a 30′ drop and is waterproof to 1 meter.
It comes with Husky's lifetime warranty.
Runs off of 4 AAA batteries
Tilting light
It's nice to have lights run off of 'normal' battery sizes that you typically have in your house. At first I wondered why the power pack was in the back and not connected to the light. I realized that this is an advantage because you're not holding all of the weight on the front of your head and it's more balanced, which is nice for long term wearing. The battery pack is also encased in rubber making it waterproof to 1 meter.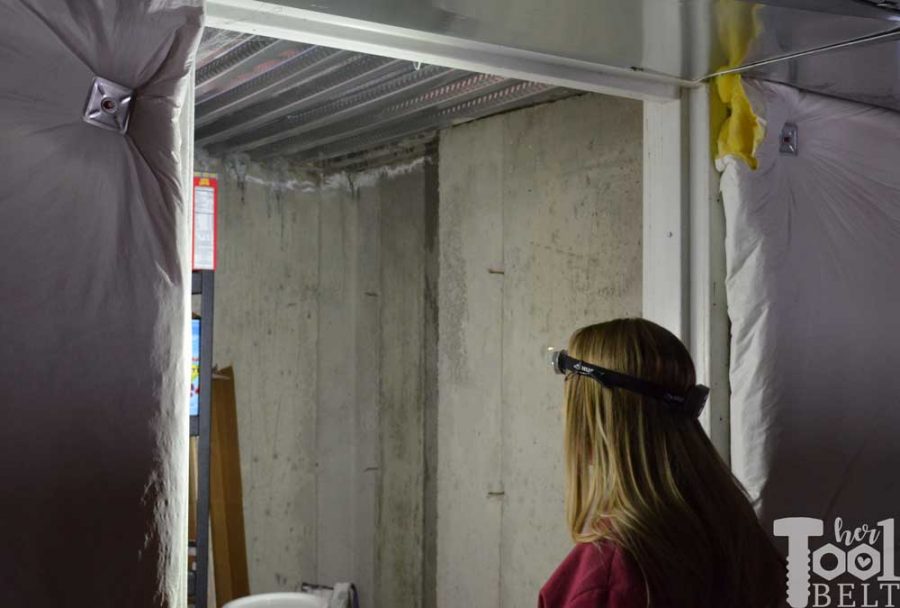 Husky Stand Up LED Light
Next I stuck the magnetic light to the ceiling, and it really lit up the room.
Husky 200 Lumen LED Magnetic Clip Light – ~$10
Runs off of 3 AAA batteries (included) with a 3 hr run time
High & Low light settings
Includes a magnetic back, kickstand and belt hook
10 ft drop resistant
I think it's brightness speaks for itself, great light. It's light weight and would be great for camping too.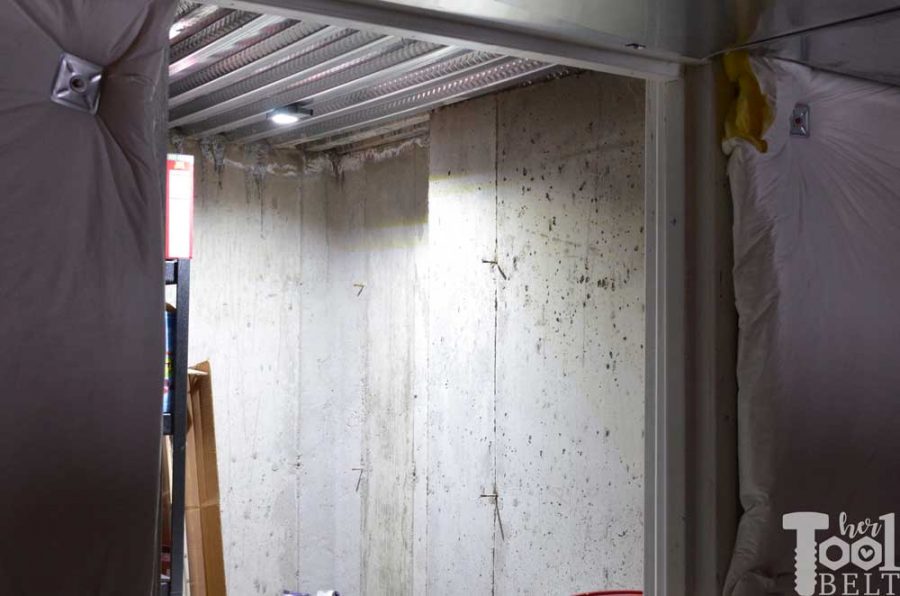 Husky Round LED Light
The Round LED is similar to the Stand Up light in brightness, but has a few other features:
Husky Round 200 Lumen LED Magnetic Hook Light – ~$10
Runs off of 3 AAA batteries (included) with a 3 hr run time
High and Low light modes
Can handle a 3 meter drop
Magnetic back and rotating hook for versatility.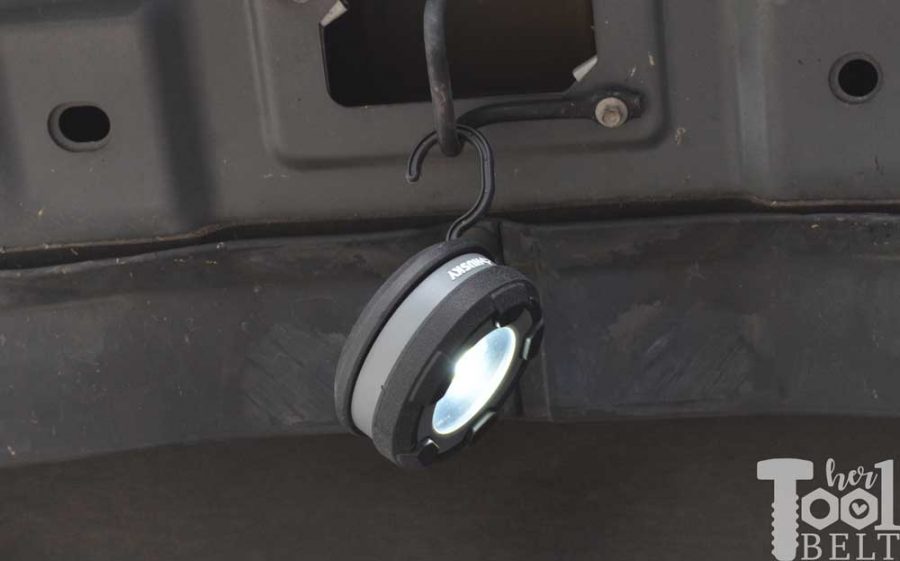 It's handy to get into those tight spots when light is needed.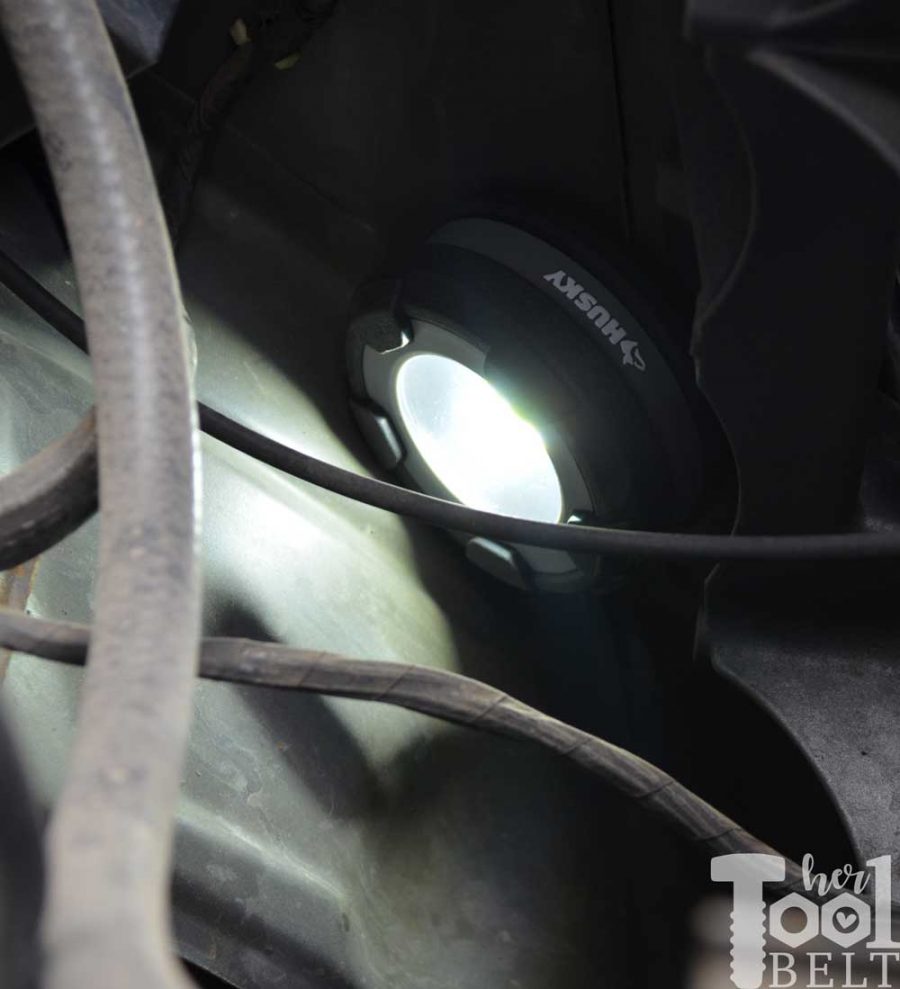 I love that the two shop lights are magnetic, so they are easy to store on my tool organization wall control panels. My husband has claimed the headlamp, so I don't have to store that one 🙂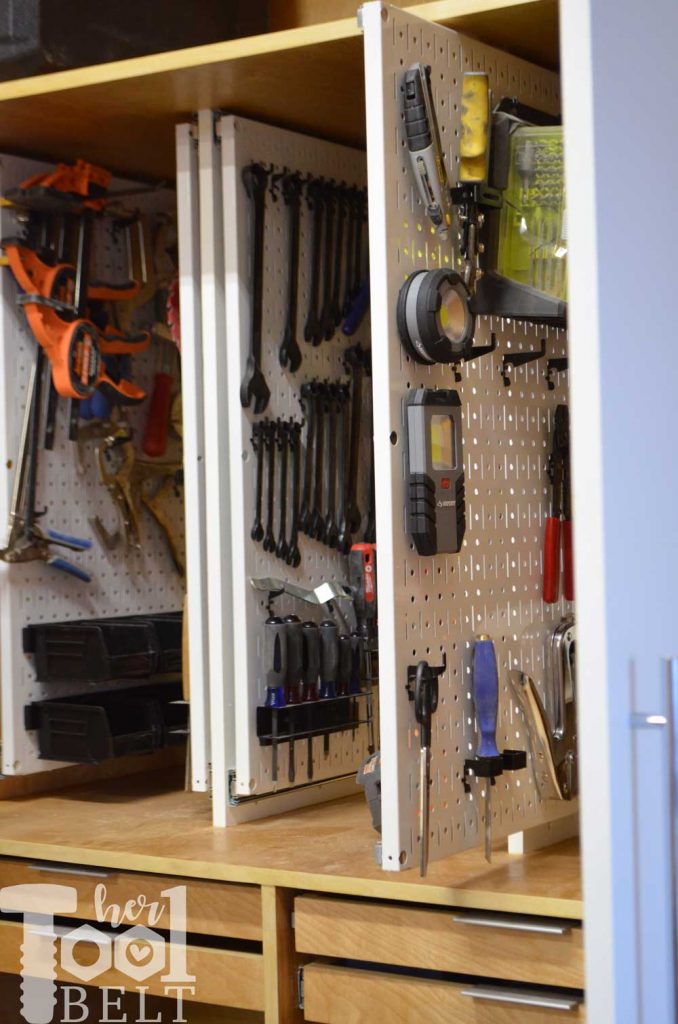 Overall these are light weight, bright and handy LED lights. They run off of AAA batteries and are very affordably prices. Great buy!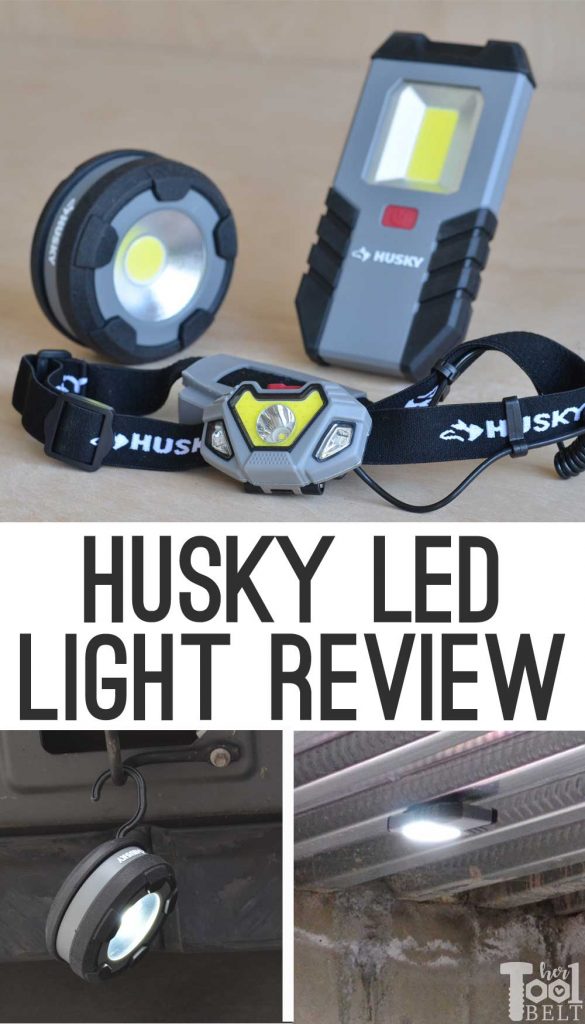 "I acknowledge that The Home Depot is partnering with me to participate in the Tool Review Program. As a part of the Program, I am receiving compensation in the form of products and services, for the purpose of promoting The Home Depot. All expressed opinions and experiences are my own words. My post complies with the Word Of Mouth Marketing Association (WOMMA) Ethics Code and applicable Federal Trade Commission guidelines."