The Milwaukee Impact Wrench and Battery Ratchet Tool Review is sponsored by The Home Depot. I have been compensated for my time and provided with product (tools). All ideas and opinions are my own. This post contains some affiliate links for your convenience. Click here to read my full disclosure policy. 
If your work has you working with heavy duty nuts, bolts and equipment, then I have a couple of tools to highlight that may make your work easier. Today's review is for Milwaukee Impact Wrench and Battery Ratchet.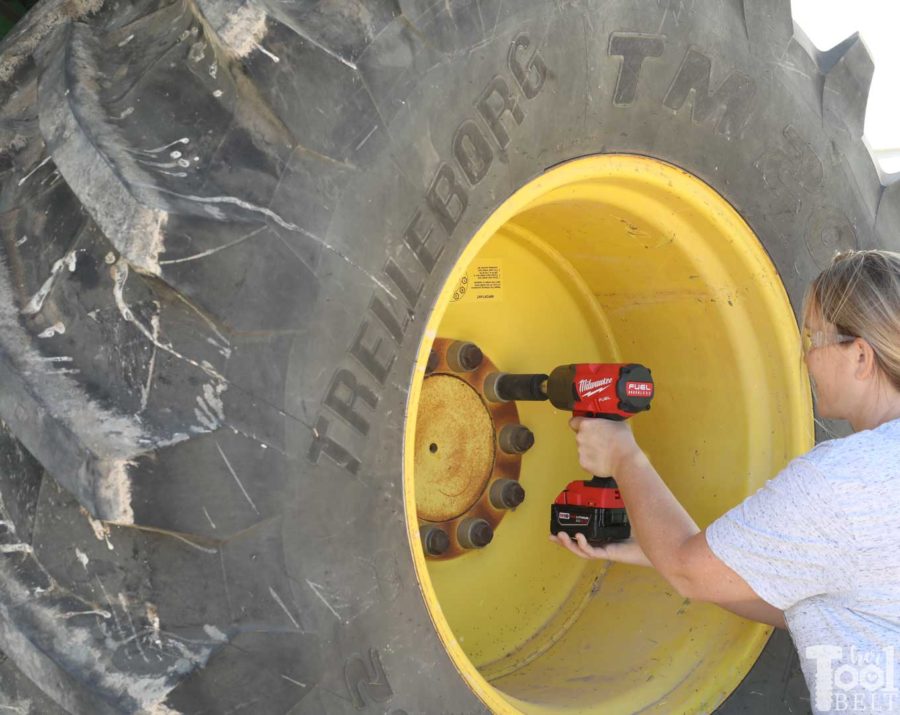 I headed down to the family farm to test out these tools. Big machines need big tools. The farm grows alfalfa and grain (wheat and/or barley), which require large tractors and implements to prep, plant and harvest! If you've ever been around farming, then you also know that the equipment is always needing fixing.
The Milwaukee 1/2″ Impact Wrench kit includes:
2767-20 M18 FUEL 1/2 in. high torque impact wrench
2 each 5.0Ah batteries (REDLITHIUM XC)
M18/M12 combo battery charger
Belt clip
and handy carrying case, with perfect molding to keep everything in it's place
The Milwaukee 18 volt heavy duty impact wrench is a beast, and perfect for those heavy duty applications. Tractors, semi-trucks, implements – ya no problem!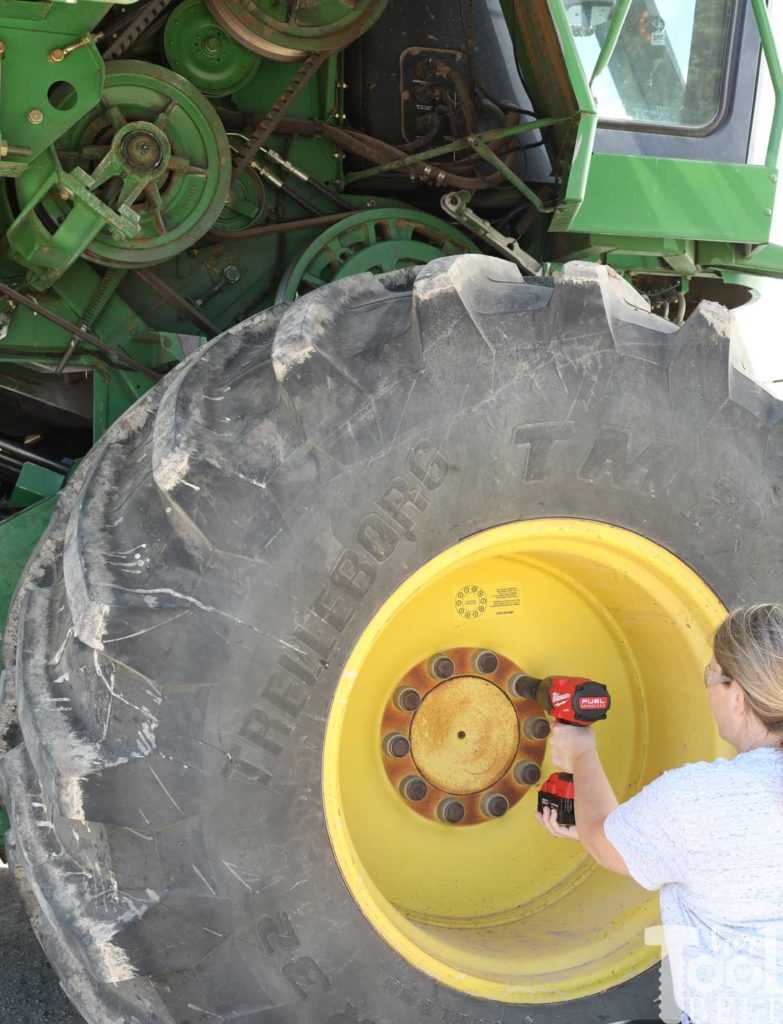 Heavy Duty Impact Wrench Features
The hammer drill features a brushless motor allowing for compact size and longer run-time.
It has built-in REDLINK Tool Technology and when paired with REDLITHIUM batteries, the hammer drill provides efficient power delivery and longer battery life.
The impact wrench weighs about 7.5 lbs with battery. Not the lightest tool, but considering how much torque it provides, it is expected.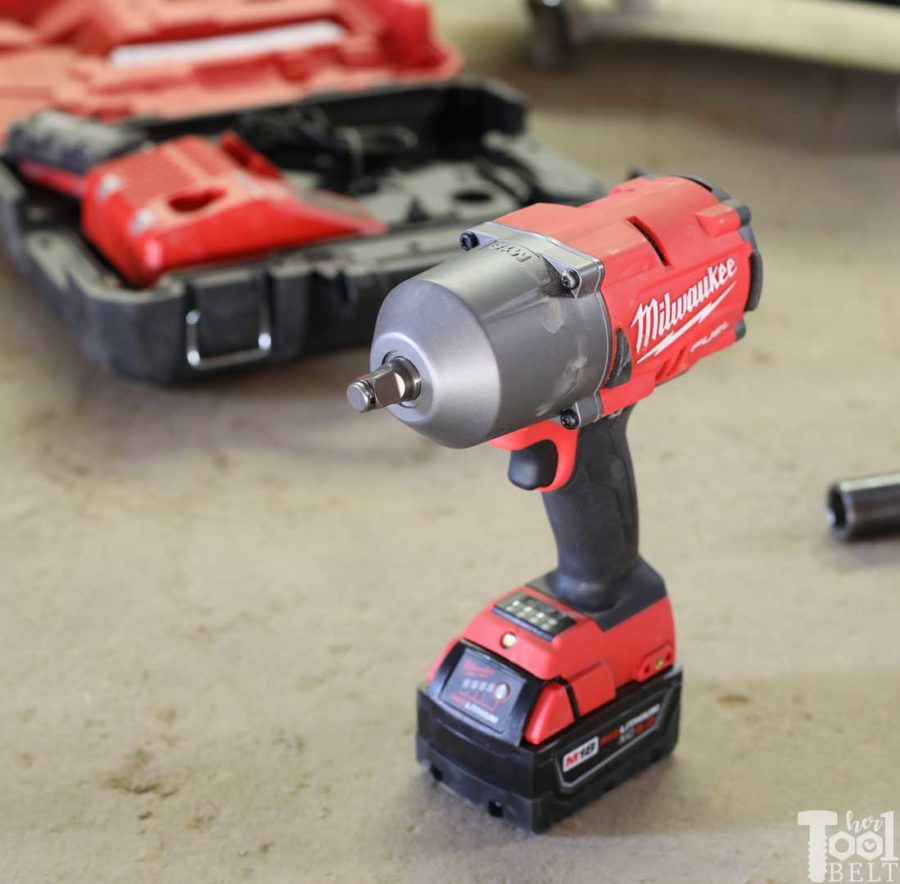 The 1/2″ square drive has a friction ring anvil to keep the socket on the drive.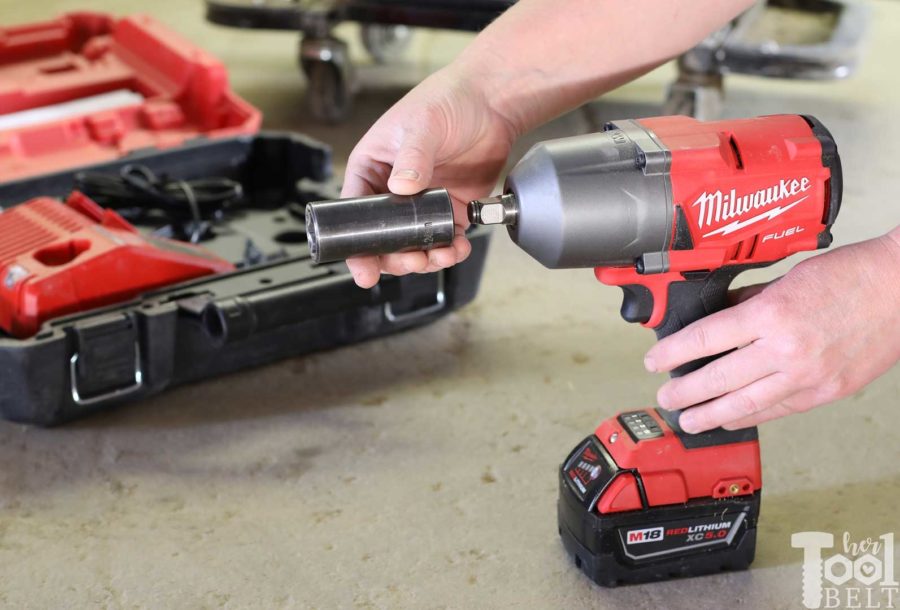 There are 4 modes that you can set your impact wrench to, to match your situation.
4-mode drive control:
0 – 550 RPM/0 IPM – 950 IPM
550 – 1,400 RPM/950 – 1,750 IPM
1,400 – 1750 RPM/1,750 – 2,100 IPM
Nut Busting 1750 RPM down to 750 RPM after the nut is broke free/2,100 IPM
Thank goodness for these drive modes, so you don't bust your bolts with all of the available power.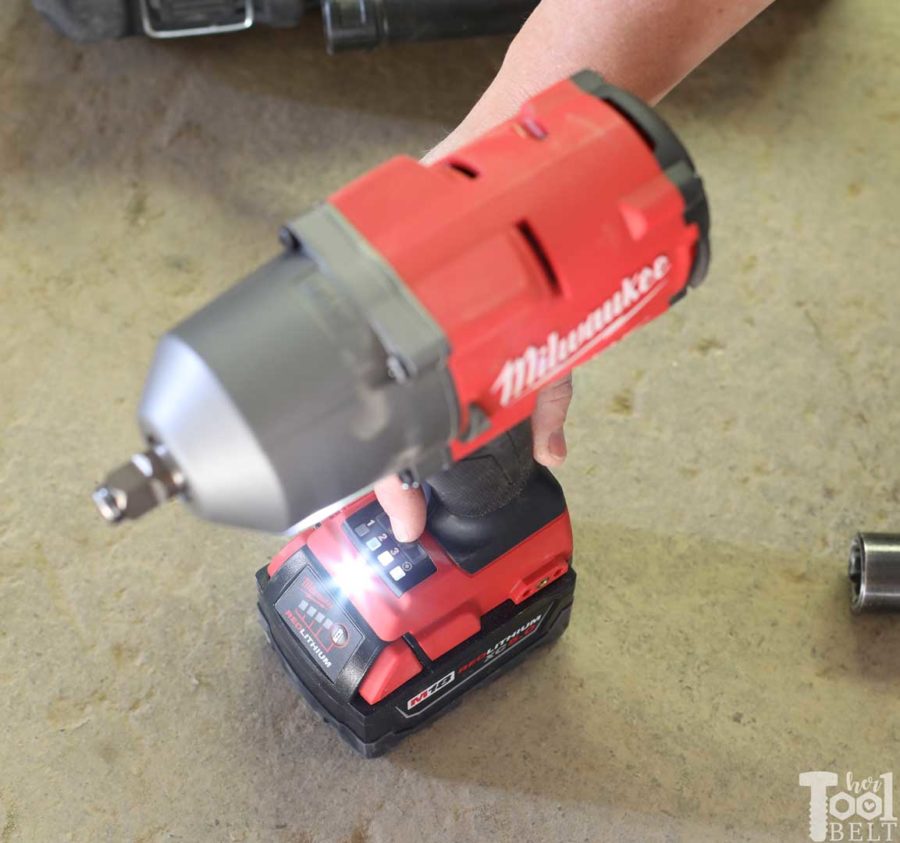 The 1/2″ Impact Wrench is another excellent tool in the Milwaukee line up of power tools. If you are looking for more power or torque in your work situations, you need to check out this impact wrench, you won't be sorry!
Next up is this super handy 12 volt battery operated ratchet. If you've been in situations where you don't have a lot of swing room for a ratchet and the bolts have long threads, then you know why this make this tool! It's saving knuckles one bolt at a time.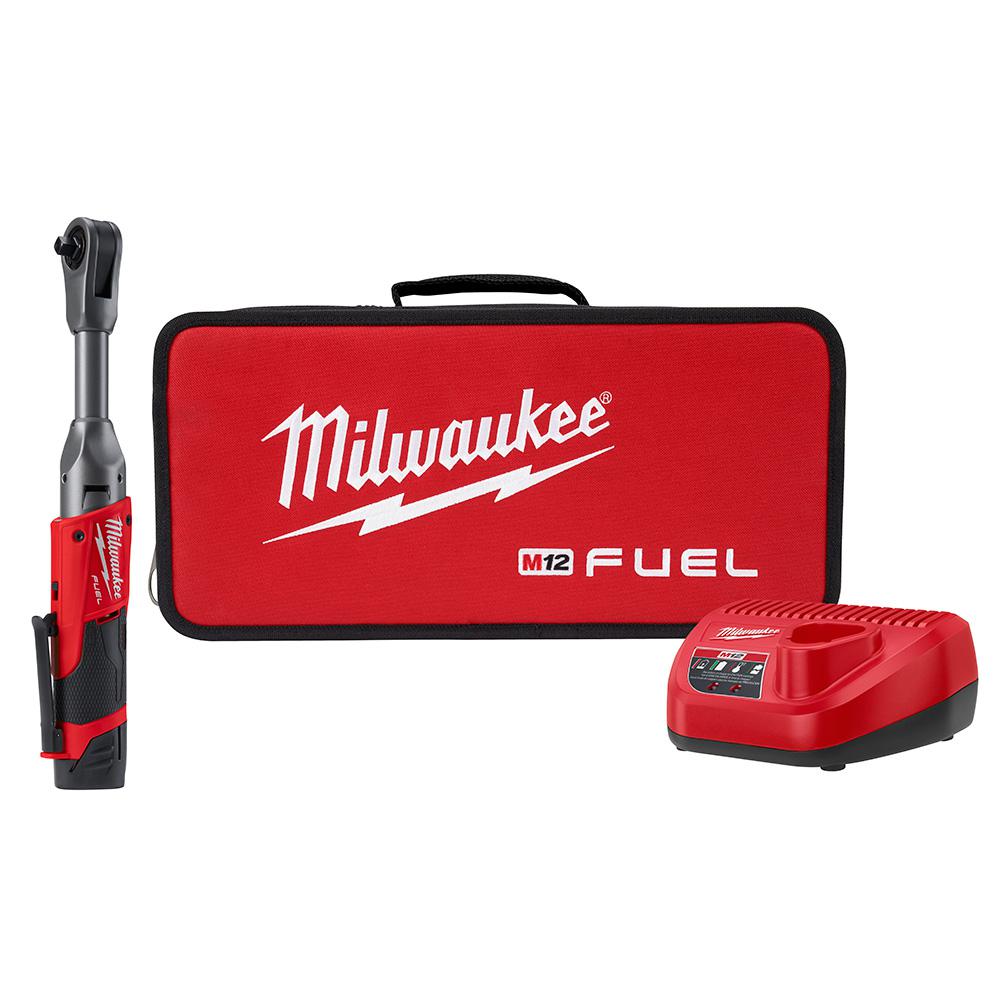 The Milwaukee 3/8″ Extended Reach 12V Ratchet kit includes:
FUEL 12-Volt Lithium-Ion Brushless Cordless 3/8 in. Extended Reach Ratchet (2560-20 M12)
M12 12-Volt Lithium-Ion 2.0 Ah Battery (48-11-2420)
M12 battery charger (12 volt)
and soft zip up carrying case, with velcro straps to keep everything in it's place
The 'extended' reach provides about 11″ from the 3/8″ anvil (socket attachment) to where you hold your hand by the trigger.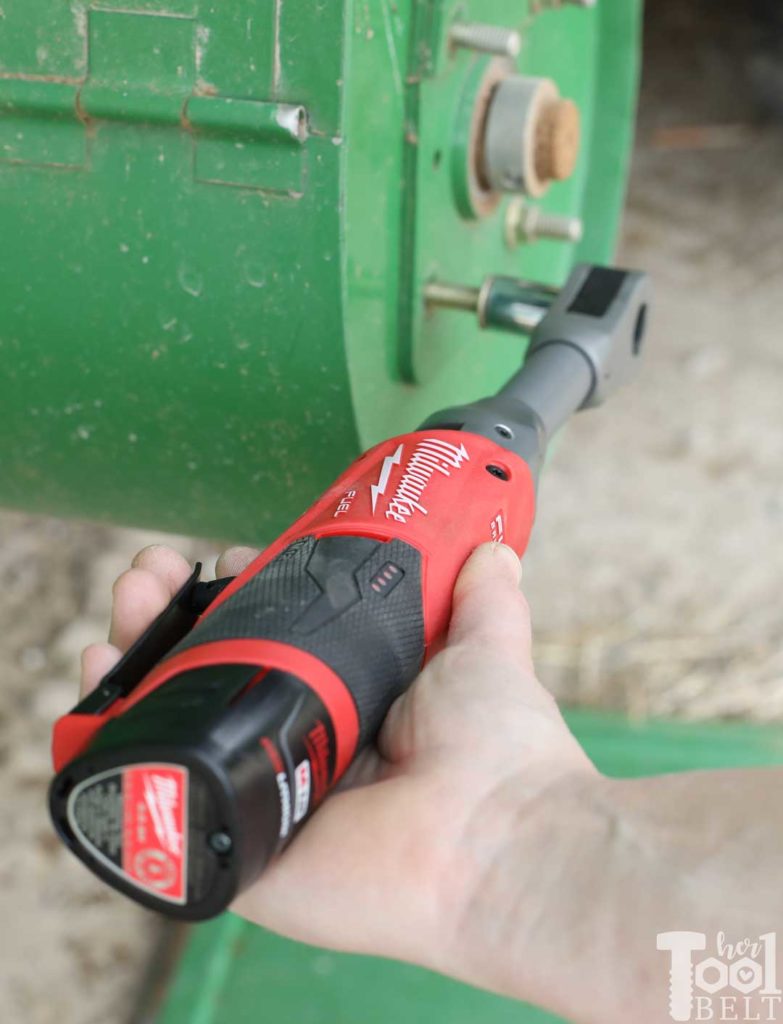 The ratchet is simple to use, slide a charged 12 volt (M12) battery into the end until it snaps in place.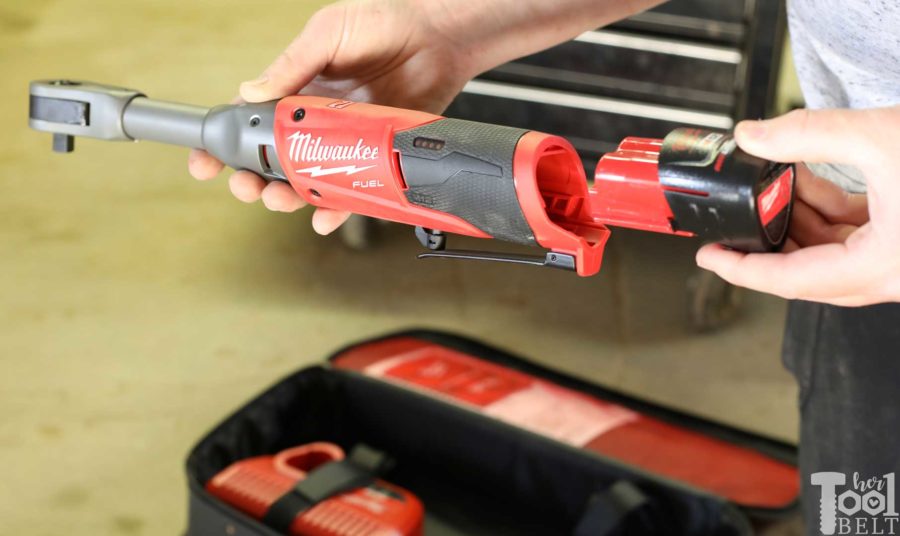 Just like a traditional ratchet, you change the ratcheting direction with the gear/switch on the backside of the head.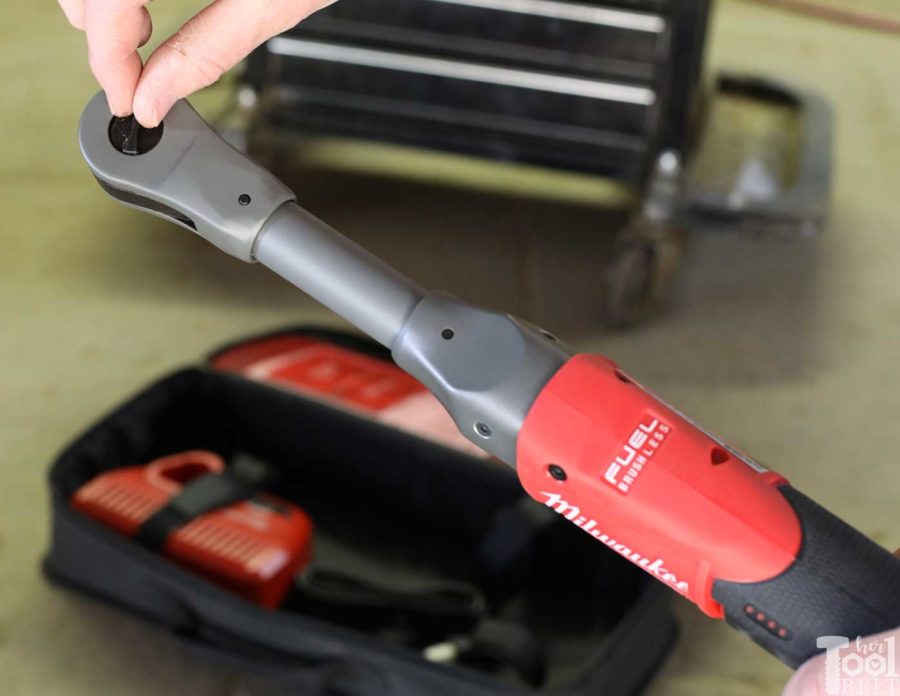 Want to stop it from ratcheting? No problem, just change this switch to locked.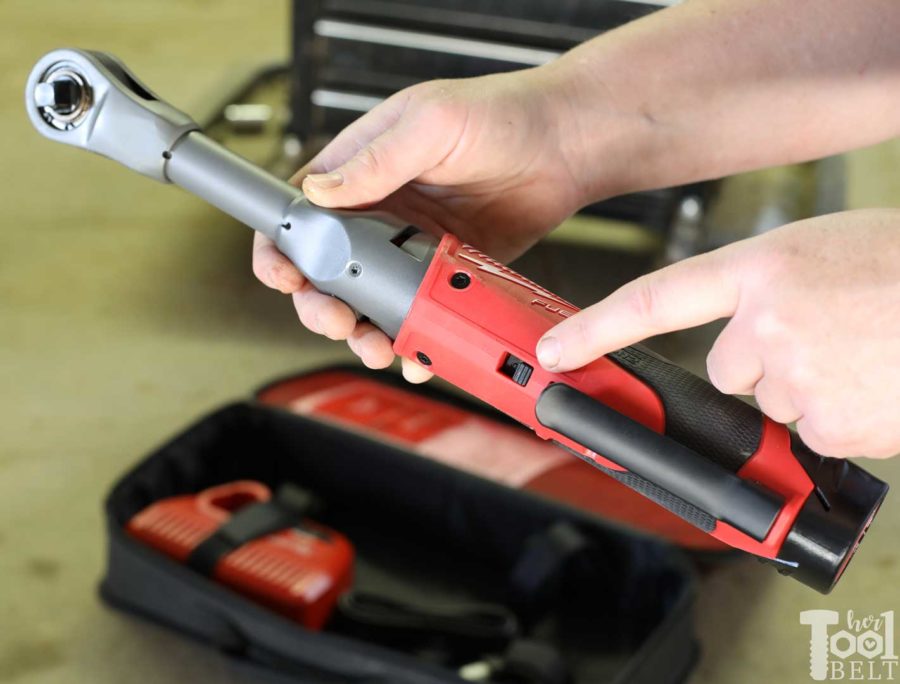 The Milwaukee 12v ratchet has more torque than I expected. It will provide up to 55 ft/lbs max of torque. It made removing these old combine nuts and bolts super easy.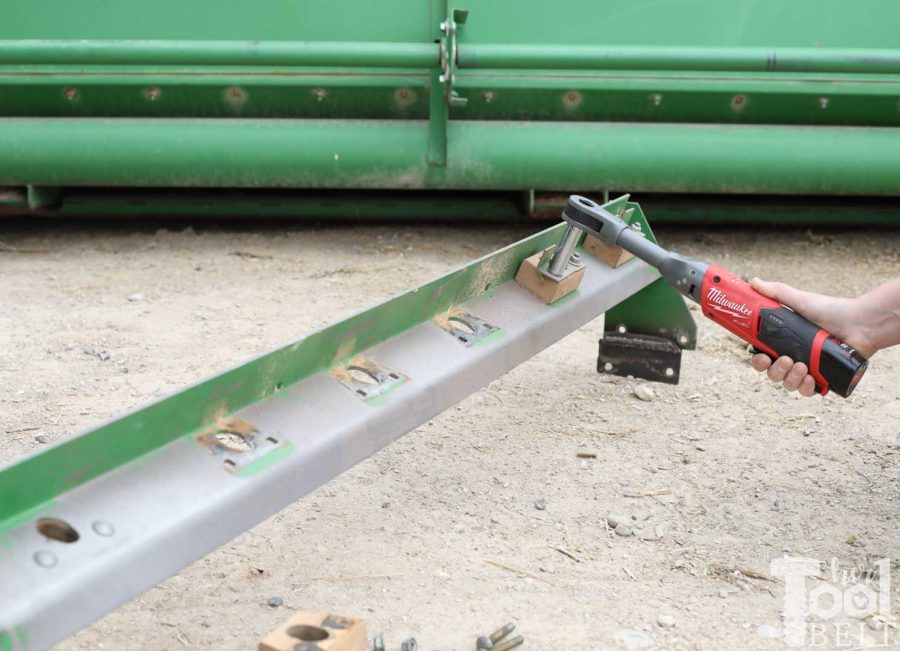 M12 Extended Reach Ratchet Features:
The ratchet weighs a comfortable 3 lbs.
The trigger is variable speed.
Head profile is a slim .76″ thick.
Extends 11″ from hand to anvil.
The extended reach ratchet is a fun tool to use. I can see how the battery ratchet would really help with working ergonomics. Considering how many times you have to swing your arm with a traditional ratchet to remove nuts and bolts, this tool is an arm/shoulder saver.
It has been fun testing out these tools that are perfect for heavy equipment maintenance and repair. Not only are these tools great for that, but they would be excellent for commercial construction too. I am always pleased with Milwaukee power tools, and the 18v 1/2″ impact wrench and 3/8″ 12v ratchet are no exception.
Thanks for pinning!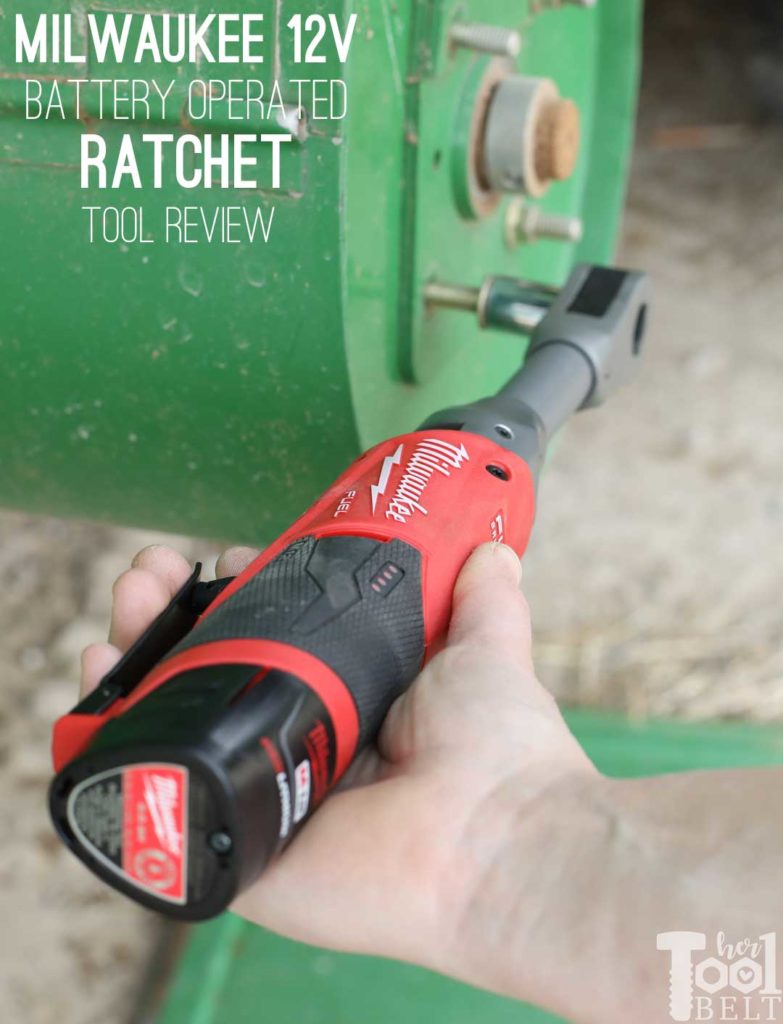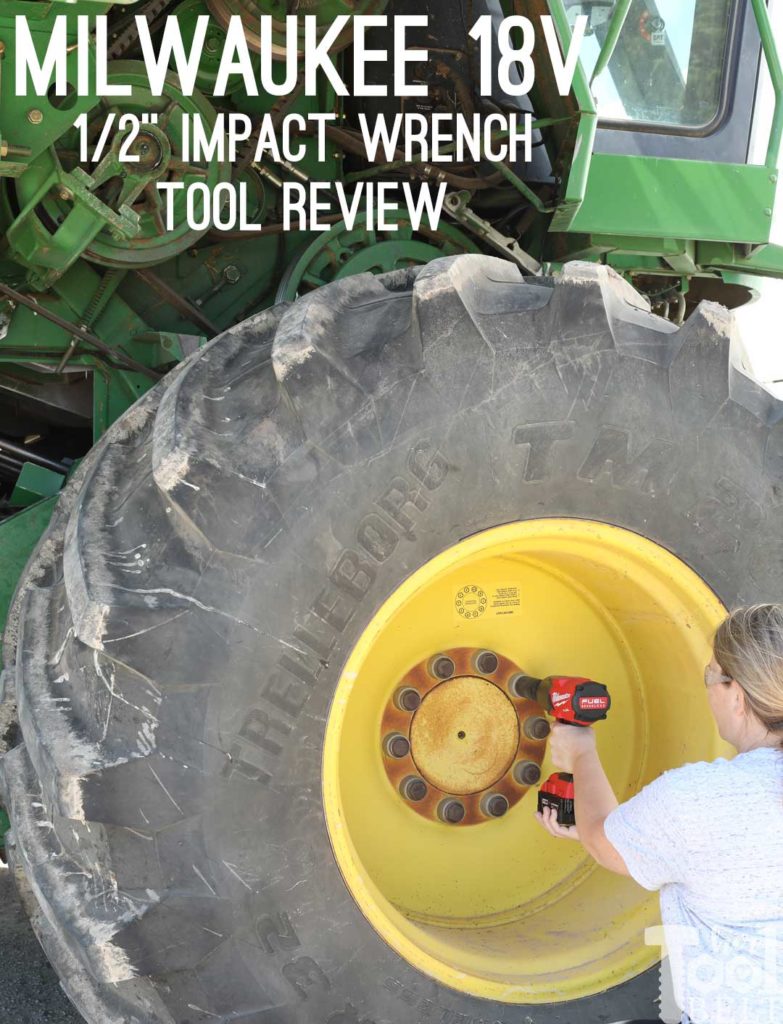 "I acknowledge that The Home Depot is partnering with me to participate in the Tool Review Program. As a part of the Program, I am receiving compensation in the form of products and services, for the purpose of promoting The Home Depot. All expressed opinions and experiences are my own words. My post complies with the Word Of Mouth Marketing Association (WOMMA) Ethics Code and applicable Federal Trade Commission guidelines."