It's that time of year, time to start working on outdoor projects!  Today I'm participating in a Great Outdoors Challenge, spruce up your outdoor space!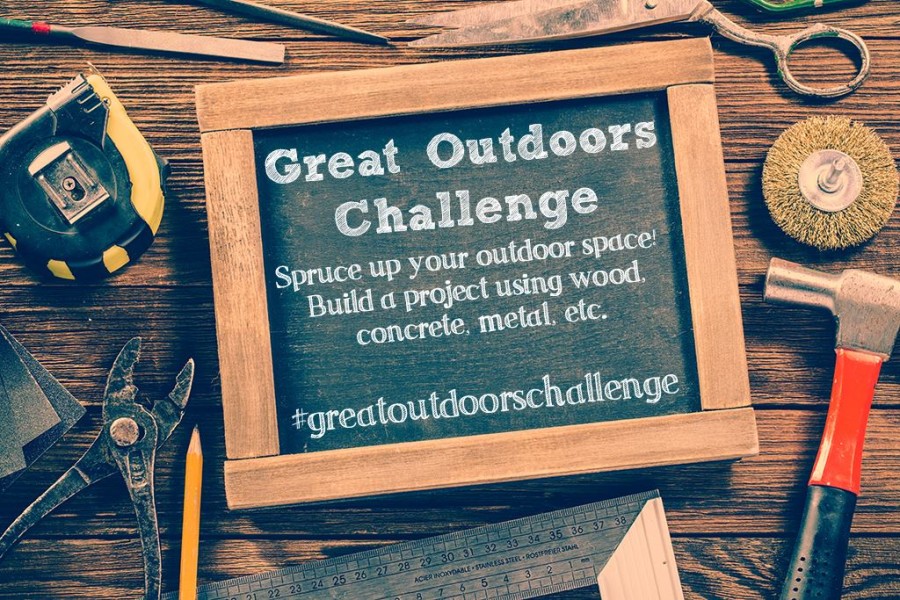 I've been wanting to add a cute little bench to my garden area for a while.  This outdoor garden bench only cost me about $13 to build and only requires 1 board!  Love when projects are super budget friendly.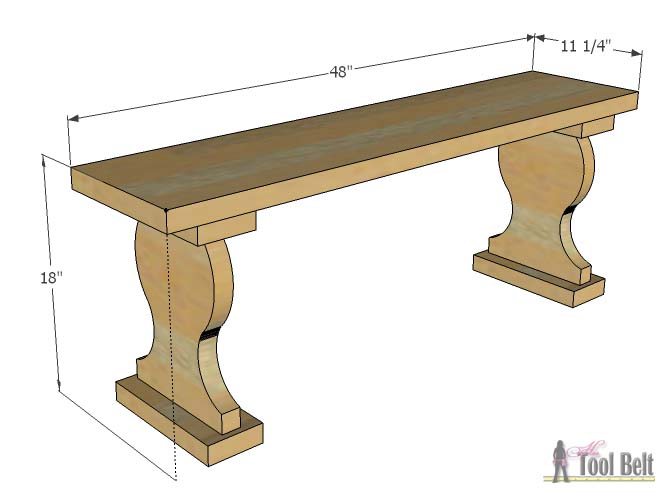 How to Build an Outdoor Garden Bench
Materials
1 – 2″ x 12″ x 8′ board (actual 1 1/2″ x 11 1/4″)
2 1/2″ screws (I prefer self tapping, like Kreg screws or deck screws)
wood glue
paint/stain/top coat
Cut Diagram

Cut the 2×12 into the increments shown above:  1 x 48″, 2 x 13 1/2″, 4 x 4 1/2″ (two of the 4 1/2″ trim the length to 10 1/4″).
Download and print out the Leg Pattern.  Make sure to print it at 100%, not fit to page.  Line up, tape the pattern together and cut it out.  Trace the pattern onto the 13 1/2″ pieces.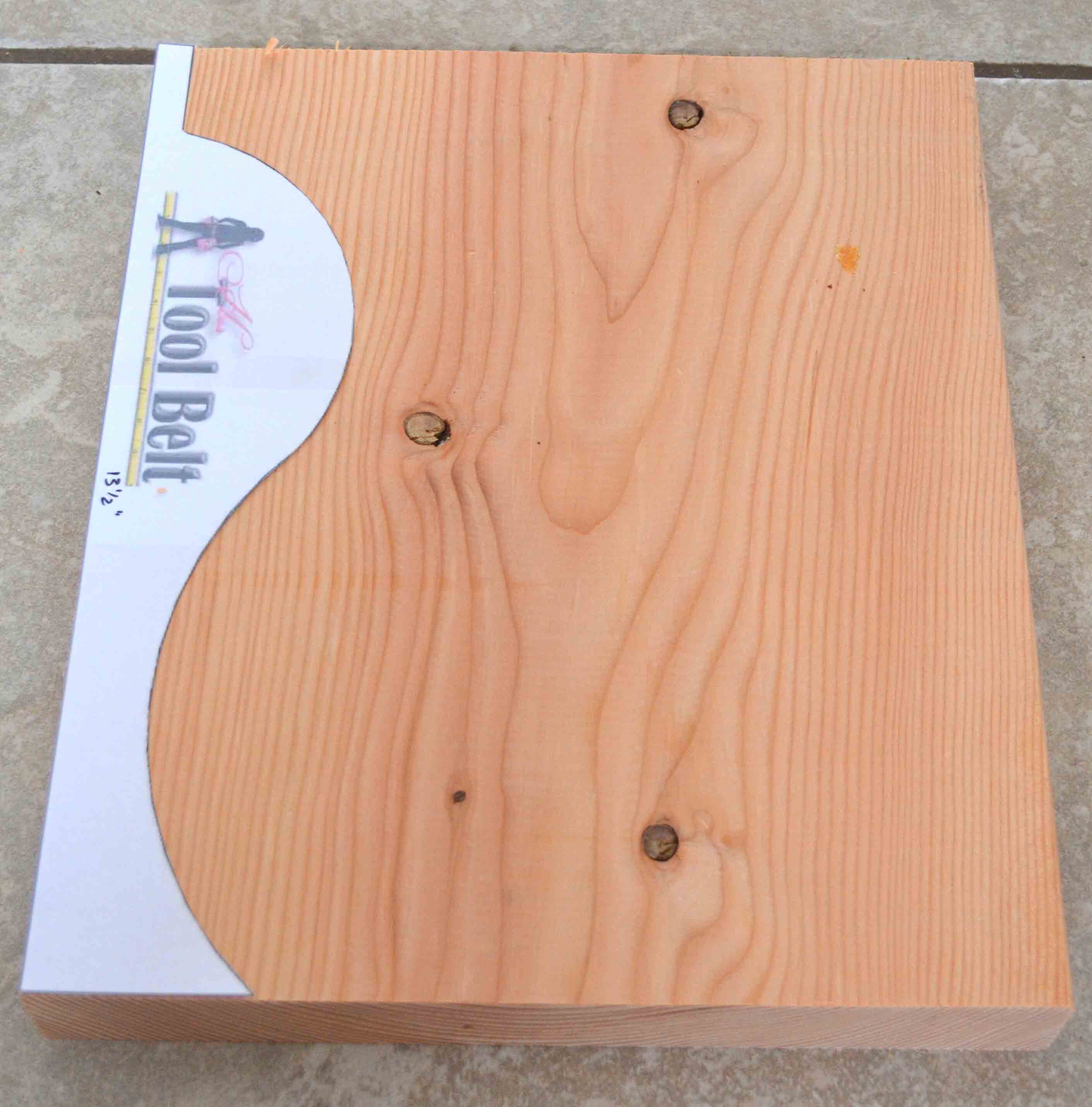 Flip the pattern and trace again.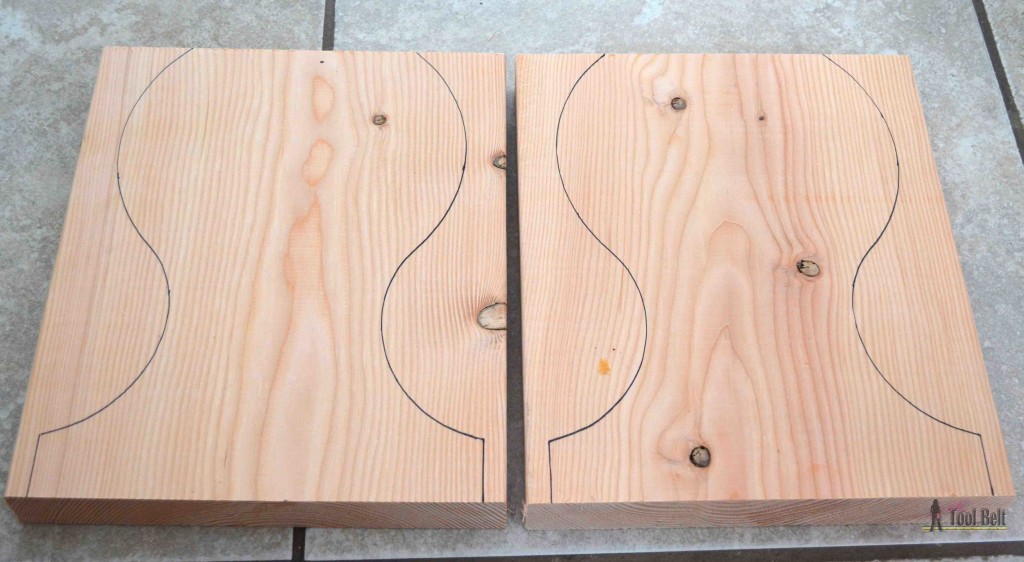 Cut out the legs with a band saw (that's what I used), scroll saw or jig saw.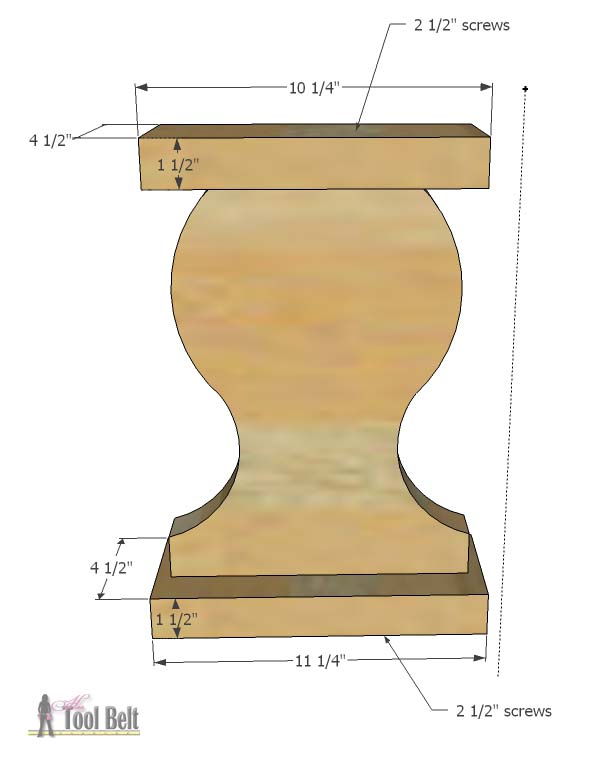 Attach the 4 1/2″ x 10 1/4″ pieces to the top of the legs with wood glue and 2 1/2″ screws.  I found it easiest to center the boards, then clamp in place while I added the screws.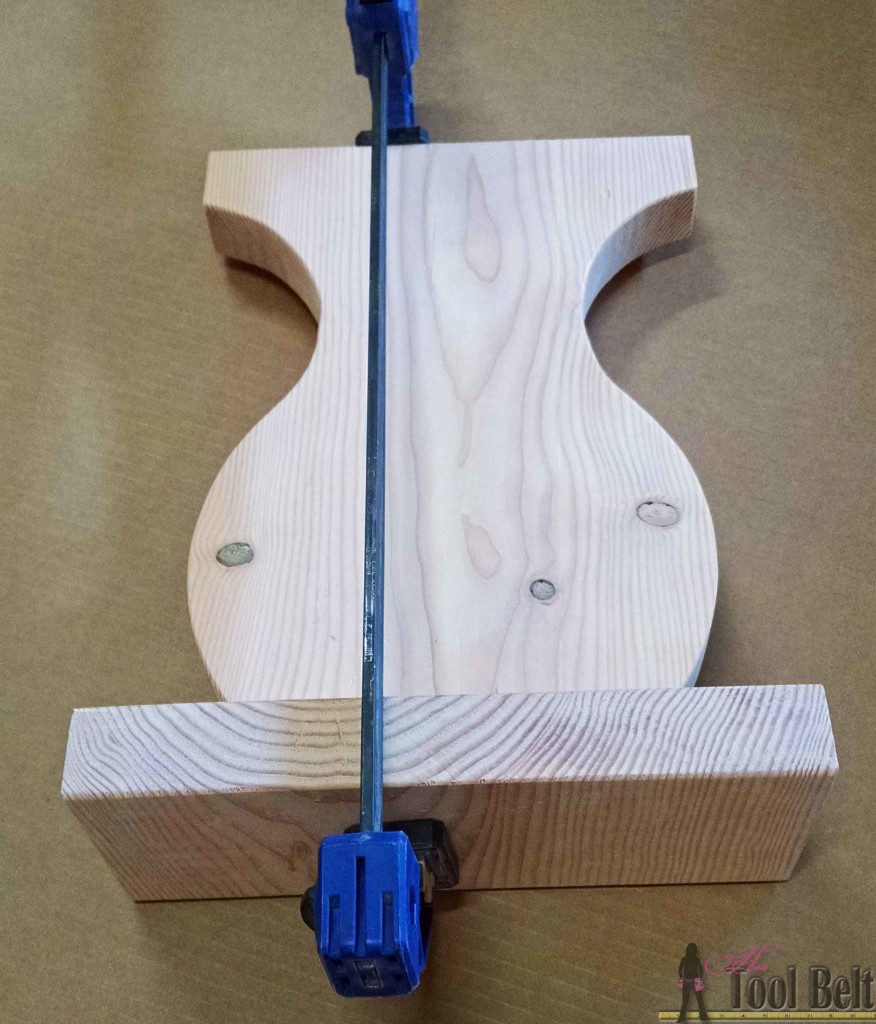 Repeat on the bottom with the 4 1/2″ x 11 1/4″ pieces.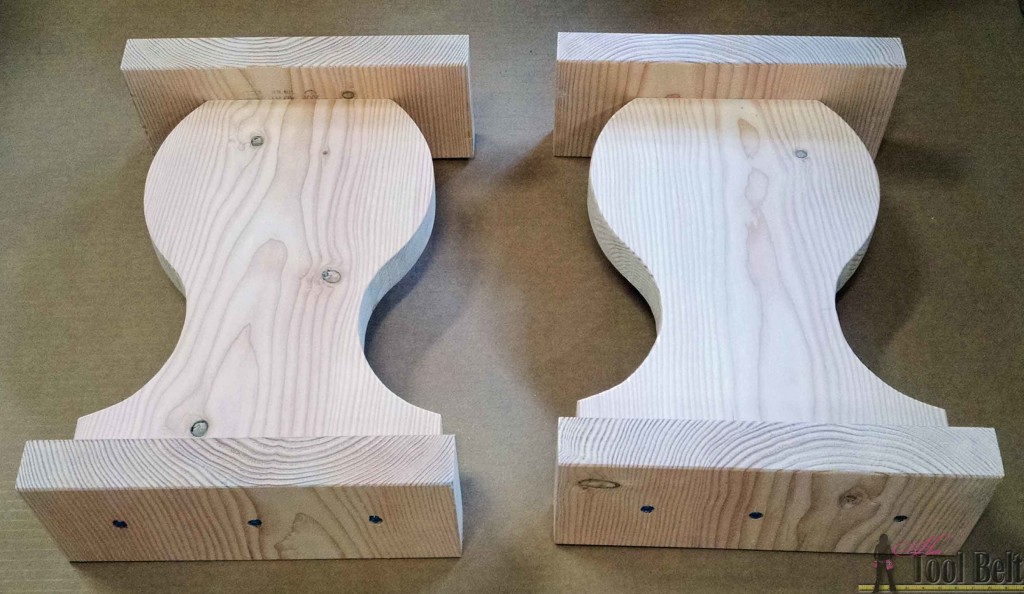 On the bench seat, mark over 4″ from each end.  Use wood glue and attach the legs to the bench with 2 1/2″ screws.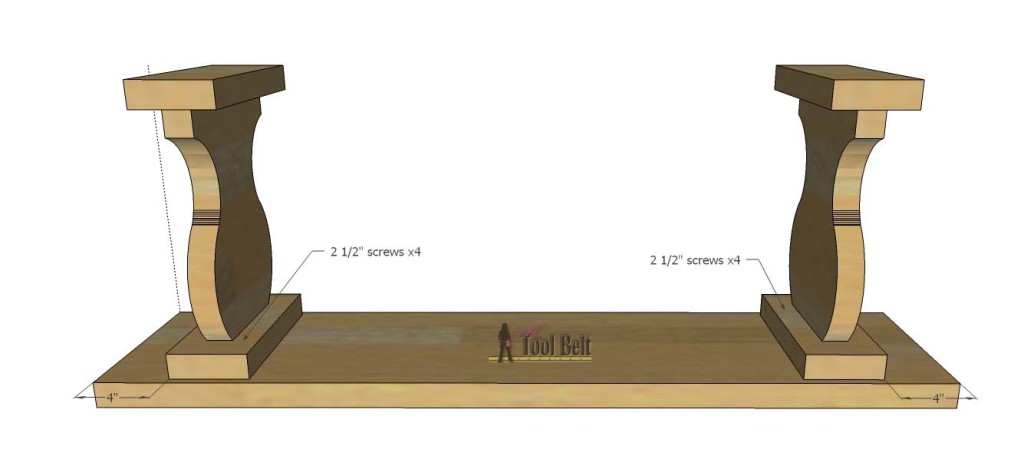 Sand the bench, rounding over and sharp edges.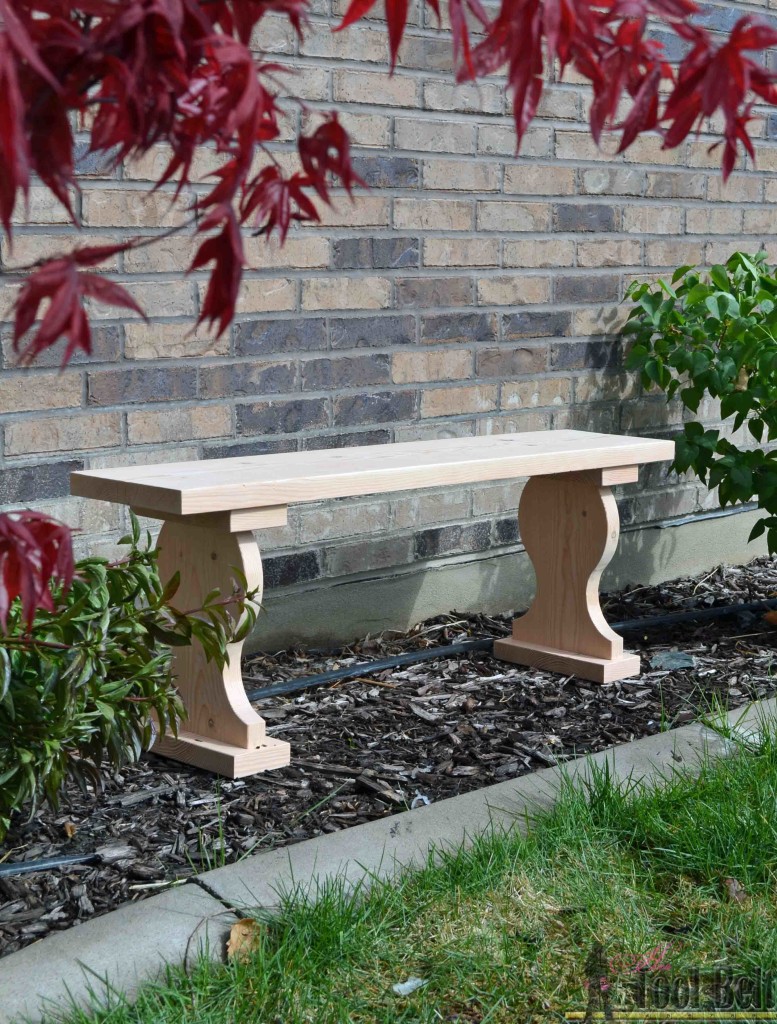 I left the bench all-natural for a little while until I decided what color to stain it.  What color will you make yours?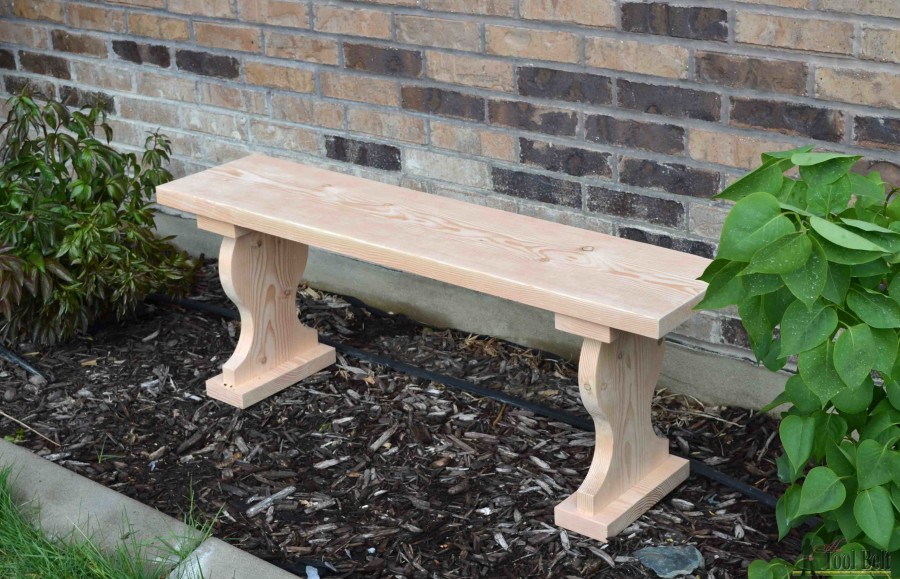 Paint or stain as desired.  If the bench is going outside, add a few coats of polyurethane or any type of sealer that you like.  I decided to try out Minwax color stain in Island Water.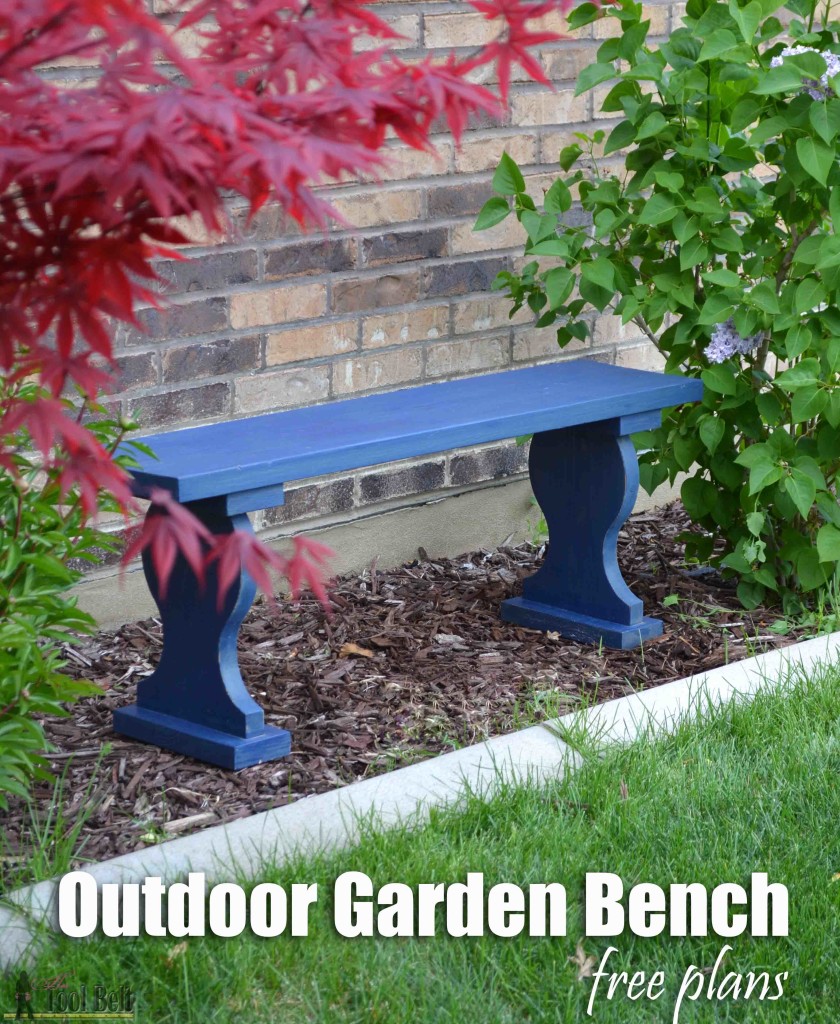 Happy Building!
Check out more ideas for the #greatoutdoorschallenge
Her Tool Belt – you're here
Do you have a Great Outdoor Project?  Show it off, link up here:
linked to link parties, sss