It's finally feeling like spring around here, all of the blossoms are budding on the trees. Which means its time to get outside and work on a few projects in my backyard. For years I've been stumped on what to do in the back corner of my yard. My yard is an odd shape, being on an inside corner of the neighborhood, the yard is in a bit of a pie shape. I've had a playset back there, but that corner is in a low spot for my yard and my neighborhood. Often times it is super soggy or even has standing water and my kids don't like that on their feet. I've decided on a DIY Redwood Pergola to create a beautiful shaded entertainment space with an adjacent fire pit. I'll move the kid's playset to right a ways.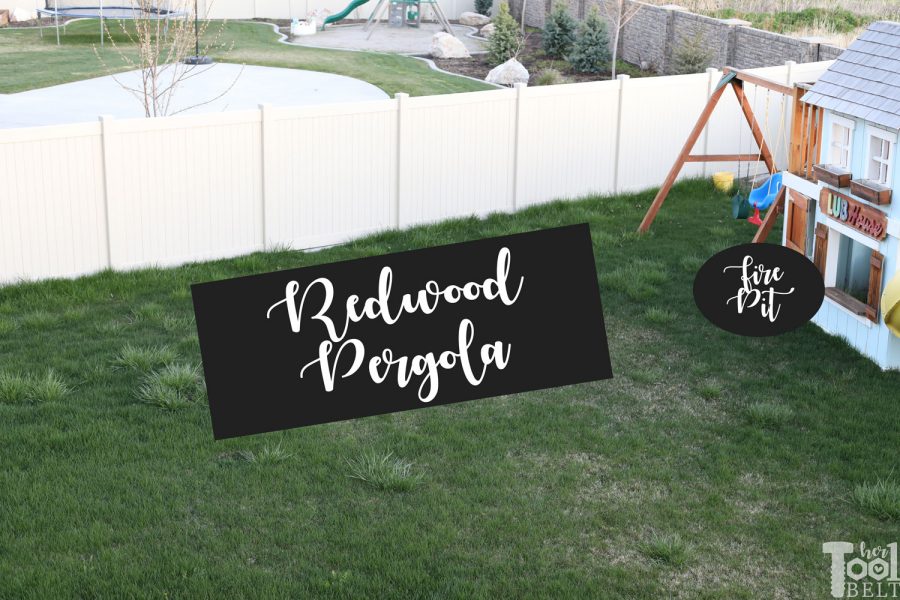 I enjoy doing a little dutch oven cooking. The dutch ovens need hot coals to cook the food, so the fire pit will be essential. It will be so nice to bring the hot dutch ovens from the fire pit right to the outdoor table under the pergola.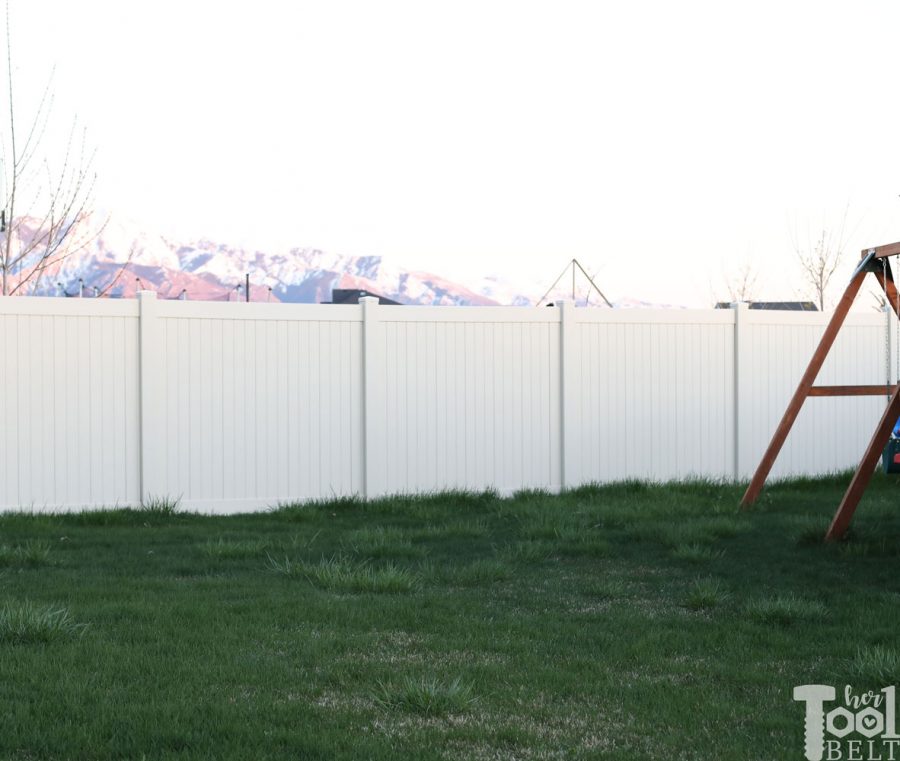 The Pergola Design Idea
If you've followed me for a while, you probably already know that I love adding curves to a project. I feel like the curves give a project an extra wow factor. The inspiration for my pergola came from these darling twin pergolas found on Getredwood.com.
I incorporated the look of those support beams into my design. This is going to be a fun build!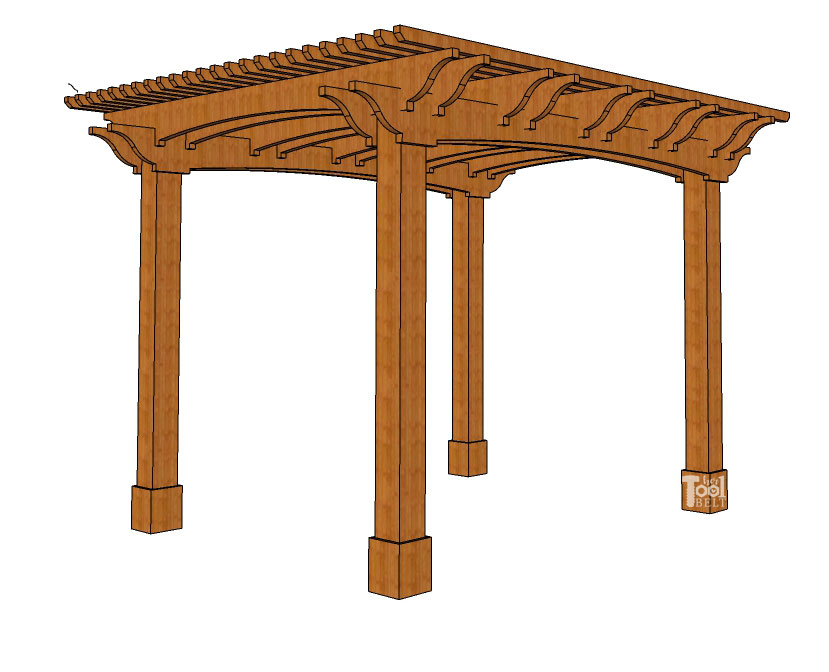 Choosing the Pergola Material
Now days we have so many building material choices that are readily available. We can build from scratch or go down to the warehouse store and buy a pre-made kit. I am almost always going to pick build from scratch because I really enjoy the building process and that I can customize for my space!
Material choices
There are a number of acceptable materials to choose from when building a pergola, some are traditional and some are newish to the industry:
Redwood
Cedar
Douglas Fir
Tropical Hardwoods
Composite plastics
Vinyl
Each has it's benefits and drawbacks. The plastics and vinyl have the benefit of being low maintenance, but you lose the beauty appeal, low strength on their own and I can't easily customize the shape for the look I want. The wood options have the benefit of their natural beauty, they are easy to work with and customize with tools, and naturally strong. However the wood option does require some annual light maintenance.
Choosing Redwood
The #1 reason I'm choosing Humboldt redwood is because it is GORGEOUS! I love the deep red-brown color. But it does have other compelling characteristics that put it on the top of the materials list for me.
Redwood's rich, warm color and wood grain creates a wow factor that compliments any backyard and landscaping.
Redwood is naturally resistant to insects and decay, and resists warping and splitting!
It is much lighter in weight than plastic composite, redwood can be easily cut, sawed, and drilled with regular woodworking tools, making it perfect for the DIY-er.
It's strength to weight ratio and straight grain makes it one of nature's strongest building materials.
It's all about #RedwoodDIY! It can be used in so many home DIY projects (building a deck, arbor, furniture, pergola or even accenting the interior of a home). If using it as decking material it stays comfortable for bare feet even on the hottest, sunniest days. Tell that to dark composite plastics. 🙂
And most important is sustainability. Humboldt Redwood products are grown and harvested in a responsible, ethical manner with an eye for long-term sustainability; environmental stewardship is the cornerstone of their culture. They make sure to harvest well below the growth rate of the forest and plant new trees every year. Redwood is an environmentally sustainable choice!
That beautiful redwood is really going to dress up this sad corner of my yard. It will take it from a place I avoid to a beautiful hang out in the evenings!!!
Stay tuned for the free Pergola plans that will be available May 4!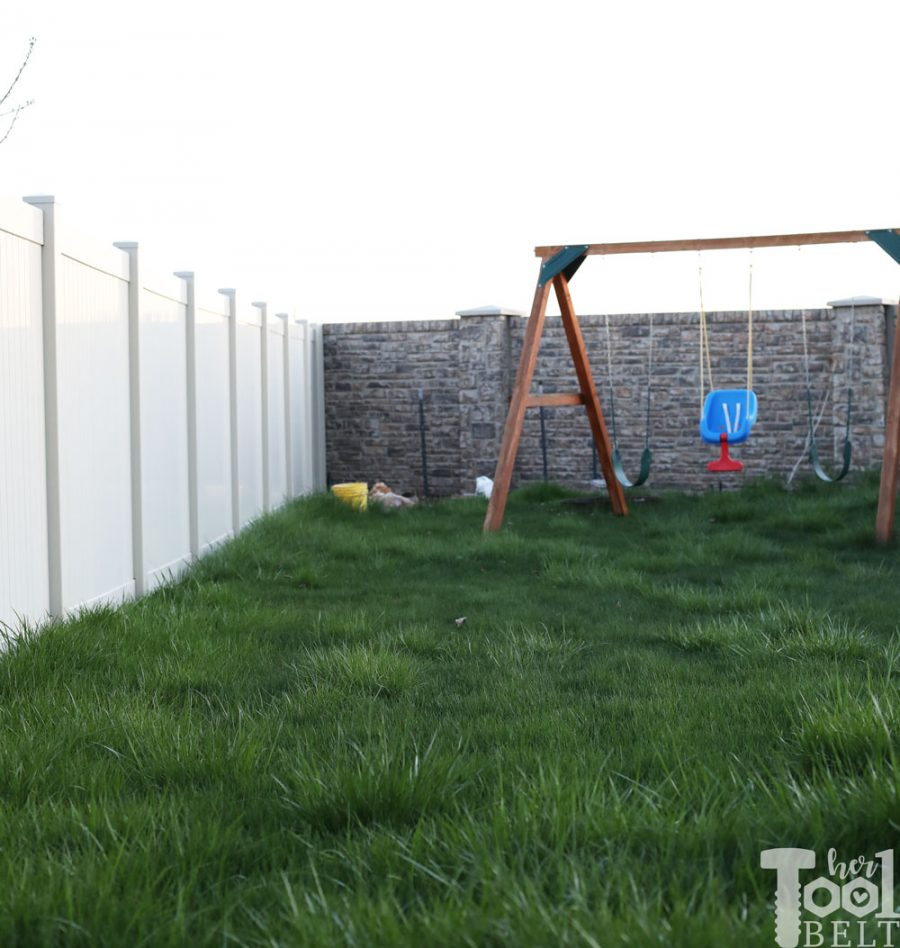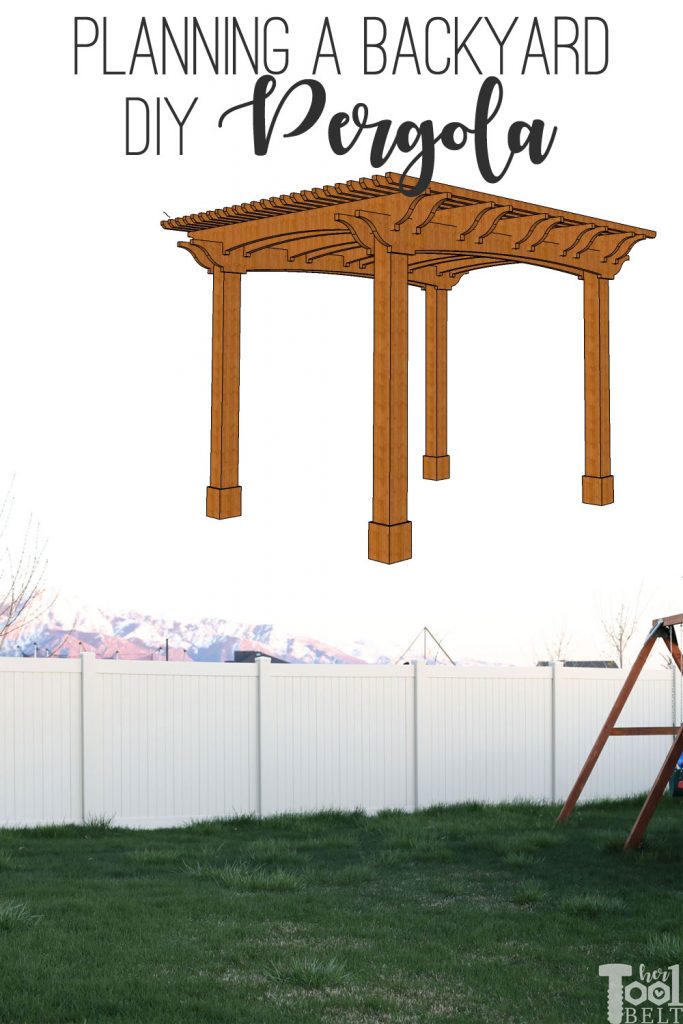 This post is brought to you by Humboldt Redwood and The Motherhood. All opinions are my own.