I always keep a bucket by my miter saw to toss in scrap wood.  I love when I can use up those small pieces for something besides trash.  With the 4th coming right up, I thought it would be fun to cut out some star blocks from scrap 2×4 and 2×6 pieces.  This is a super easy wood craft project!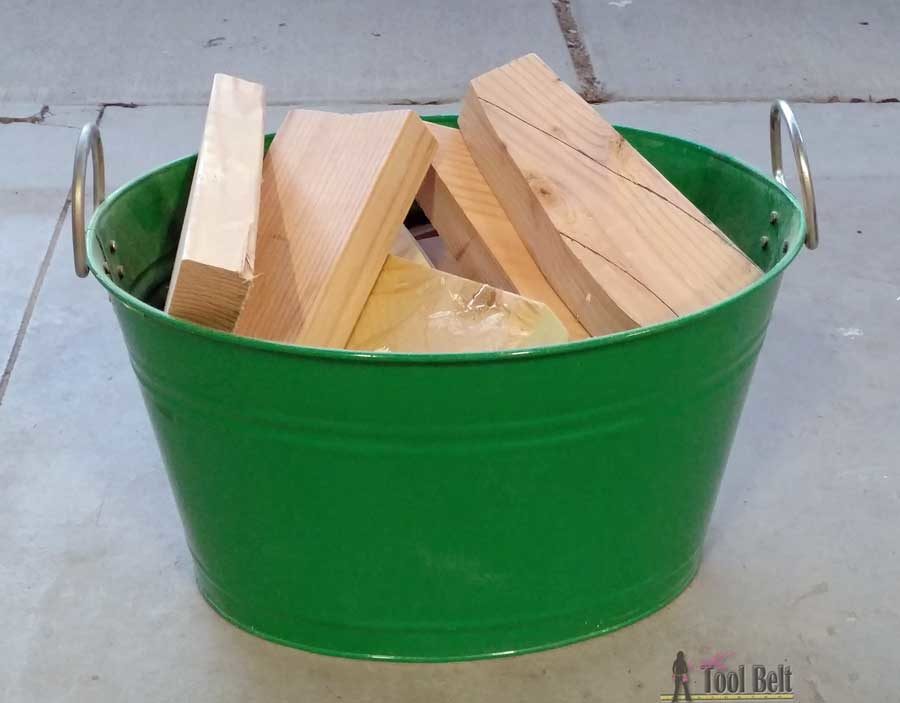 I had a piece of chunky barn wood that 'needed' to become stars too!
How to Make 'Worn' Red, White and Blue Wood Star Blocks
Materials
scrap pieces of 2×4 boards
scrap pieces of 2×6 boards
red, white and blue acrylic paint
masking tape or painters tape
circle stickers (or star stickers)
sandpaper
paint brush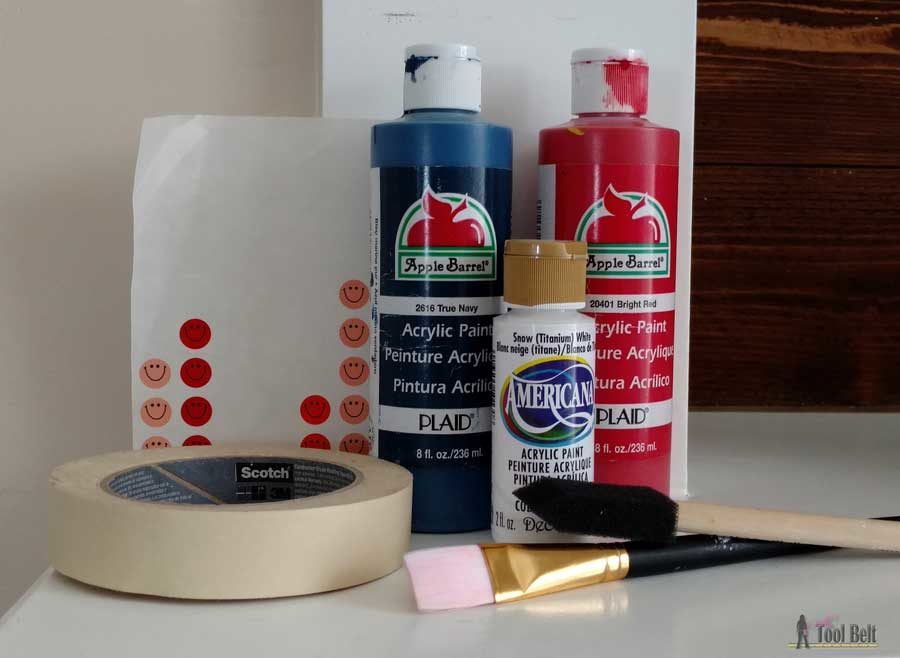 Here is a pattern for stars.  The large one is for 2×6's and the small for 2×4's.  Download and print the pattern stars, make sure your printer is on 100% not 'fit to page'.  Cut out the stars and trace them onto your scrap wood.  (BTW the bigger wood in the picture isn't 2×6 it's scrap 2×8)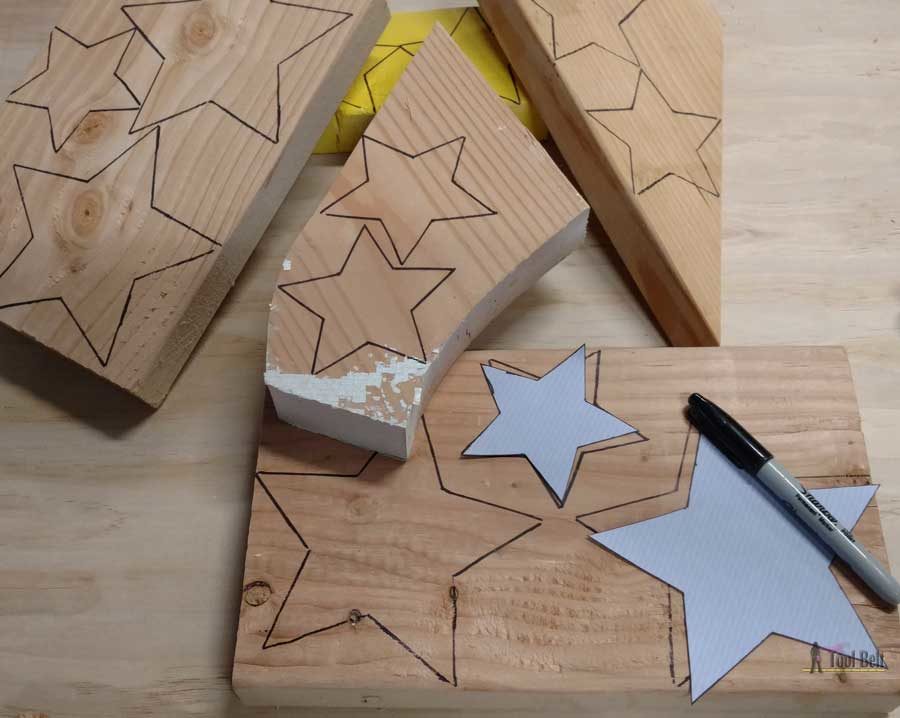 I used a band saw to easily cut out my star blocks.  A jig saw or scroll saw will also work.  I cut out plenty, because my kids always love to paint when I paint! 🙂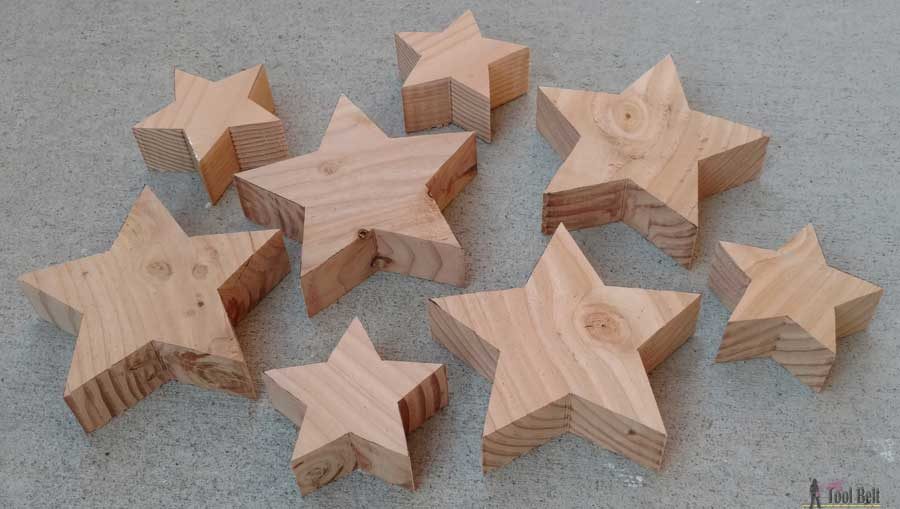 Scrap chunky barn wood stars, that barn wood is so thick a little over 2″!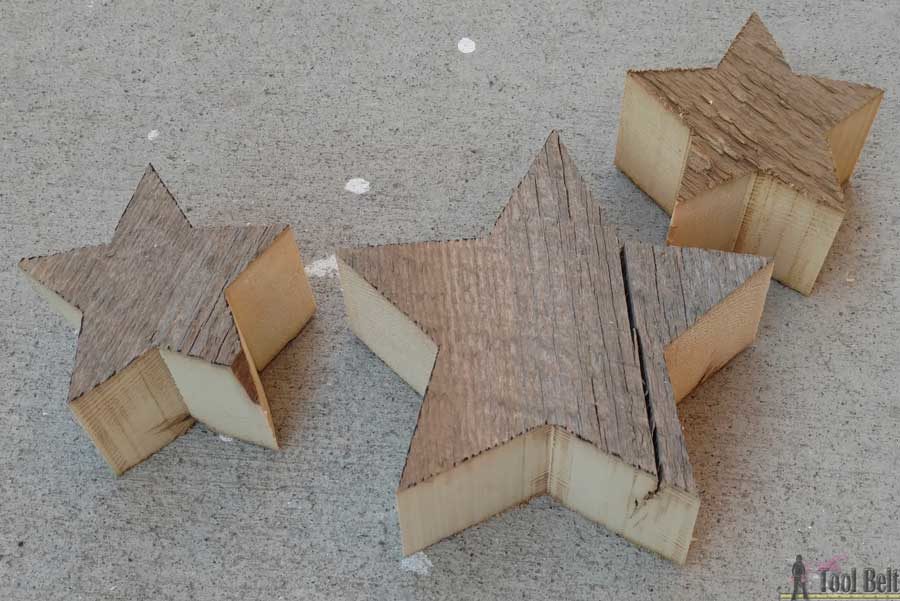 Now comes the creative part!  I decided to do red and white stripes on the red star, blue and white polka dots on the blue star and a white star.  I probably would've done blue and white stars on the blue, but I only had circles. 🙂 I'd love to see how you paint yours, tag me in instagram or facebook @hertoolbelt to show yours off.
I first painted the faces of the red and blue stars, then painted the edges white.  After the paint dried I taped off even stripes around the edges with masking tape.  Stickers on the blue star.  Then painted the edges with the respective color and let that paint dry.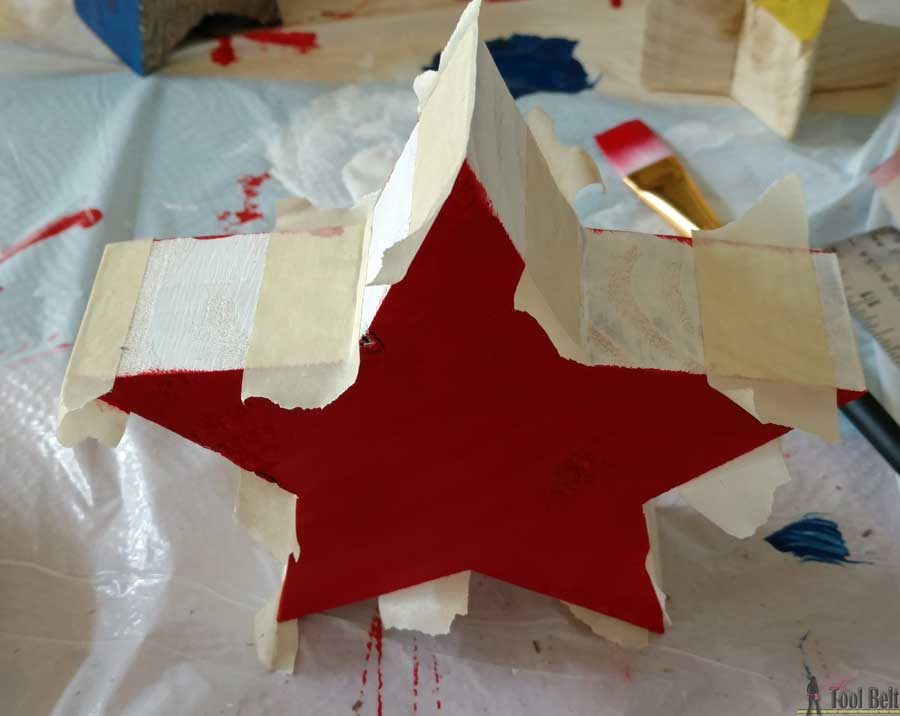 For the barn wood stars, I painted all of the edges white and let that paint dry.  Then I added polka dots or tape stripes.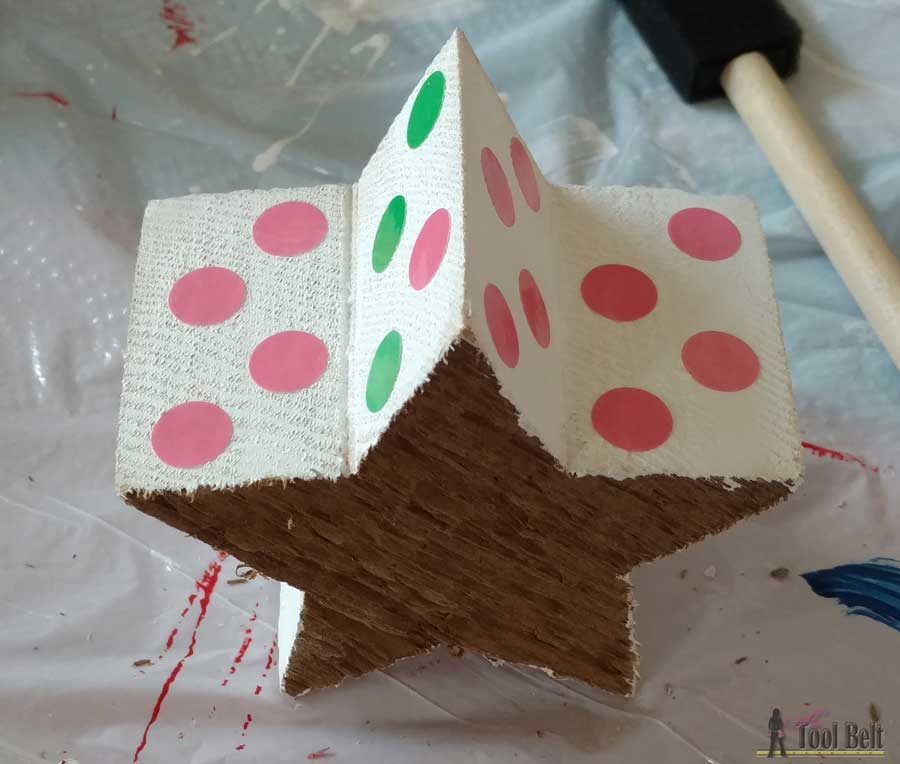 Painted the stripes red and the polka dots blue and let the paint dry overnight.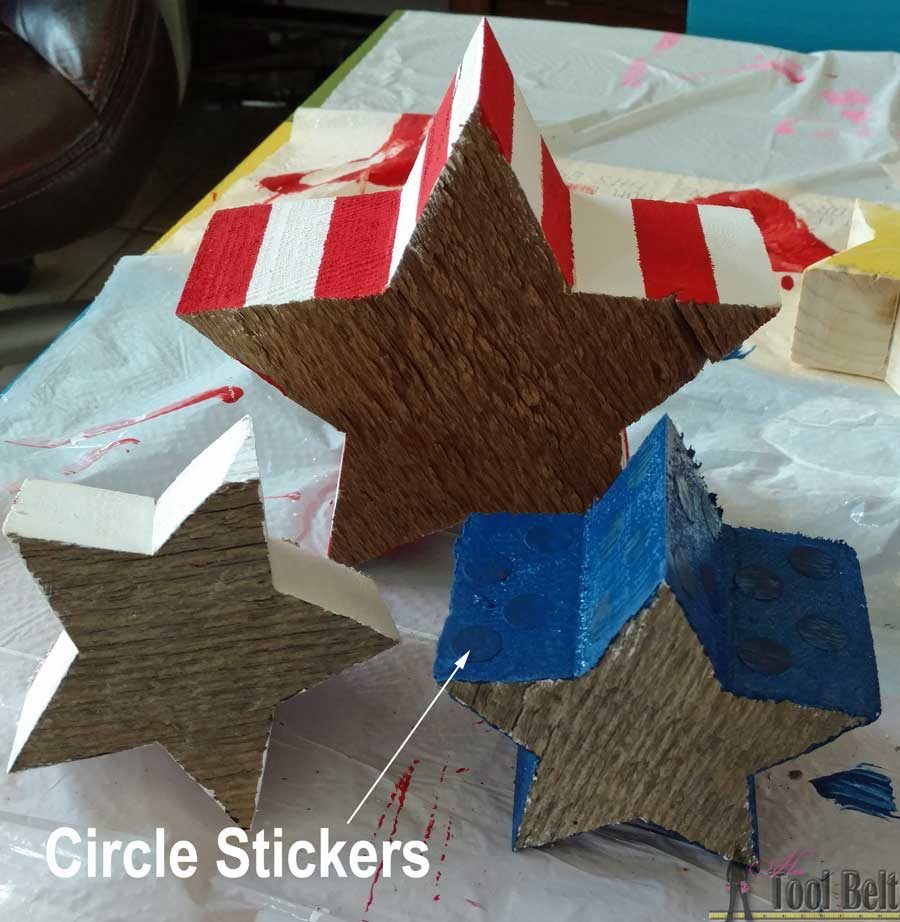 My painting job was not terribly great, but since I was distressing it didn't really matter.  Finally I hit the paint with the sander until I got the look I wanted, quick sanding on each edge.  The blue distress turned out really cool, kind of looks like worn denim to me!  Pleasant Surprise.
Barn wood version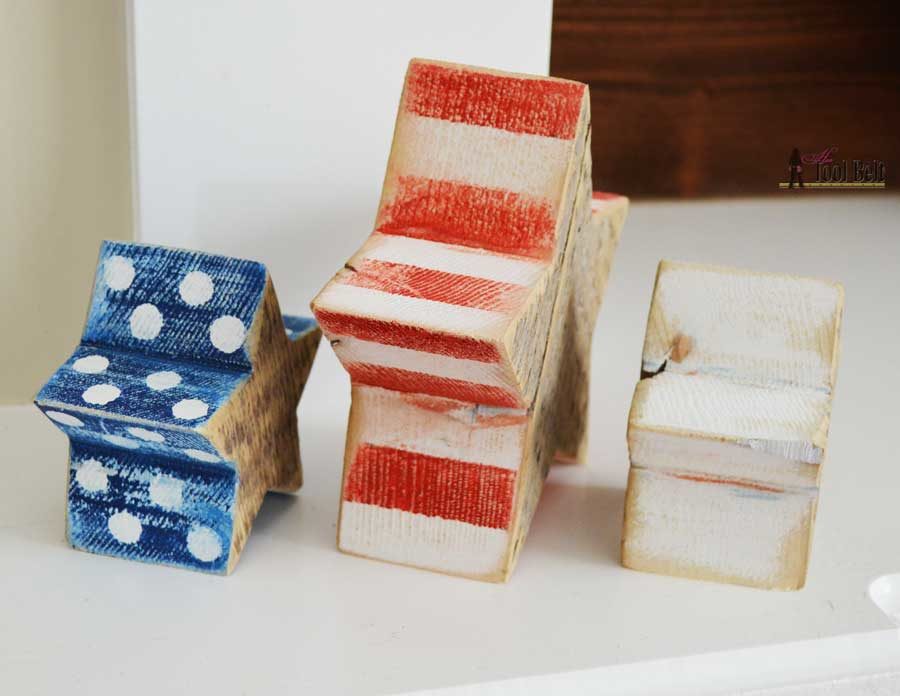 2×4 and 2×6 version, All of those stripy things on the edge are the wood grain!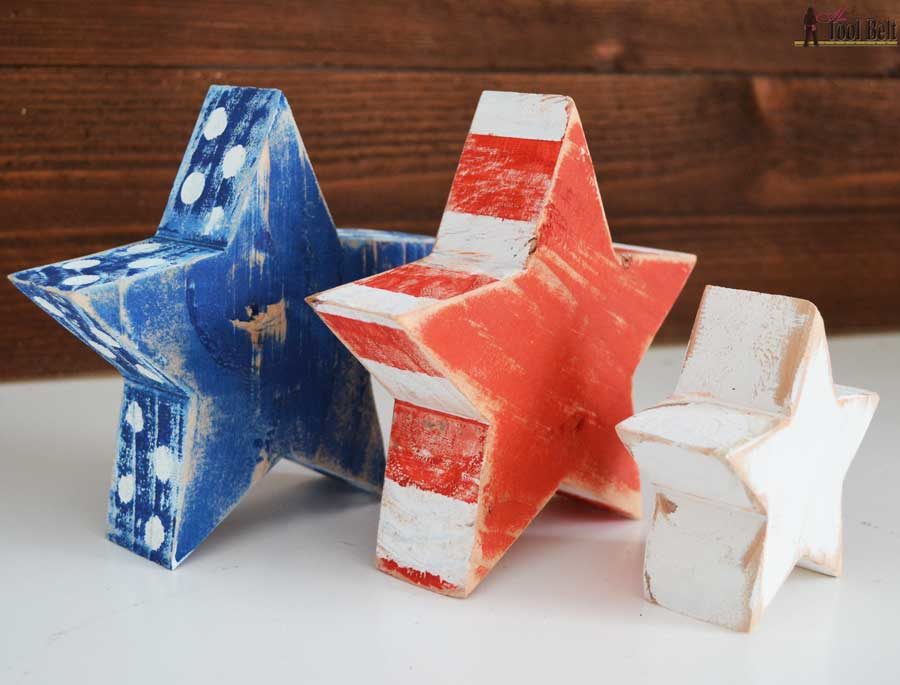 Which do you like better?  2×4's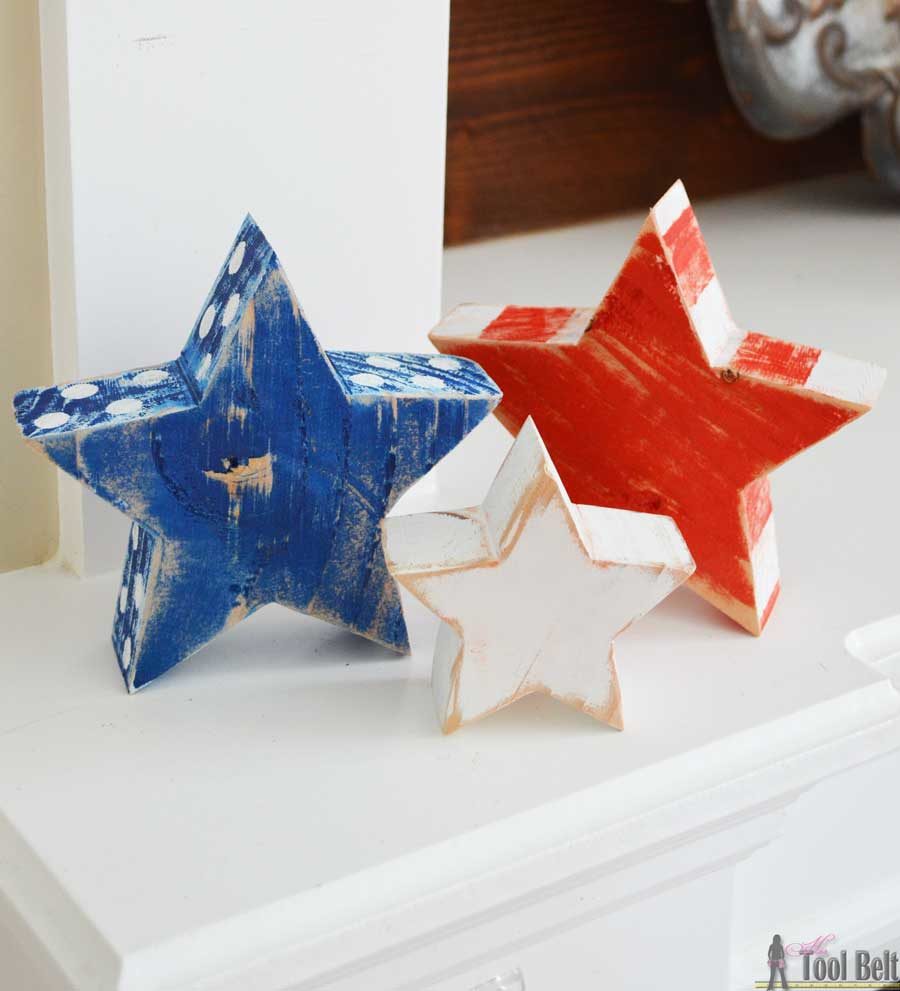 or reclaimed wood?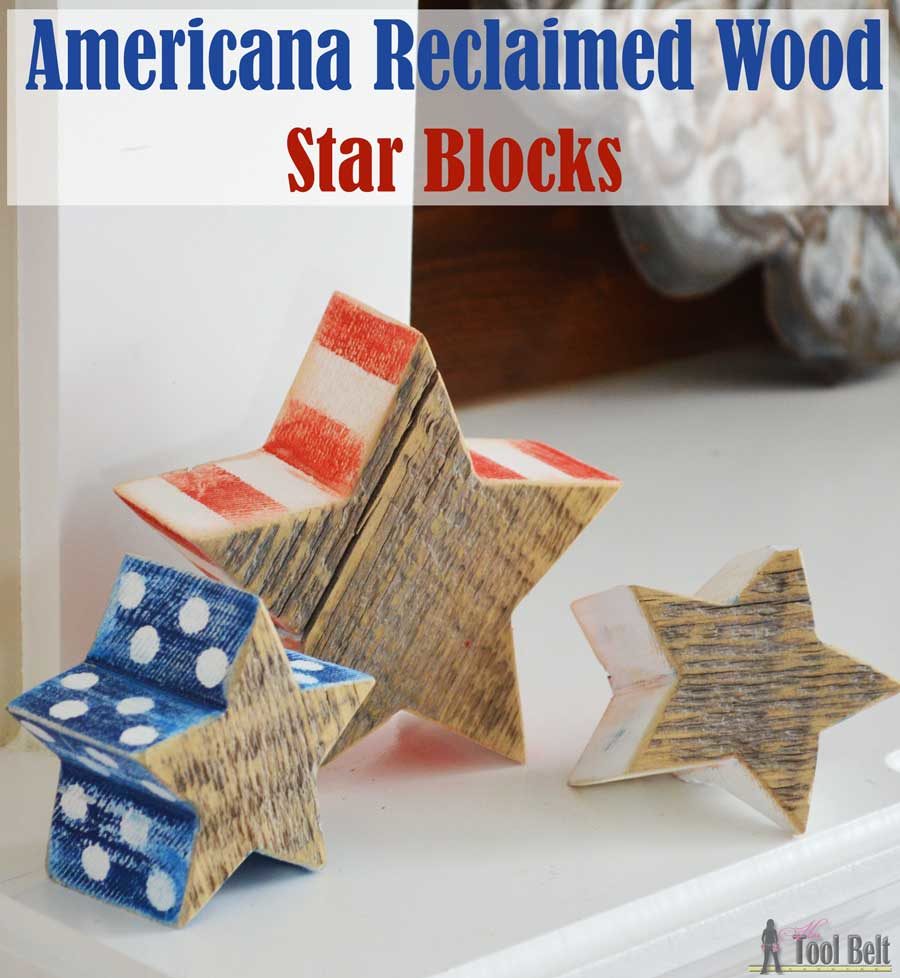 Thanks for pinning!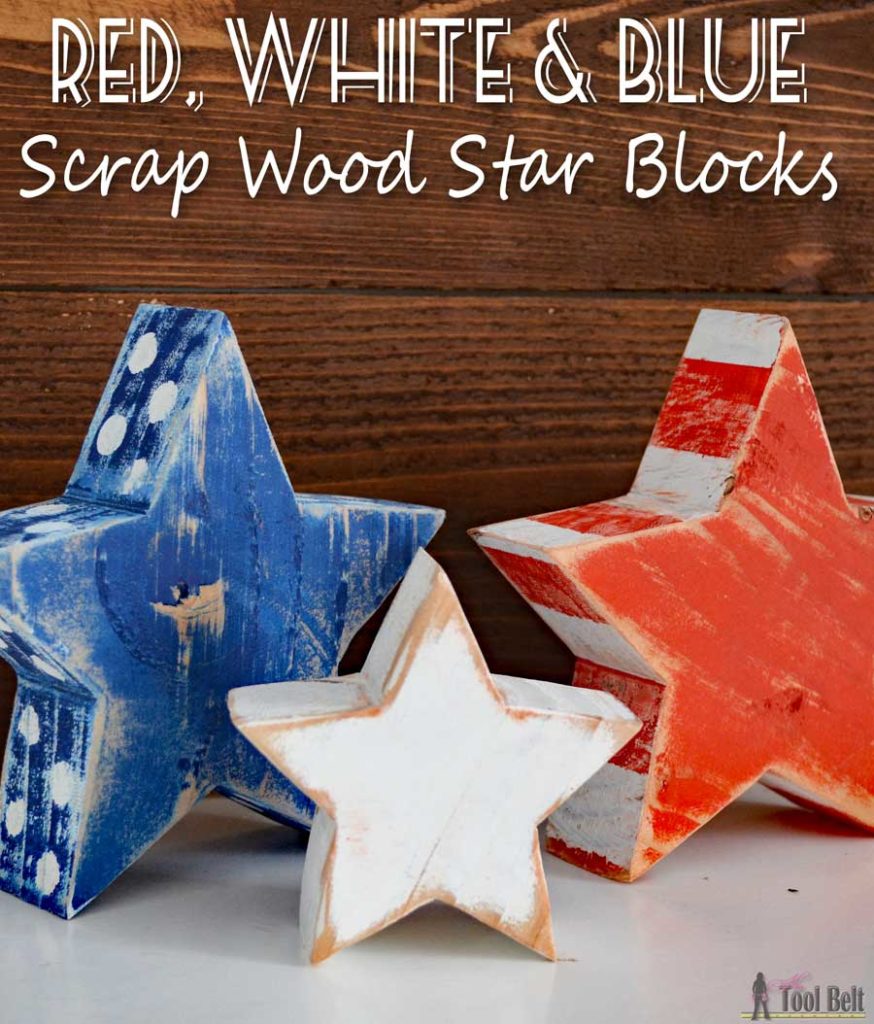 Linked to link parties, Remodelaholic, Savvy Southern Style, HomestoriesAtoZ