This Light Cannon review post is sponsored by The Home Depot. I have been compensated for my time and provided with product. All ideas and opinions are my own. This post contains some affiliate links for your convenience. Click here to read my full disclosure policy.
We have a few flashlights around here. Some for camping…some slim and compact to fit in your pocket…some big and beefy that are anti-destructible…some that don't have batteries and need to be shaken to produce light…some with broken light bulbs or dead batteries…some that came with tool kits…and a few more that the kids have hidden in their secret stashes.  
Today I'm not only reviewing a flashlight, but a light cannon! 🙂 The RIDGID Light Cannon is basically an extremely convenient and handy spotlight.
Light Cannon Features
I've been using this light cannon for a few months and been loving it. Here are a few of my favorite features:
It is free standing! If you've ever had to con a little helper into holding the light for you, but it's too much fun to wave it around…you'll know how nice this is.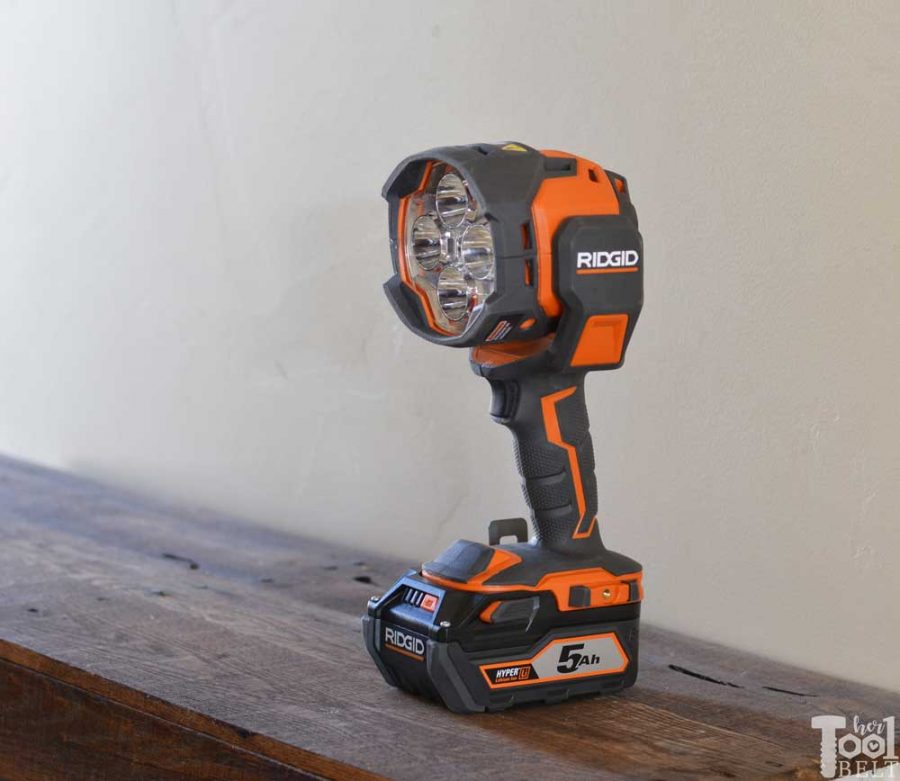 GEN5X 18-Volt Dual-Power Light Cannon
It is simple to use, pull the trigger to lock the light on, you can also put it in flashing mode too. The light is super bright, putting off 2,500 lumens. The head does get a little hot, but nothing compared to a halogen.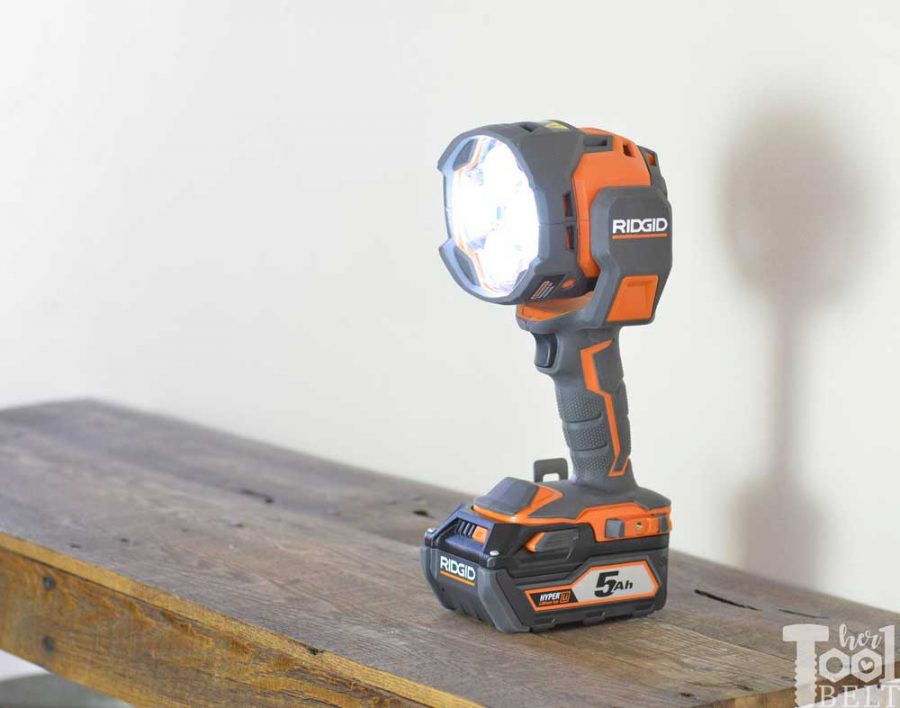 The light intensity is variable. Use the dial wheel in the back to raise or lower the light intensity.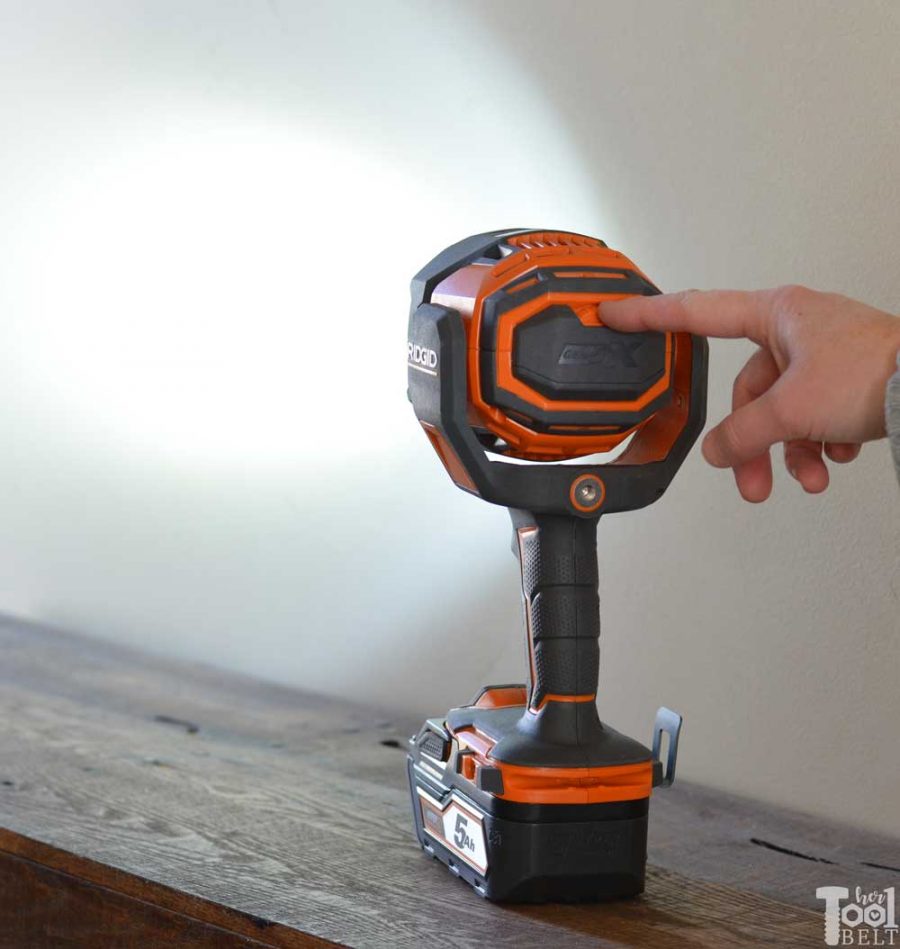 This is one of my favorite features, the head rotates 180 deg!!! You can easily point the head where you want the light to go, and it will stay.
 Rotated RIDGID light cannon head to 180 degrees.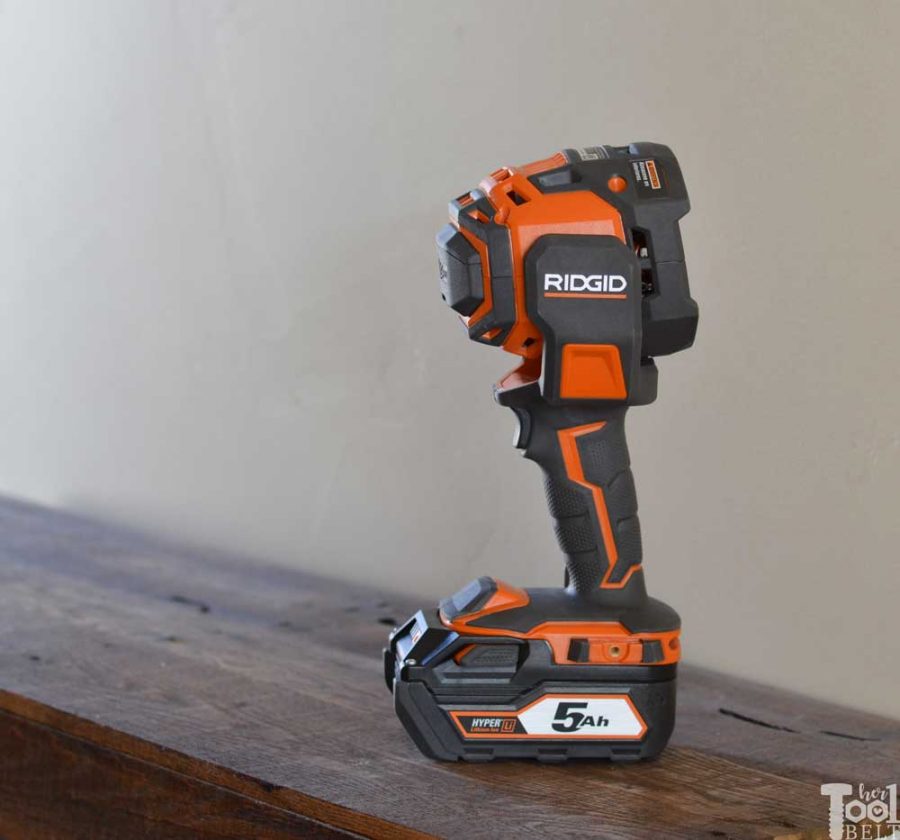 The light cannon also comes with a cord to plug it into your 12v car adapter, if you don't want to use the battery.
Putting the Light Cannon to use
I have a very dark food storage room in the basement. The light for the room turns on with a pull-chain. The pull-chain recently broke leaving it really hard to see without a flashlight.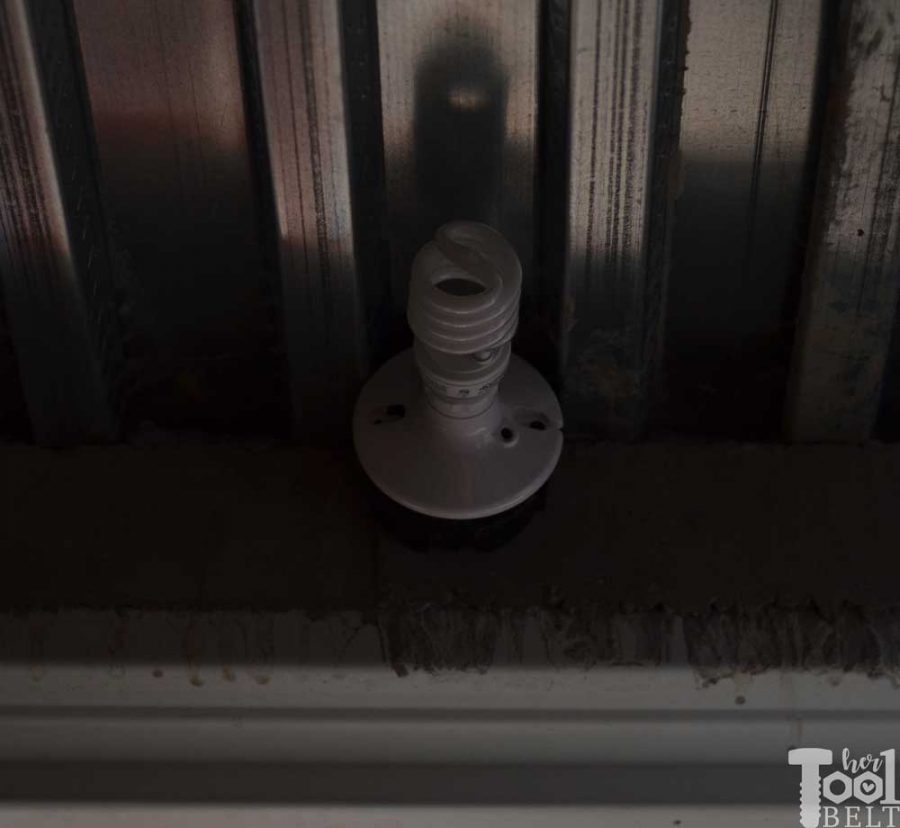 I almost had to have one of the wild little helpers hold the flashlight for me while I changed the light fixture. Then I remembered the light cannon doesn't need a holder!
This picture really doesn't do the darkness justice. The RIDGID light cannon really lit up the room.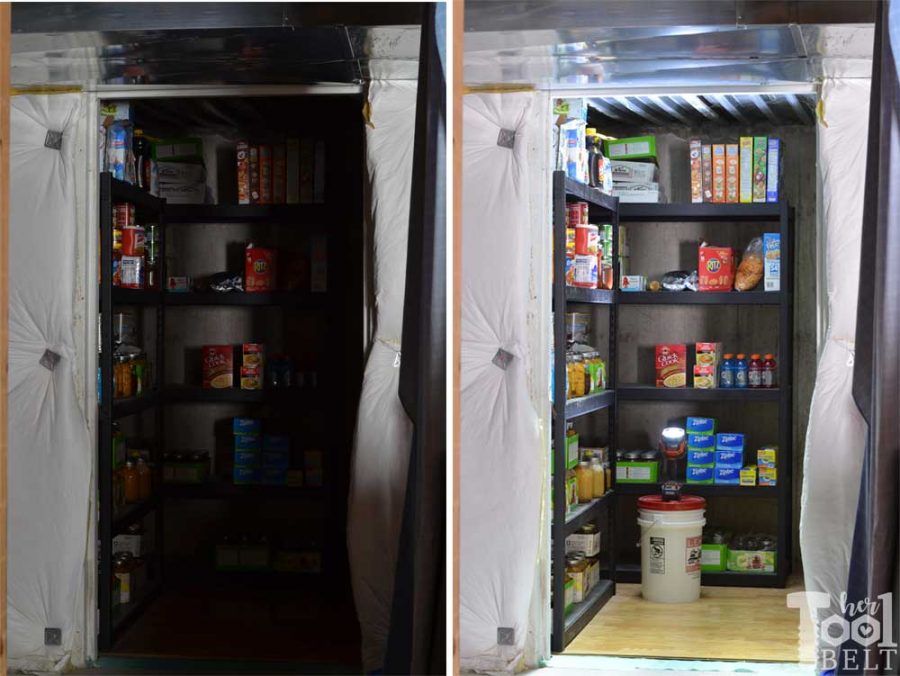 Which made it really easy to see while changing the fixture.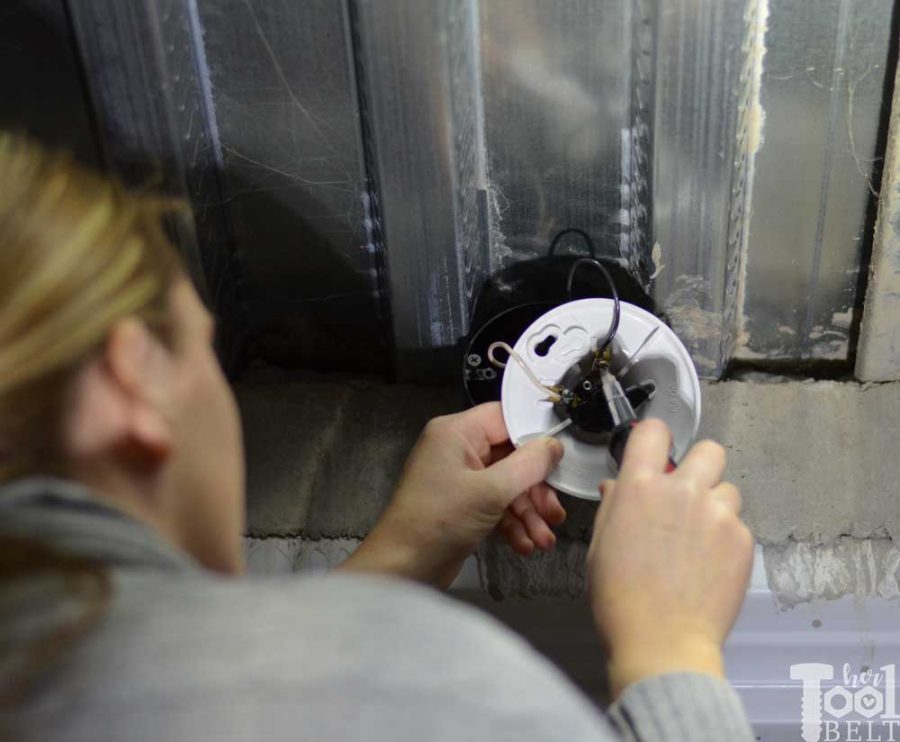 Yay for light.
Along with the light cannon review, I wanted to mention the RIDGID 5Ah (amp-hour) battery that I'm using. The RIDGID 18-Volt Hyper Lithium-Ion Battery 5.0Ahis a beast of a battery and helps keep you working longer between charges (compared to the 3-4Ah).
With the 5Ah battery, the light cannon produced light for 4 hours and 10 minutes on the full light intensity setting.  The 5Ah battery also has the convenient charge indicator on it to let you know how much battery life you have left.  However the 5Ah battery takes quite a while to fully charge, mine took about 2 hours and 15 minutes.
The Verdict
I know a lot of flashlights have specific purposes, but this one is my new go to.  Having the ability to set it down anywhere and point the head where I want, is so convenient! I love how bright it is, and that you can adjust the light intensity. All around it's a great design and works perfectly.
"I acknowledge that The Home Depot is partnering with me to participate in the Tool Review Program. As a part of the Program, I am receiving compensation in the form of products and services, for the purpose of promoting The Home Depot. All expressed opinions and experiences are my own words. My post complies with the Word Of Mouth Marketing Association (WOMMA) Ethics Code and applicable Federal Trade Commission guidelines."