Are you tired of seeing your A/C unit in your beautiful garden or patio? Want to hide that 'less than attractive' pool equipment? Cover up that unsightly house equipment with an outdoor wood louver AC unit screen. The screen is robust, but it can be lifted out of the way if work is required on the unit.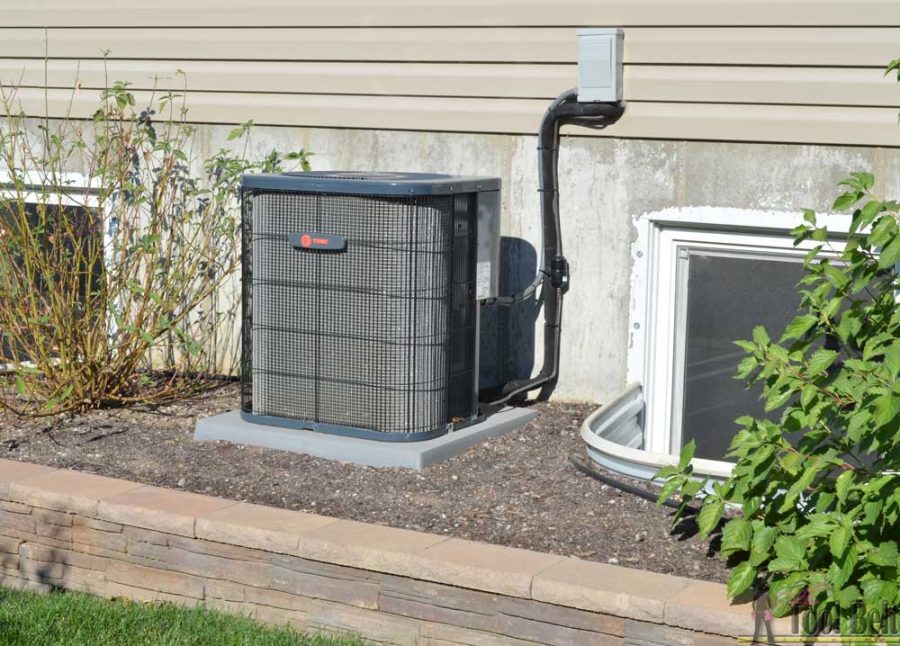 Wood louvered screen with decorative trellis.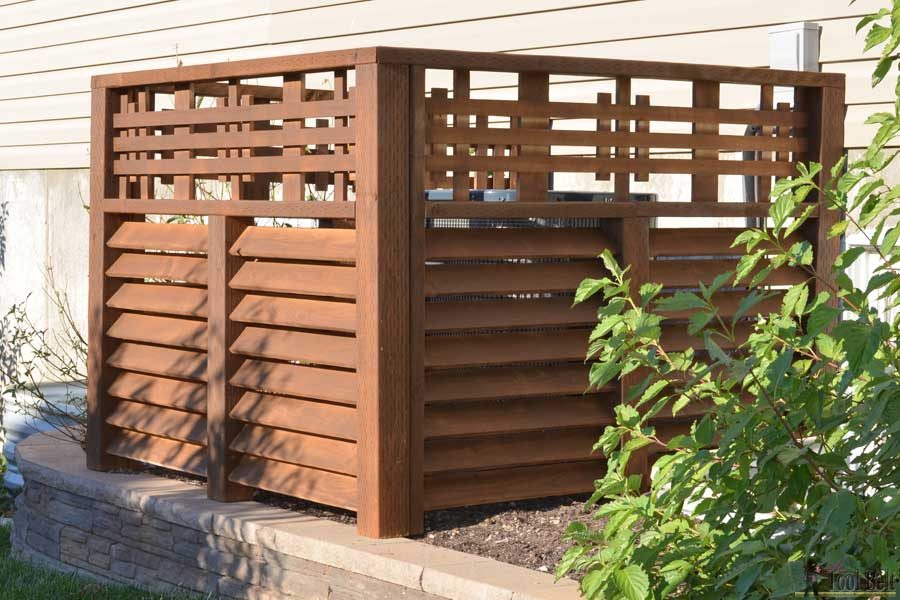 The cedar slats are angled to give a louvered look and allow for essential air flow to the A/C unit.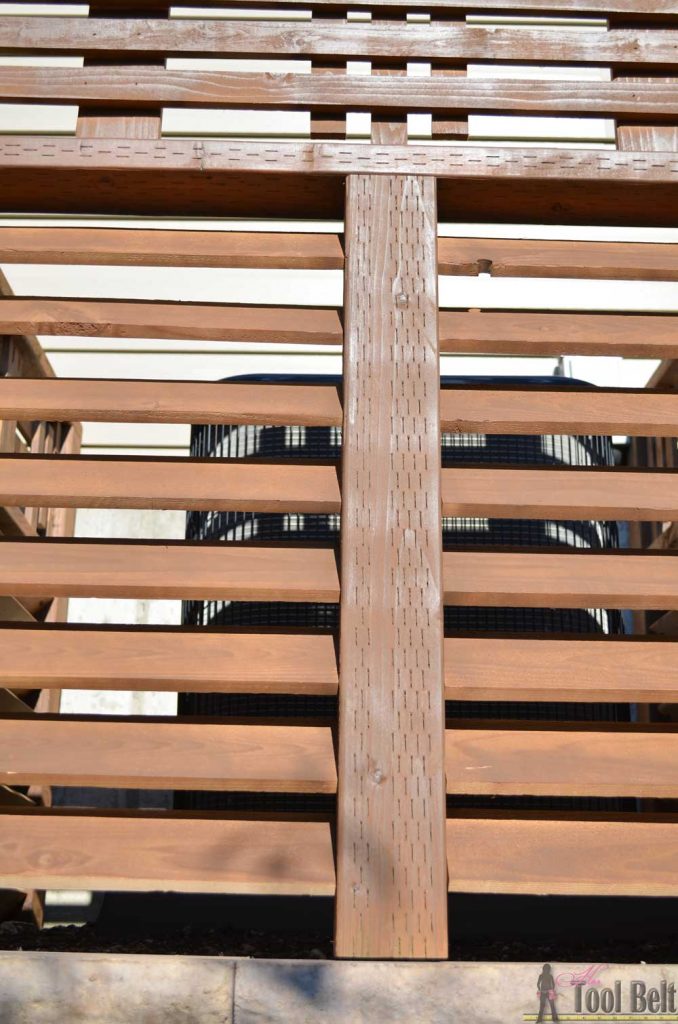 You'll need to evaluate the size of screen needed for your equipment and area. The plans allow for about 1 foot clearance around my unit. Adjust the plans for your area A/C unit requirements. The more clearance the better for air flow to the air conditioning condenser.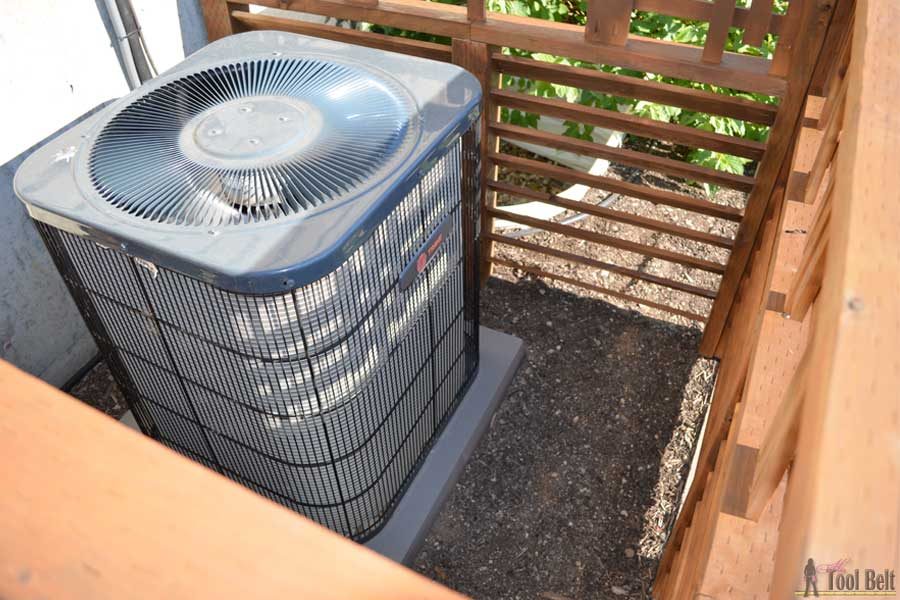 I've teamed up again with Buildsomething.com to bring you the free plans including the supply list, cut list and step by step instructions.  Buildsomething is Kreg's new DIY project plan site with hundreds of free plans.  BuildSomething is a great community resource for woodworkers and DIY'ers, that may not have a site of their own, to share the plans they've created online.  Shared plans don't have to be computer generated, even hand sketches will work. (click on link or sketch to be directed to the plans)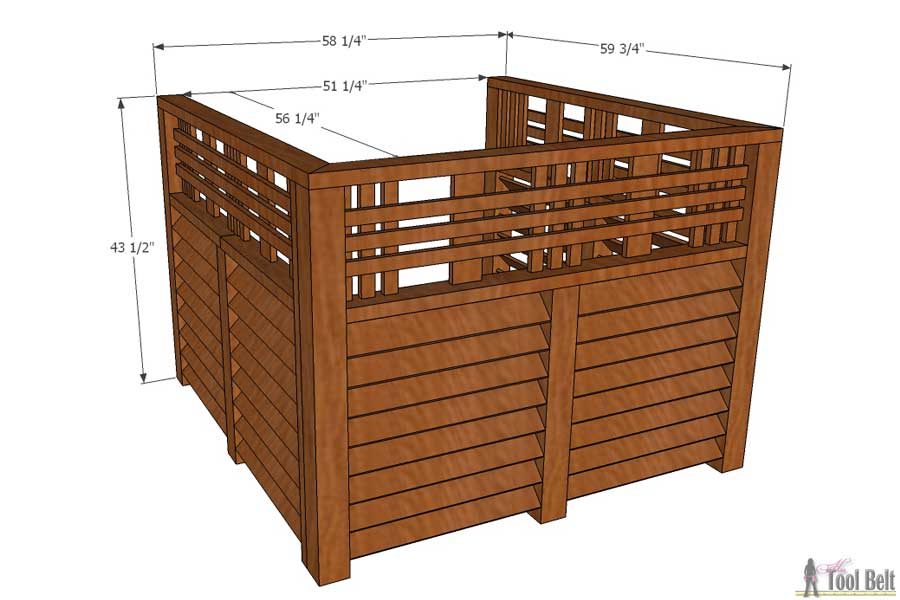 A few notes about the build:
I decided to use pressure treated lumber for the frame, hoping it will last longer being outside. I used 1/2″ thick cedar pickets for the louver slats, since cedar is more durable outside.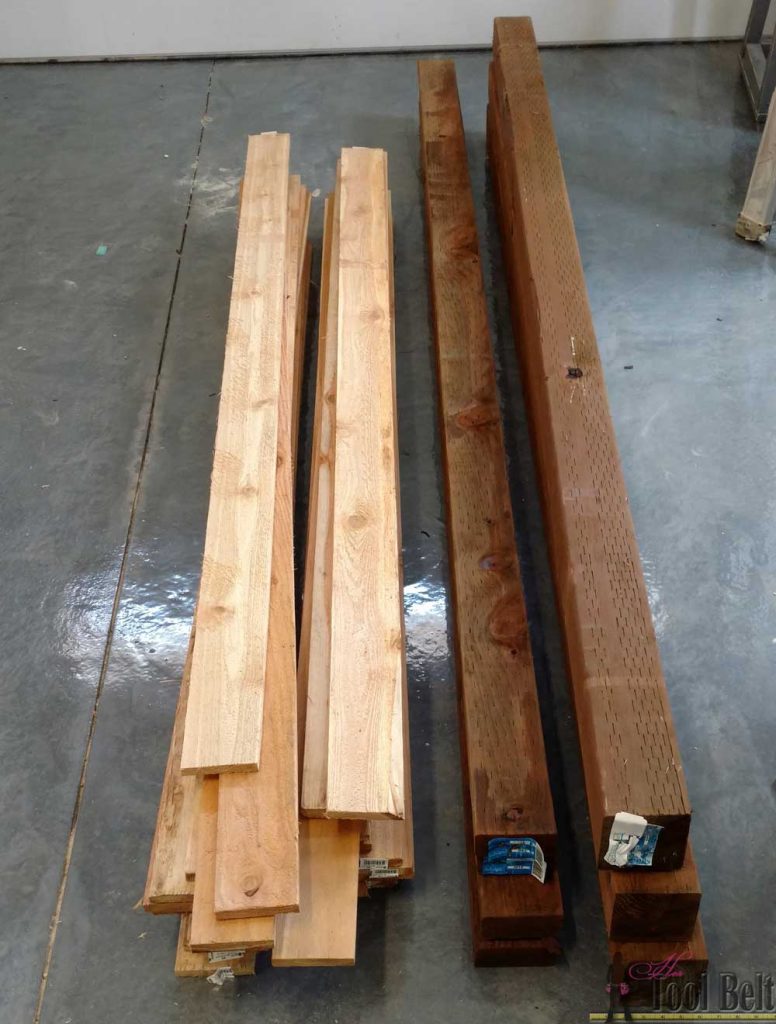 If you want the cedar louver slats smooth, it's best to sand them before assembly.  The pressure treated lumber doesn't need sanding.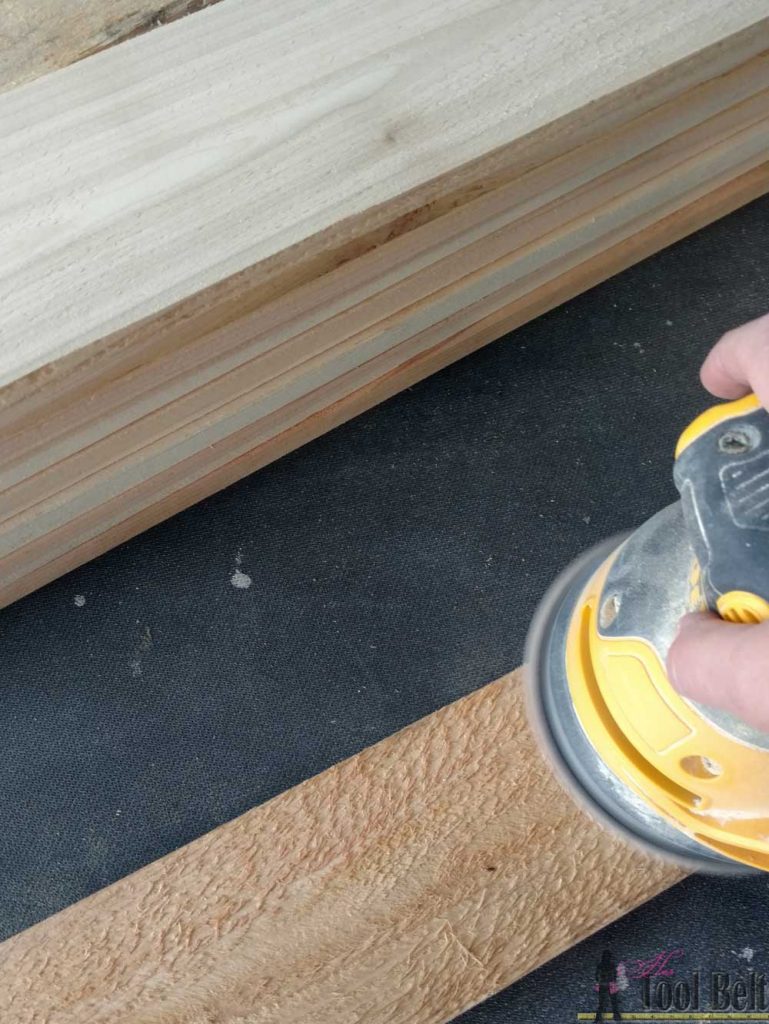 I found it easiest to assemble the louver part of the screen upside down, and work from the 'bottom up'. Otherwise there isn't a lot of room for the drill to put in the pocket hole screws 🙂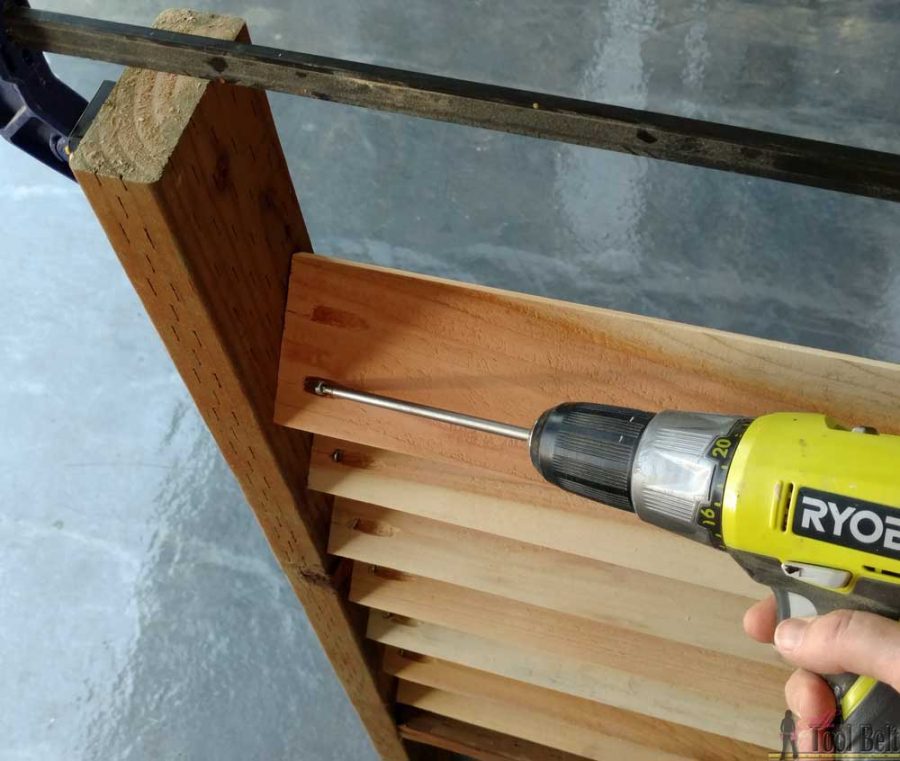 The wood louver AC unit screen plans are designed to be built in 3 panels. Once the 3 panels are assembled and finished, then assemble them together around the equipment. This is the front panel assembled but unfinished.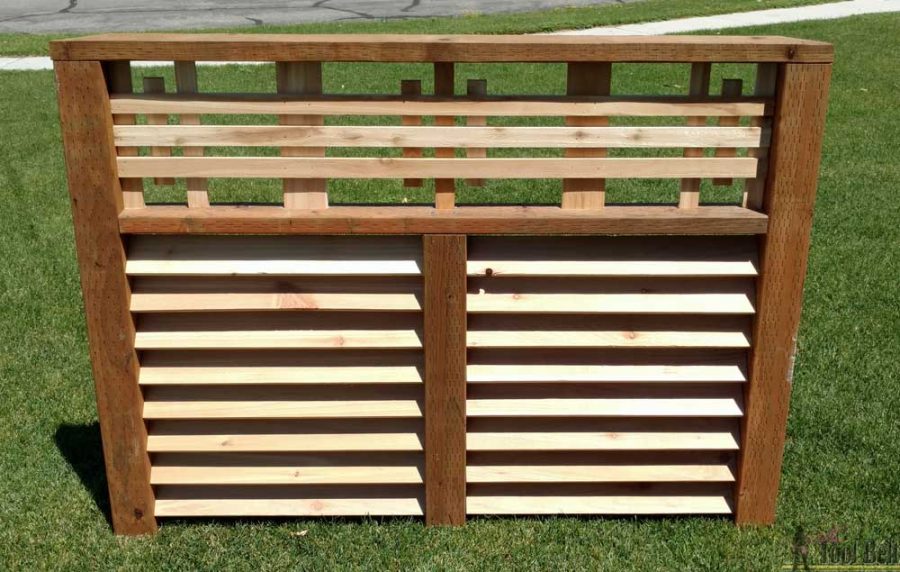 To help the wood be more durable outside I used waterproofing stain (Thompson's Water Seal in traditional brown).  I've had this stain for a while, I'm not sure it's still available, but a similar product is available.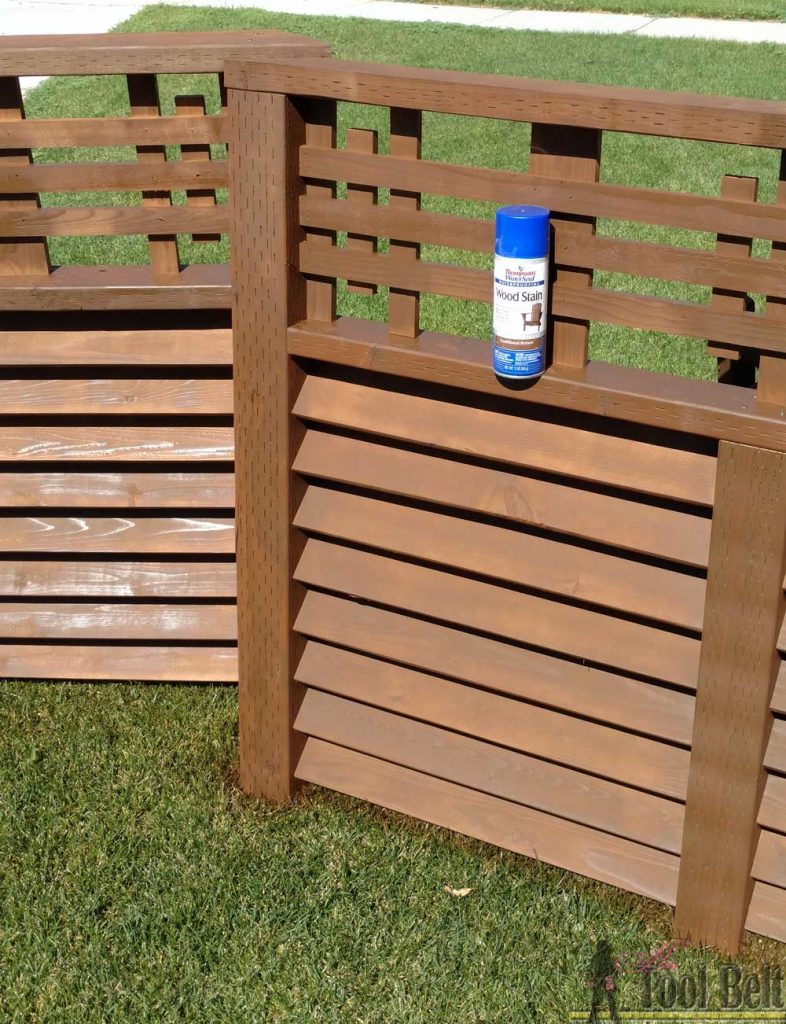 Happy Building! Thanks for pinning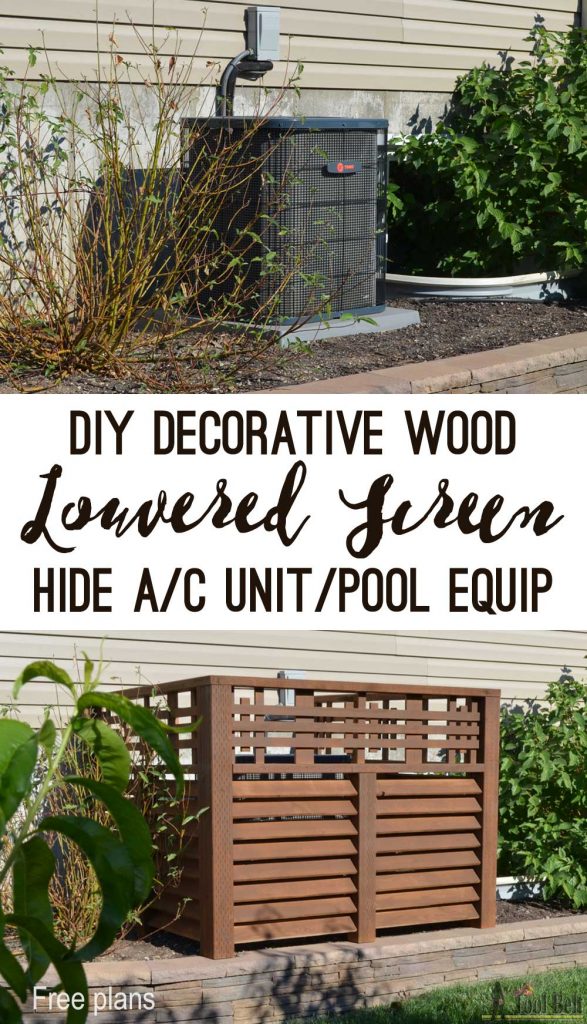 This building plan was sponsored by Buildsomething.com, all opinions and ideas are 100% my own.