This post is sponsored by The Home Depot. I have been compensated for my time and provided with product. All ideas and opinions are my own. This post contains some affiliate links for your convenience. Click here to read my full disclosure policy.
Buying a home is an exciting time in life. Finally a place to call your own, make your own and create wonderful memories in!  However there is a bit of inherent work involved in homeownership.  Whether it is hanging pictures or fixing the little things here and there, having some essential tools handy will make life easier. I've compiled my Top 9 Must Have Tools for Homeowners. I'd love to hear what your must have tools are! (leave me a comment at the bottom)
Top 9 Must Have Tools for Homeowners
Door knobs jiggle loose, locks need to be changed and toy batteries are always out of juice. At my home I am often reaching for a screwdriver for this and that. A good set of screwdrivers are a must have tool for homeowners. I really like this Husky 6 piece set.  The tip is magnetic and diamond coated, so it will hold the screw onto the tip and it really grips screws too. Having a variety of screwdriver sizes is nice too, small for electronics and toys, medium and large for regular and large screws.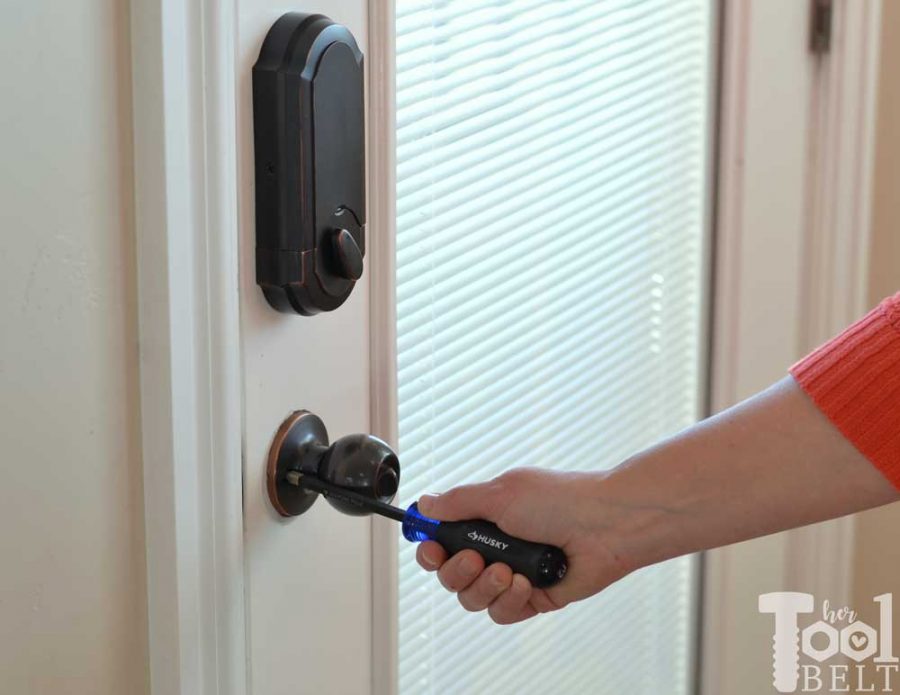 A flashlight or two is definitely a must have tool for homeowners. It's nice to have a big and bright flashlight for when the power goes out, or you have something to check in the dark. You want a flashlight that is bright, rugged and can last through natural disasters if needed. I really like this Husky, it's designed to be unbreakable. It is super bright in the dark and I saw a demo on it where the flashlight was frozen in the bottom of a 5 gallon bucket of solid ice…and still glowing.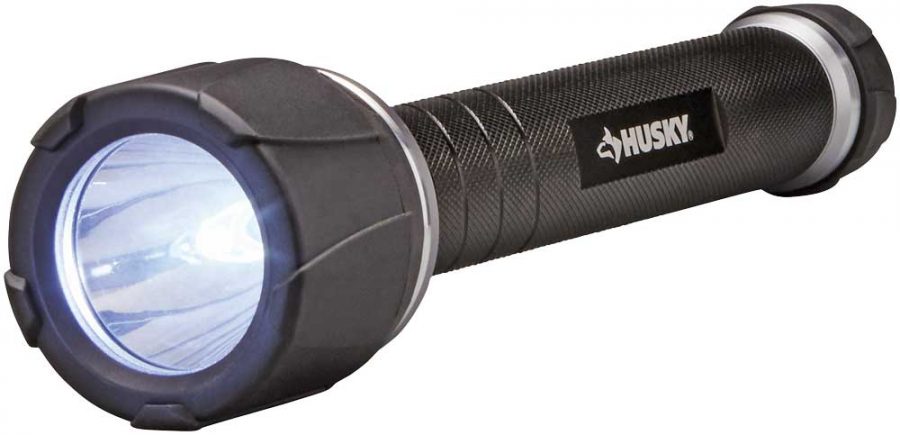 In some cases where a big and bright flashlight will flood the situation, it is really nice to have a small and convenient penlight. Penlights have a rubber tip so you can hold it in your mouth while you work.
It has a nice natural light and a super durable case for the inevitable abuse!  As much as we'd like for everything to 'just work' at our house, we find ourselves troubleshooting and maintaining equipment occasionally. The things we have to checkout or fix, never seem to be in a well lit and convenient location. 🙂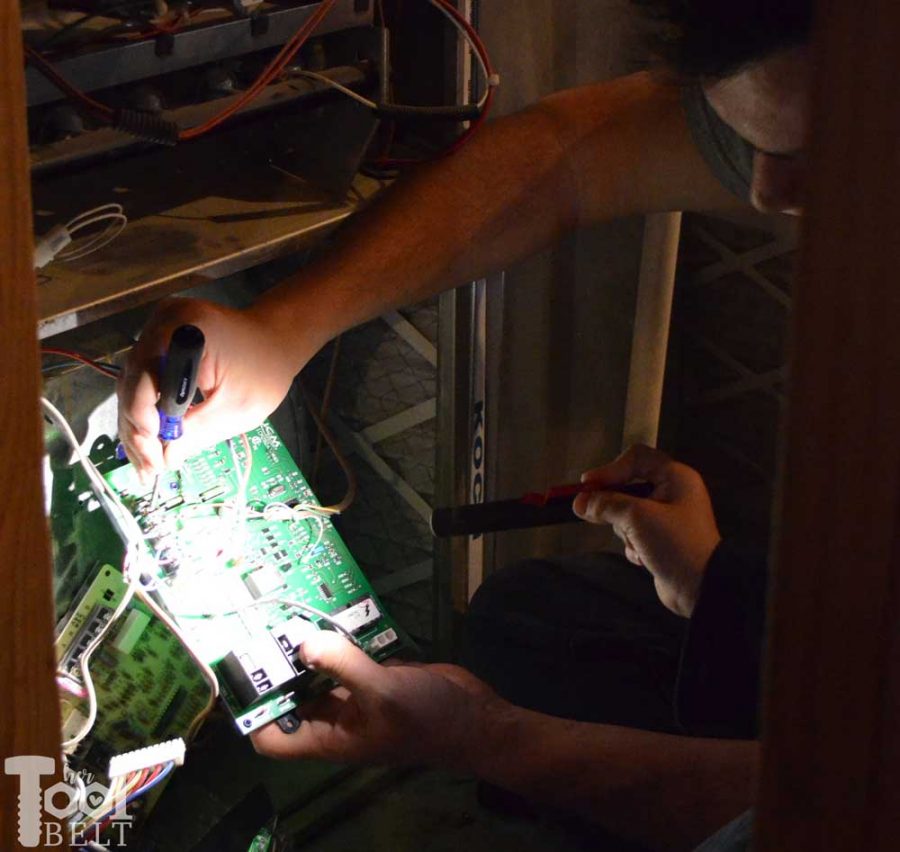 If you've ever used the bottom of a hard soled shoe or handle of a screwdriver to hammer a nail into the wall, then it is time to get a hammer. Your stuff will thank me later. (BTW the painters tape is how I like to mark studs.)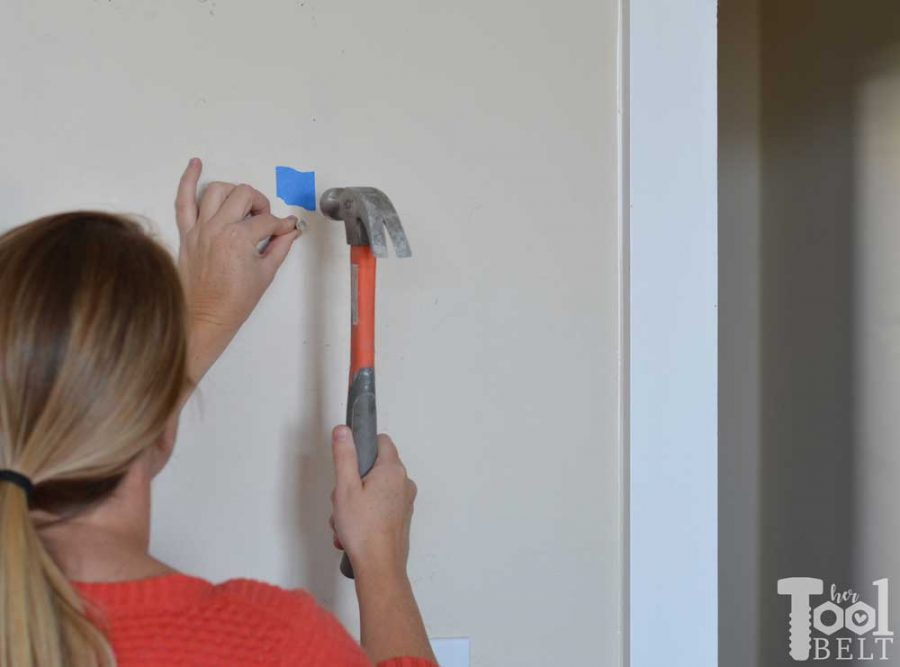 As a homeowner, you're bound to come across something that needs to be snugged just a bid more than your fingers can provide, a pair of pliers will generally do the job.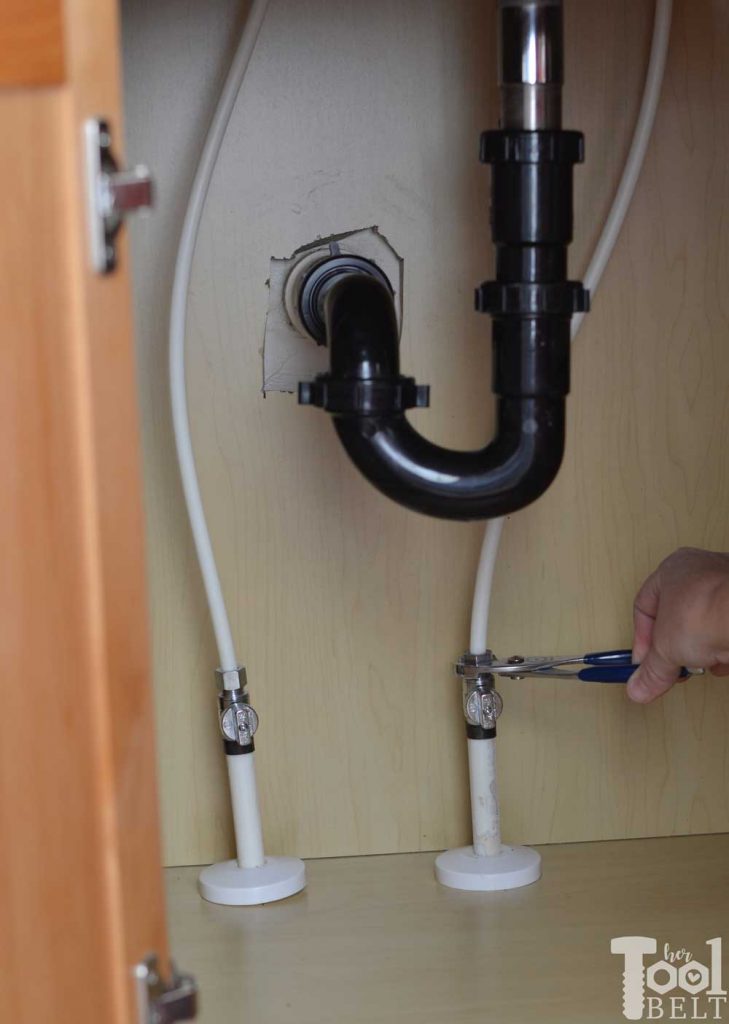 When I was in college and my friends and roommates started to get married, I was that friend who gave the very thoughtful and romantic gift of a tool set. 🙂 I know it probably wasn't their favorite gift, but I thought it would be handy and useful. Their husbands thanked me later and told me how much they used it…so mission accomplished!
When a simple nail won't cut it and you need a drywall anchor or screw to hold something heavy, grab a drill. Although they are handy for so many things, they make installing drywall anchors or screws in a stud, a breeze!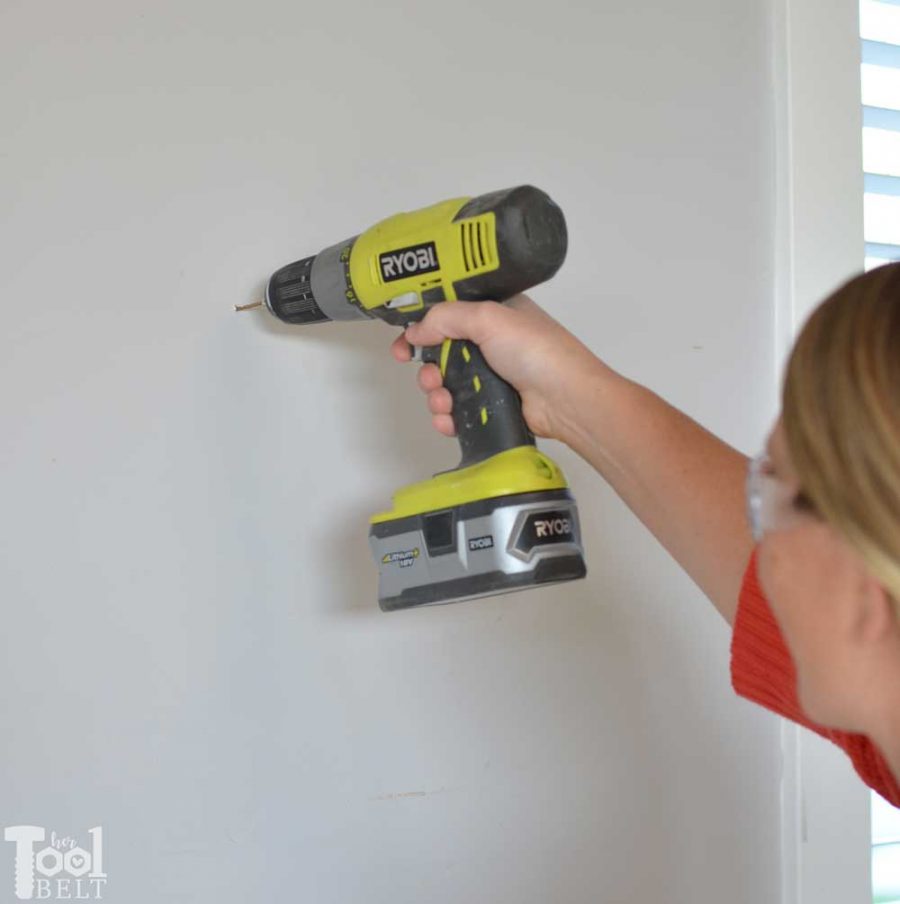 When planning out projects for a space, where to hang pictures, or measuring if that console table will fit just right, a measuring tape is a must have tool! I save myself a lot of headaches when I get out my measuring tape and double check if the measurements are right.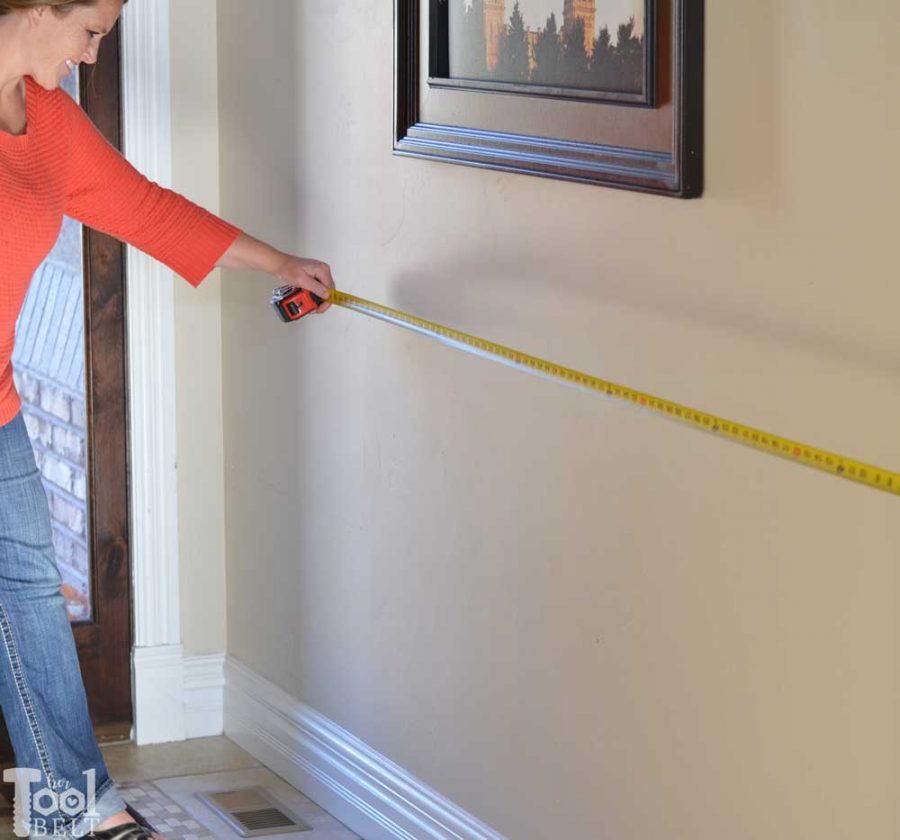 Anytime I hang items on the wall, like pictures, coat racks or decor, I use a stud finder to check and see if a stud is close by. Securing the hanging item to a screw or nail that is in a stud is your best and strongest method. Stud finders are simple to use, they usually have a button or two that are pressed down as you slide it along the wall. The stud finder will indicate when it comes across a stud.  I like to mark the studs with painters tape, so I can easily peel it off after I'm done.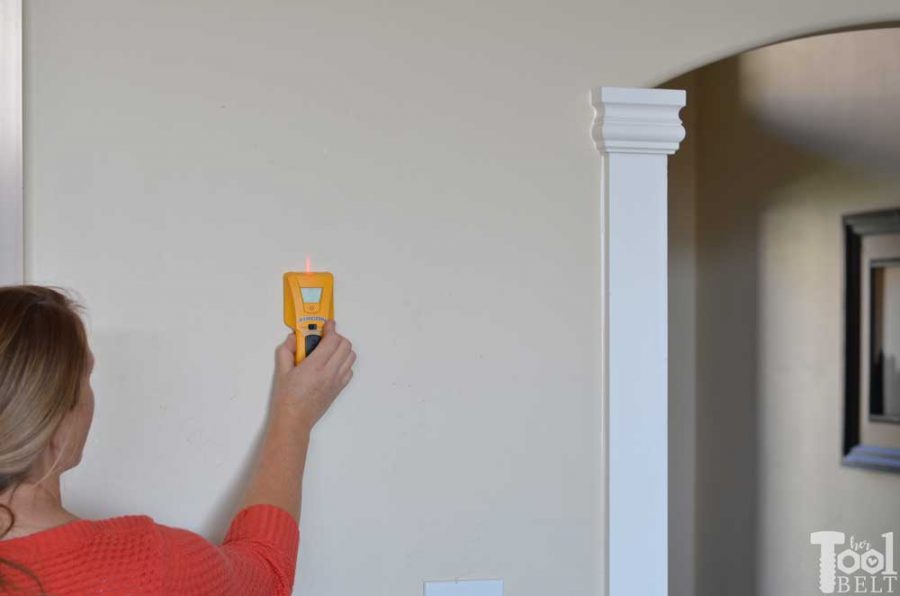 A level is an essential tool for getting those frames hanging just right! A bubble level is super simple to use, adjust the item left or right until the bubble is centered between the line indicators.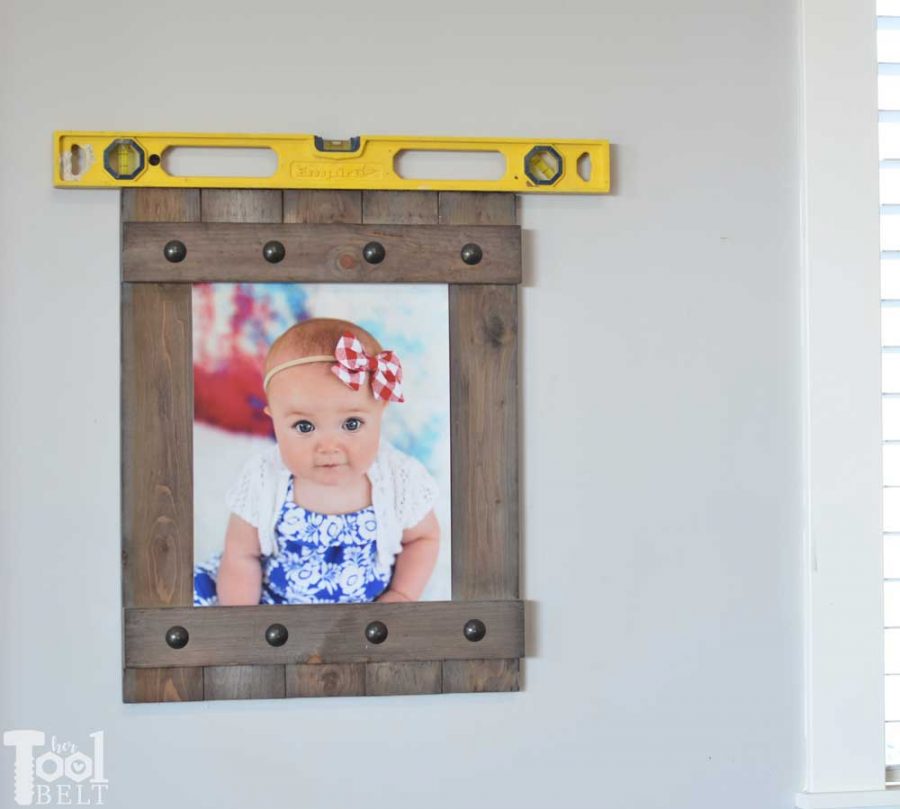 Grab the free plans to make this frame here.
If your home has a yard with trees, then a must have tool is a reciprocating saw with pruning blades. Just pop a Diablo carbide pruning blade into a reciprocating saw and you are ready to easily cut off and cut down to size any branches that need to go. My parents have a whole bunch of trees that need pruning every year and they told me about these pruning blades, so I tried them and I love them too.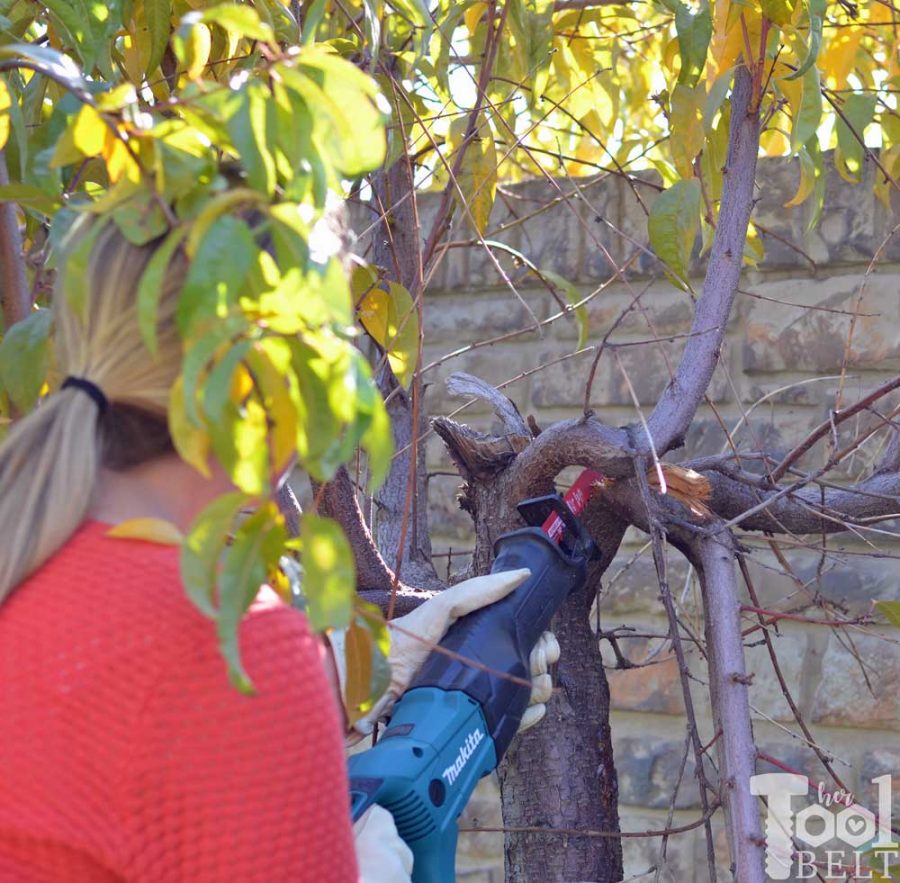 It makes the tree clean up work easy and leaves a nice clean cut. These pruning blades come in 9″ and 12″, so you can pick the size depending on what you're working on. It makes pruning so much easier than if you are trying to use loppers or a hand saw.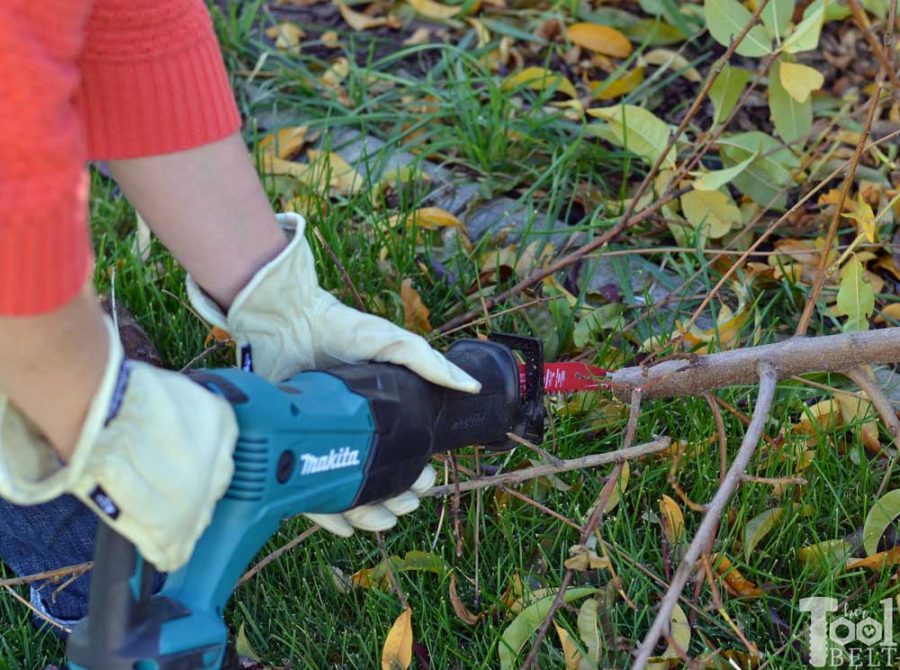 Having a cordless reciprocating saw is super handy, then you don't have to drag a cord around the yard. Also save your hands and pick up a nice pair of leather gloves!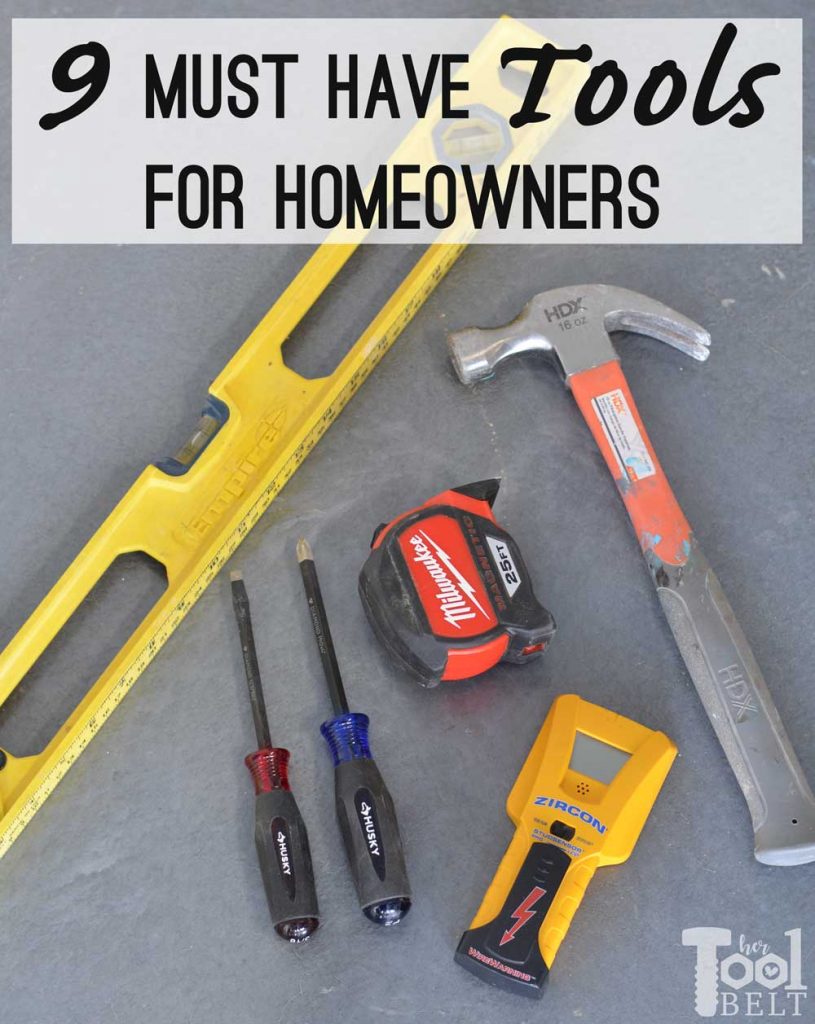 I'm sure my list can go on and on, but I want to hear from you. What is your must have tool and why?
"I acknowledge that The Home Depot is partnering with me to participate in the Tool Review Program. As a part of the Program, I am receiving compensation in the form of products and services, for the purpose of promoting The Home Depot. All expressed opinions and experiences are my own words. My post complies with the Word Of Mouth Marketing Association (WOMMA) Ethics Code and applicable Federal Trade Commission guidelines."