Hi and welcome to the DIY'ers 2016 Holiday Tablescape Tour, thanks for stopping by!
A DIY'ers tour wouldn't be complete without a few DIY home decor projects for a holiday table. I just built a 48″ round table for my kitchen and I couldn't wait to deck it out for Christmas breakfast.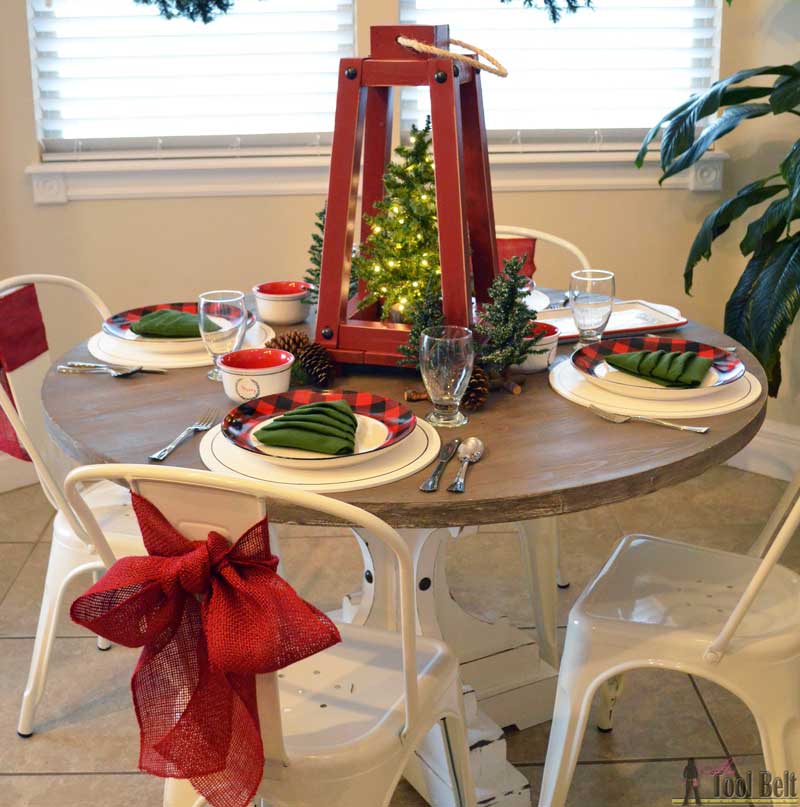 One of my favorite features of the table is the super chunky pedestal base.  The whole table was built with simple lumber from Home Depot.
We are usually very casual around here, our nice plates are the Corelle plates with the blue flowers from the 80's!  I decided it was high time to get some holiday tableware.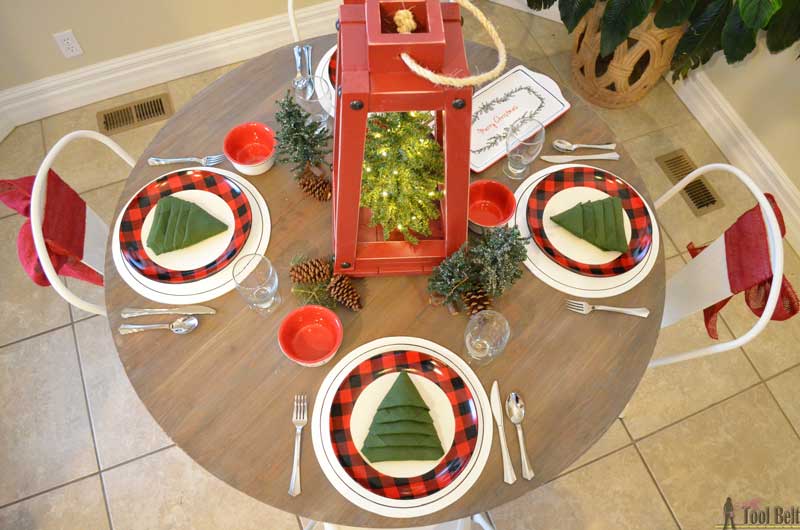 I found these cute red and black buffalo check plates at Hobby Lobby. Since they are a little lumberjack-ish I decided to make a little pine tree forest!  The green napkins are folded in a pine tree napkin shape.  The buffalo check plates needed a charger against the brown table, so I cut 13″ chargers from scrap 3/16″ plywood. I painted the chargers white and added a black pinstripe to match with the coordinating holiday tableware.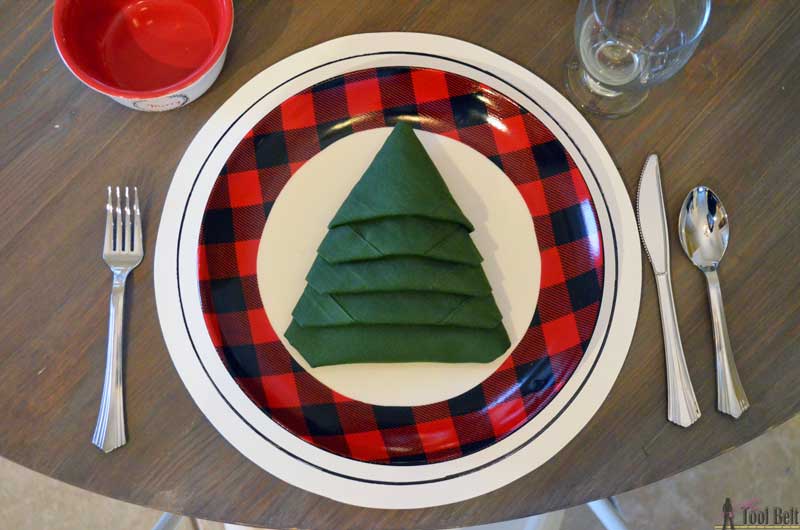 I couldn't pass up the festive bowls,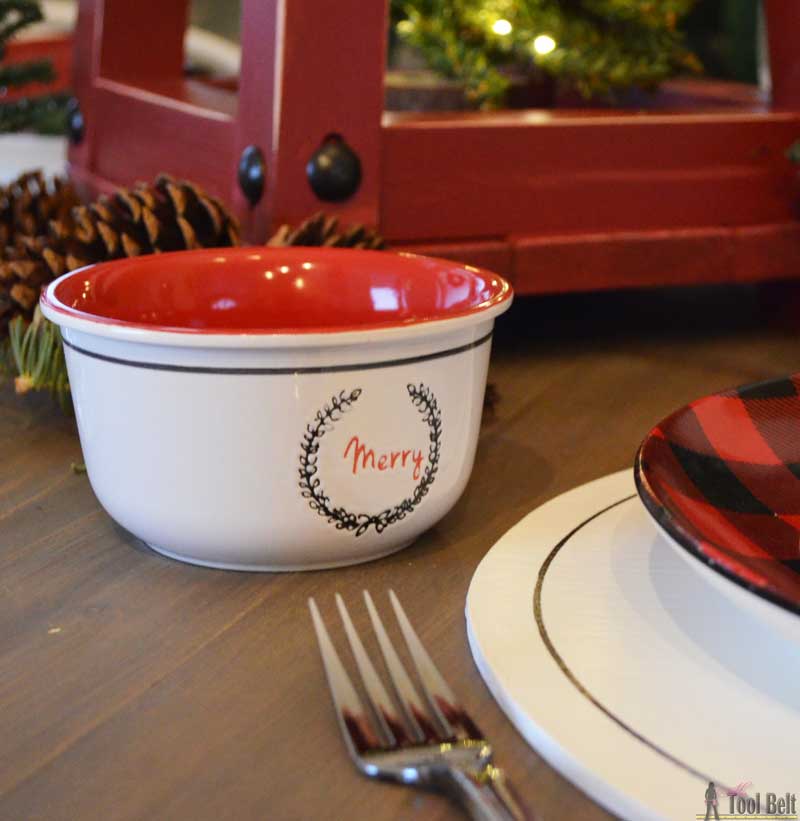 and serving platter. On Christmas morning it will be filled with yummy cinnamon rolls.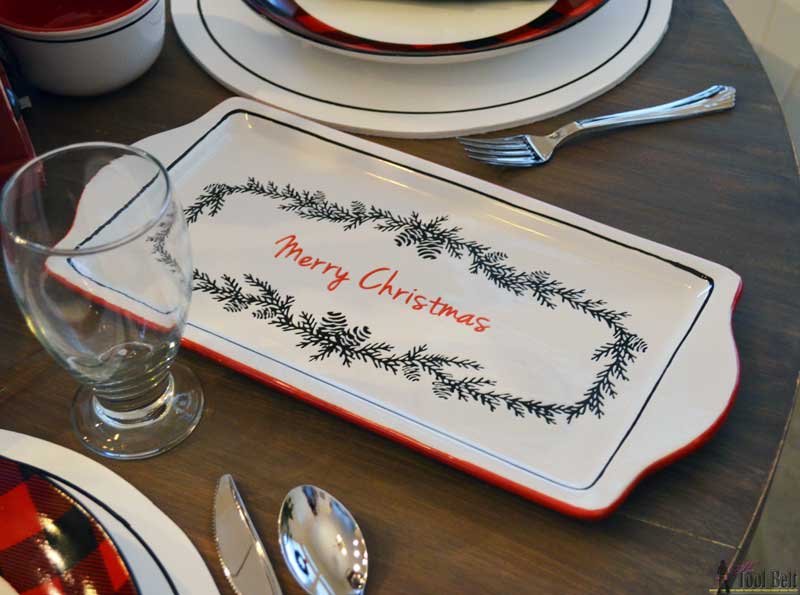 My Christmas table centerpiece starts with this fun DIY rustic lantern, you can check out the tutorial here (this is the small lantern). To keep with the pine tree theme, I added a 1 foot tall miniature Christmas tree in the center, lit with battery LED lights. A few miniature trees and pine cones adorn the lantern.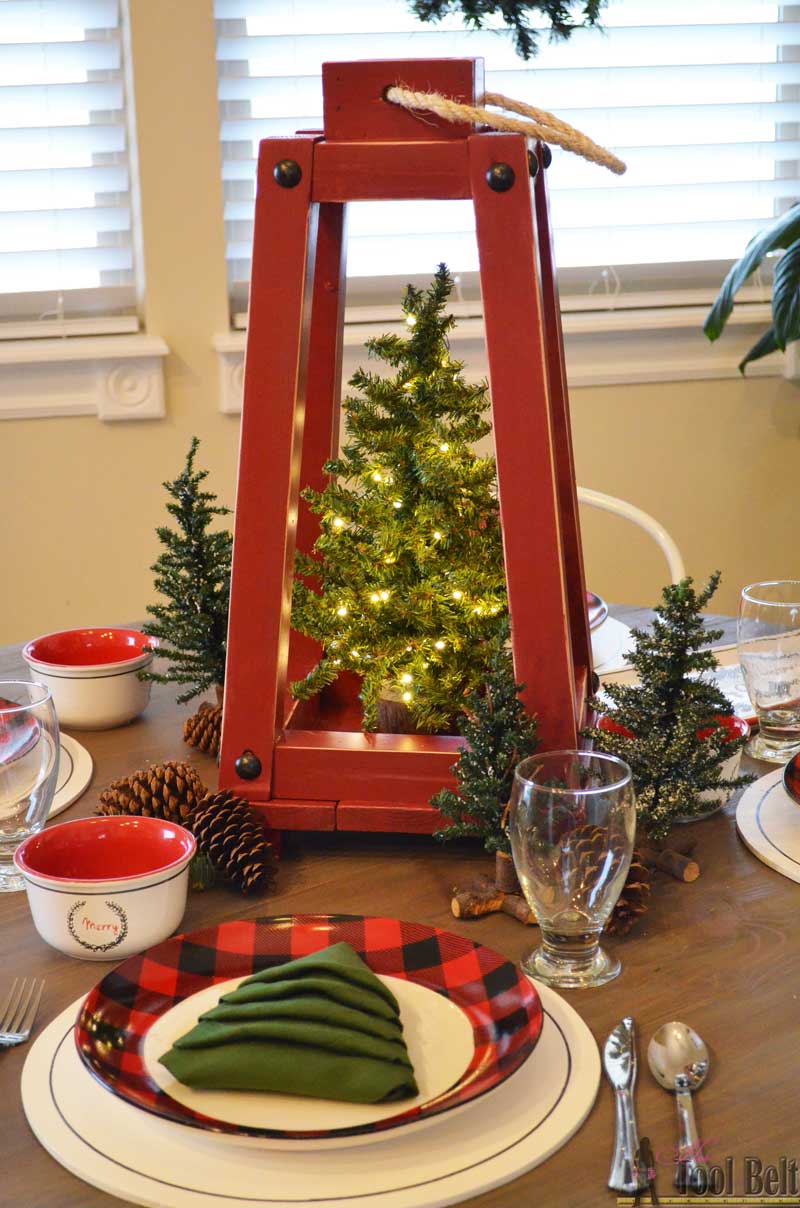 I also tried the lantern filled with a wood stump and candles.  Help me decide, which look is cuter?  Tree or candles?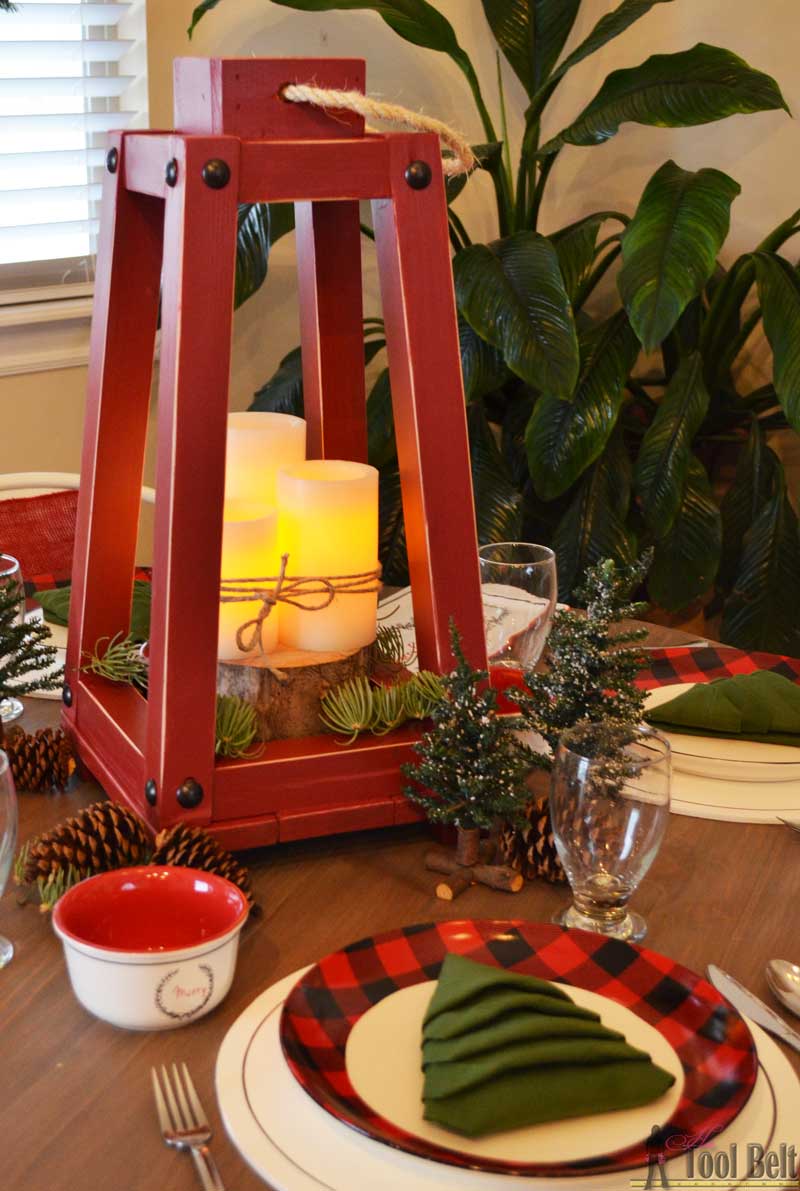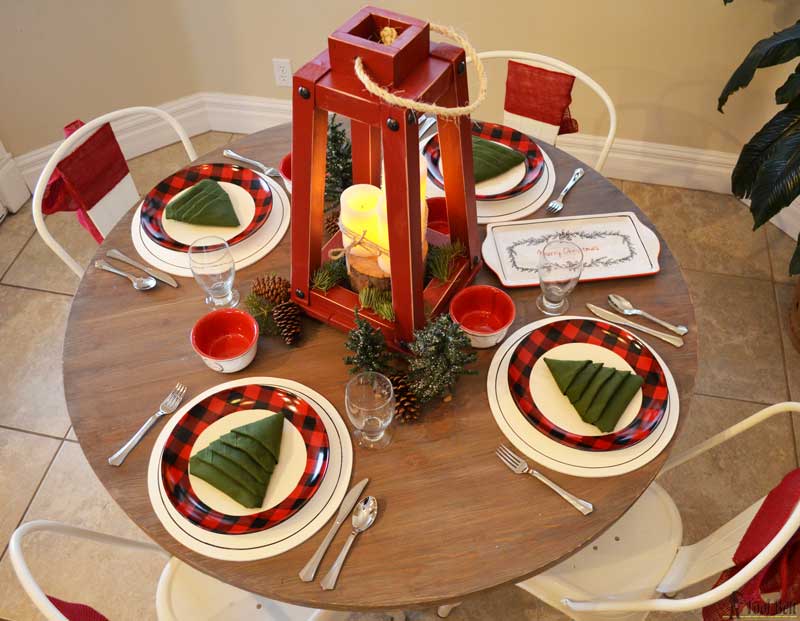 Do you like to decorate your table for the holidays? You'll want to check out the rest of the Holiday Tablescape Tour for more ideas!
The first stop on this tour is at Jessica's Decor Adventures, make sure to swing by and check out her cute tablescape.
Head on over to Jillians's at I Am a Homemaker, you'll love her tablescape!
Decor Adventures
Her Toolbelt
I Am a Homemaker
Pretty Handy Girl
Remodelando la Casa
Sawdust 2 Stitches
Stacy Risenmay
That's My Letter
Enjoy the rest of the tour!