For Christmas this year, my super organized sister wanted to get a toy organization system for Grandma's toy and game closet.  My sister has been using the TROFAST storage system at Ikea in her play room and loves it.  I thought we can get better use of space if we make it a built in (and less places to shove and stuff things 🙂  So we purchased the bins from Ikea, they are pretty cheap.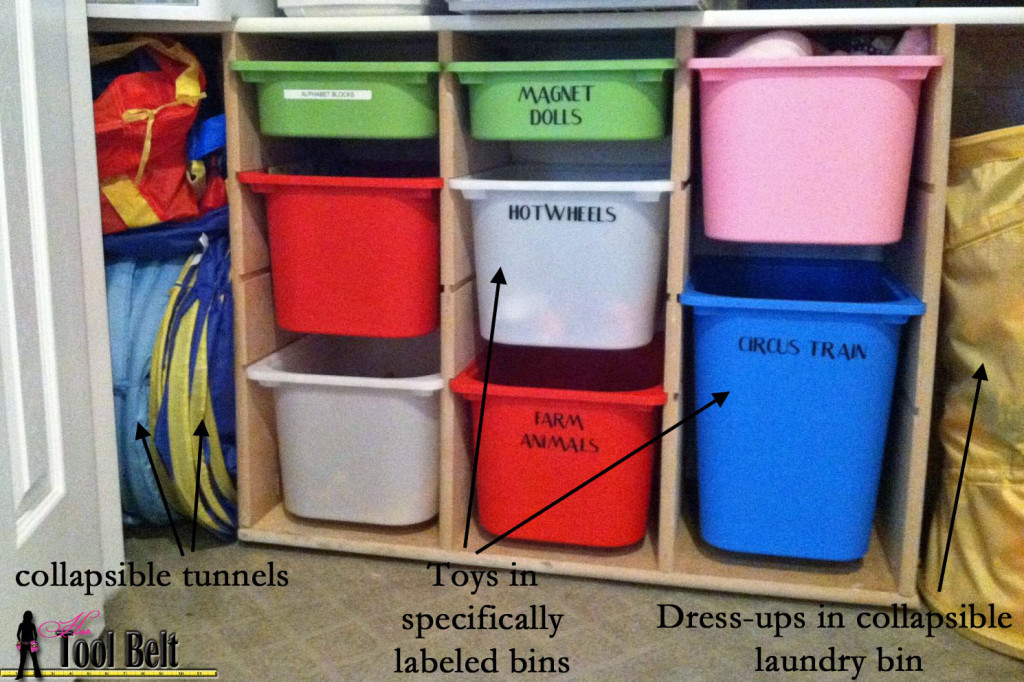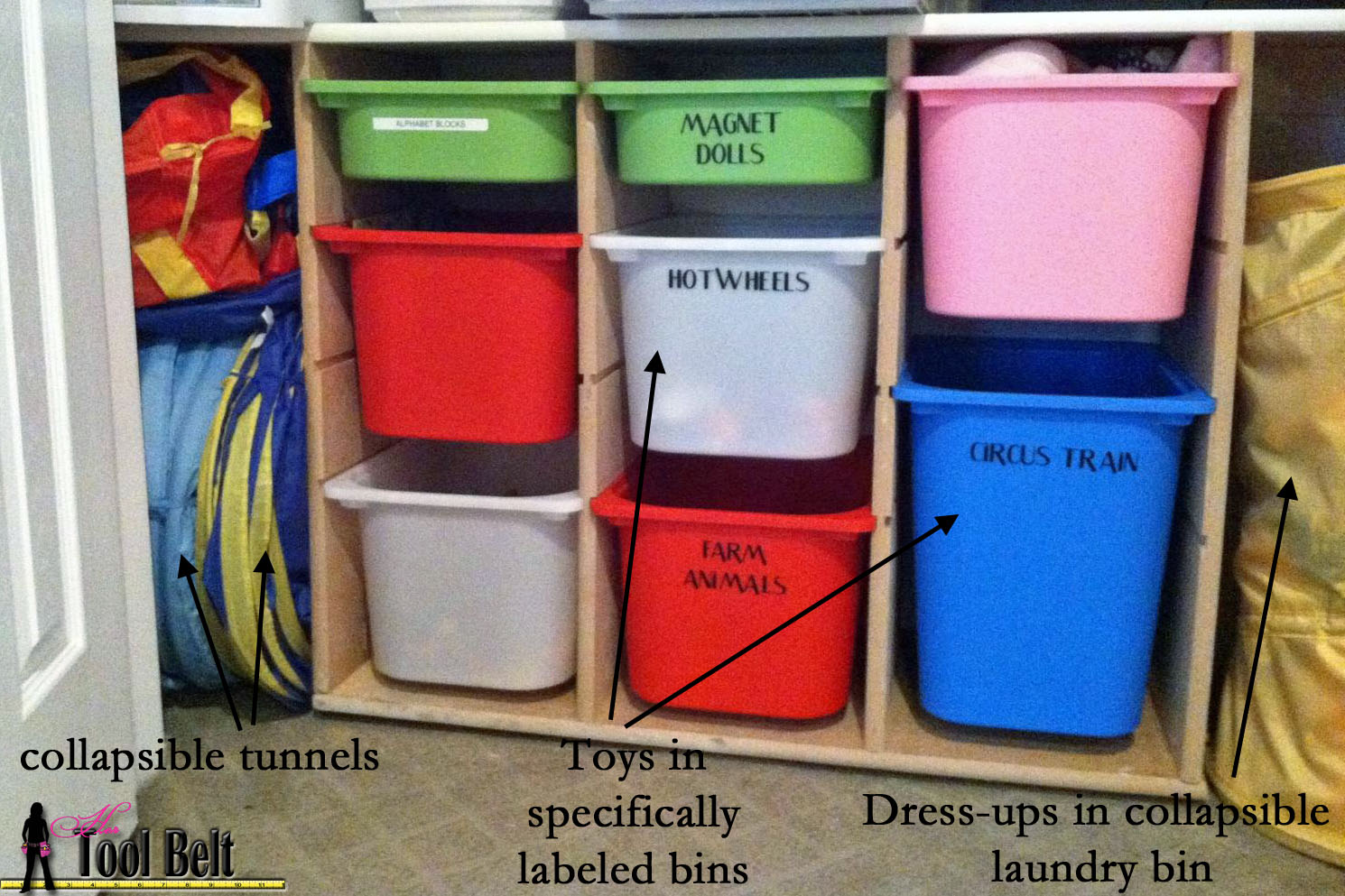 The small bins are $3 each, medium bins are $4 each and Large bins are $5 each.  For the frame of the organization system, I used 15 1/4″ particle board shelf from Home Depot and cut dado's for the bins to slide and assembled them with pocket holes and screws.  We added vinyl to the bins, and plan on adding vinyl pictures so the little kids will know which toys go in which bins.  The frame will get a paint job once it warms up.  If this doesn't cure big messes in Grandma's toy closet, I don't know what will 🙂
This closet had an open space from the floor to bottom shelf of 29 1/4″.  So the following dimensions are tailored to fit, however you can make adjustments according to your space.
Materials Needed:
152″ of 15 1/4″ x 3/4″ particle board shelving (Home Depot or Lowe's)
2 Lg bins (L – 16 1/2″, W – 11 3/4″, H – 14 1/4″ from IKEA)
5 Med bins (L – 16 1/2″, W – 11 3/4″, H – 9″ from IKEA)
2 Sm bins (L – 16 1/2″, W – 11 3/4″, H – 4″ from IKEA)
16 Kreg 1 1/2″ pocket screws (self drilling)
Cut 4 pieces of shelving 28 1/2″ long (slats) and one piece that is 37″ long (base).
If you have a dado saw on your table saw, set it up for a hair over 1/2″ thick and 1/4″ high cut.  If you don't have a dado, you can make multiple passes on your table saw at 1/4″ high, or cut the grooves with a router.
On the outside slats, you'll only make one set of dado's (facing in), on the two inner slats cut the dados on both sides.
Measure and mark from the bottom of each slat 9 3/4″, 15″, 20 3/4″, and 26″.  Make the dado cuts at these measurements on each slat.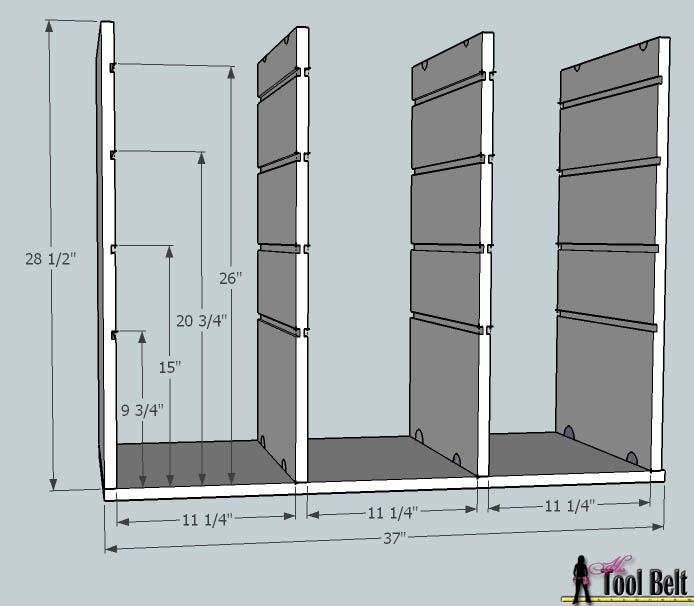 Use a pocket hole jig (kreg) and drill 2 pocket holes on each end of the slat.
To assemble, use self drilling screws and line up first outside slat and screw into the base.  Use a level, make sure the first slat is straight up and down and screw into the bottom shelf in the closet.  (Another option is to make this a free standing system by adding a top board 37″ long).  Measure over 11 1/4″ and a hair, and install the second slat (screw into base, level, and screw into shelf or top).  Repeat for the other two slats.  Make sure the bins slide freely, adjust as necessary.  And that's it, so easy.
What are your favorite ways to organize toy clutter?