When the Ana White's Husky Farmhouse Table started circulating around pinterest my Sister thought it would be a perfect edition to her new Farm House styled home that she was building.  The store bought husky legs came with a sorta hefty price+shipping, so my sister asked a local wood turner if he had anything laying around.  And to her great fortune, he did!!!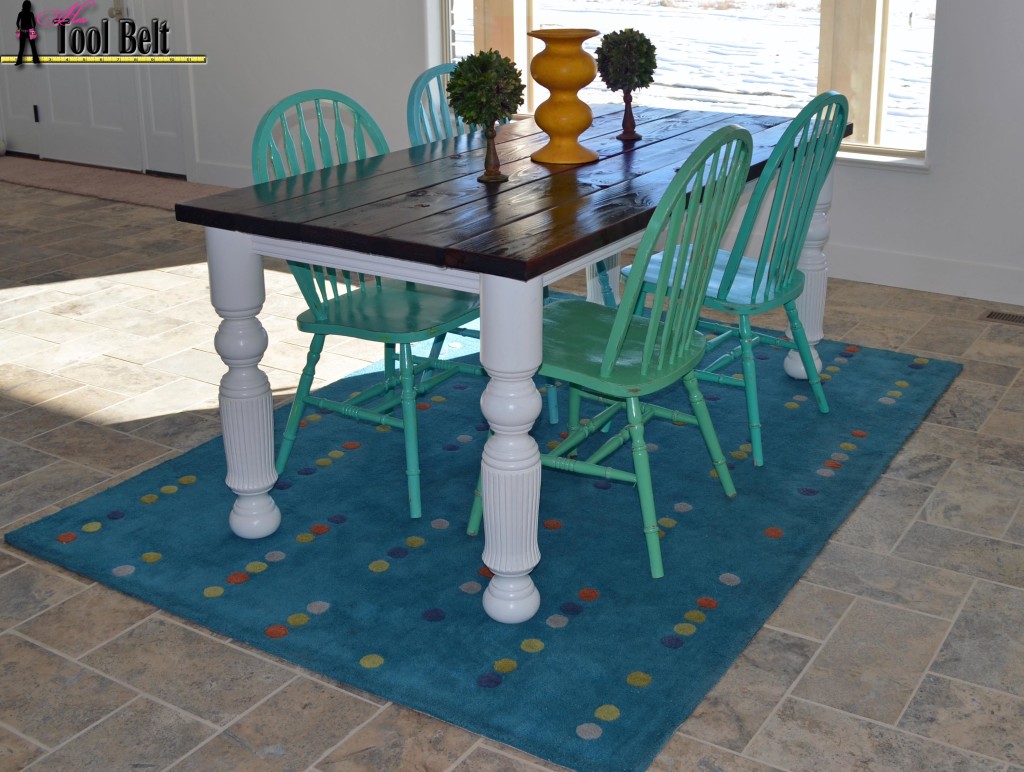 These beauties had been sitting around in his shop for so long the glue joints had slightly separated, he sold them to her for $20 a piece…what a steal of a deal!!!  I helped her build this farmhouse table from Ana's plans with a few modifications.
We used 5x 2″x8″x72″ pine boards instead of the 2″x6″ boards.  Skim cut the rough edges of the 2″x8″ boards with the table saw to hopefully get a flat surface to join the planks together.  Don't trim too much or you'll loose the grooves for the 'plank' look.  Use your kreg jig and glue and join your planks.  I thought it was necessary to add some supports to stiffen up the table top, so we cut 3 pieces of 2″x4″ about 25″ long and glued and screwed those boards into the underside of the table top.  Once dry, sand, sand, sand, ugghhh.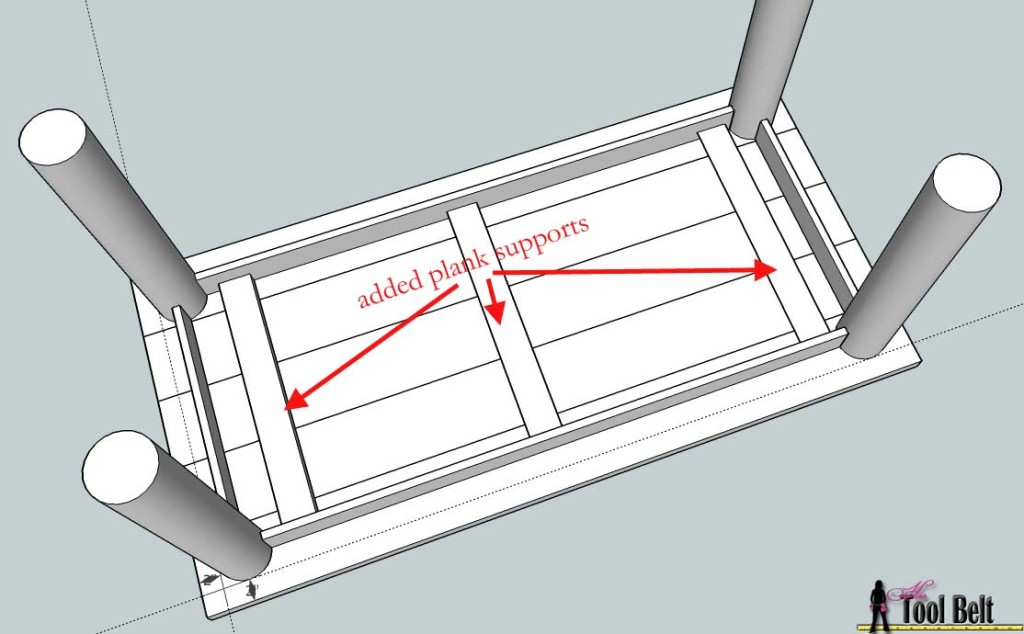 The finish on this table top is a 2-part mixture.  We originally applied Minwax polyshades Espresso gloss, it went on the pine with a redish color, kind of weird.  Then we applied Minwax polyshades classic black gloss without letting the espresso fully dry.  It gave us this beautiful rich color…love it!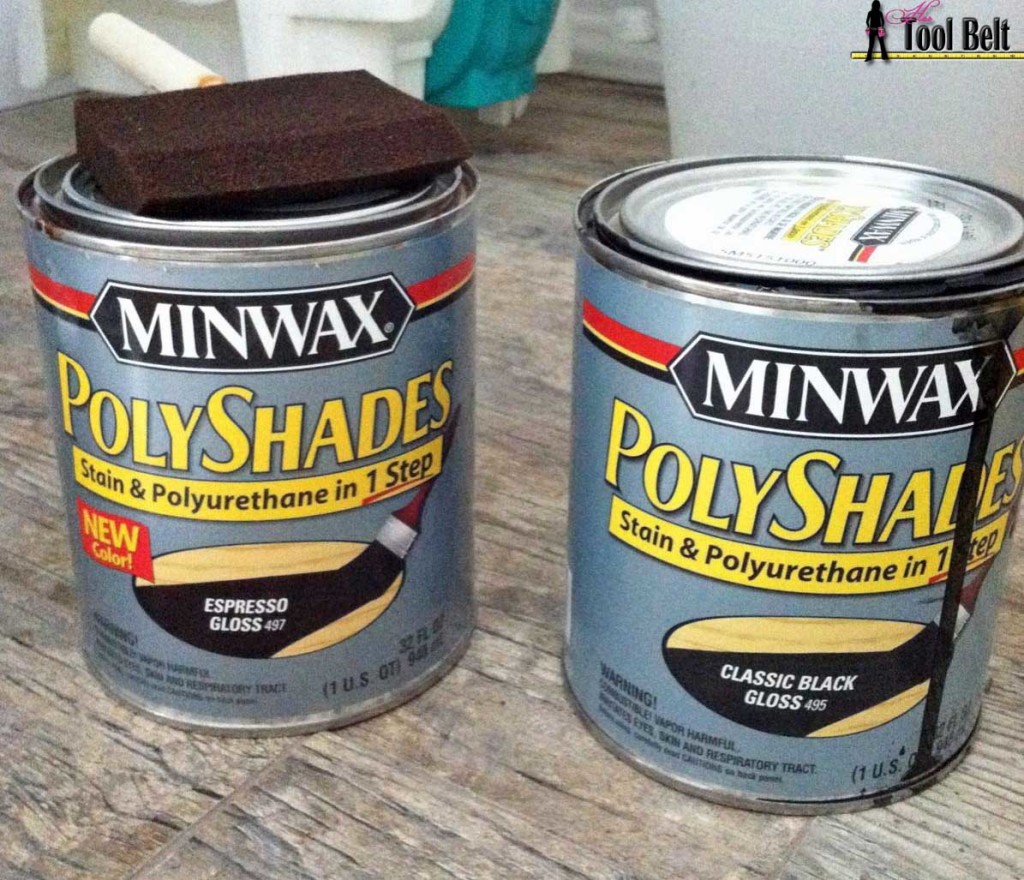 Next we substituted 1″x4″ furring strip board for the 2″x4″ skirt and eliminated the 1″x2″ trim and put a cute routed bead around the skirt.

We had a unique issue, since the top of these legs are round.  I used the Kreg jig and actually mounted them right onto the underside of the table, making sure that the pocket holes would be hidden by the skirt.  The legs were set in 2″ from each corner.  I then cut to fit the skirt boards and screwed them into place.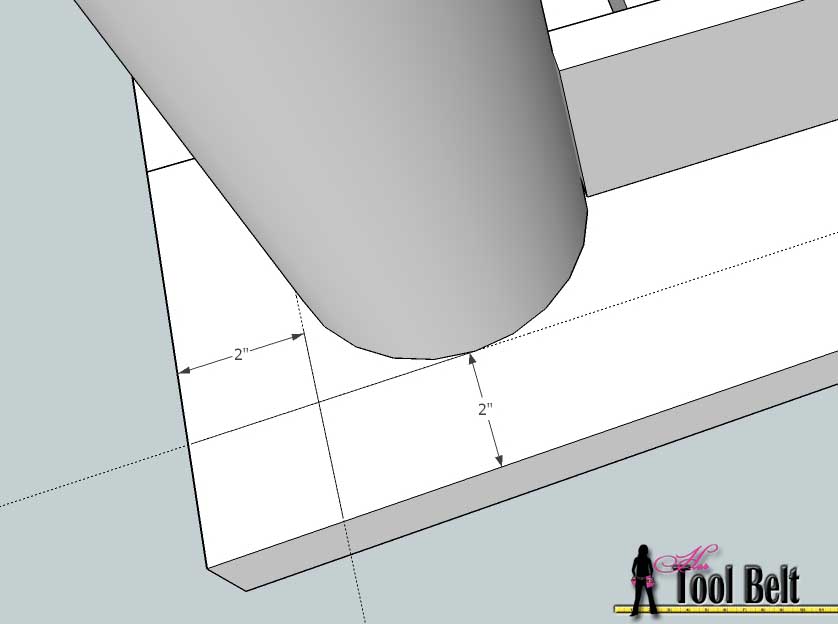 The legs and skirt were painted white and 'WILL' be antiqued with antiquing glaze (that part hasn't happened yet, so you'll have to imagine the greatness).  We tried the old world chippy paint finish, but with premixed milk paint…and just could not get the paint to chip over the gel stain.  I guess we'll have to try the powder milk paint like in the tutorial.
The finished table is gorgeous (Thanks Ana for the plans).  The table looks awesome with the silver travertine go here for the tutorial and the fun ombre chairs!  Next project…a cool bench to go with this rustic table.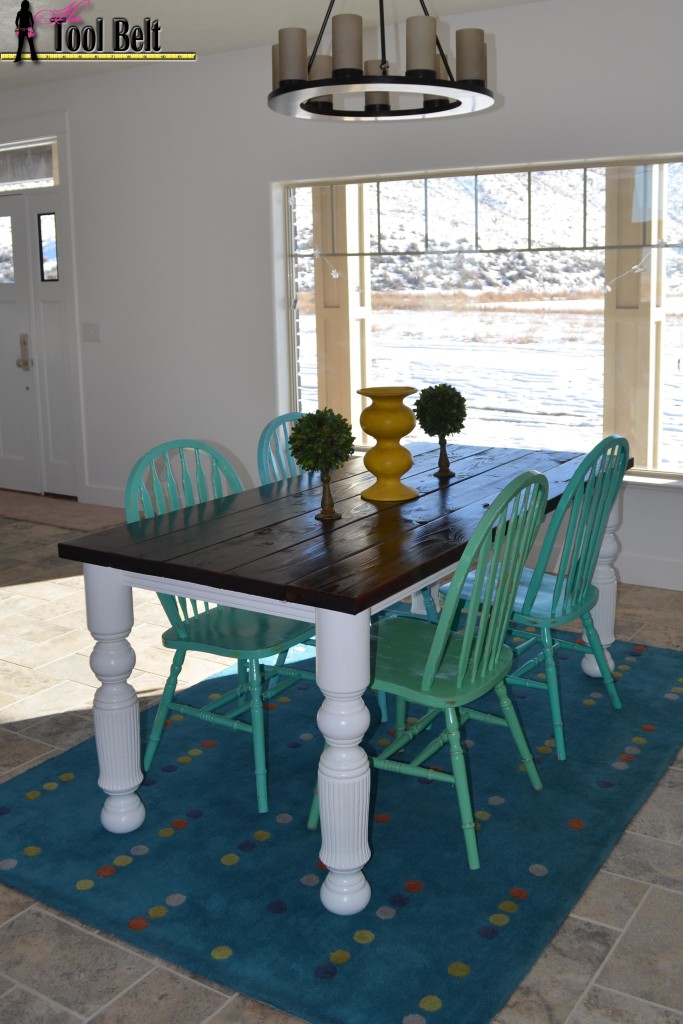 Linked up to Remodelohic