I have had a Lavender bush in my herb garden for a few years.  I'm embarrassed to say that I've never done anything with it.  This year the bush did really well and I thought I should at least do something with the sprigs.  I've seen some super cute wreaths and ideas on pinterest.  I thought a lavender orb or sphere might be really cool, very 3-D and lots of texture …in my imagination.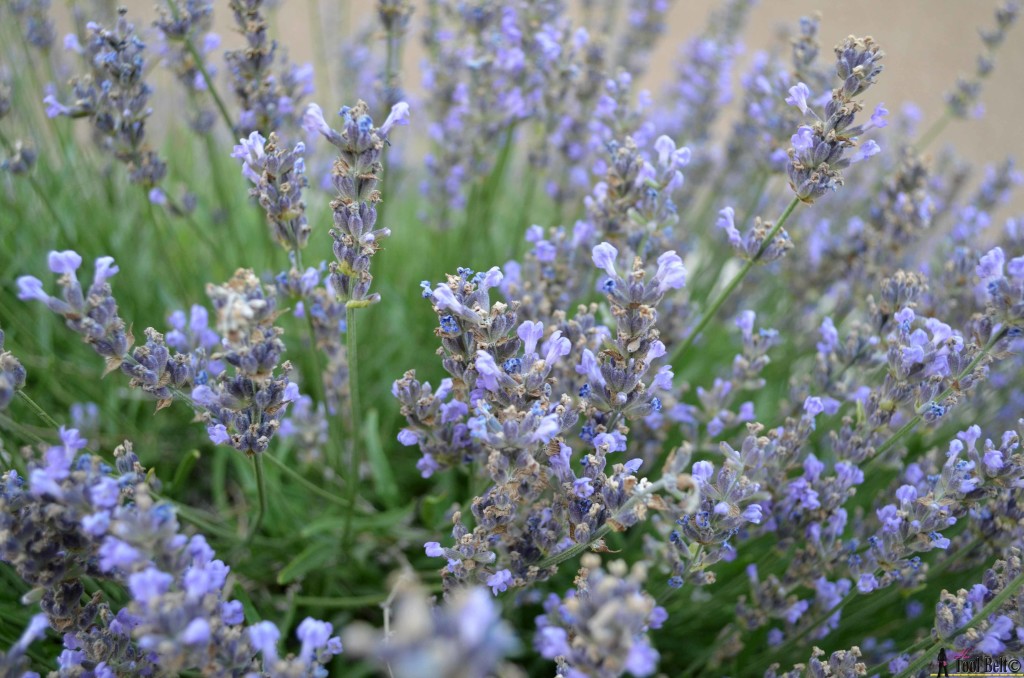 Using shears, I harvested some of the sprigs.  I've read online that you are suppose to harvest it after the morning dew has evaporated, but before the heat of the day.  This is suppose to give you the best oils and aroma.  People also dry the sprigs upside down so the essential oils will drain to the heads of the lavender.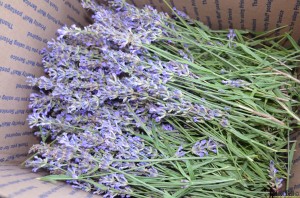 I had a foam cone sitting around and thought I'd try out the idea on the cone before I went to buy a foam sphere.  You never know when these hair brained ideas will be a total flop!
I picked a drill bit that was about the same diameter as the stems, mine was a 1/16″ drill bit.  Poke pilot holes into the foam for the lavender sprigs.  I trimmed the sprigs to have a 1″ – 1 1/2″ stem below the blooms.  Place the sprigs about every 1/4″ or so around the cone.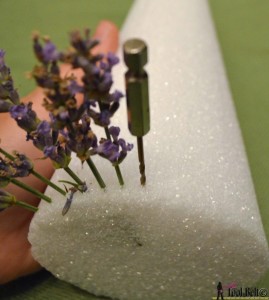 Continue around the foam cone.  (Confession:  I didn't do the back 🙂 )  The lavender should fill in nicely, hiding the foam core.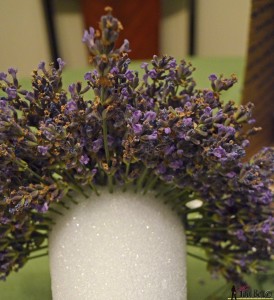 The tower has a fun texture with all of the little purple blossoms, not to mention the wonderful aroma.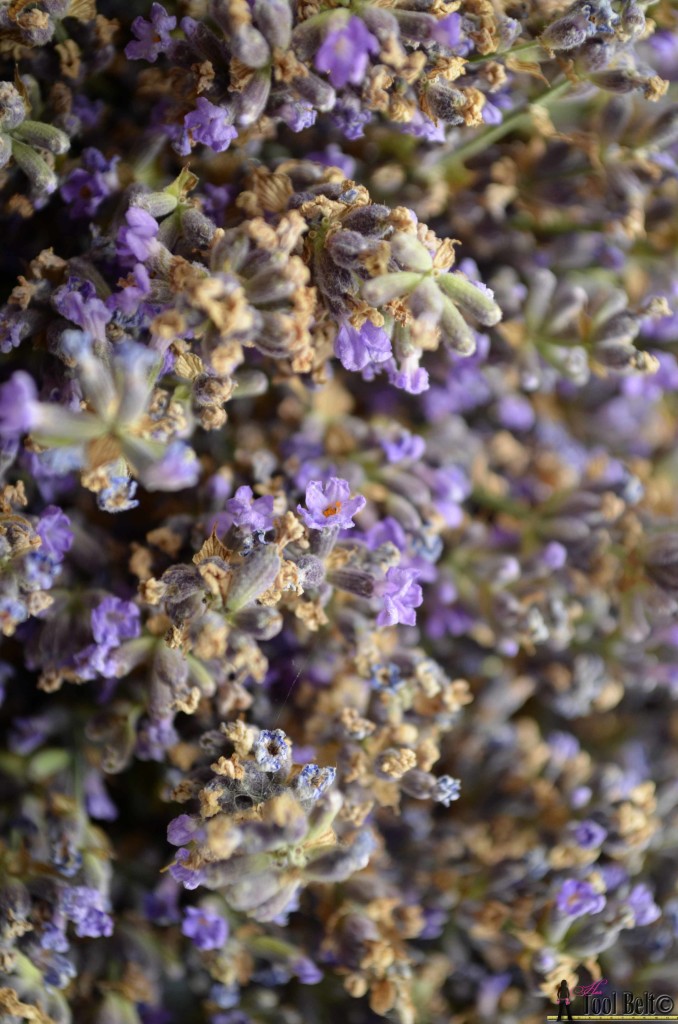 Well the finished tower may look like Christmas in July, but it's kind of cool.  I really think a lavender orb will look even sweeter.  Happy gardening.
Pin for later: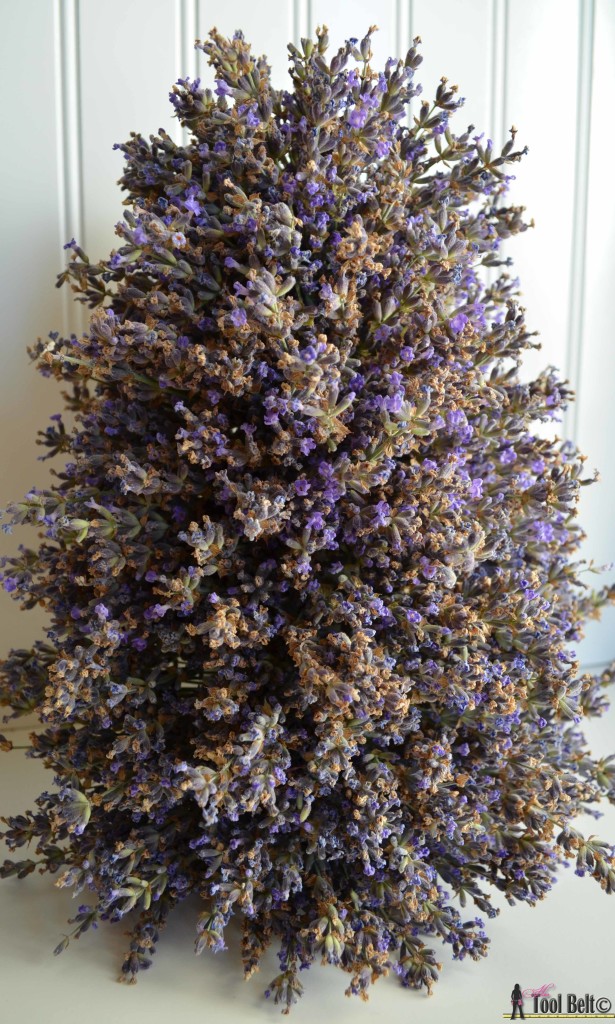 Linked to: