My cousin is getting married soon, and they are having a country/rustic themed wedding.  I have worked with him off and on at the farm over the years.  He even helped me take down Remo's Barn.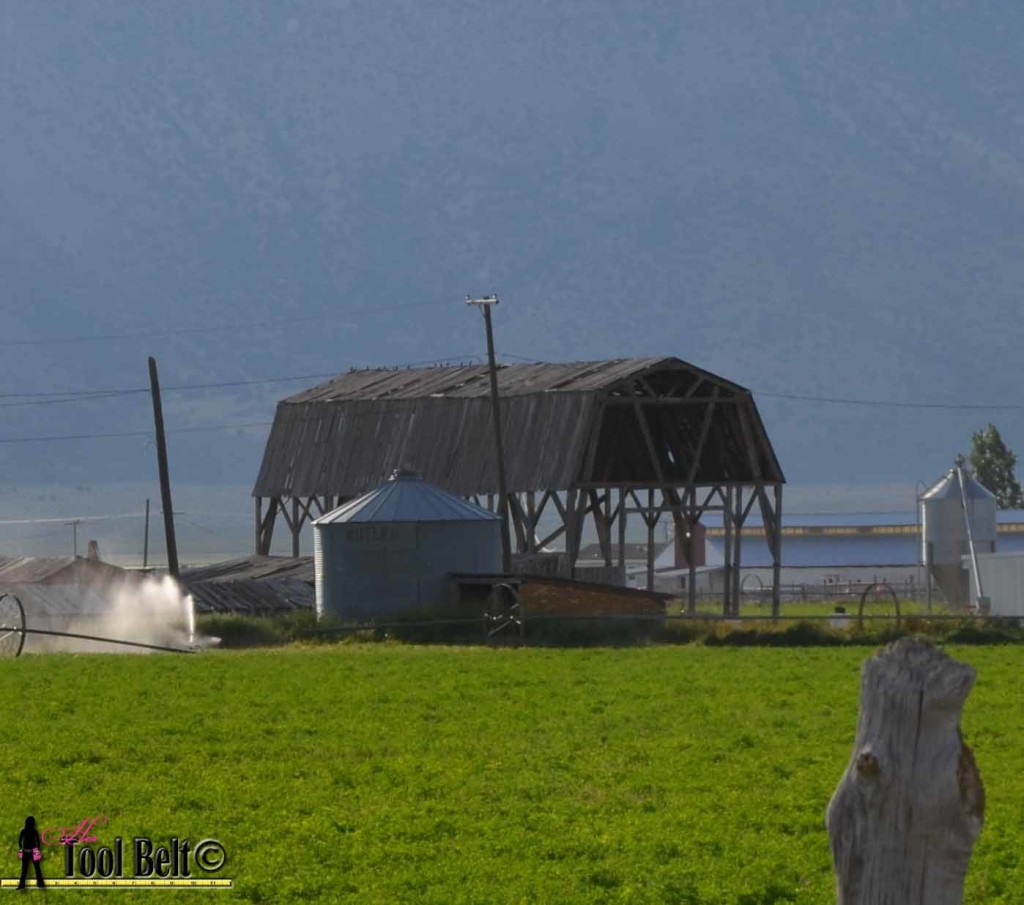 I've seen those cute cursive wood signs on etsy and I thought it would be fun to cut out a set of super chunky Mr & Mrs for him and his fiance.  I'm sure she'll like them more than he will 🙂  However the wood is from Remo's Barn, so it does have a little sentimental value.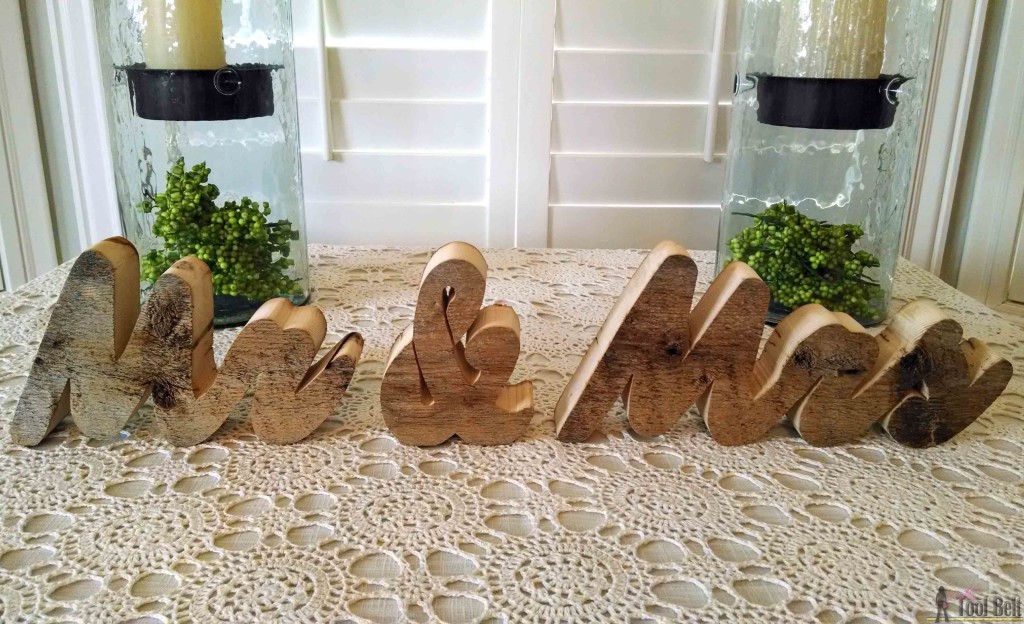 The barn wood that I used was 6″ wide and 2″ thick.  I wanted the font to be as chunky as possible, so it wouldn't get drowned out by the depth.  I found the font 'Sarina', it is pretty chunky for a script font.
Here is my pattern if you want to use it.  Mr, and, mrs – make sure your print settings are on 100%, not fit to page.
To make it a little thicker, I cut it out a little beyond the font outline.   Then traced the letters on a piece of barn wood.  One note:  I did trim the beginning part of the M to make it straight with the bottom of the other letters.  Make sure to remove any metal or foreign objects before cutting.

I used a band saw to cut out the letters, a scroll saw would work fine too.  A jig saw is best for thinner material, since the blade deflects a lot.  After cutting the letters, I sanded the edges a little where it was necessary.  Then I rinsed off the wood and lightly scrubbed it with a bristle brush.  It's interesting to see the change in color, guess it was dirty 🙂
These chunky rustic Mr and Mrs blocks are perfect for a country wedding.  I think they'll look cute up on a shelf after the wedding too.
Pin it for later: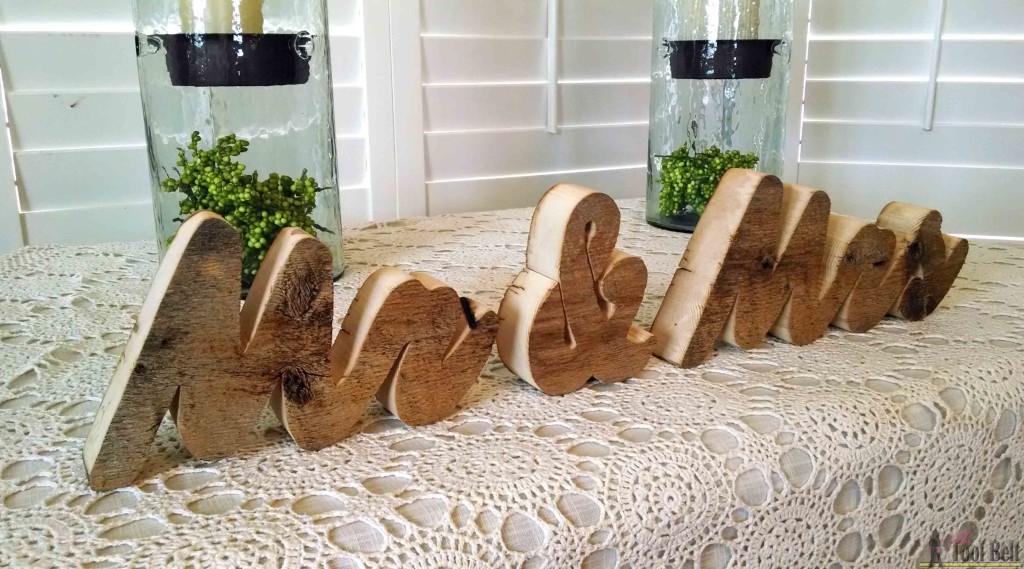 Linked to my Favorite Link Parties, Savvy Southern Style, Remodelaholic