Hi!  I'd love for you to follow me on Pinterest Her Tool Belt  and if you love instagram, you can keep up with me there too!
Happy Fall!  Yay for pumpkin season, and pumpkin bread – Mmmm.  This rustic pallet pumpkin fall craft is a fun and versatile way to add pumpkins to your holiday decor.  I like using pallets for crafts, because it makes them sooo cheap 🙂 .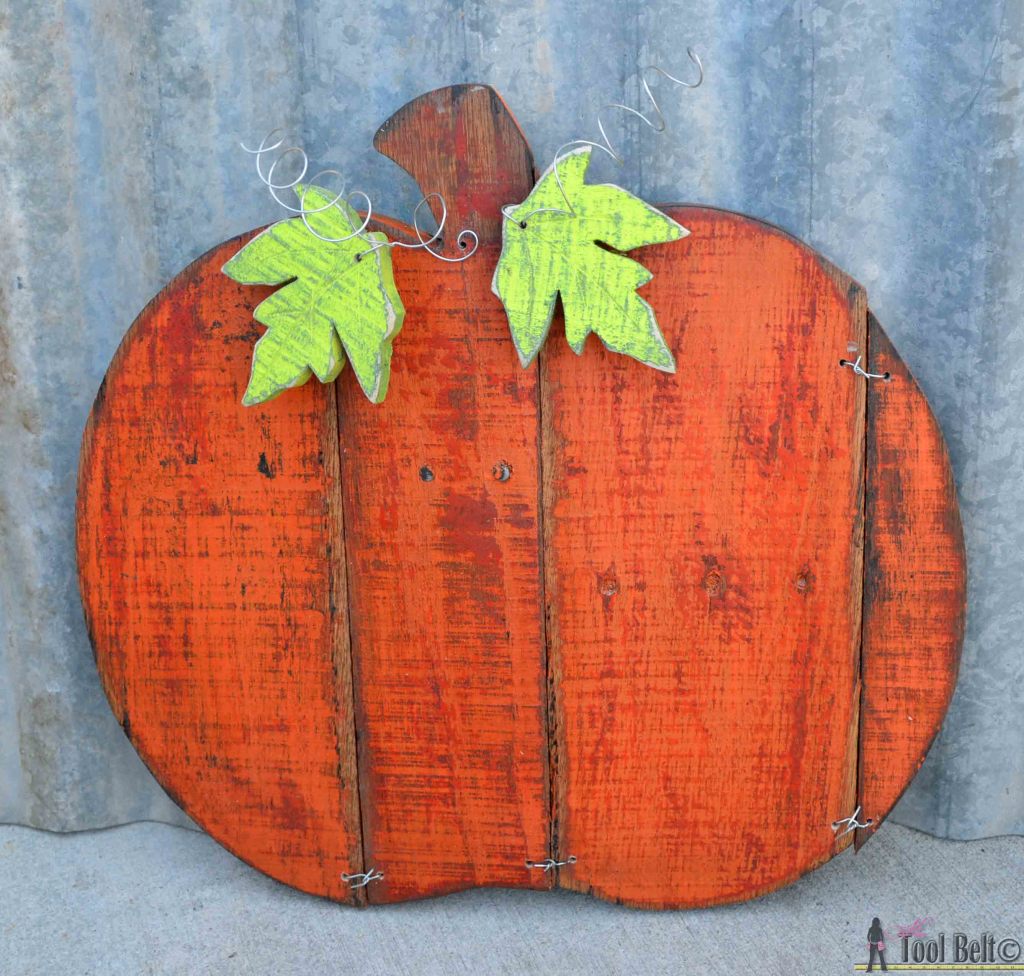 How to Make an easy Rustic Pallet Pumpkin
Materials
Pallet slats, or cedar fence pickets will work great too.
Orange, green paint
Stain
wire
Step 1
Download and print the following pattern pieces.  When printing make sure the print settings are at 100%, not 'fit to page'. –> Pumpkin Template <–.  Line up the pumpkin pieces and tape the pattern together.  Cut out the pumpkin pattern, and the leaf pattern.
Step 2
Grab a few pallet slats, reclaimed wood or new wood.  When I take apart pallets, I like to keep the nail heads in the board for character.  Here's a video with tips for dismantling pallets and leaving the nail heads.
Trace the pumpkin pattern onto the wood.  If you are using wood with nails, arrange the wood so you won't be trying to cut through nails.  Trace a couple of leaves too.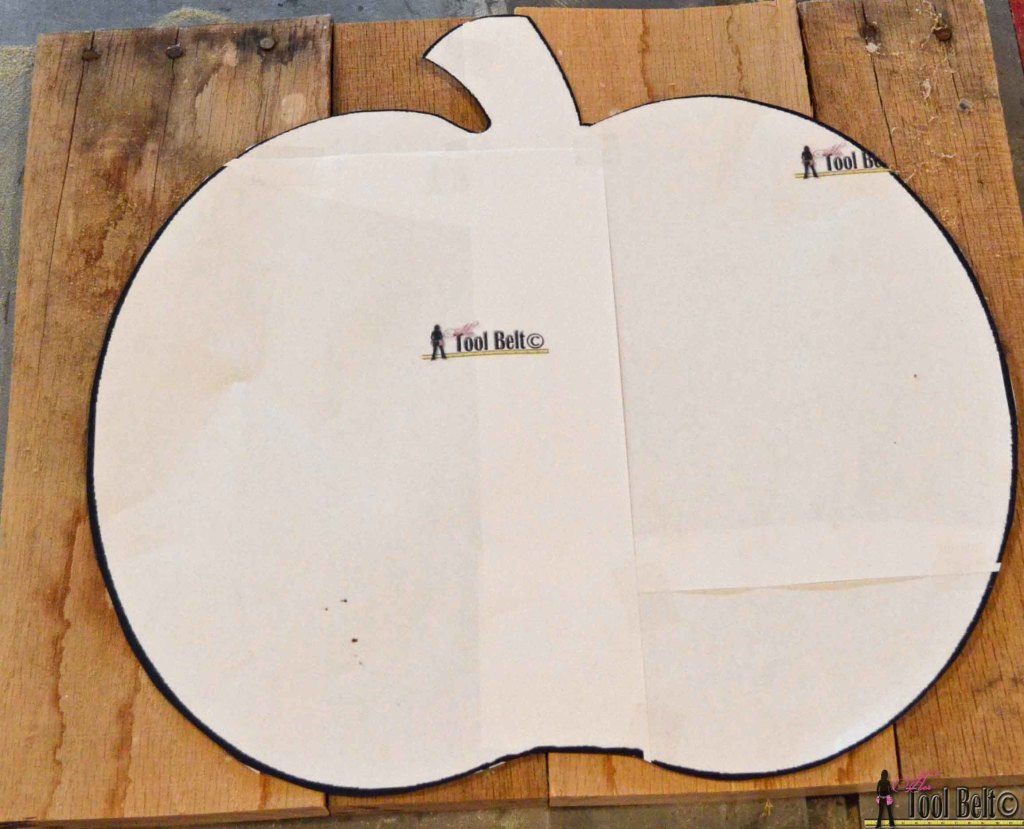 Use a jig saw, band saw or scroll saw to cut out the pumpkin pieces and leaves.  I used a jig saw for the pumpkin and a scroll saw for the leaves.
Step 3
I used a fun paint layering technique that I learned here.   First I spray painted the pumpkin wood slats a dark redish orange color (Rustoleum Paprika (affiliate) the pic looks pink but it's really a dark red/orange color).  After letting the paint dry, I used an orange acrylic paint to paint over the paprika.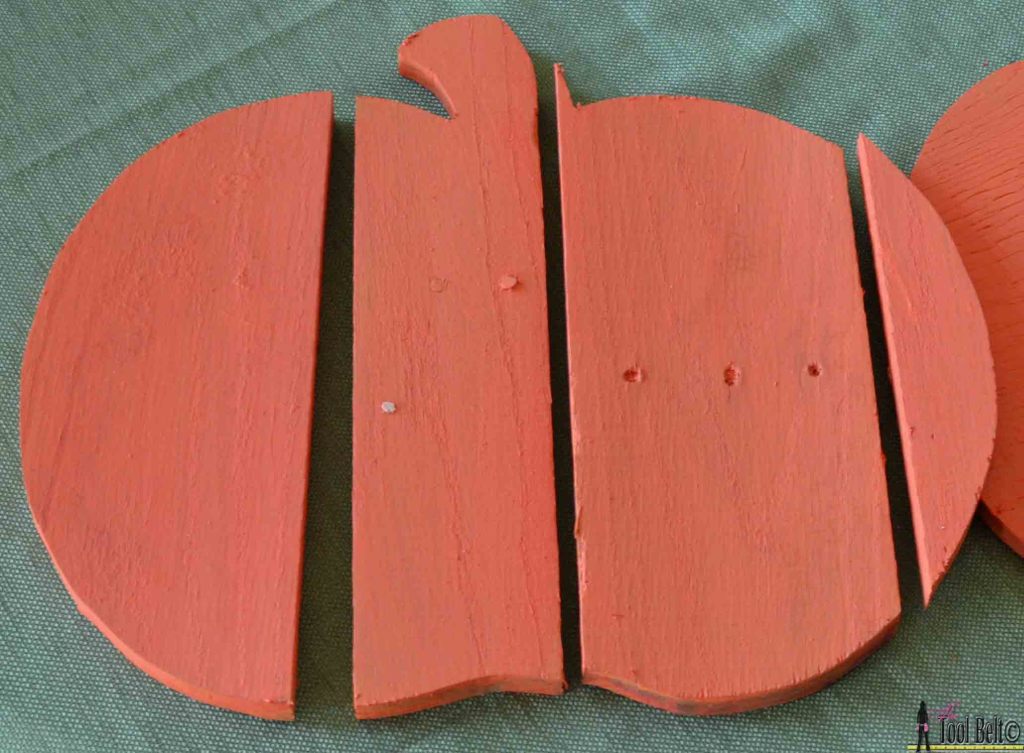 Once the paint dried, I sanded the edges of each piece and lightly sanded the face until I achieved a rustic look with bits of the paprika color showing.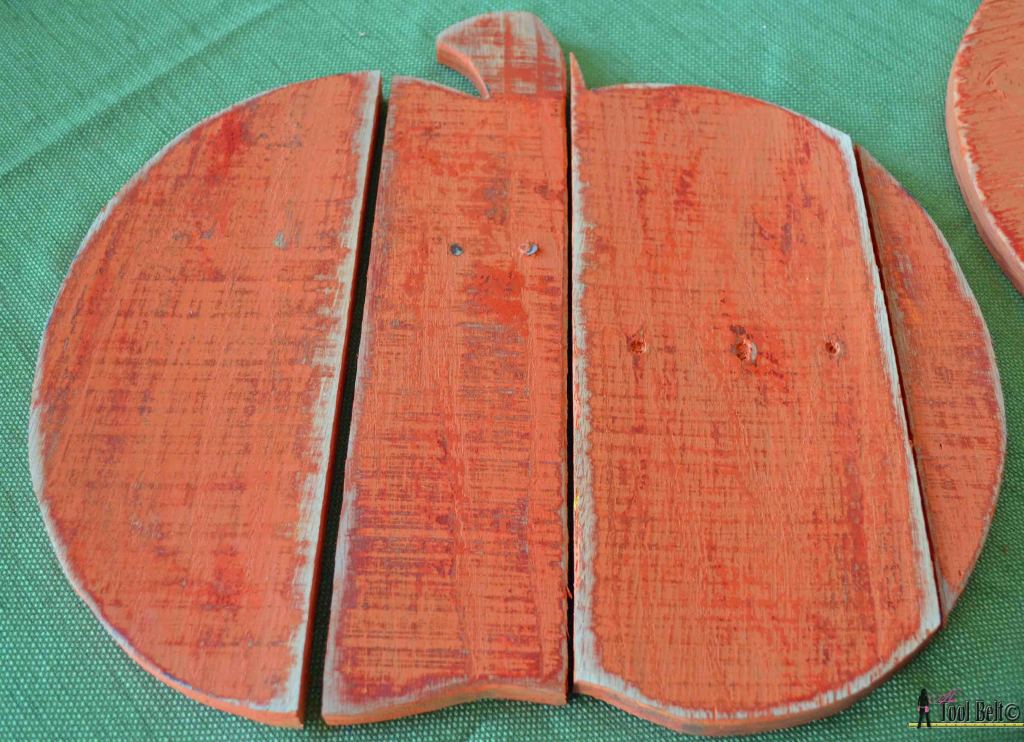 Finally, I brushed on a coat of Minwax dark walnut (affiliate).  I let the stain soak in for a minute or so and wiped it off.   For the leaves, I painted them a dark green and applied a second coat of lime green color.  After the paint dried, I roughed up the edges and face with sand paper.
Step 4
Drill holes in the slats near each other to tie together with wire.  
Thread wire in the holes and twist it together until tight.  Drill a couple of holes at the top to attach the leaves.  You can curl your wire by wrapping it around something round, like a dowel.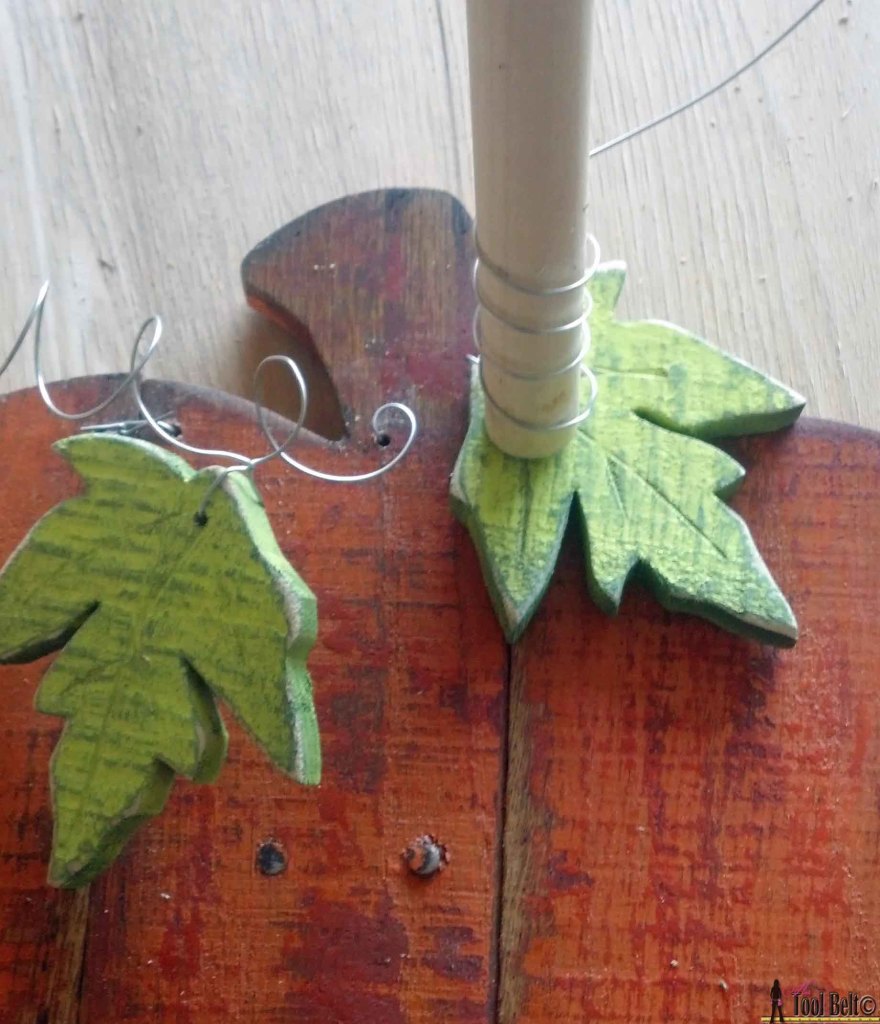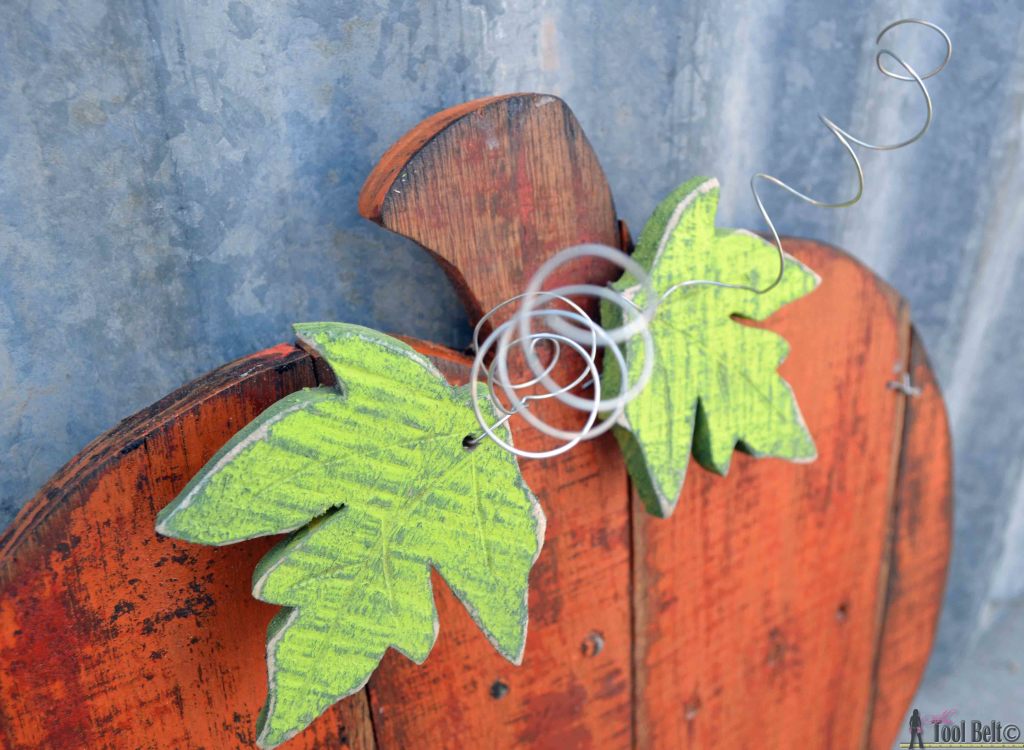 If you want the pumpkin to be a door hanger, drill a couple of holes near the top and run a wire or ribbon to hang your pumpkin.
Enjoy your Rustic Pallet Pumpkin!  Thanks for pinning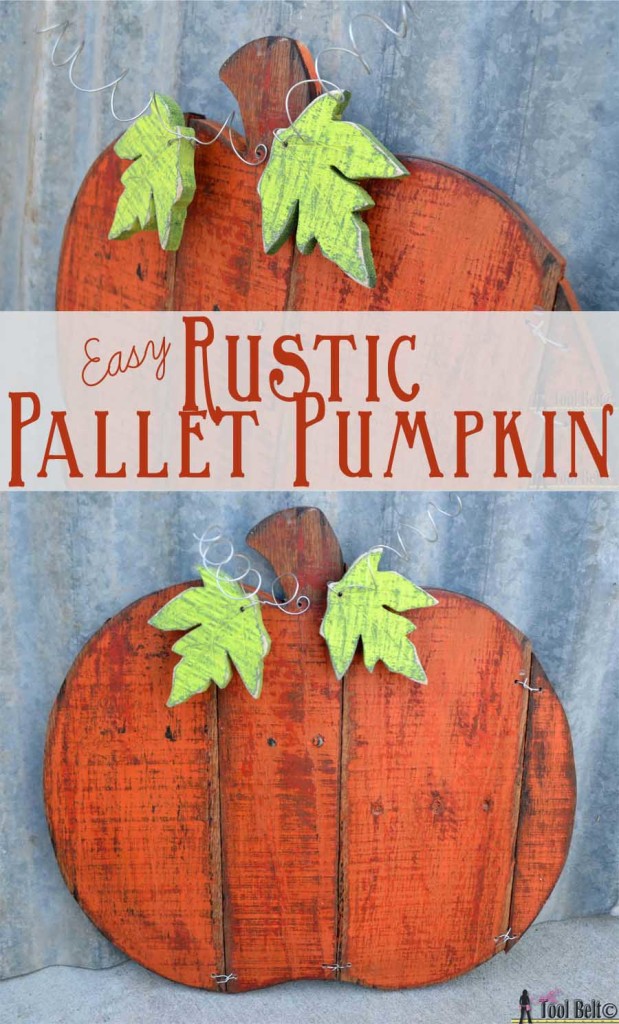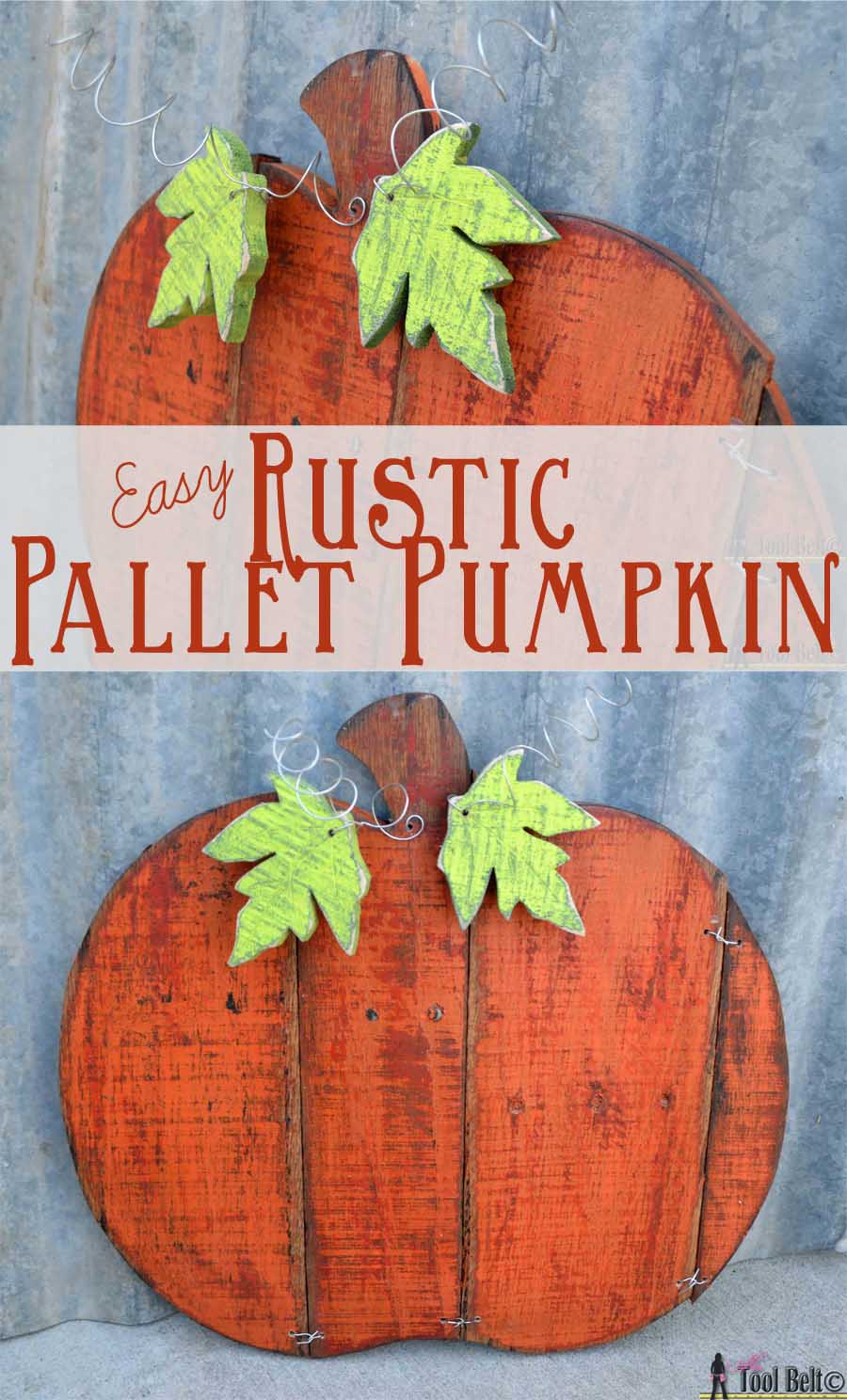 For more Fall Craft projects check out: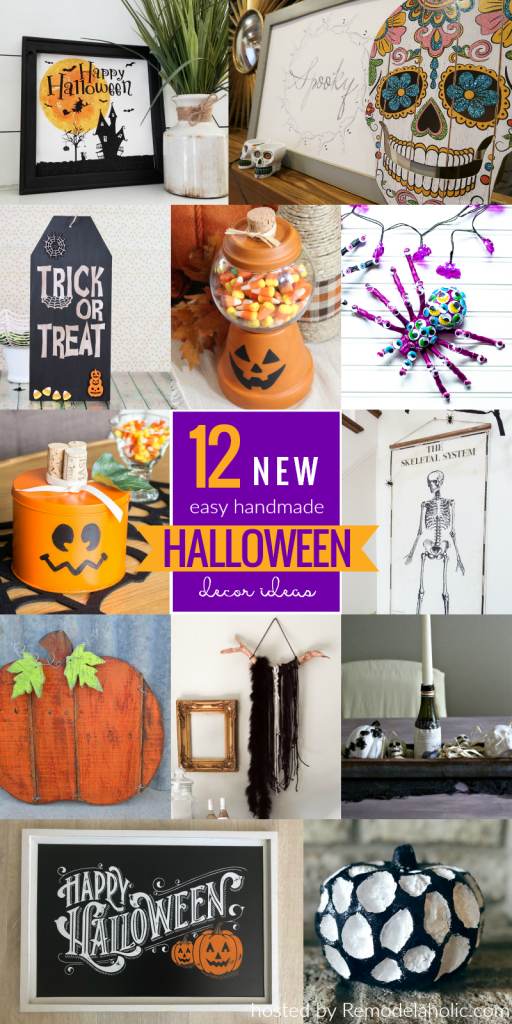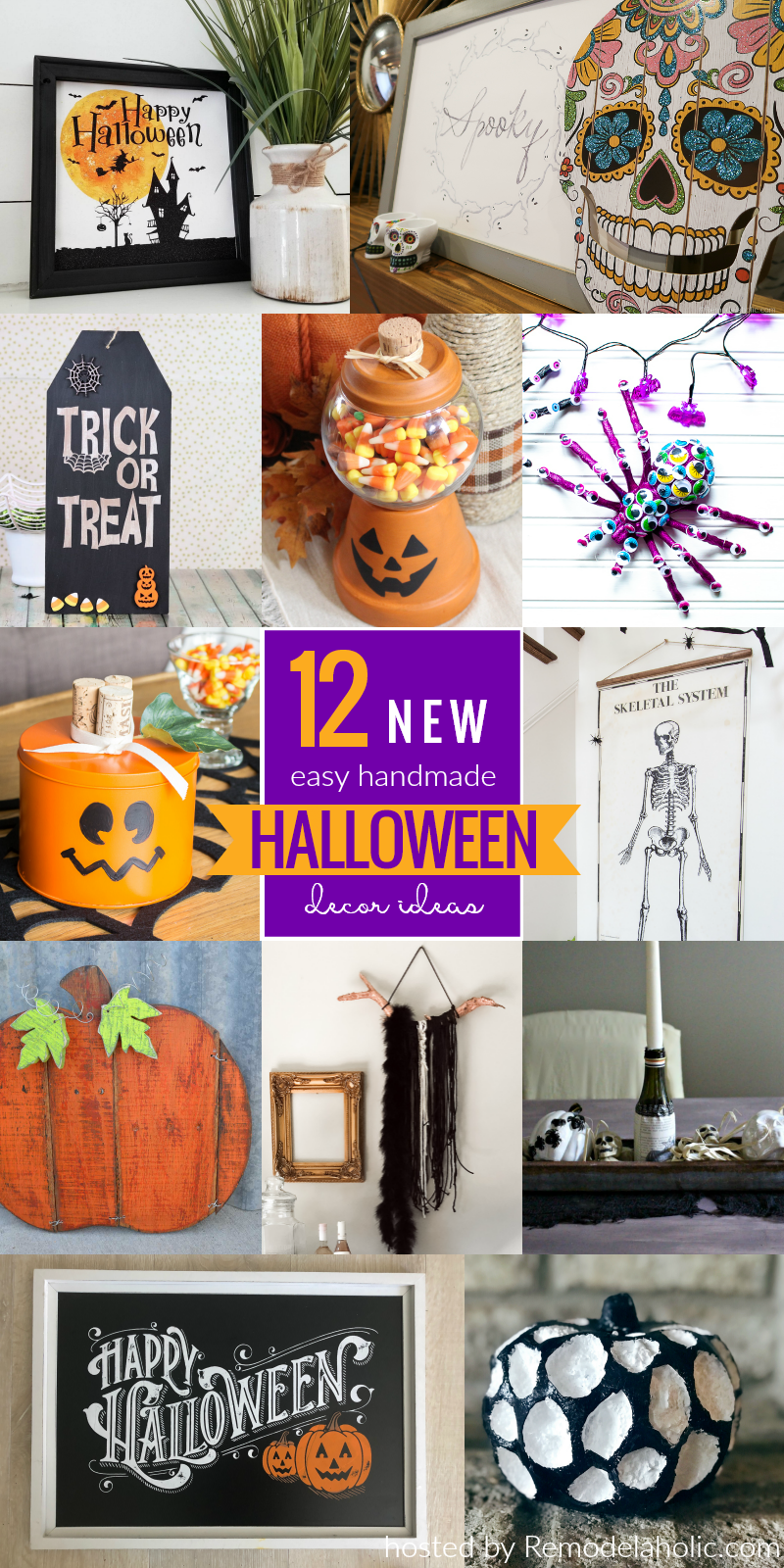 Reverse Canvas Halloween Decor | Leap of Faith Crafting
Dollar Store Halloween Decor + Mantel | Remodelaholic
Trick or Treat Halloween Sign w/Cut File | Creative Ramblings
Jack-o-Lantern Halloween Candy Dish | Kailyn Williamson
Dollar Store Mrs. and Mrs. Spider | The How-To Home
Upcycled Tin Pumpkin | Sustain My Craft Habit
Large Skeleton Poster | Deeply Southern Home
Rustic Pallet Pumpkin | Hertoolbelt
Witchy Wallhanging Macrame | construction2style
Quick Dollar Store Halloween Centerpiece | Our Crafty Mom
Easy Halloween Chalkboard Art | Create and Babble
Modern Dollar Tree Pumpkin Makeover | Smiling Colors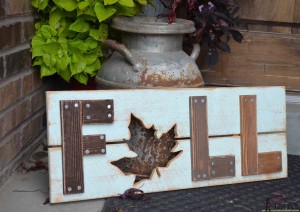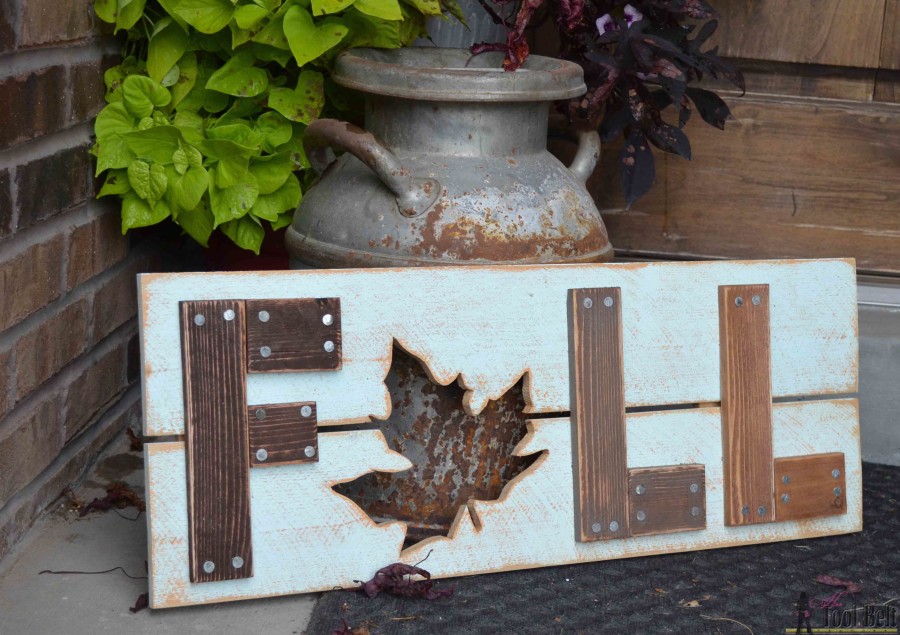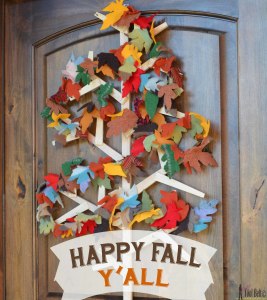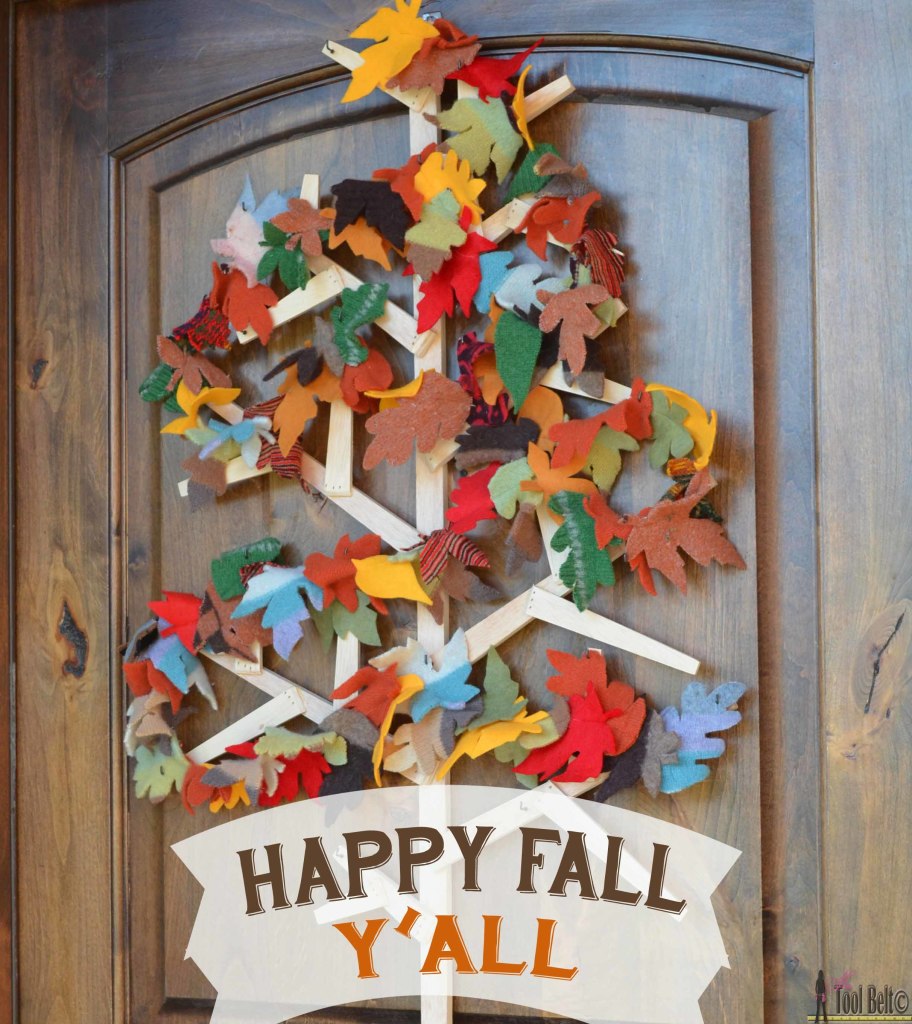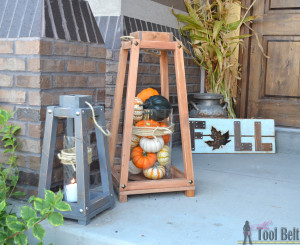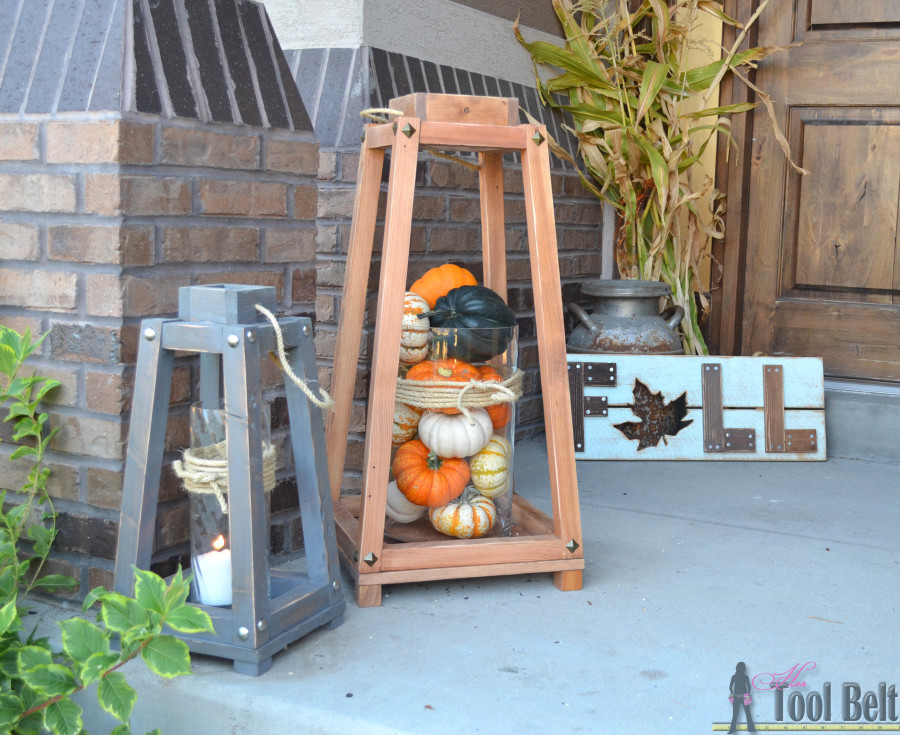 Linking to: link parties, savvy southern style, homestories AtoZ