Last year, I made this fun West Elm knock-off Wooden Wall Tree.  Since it has the look of a bare tree, I thought that it would be perfect for Fall decorations.  Then in November, it'll will be a cute 'Thankful' tree, don't you think???  I decided to make a fall garland to drape on the tree, inspired by this 4th of July garland.  My good friend, Jenny has been making Recycled Sweater Mittens for quite a few years.  
She let me pick through her fall colored sweater scraps 🙂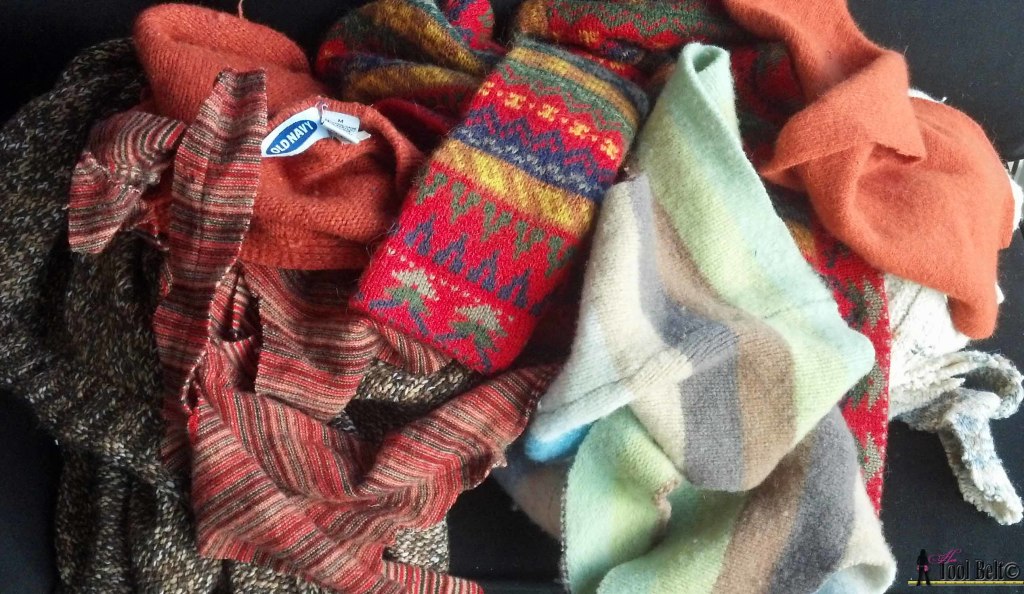 I used felt for additional fall colors that I didn't have sweaters for.  The sweaters that work best are tight shrunken 'felted' wool sweaters.  The loose knit sweaters, like the one of the far left did not work very well.  Use sweaters that are at least 60% wool.  To 'felt' your old sweaters 1. Wash the wool sweaters in Hot water with detergent 2. Dry the sweaters on High heat.  If you don't have sweaters, your local Goodwill or DI type store should have lots of ugly sweaters that will work great 🙂
Print off templates of your favorite leaf patterns.  I picked a couple leafs from both of these links.  (Click on the leafs and it'll take you to the source to save and print.)
Cut out a variety of leafs in different colors.  Great project to do while you're watching your favorite shows 🙂  I set out my leafs and tried to make sure the colors were varied and somewhat random.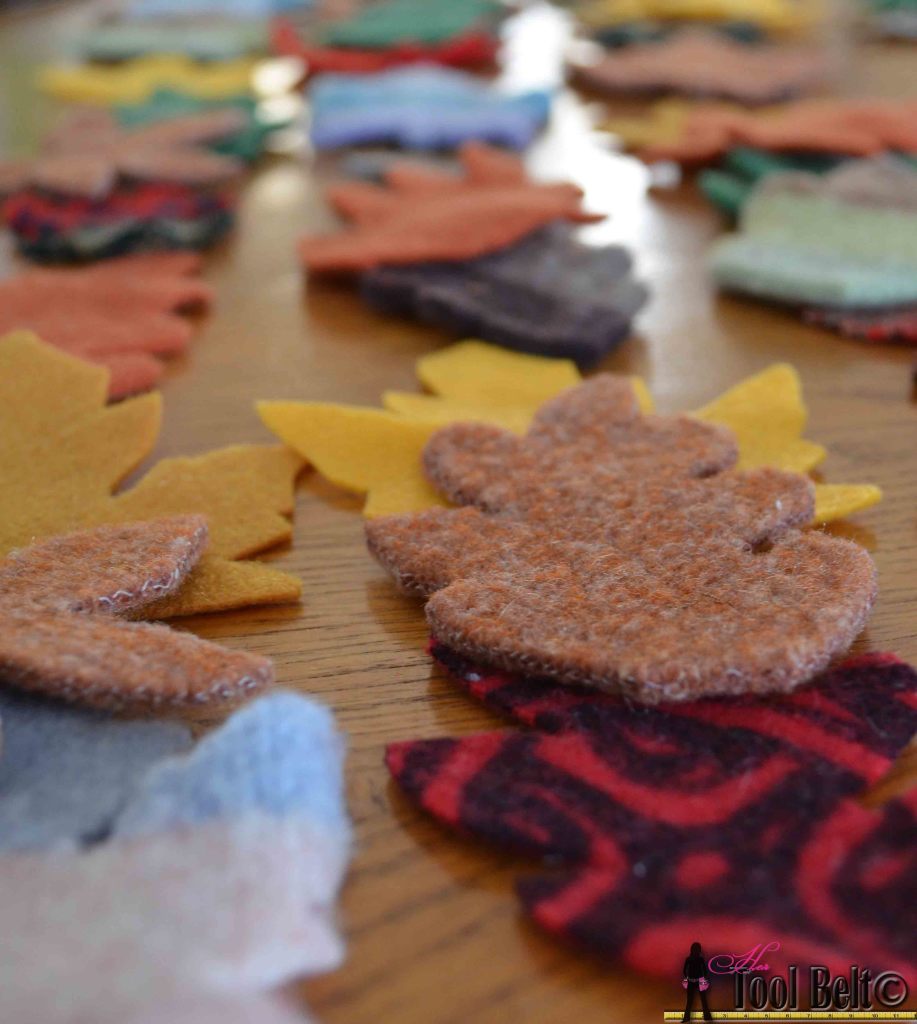 Now comes the sewing.  I'm not very good at sewing, so if I can do this, then anyone can.  I used clear thread.  Instead of spacing the leafs out, I overlapped them and varied the direction that they are facing.  This way the garland is more full.  Here is how it turned out.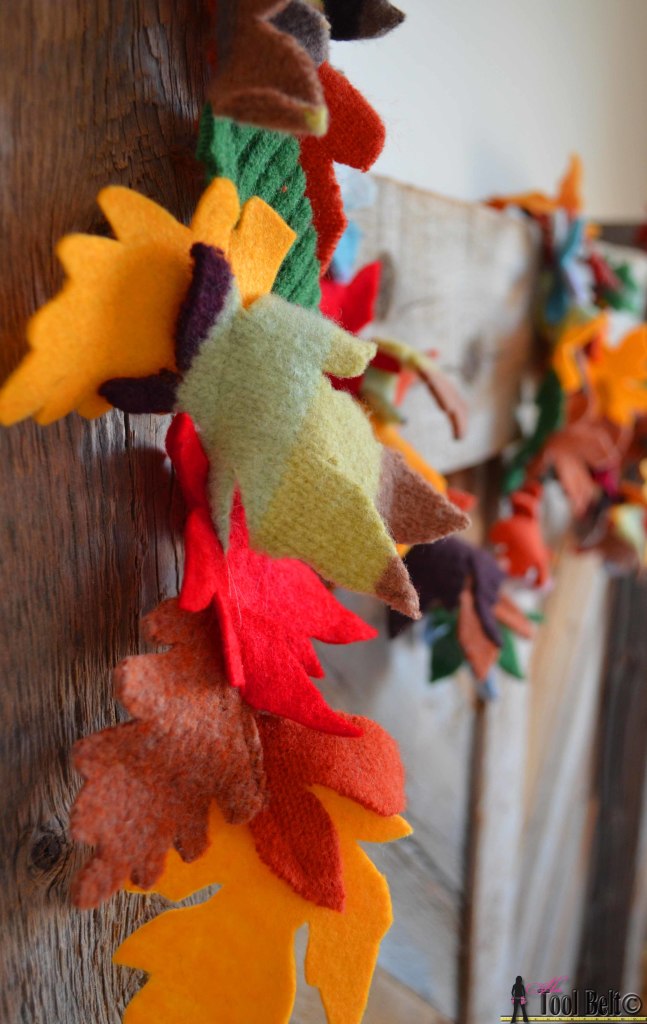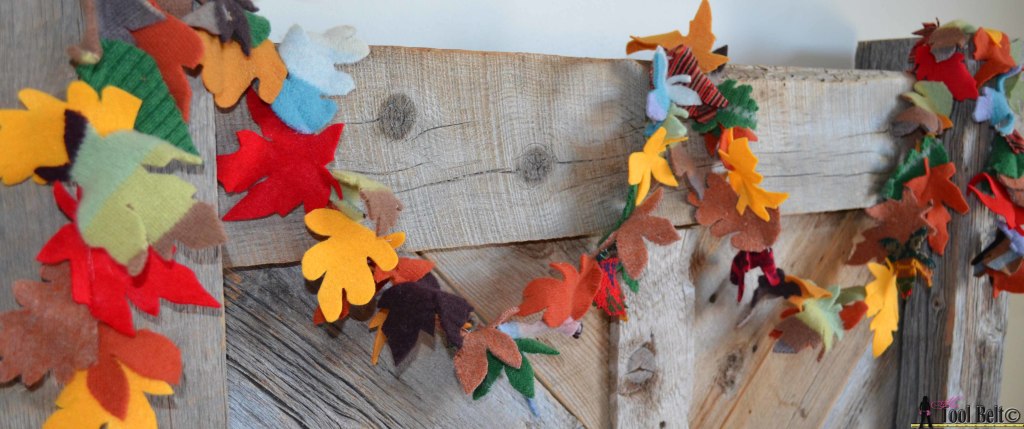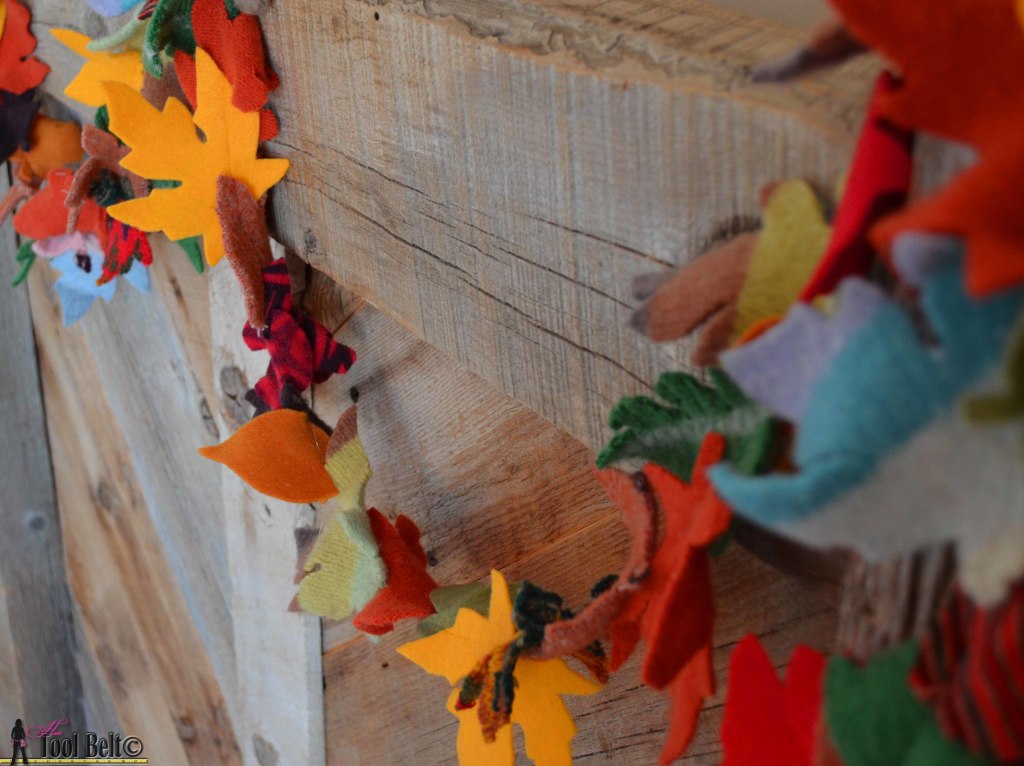 Draped on the Wooden Wall Tree, I tried to stagger it so it doesn't look like a Christmas tree 🙂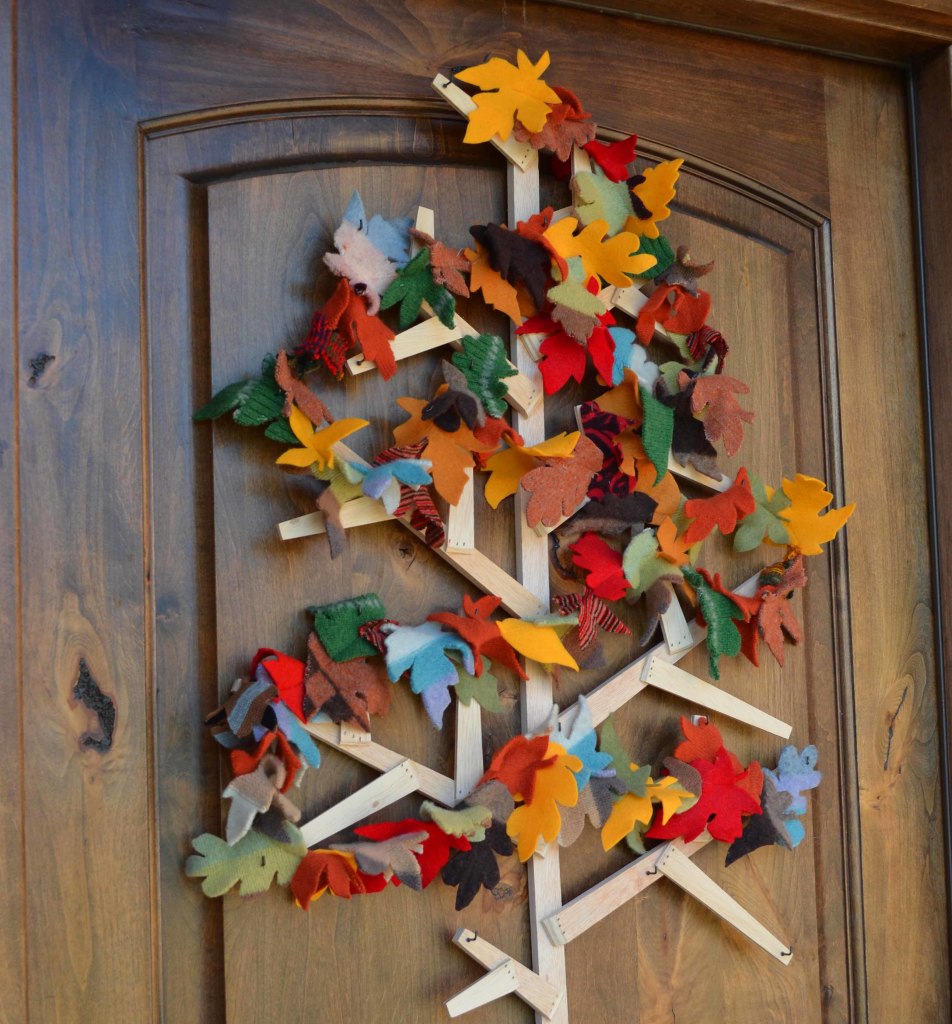 I think it will also be a great table runner.  Pin it for later: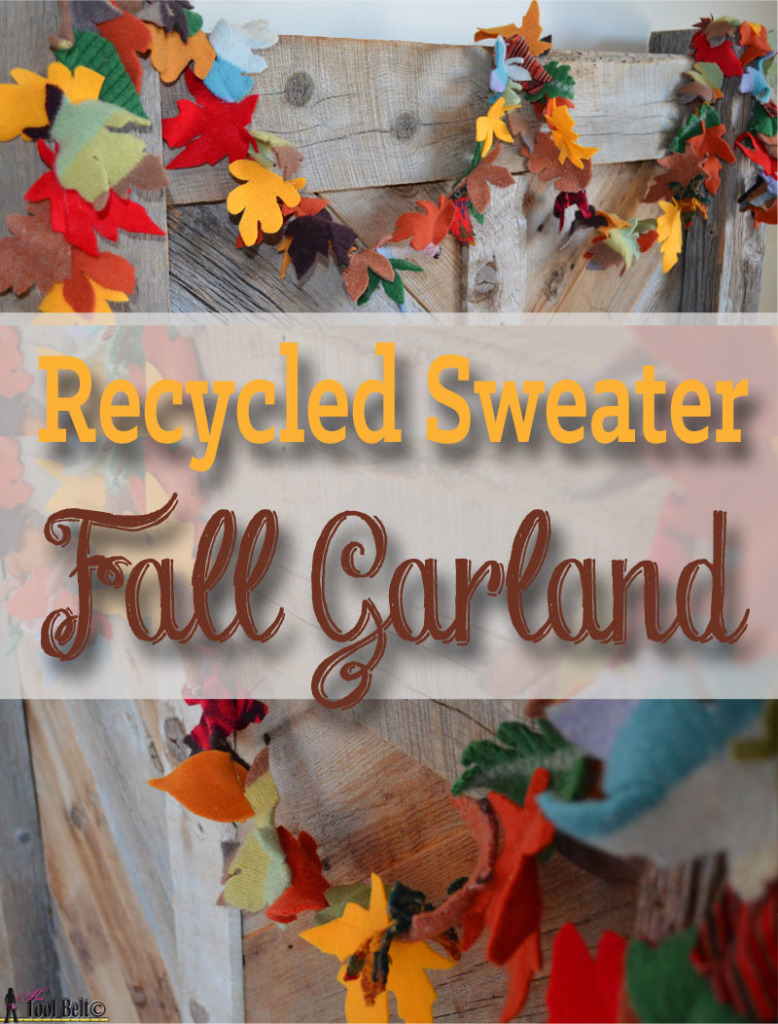 Have a Happy Fall Y'all!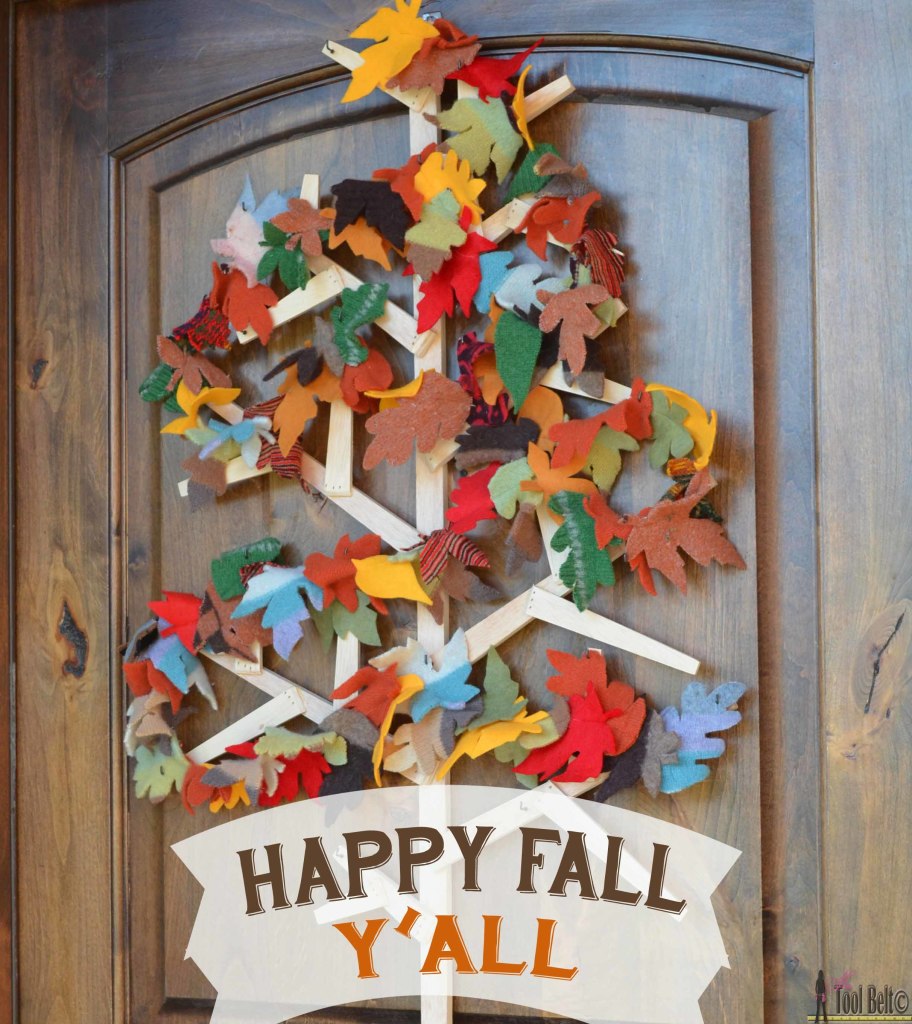 Linked to my Favorite Link Parties, Remodelaholic, Savvy Southern Style