I know what you're thinking, ugh another mason jar project.  Yep, it is.  These are quick and easy winter luminaries, I used them on my Winter Wonderland Tablescape that my Mom has been enjoying at her house.  The mix of frosted glass and flocked snow give off a nice glow.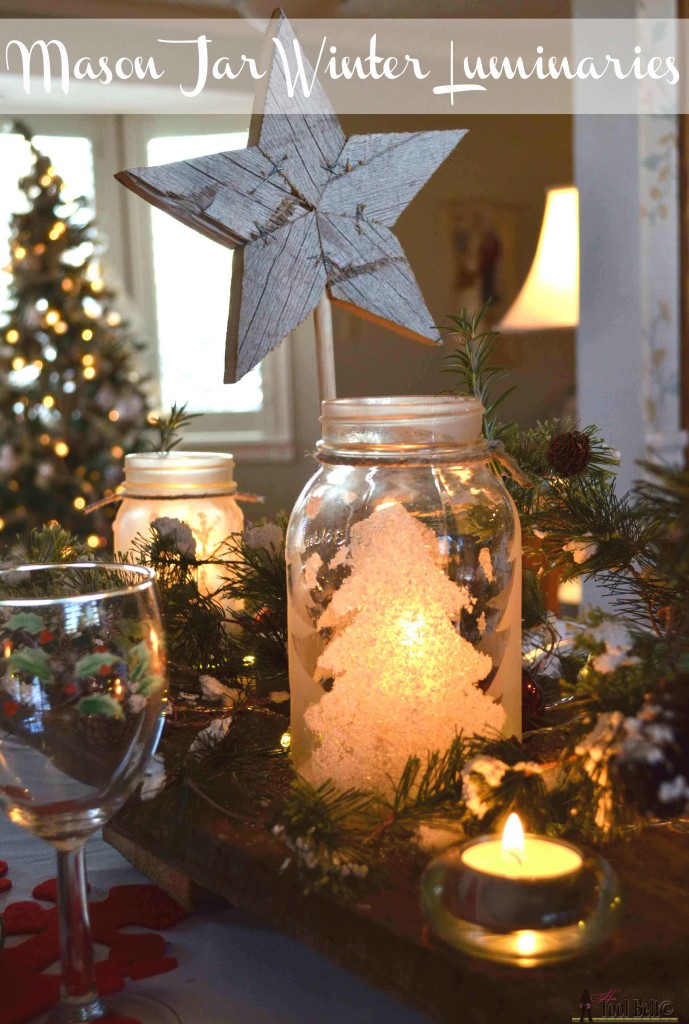 I used 3 different jar sizes for the tablescape: 2 quart, 1 quart and pint.  Although you can make them with any size jar that you want.
Materials
Jar
painters tape
razor
Frosted glass paint
Elmer's glue (the white stuff that kids use)
Epsom salt
Jute – optional
Greenery – optional
Step 1
First we are going to make stencils that we want painted with the frosted glass.  Cover the jar with painters tape.  Then draw whatever shapes you want, I did large pine trees one on each side of the jar.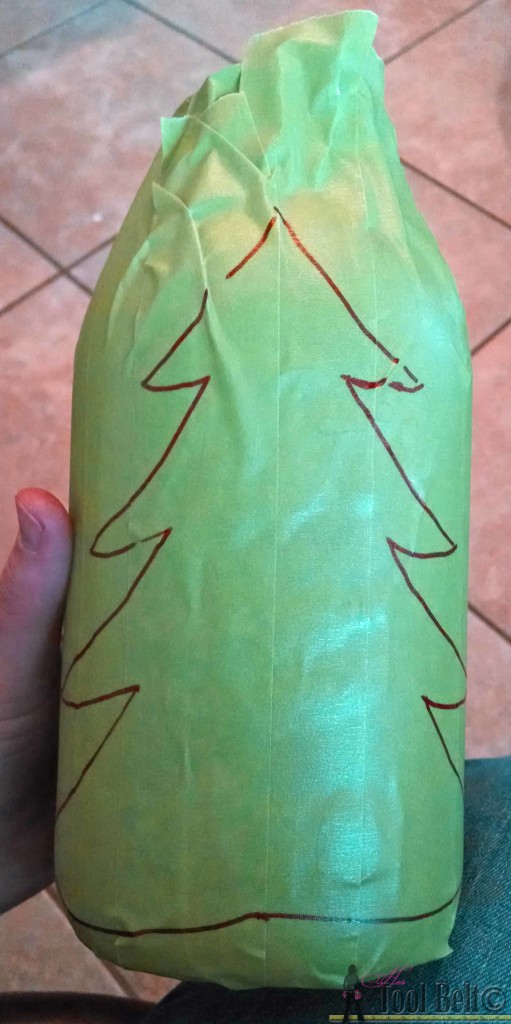 Step 2
Use a razor or an X-acto to cut out your shapes.  Don't press too hard, it is glass 🙂  Remove the tape for the stencil.  Spray the jars with Frosted Glass paint.  I sprayed the entire pint sized jar for a different look.  Let the paint dry.
 Step 3
Use a small brush and paint shapes onto the jar with Elmer's school glue.  Then quickly sprinkle Epsom Salt onto the fresh glue.  On the 2 quart and 1 quart jars I painted more pine trees, on the pint jars I made simple snowflakes.  I have very limited artistic abilities 🙂  Let the glue dry.  Tie a piece of jute around the neck and garnish with a sprig of rosemary – hey why not, smells good.  The Epsom Salt I used was infused with peppermint – it was quite the smell-fest going on!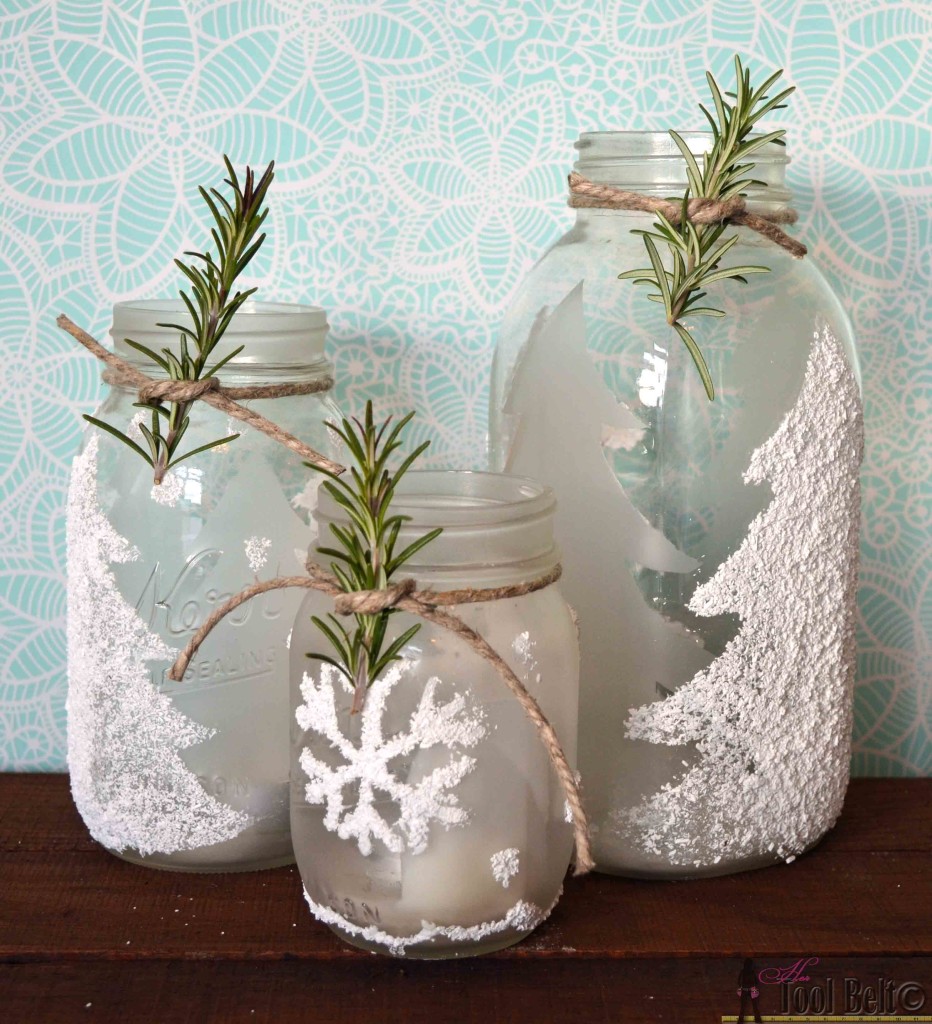 Drop a candle in the jars and enjoy the glow!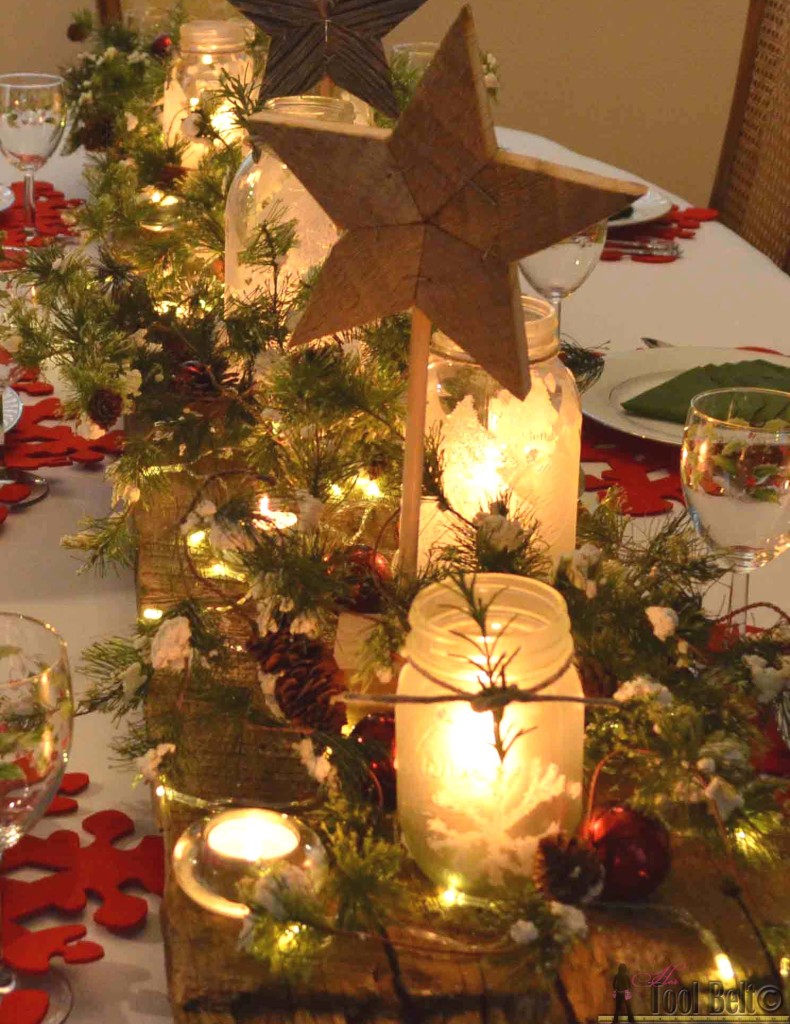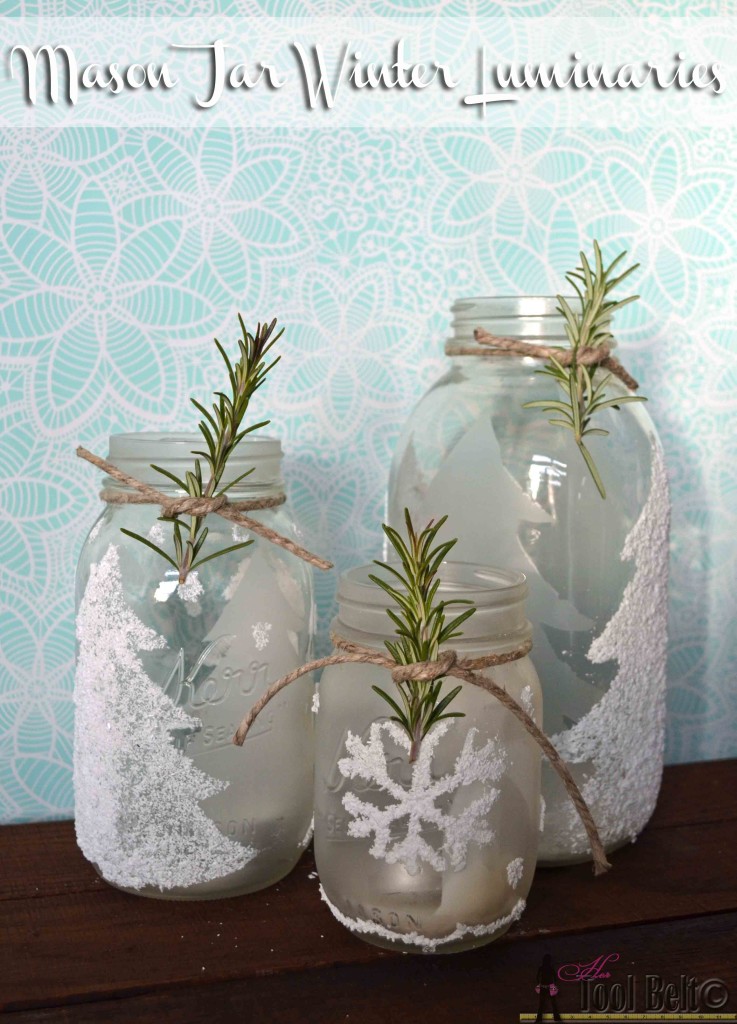 Linked up to: My Favorite Link Parties, Remodeaholic, Savvy Southern Style