This Bernzomatic Hose Torch Tool Review is sponsored by The Home Depot. I have been compensated for my time and provided with product (tools). All ideas and opinions are my own. This post contains some affiliate links for your convenience. Click here to read my full disclosure policy. 
Today's tool review is a little less conventional 'tool', but neverless a super useful tool on the job, around the house and on projects. Growing up on a turkey farm, my Dad always carried a propane torch in the truck tool box.  His torch was a basic torch head mounted on a propane cylinder.  We used it a lot to light all of the brooder stoves. Having the continuous flame made it easy to get those pilot lights lit and warmed up.
Today's tool review does basically the same thing that old torch did, but with so many more bells and whistles.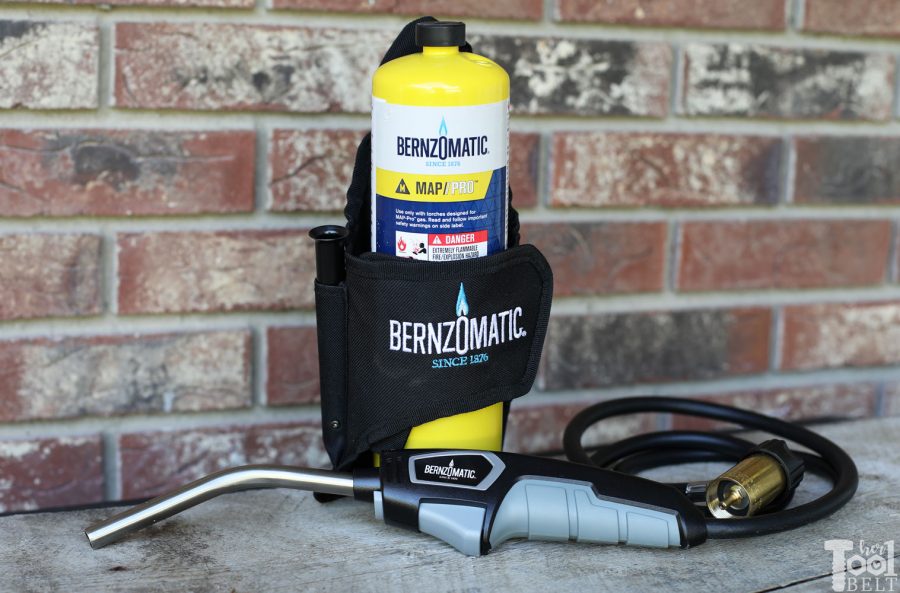 This kit comes with the Hose Torch, Holster and a 14.1 oz MAP/Pro cylinder. The hose torch also works with a propane cylinder, but if you use the torch for soldering, MAP/Pro has a higher combustion temperature and is preferred by many. MAP/Pro burns at 3,730 deg F and propane burns at 3,600 deg F.
The Torch
Having the torch on a hose makes it easy to access hard to reach places without having the cylinder in the way. The torch body is slender and light weight with a stainless steel burn tube. Not having to lift the cylinder up to the burn area helps with helping with arm fatigue!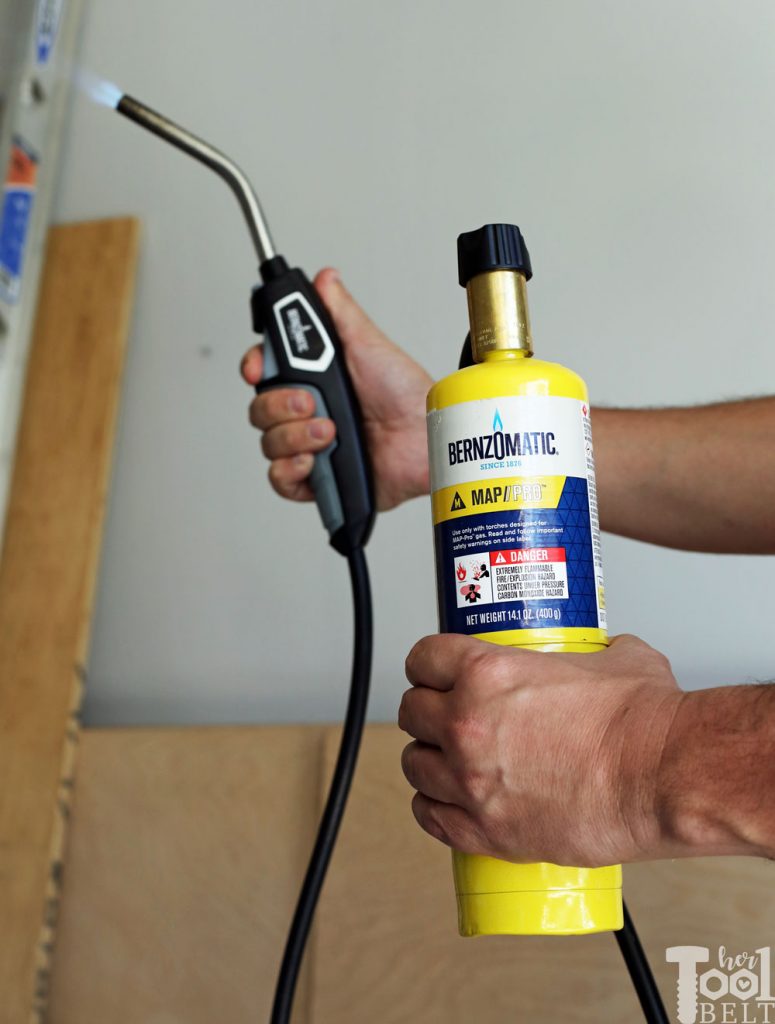 On the end of the hose is the gas flow valve, of course to turn the gas on, but also to give you flame control. My favorite features is the auto start/stop ignition trigger, which you can lock on for a continuous flame. Super smooth and effortless. It almost always lights on the first trigger click!!!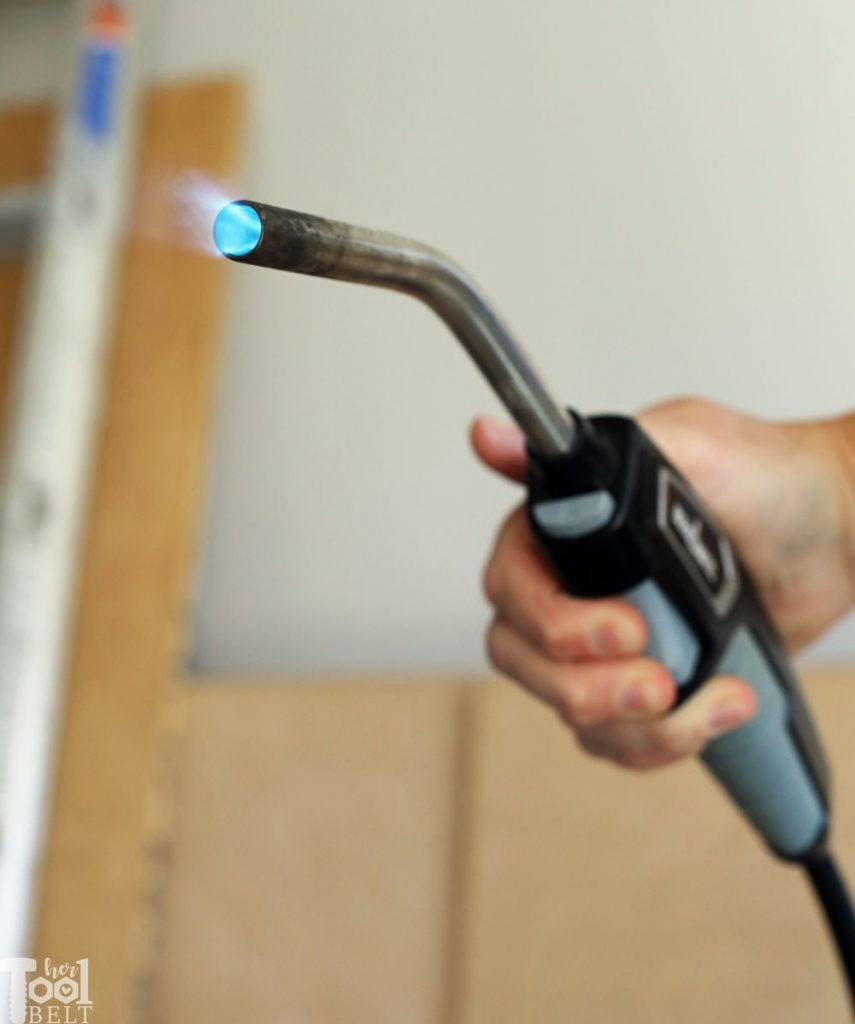 The Holster
The holster is handy to hold the tank while you're working, it can hook onto your belt. It is made of durable canvas material and supported by metal.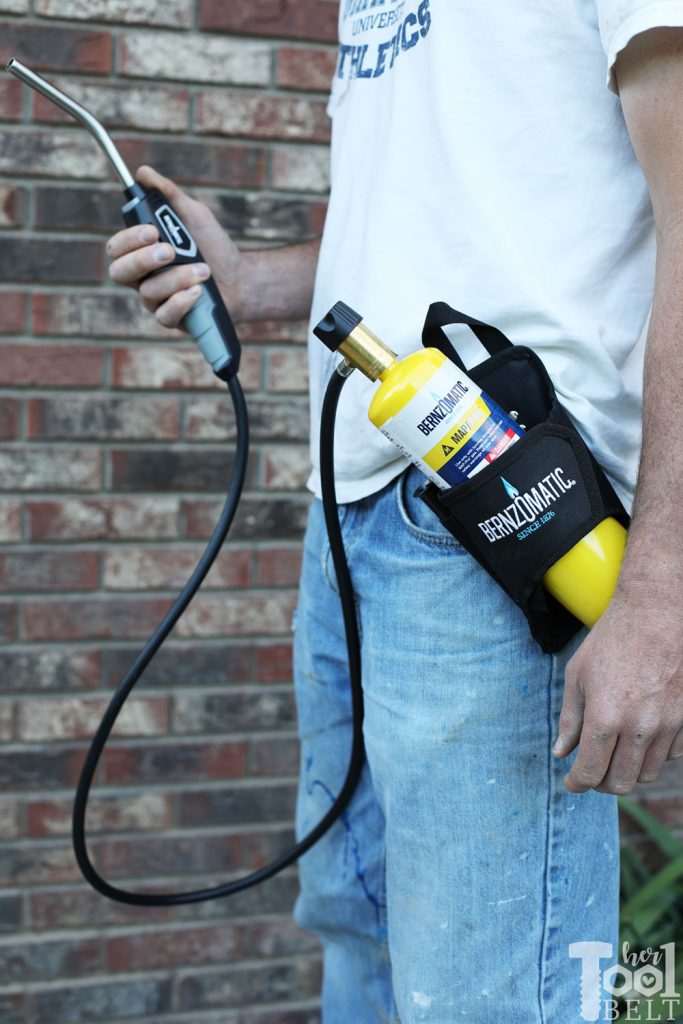 There is even a little metal tube to place the hot torch burn tube in when not in use.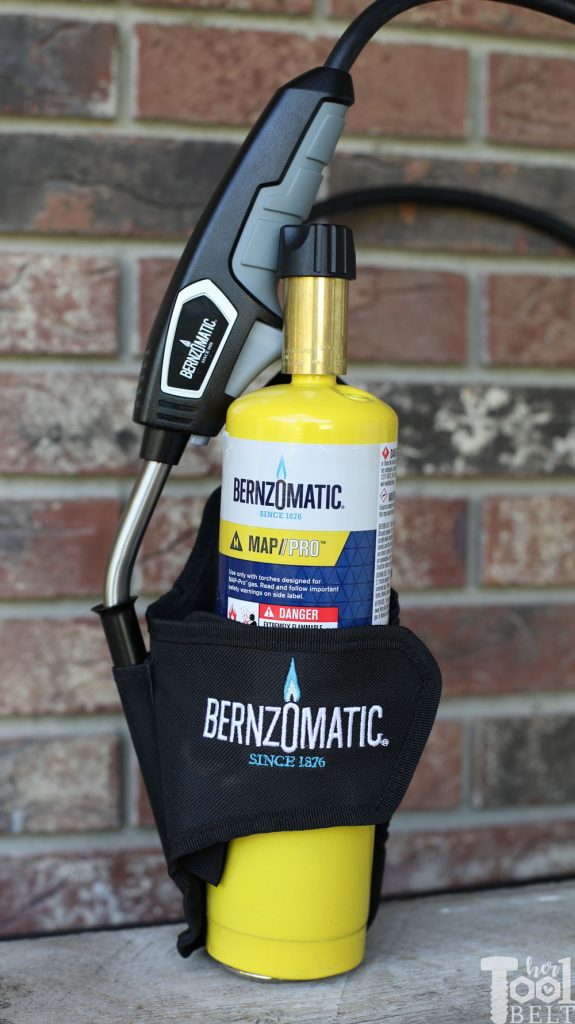 Uses
Besides being excellent for soldering, brazing and heat treating. This Bernzomatic hose torch kit makes a beyond great bonfire starter.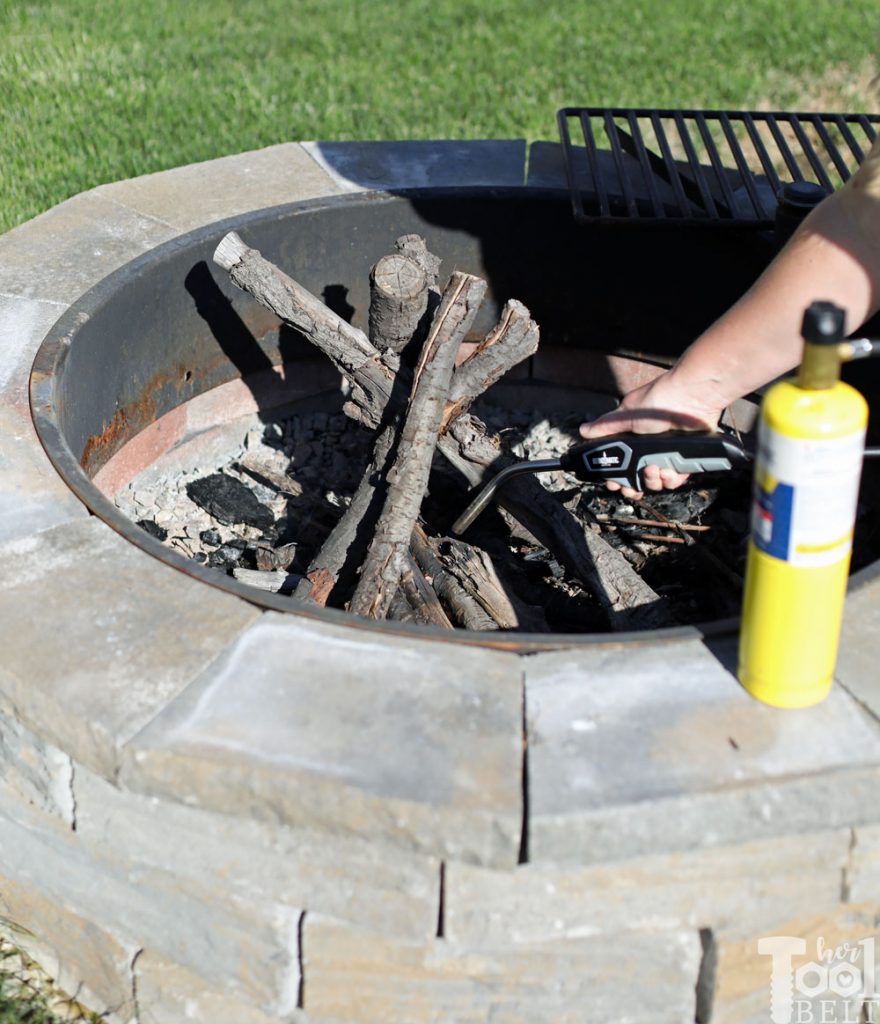 If you're into the latest Epoxy and Resin craze, you can use it to pop your bubbles. And if your wood projects need a little antiquing and wood burning, this torch gives you a nice and even flame for a consistent toasting look or char (if you prefer) on your wood.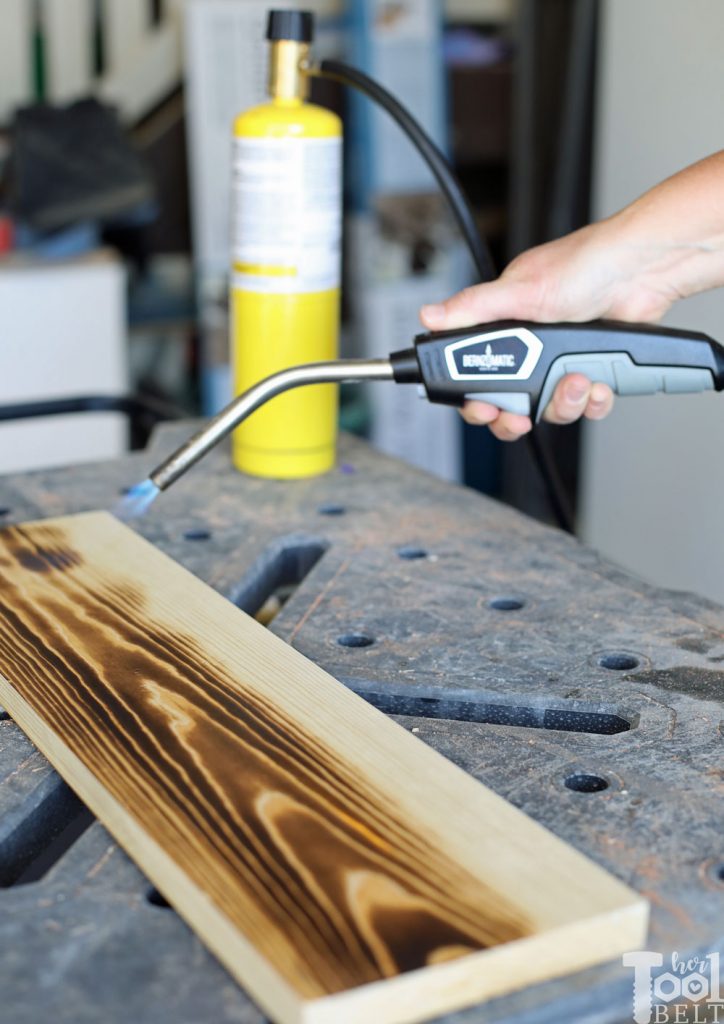 Overall the Bernzomatic BZ8250 hose torch kit is an excellent tool and you'll be glad to have it in your tool kit!
"I acknowledge that The Home Depot is partnering with me to participate in the Tool Review Program. As a part of the Program, I am receiving compensation in the form of products and services, for the purpose of promoting The Home Depot. All expressed opinions and experiences are my own words. My post complies with the Word Of Mouth Marketing Association (WOMMA) Ethics Code and applicable Federal Trade Commission guidelines."