When I was a youngster growing up, we had this great wooden toy box that doubled as a bench.  I remember the bench being able to hold tons of toys and also be a great hide and seek spot.  This new bench plan is a play off of that old toy box bench. I decided to recreate the toy box bench, but in craftsman style…a little more up to date with the current trends.
I found this old gem while trying to find a picture of the old toy box. Ignore the toofless bday girl in the front. That was our old toy box. Apparently my parents didn't take random pics of just their furniture pieces 35 years ago. ha ha.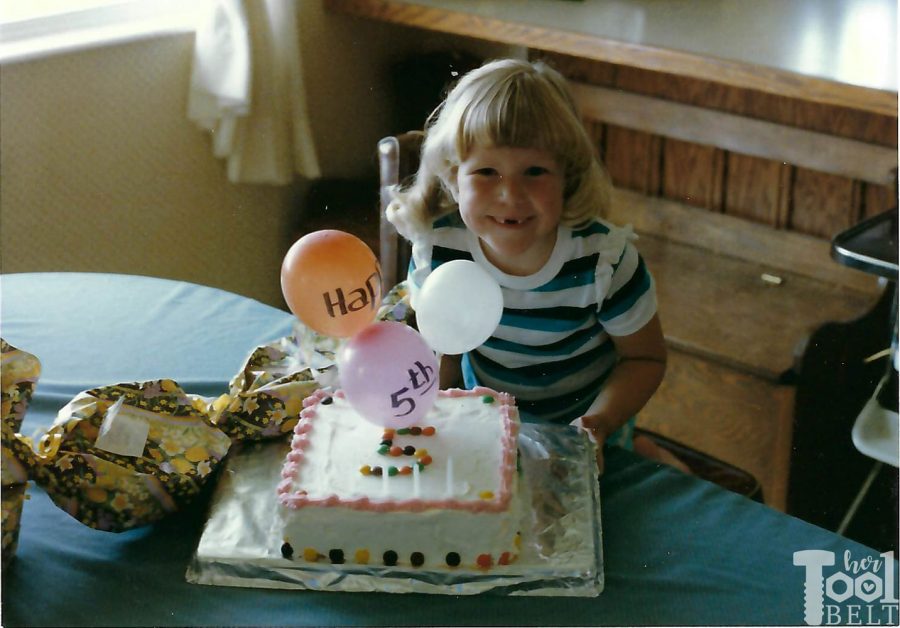 The craftsman style version of the toy box bench.  The bench seat or toy box lid, lifts up to reveal a generous storage area.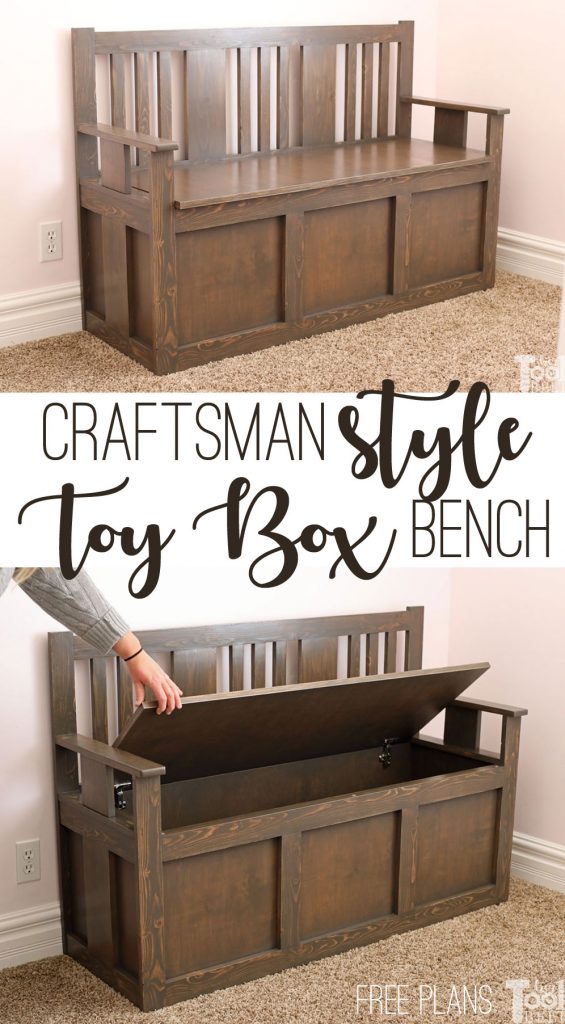 Here is a little side view of the bench details.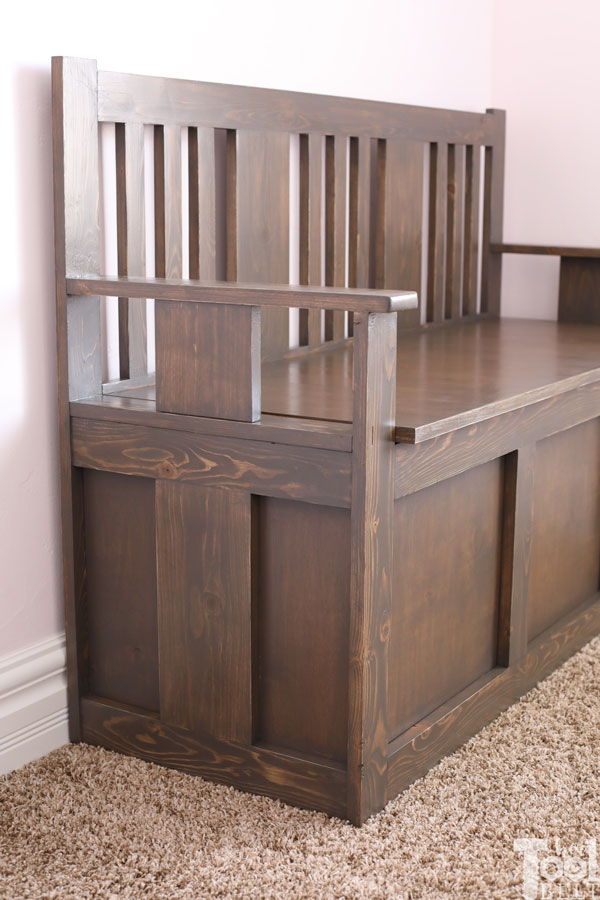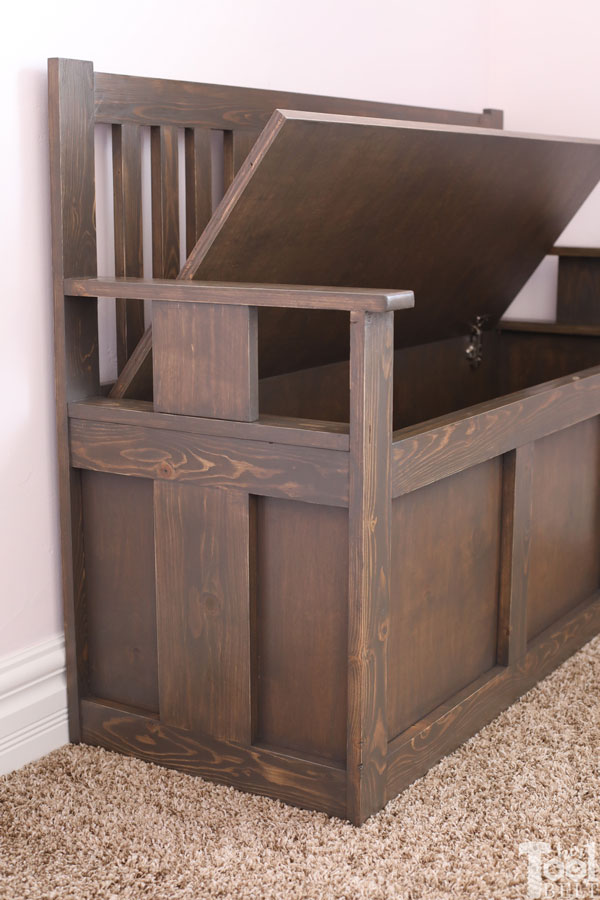 The toy box portion is about 48″ long x 16″ wide and just over 17″ high. The overall dimensions of the bench are 51 1/4″ long, 34 1/2″ tall and 17 1/2″ deep.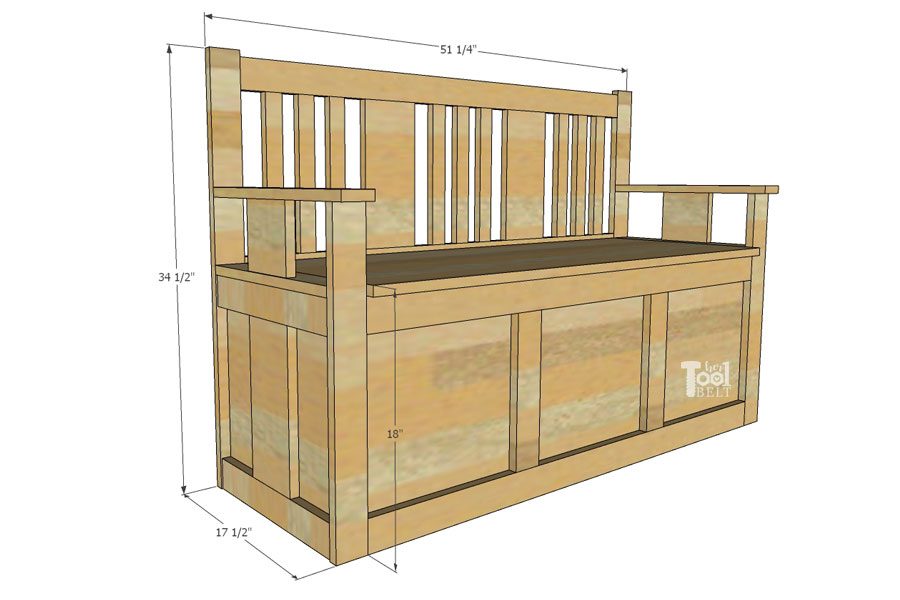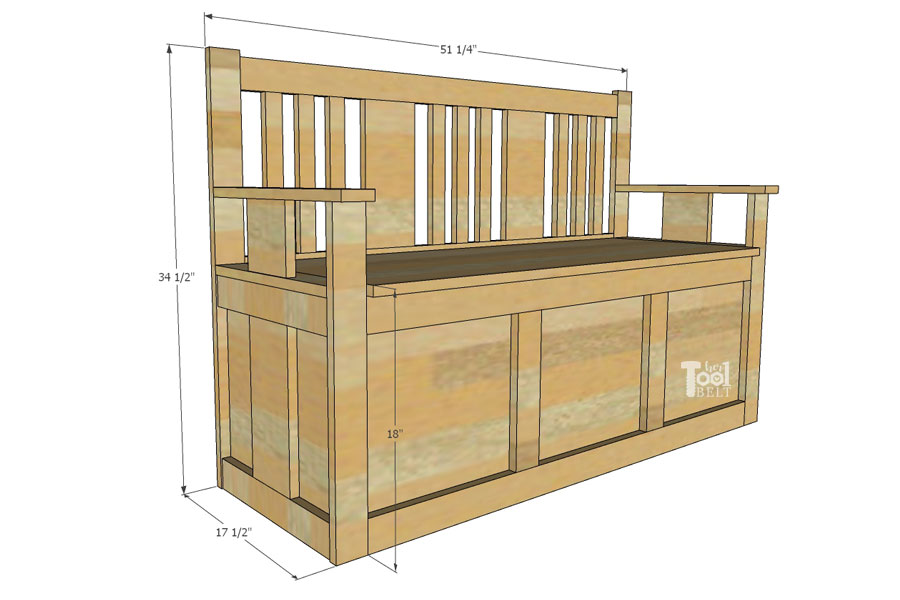 For this design, full overlay frameless european hinges worked the best, and are quite easy to install.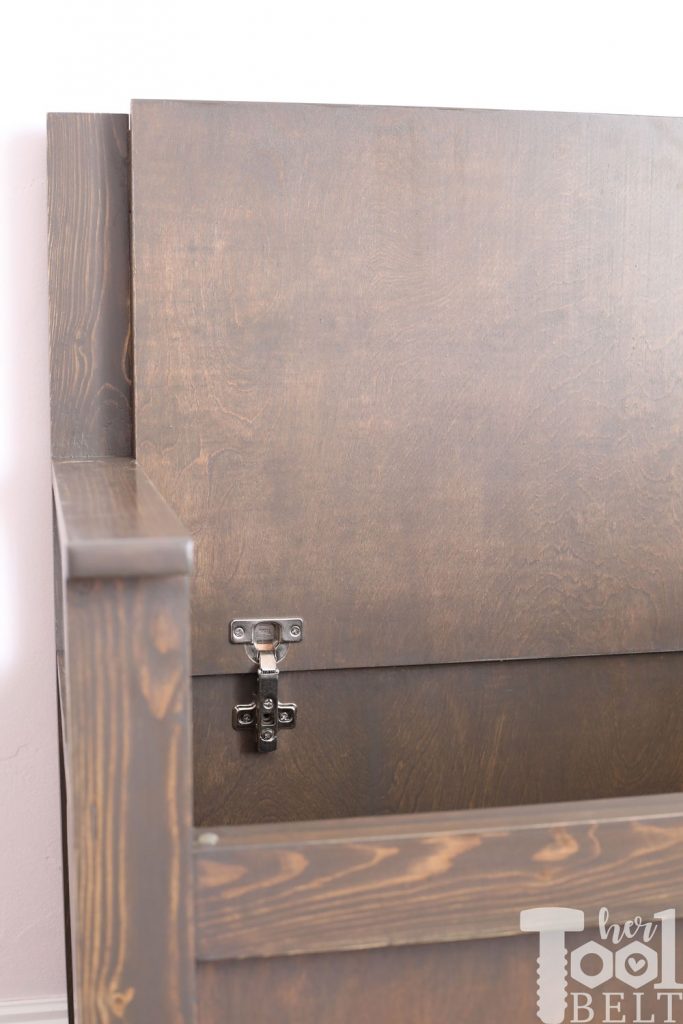 The bench cost me about $85 in materials to make. You'll need:
1 – 3/4″ full sheet of plywood (4′ x 8′)
5 – 1×3, 8′ Board
1 – 1×6, 6′ Board
2 – 1×2, 8′ Board
I teamed up with Kreg Tools on this project and the free build plans are available over on Buildsomething.com (Kreg's website for free furniture/project plans.)
To cut up the full sheet of plywood, I used the new Kreg Adaptive Cutting System with a plunge saw. It worked really slick to accurately cut up the plywood for the toy box.  Right now Kreg Tool is having promos for the Adaptive Cutting System that you can check out here. (I wish I had the master kit with that extra board support. Although if you don't need the rolling table, the plunge saw with the extra saw track in the other promo would be so nice too.) Christmas is coming right up 😉 😉 😉 If you need to drop any hints to loved ones.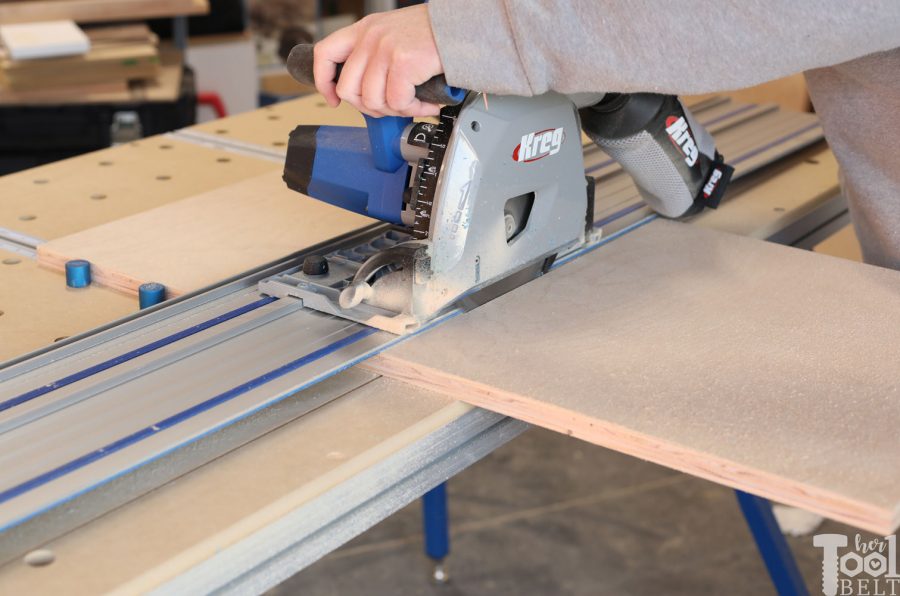 Speaking of Christmas presents, if you're an avid pocket hole driller. Definitely check out the Kreg Foreman. With a pull of an arm, easily clamp and drill a pocket hole at once. So slick!