This 'THINGS' sign is another element in my newly revamped mudroom & command center project: Save my counters!  I wanted to make a painted sign, but I have horrific handwriting and my hand painting skills are really really lacking.  This is the easiest method to have perfect lines, like you get with a vinyl stencil…but without the expensive vinyl cutter.
To make this project you'll need:
wood (mine is a pallet slat 5 1/2″ x 35″)
Printer/paper
Frog Tape (affiliate)
X-acto Knife (affiliate)
Stain/paint
I wanted my sign to be a little bit rustic.  So I used a pallet slat, I love to leave the nails for added character (here's a video showing how.)
Please Subscribe!
Then I stained the wood with the under color that I wanted, this is General Finishes Nutmeg.   Let the stain dry for at least a day.

Download and print THINGS  Things – THI Things – NGS and tape together.  Or design the words or shapes that you want on your sign and print it out.  The font I used is called Captain Howdy.
Add Frog Tape to the wood, when overlapping the tape, overlap around 1/4″ or more.

Tape 'things' or your pattern in place on top of the Frog Tape.

Use an X-acto knife and trace around the pattern, cutting through the paper and tape.
Remove the paper pattern and excess Frog Tape, revealing the stencil.  Make sure all of the tape is pressed down firmly.

Now it's time to paint!  One painting tip that I've learned is that you don't want to soak the painters tape.  To get the crispest lines, paint on a super light coat of paint at first.  I used the dry paint method, where you put minimal paint on your brush and dab it off on a paper towel or sponge and lightly coat the wood.  Let this thin paint coat dry, it'll dry fast.  Then add another thicker coat of paint depending on the look you're going for.
After painting, you can either pull off the tape carefully wet or wait until the paint is dry.
Tip for rustic look:  wait for the paint to be FULLY dry, at least 1 day, then lightly sand the edges and face until the sign is distressed as much as you like.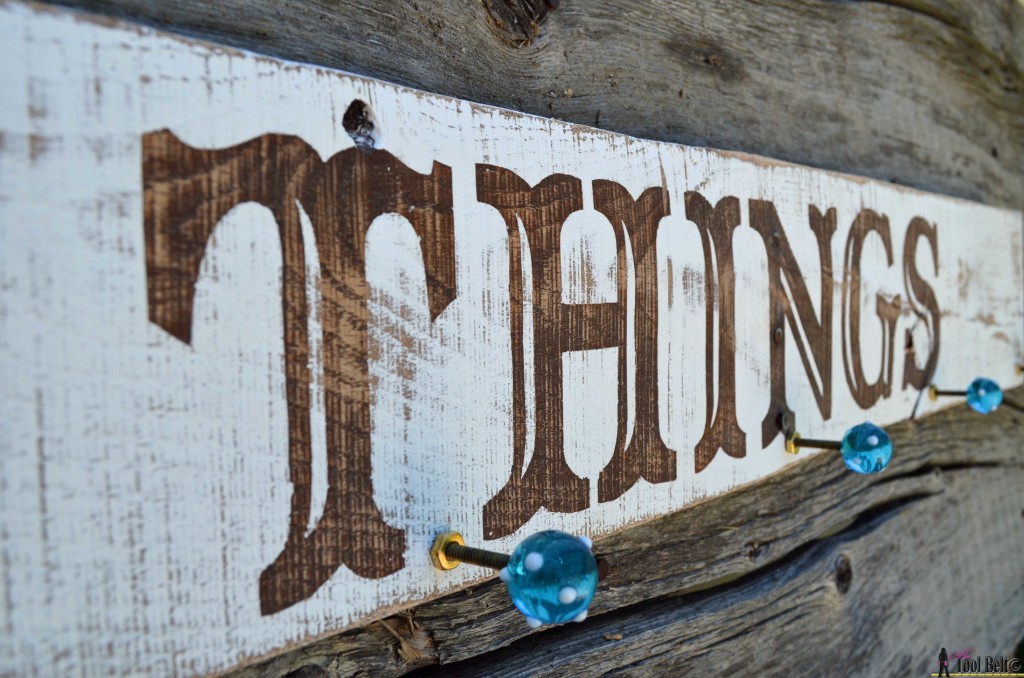 I added turquoise glass knobs that I had previously purchased on ebay for another project, but didn't work out.  Add 2 picture hangers to the back.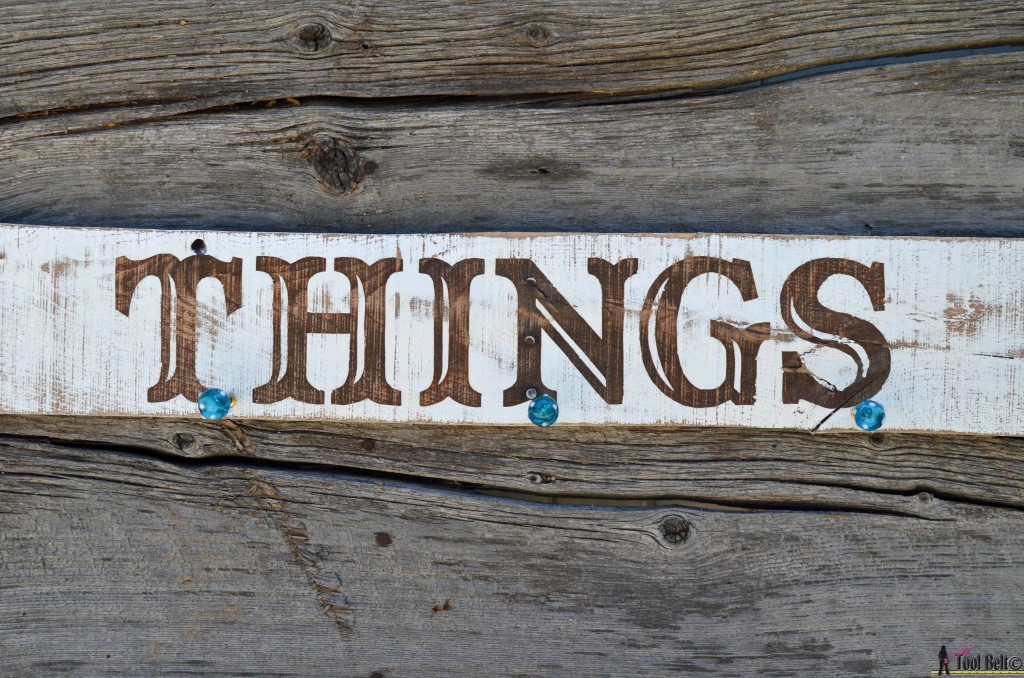 For the baskets I really wanted to find something like these white bins.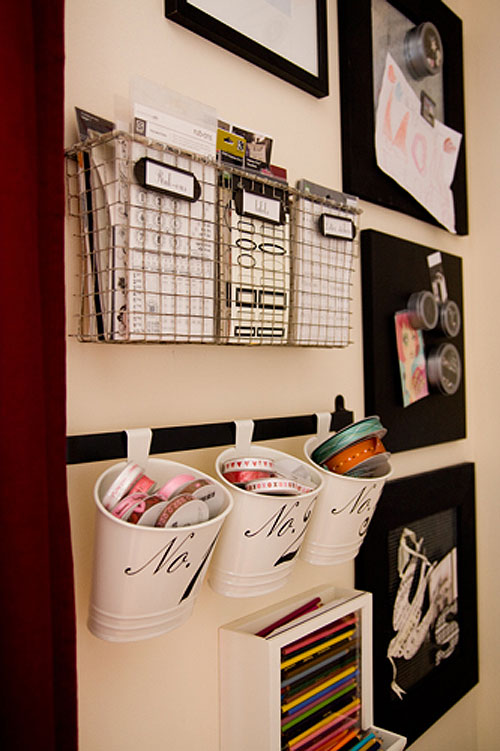 Or these woven baskets.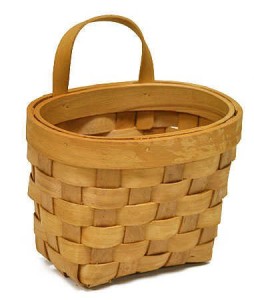 But the baskets I found were at Jo-Ann's for $2.50, so I had a hard time passing them up.  Maybe I'll come across something a little cuter later.  The purpose of the 'things' and baskets, is for each family member to have a place to put their little things that they need frequently.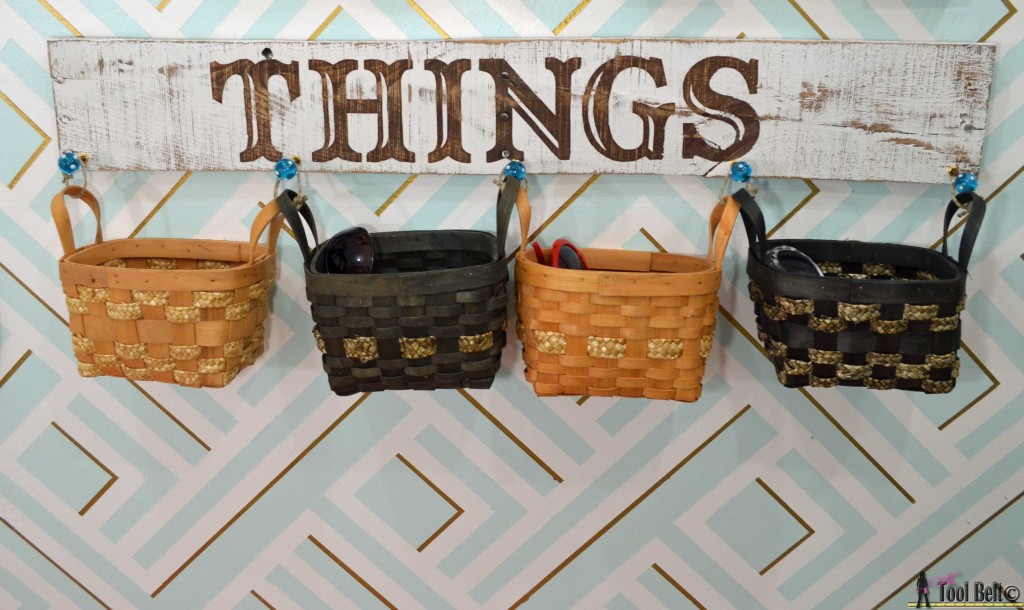 Pin for later: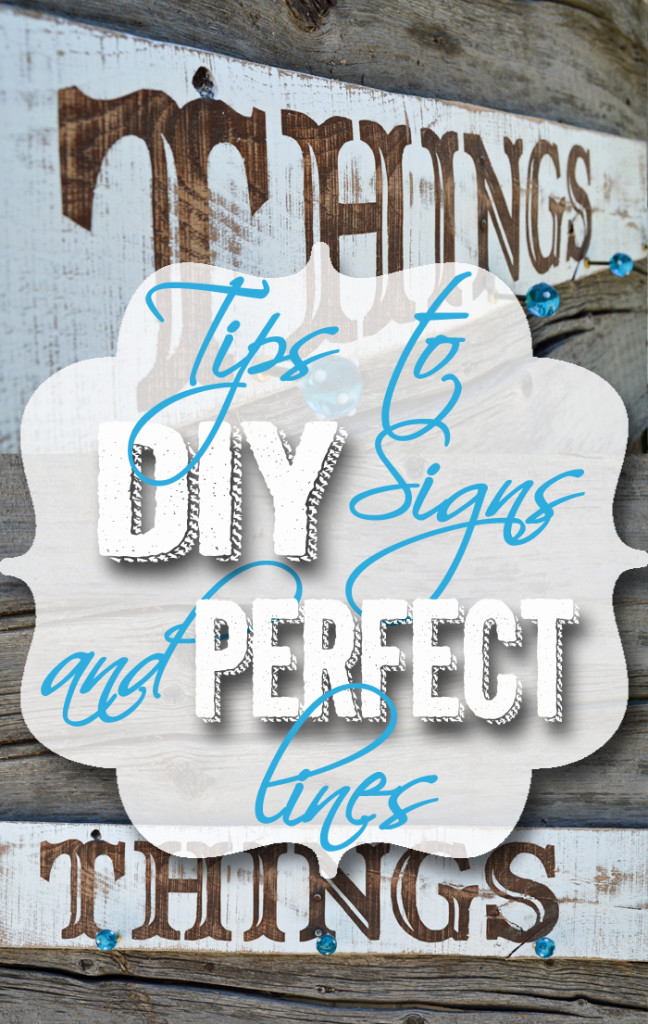 Linked to: My Favorite Link Parties &
Not JUST a house wife, remodelaholic, Savvy Southern Style, House On The Way, Be You tiful, Creative Exchange, Creative Ways, DIY Dreamer, Funky Junk, Confessions of a serial diyer