I have a problem, a clutter problem.  The epi-center of this clutter problem is the kitchen counter.  It is the dumping zone for everything, mail, school papers, and a lot of random stuff.  What makes things worse, is that the counter is one of the first things that you see when you walk in my front door.  Ya I know, I have a weird layout.  I decided that I have got to do something to get organized, a command center.  The mudroom is the best location for my command center.  When I began this project, my mudroom was a blue aquarium, from a previous design flop 🙂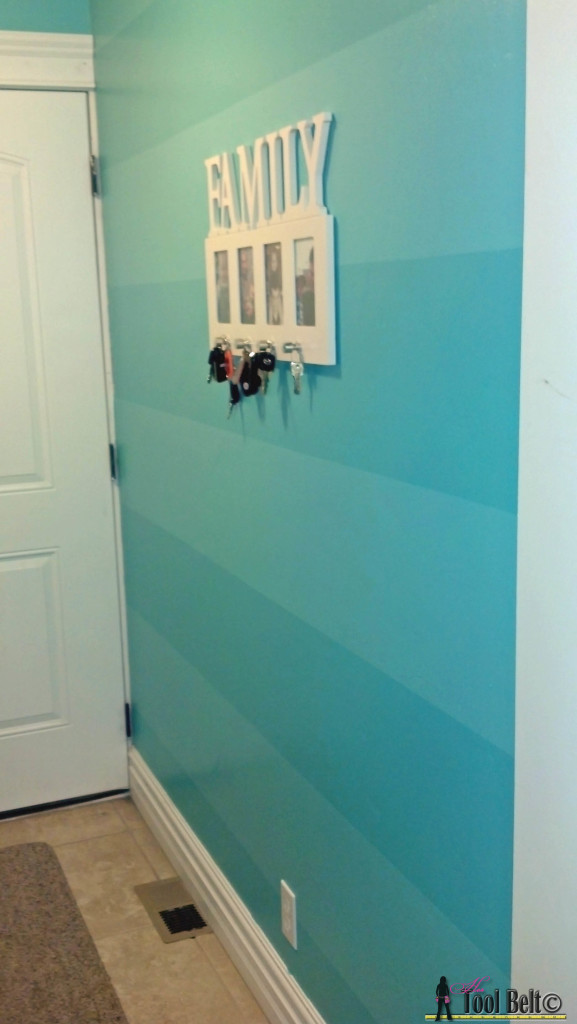 The 'before' mudroom contained a key holder with too few knobs, and the knobs that were there were really large and hard to put keys on.  Because there weren't enough places for the keys, they didn't get put in their proper place, so we always played 'where's the keys' game.
I sat down and brainstormed what I wanted the command center to do:
Easily hold numerous keys
Sort the mail
Place for displaying kid's art/school creations and/or papers needing to go back to school
Family calendar/message board
A place for random stuff that gets used frequently
I also wanted the command center to be a little whimsical and a gallery style wall.  I had already picked out the wild design for the wall, so I wanted to do all of the command center in white to tone it down a bit 😉
To start off I primed everything white.  Then proceeded with my geometric wall.  That was a fun project, with amazing results!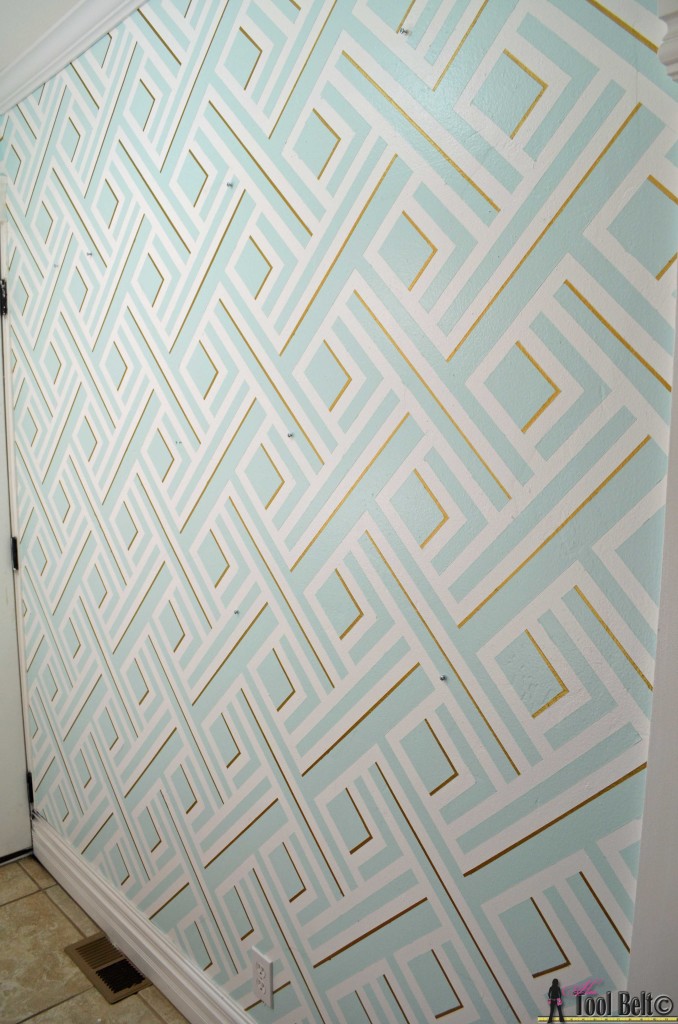 After the wall was finished, I began on all of the command center elements.  I had an idea of 'keys & things'.  It was one of those ideas that you have in your head and you think it sounds so brilliant, and then you say it out loud to your mom on the phone and it doesn't sound so brilliant any more.  But I had nothing else, so I went with it.
The key holder was inspired from an old vintage keyhole, mixed with a jewelry display project from long ago.  I spray painted some little 's' hooks to hold the keys and cut out a keys saying with my scroll saw…just in case we forget in our old age.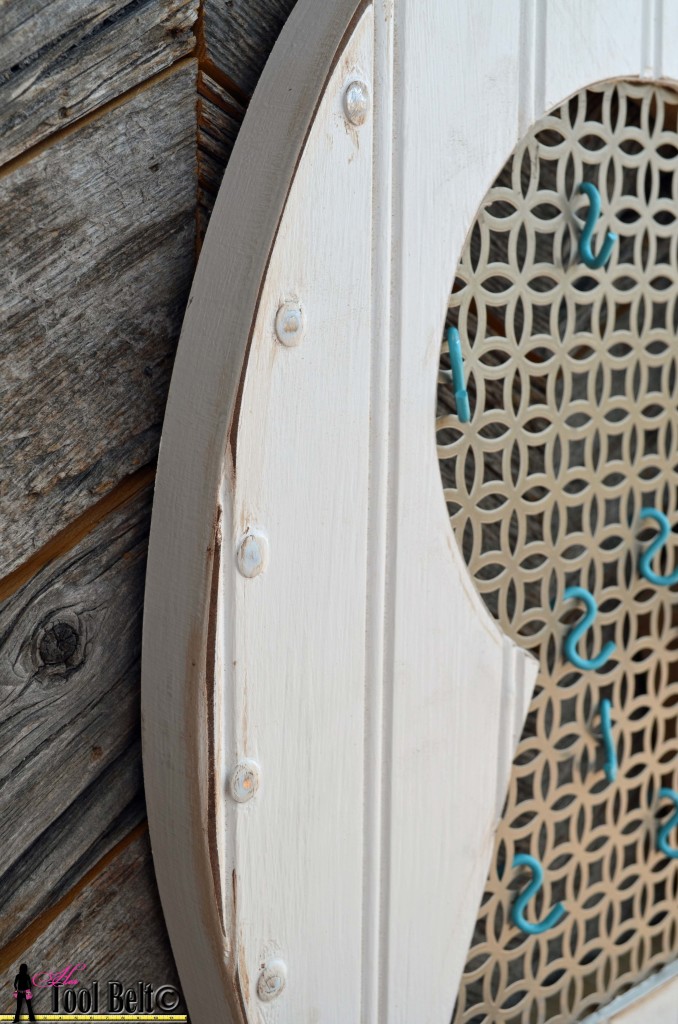 The '&' ampersand was cut out with a band saw from an old piece of barn wood that came from Grandpa's old hay barn.  I added a little coral to the raw cut sides to create a little pop of color.  I think it turned out cute, for a 30 min project.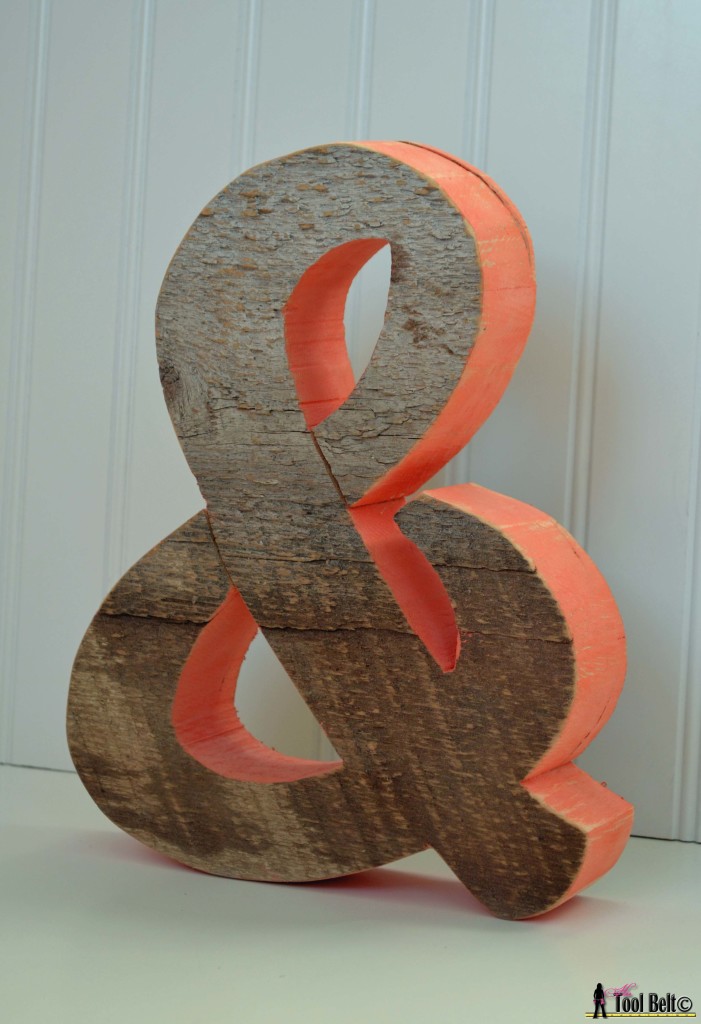 The 'things' sign is very simple.  It is a wood slat from a weathered pallet that is stained dark brown.  I made a simple custom stencil with frog tape and an X-acto knife and dry brushed white paint on.  Pulled off the painters tape, and it's done.  Hopefully one of these days I'll come across some cuter baskets, but until then…I have these JoAnn's specials.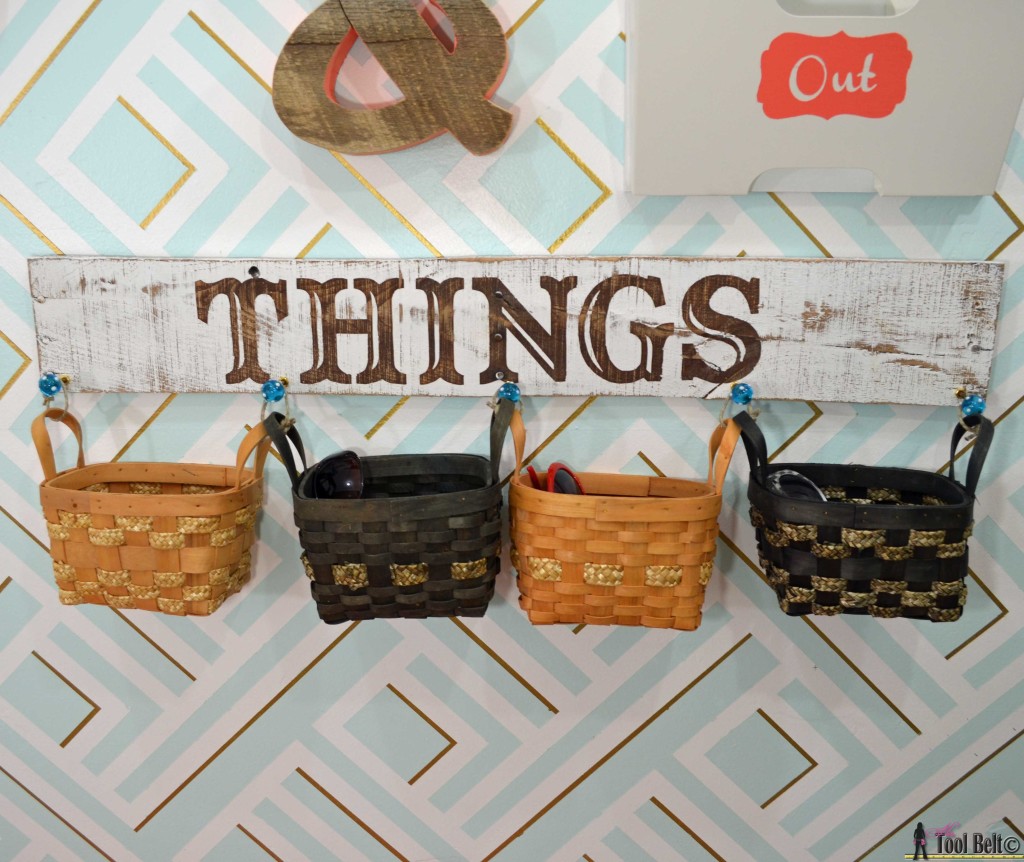 The mail slots have been wonderful!  It's crazy how much mail piles up.  Now it's organized until I get around to doing what I need to with it.  The mail bins are from Ikea ($15 for 5 magazine bins.)  I mounted them on a piece of MDF and topped it off with my favorite molding.  I again used the simple technique of frog tape/X-acto knife stencils to personalize and customize the mail organizer.  Why didn't I do that years ago???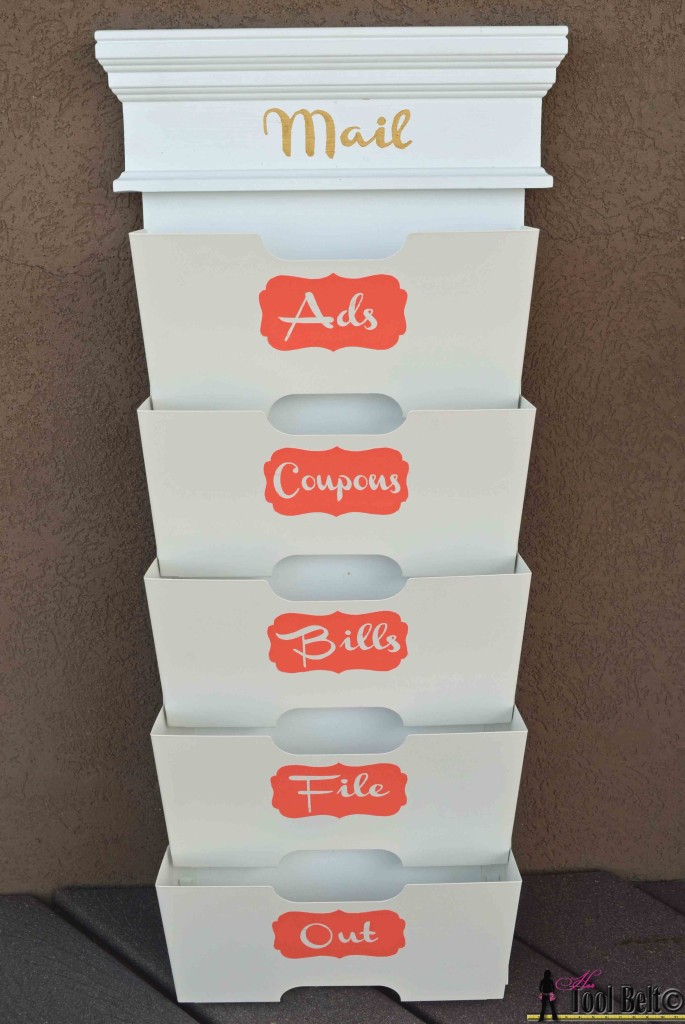 The last element that I added to the command center is the giant magnetic bracket frame.  I had a few set backs on this project, namely not paying attention to the metal and the metal not being dry erase marker friendly.  I do plan on adding a magnetic calendar to the top portion of the board, but for now my kids have loved covering it with their art projects!  When painting that mason jar coral, I decided to try a homemade chalky paint recipe.  I found it on pinterest and instead of plaster of paris, it called for baking soda.  The out come of the paint was fairly gritty, but if you sand the top layer off, it works out fine.  I plan on trying the plaster of paris version to see if it is better.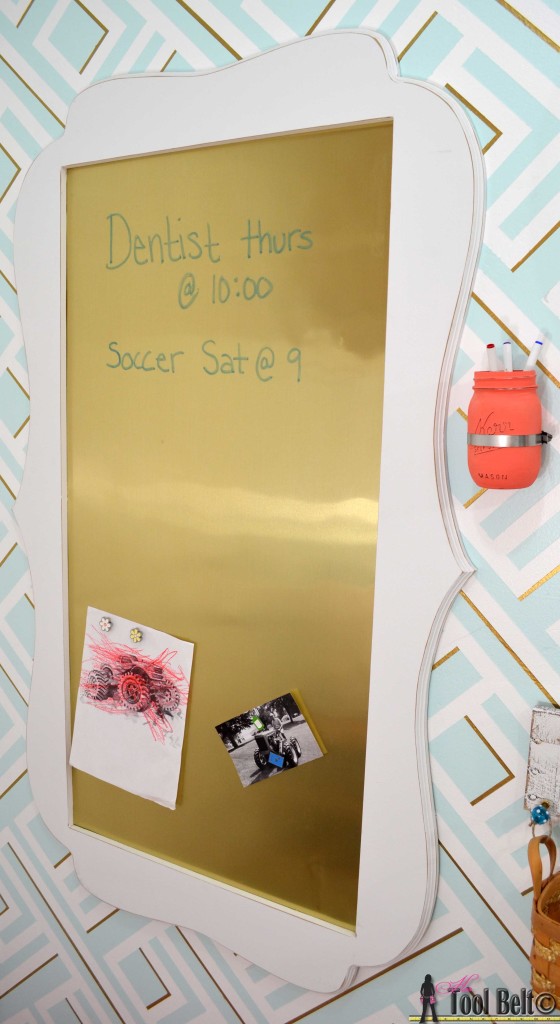 So far we have absolutely loved this gallery style command center, and it has made a world of difference on reducing the counter clutter!!! YAY!  On the opposite wall, I have built a great shoe shelf/bench and cabinets.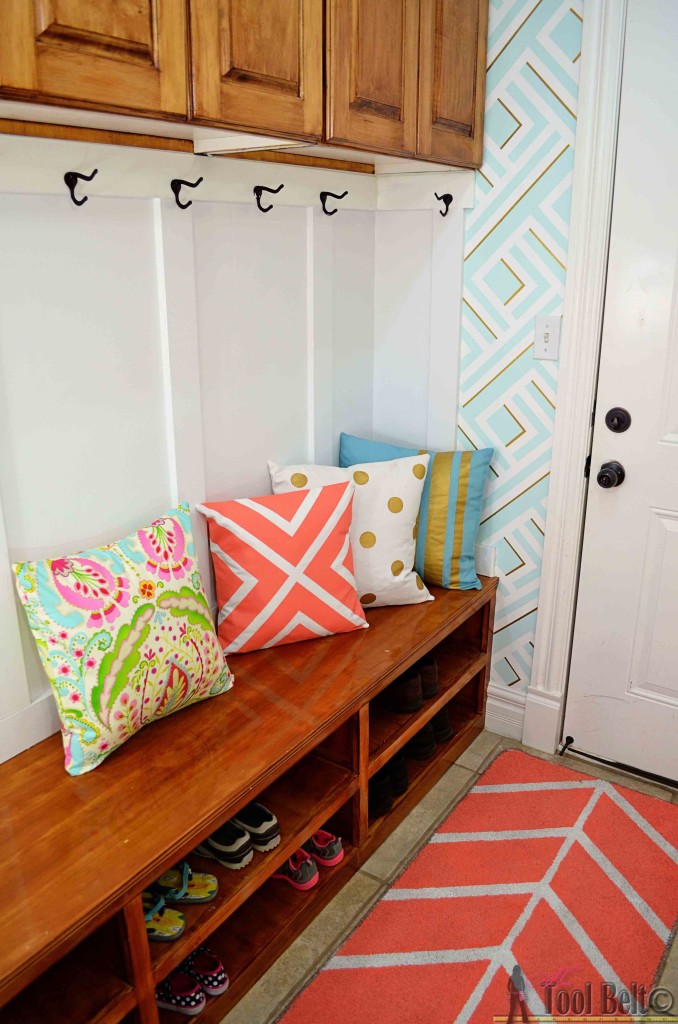 Stay in touch, and happy organizing 🙂
Linked to:  My Favorite Link Parties, Remodelaholic, Savvy Southern Style, Best of DIY, Metamorphosis Monday