Hi!  I'd love for you to follow me on Pinterest Her Tool Belt  and if you love instagram, you can keep up with me there too!
I have a dream… that some day I can grow those amazing cascading flower baskets like the ones from Bloom Master.  My home town has been hanging those baskets for the last 5-10 years or so, and they make main street look amazing.  My Mom plants them too, and her yard looks amazing.  I bought some of the large Bloom Master pots years ago thinking the cascading flowers would look awesome hanging off the back deck.  However the sun is really harsh during the afternoon, it gets overly windy, and every year I fail.  My flower pots look ok, but not full and stunning.  So this year, I'm trying it again but in the front yard where the flowers will be more protected.  I also want to dress up a window that's a little boring.  I built a large planter box out of pallets, since it is made from pallets I won't feel bad ruining the wood.  I'll post periodic updates to show the progress of the wave petunias, hoping for amazing!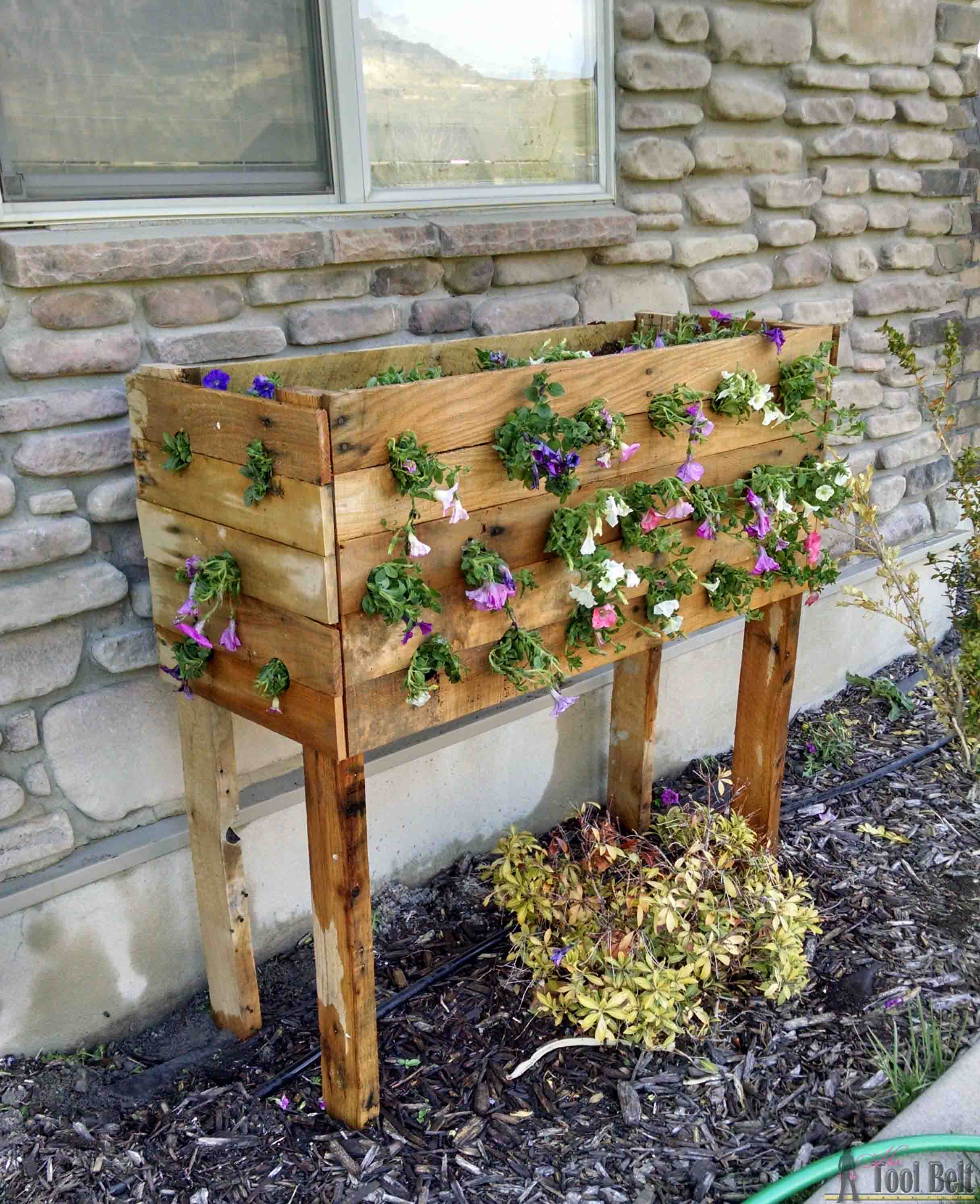 Planting the Pallet Planter Box with Wave Petunias

Please Subscribe
 How to Build a Cascading Flower Pallet Planter Box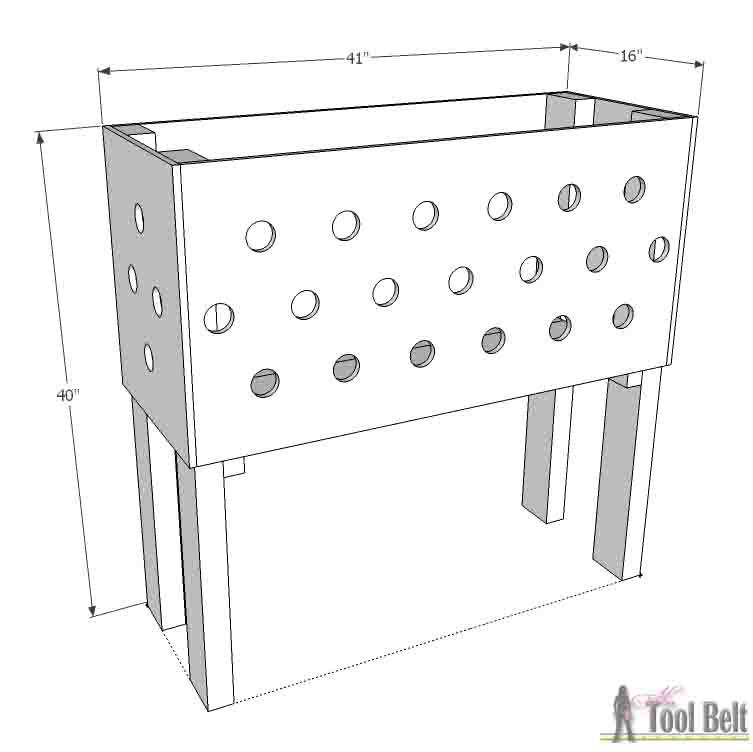 This post contains some affiliate links for your convenience. Click here to read my full disclosure policy.
Cut List
4 – 2″ x 4″ x 40″ – legs
2 – 2″ x 2″ x 15″ – bottom support
4 – 1″ x 4″ x 36″ bottom
1 – 1″ x 1 1/2″ x 36″ bottom
40″ long pallet slats as needed
16″ long pallet slats as needed
(Note: if you do not have access to pallets or are concerned about where the pallets have been, you can easily substitute pine 1×4's or cedar pickets found at stores like Home Depot.)
Step 1
This planter box is made mostly from pallet wood, for tips on disassembling a pallet, check out this video.
Please Subscribe!
Measure and mark down 20″ from the top of the legs.  Attach the 2×2 at 20″ with 2 1/2″ screws.  Repeat for the other set of legs.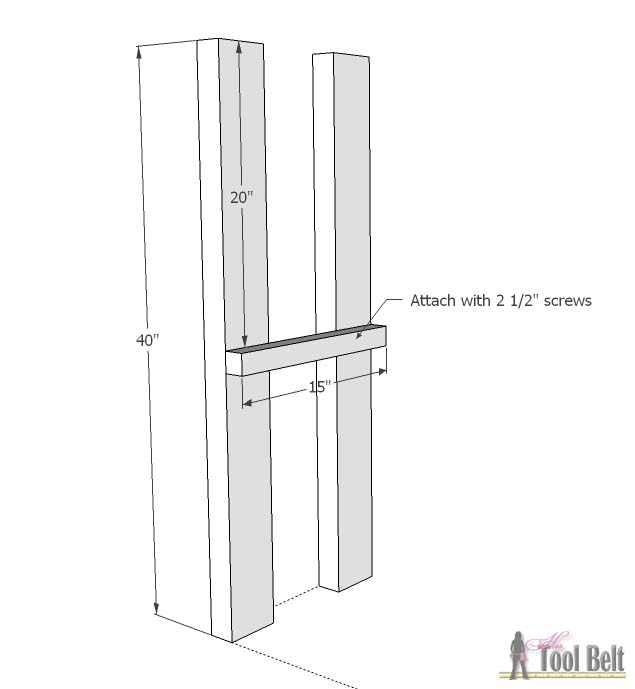 Nail or screw the bottom pieces to the 2×2 supports.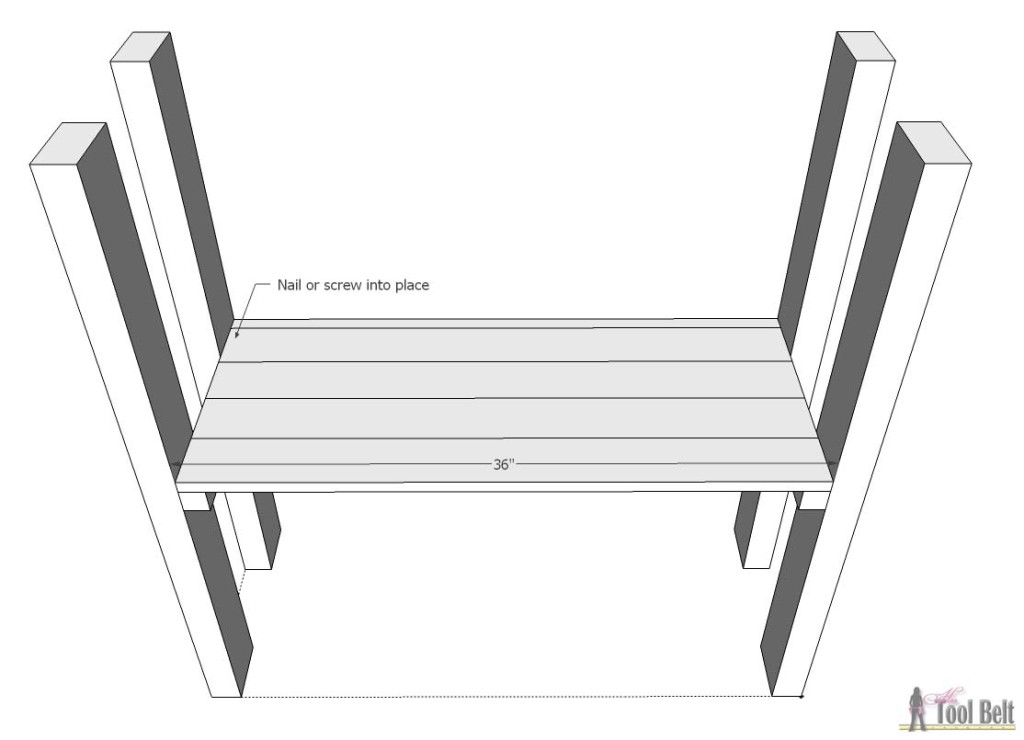 Step 2
Cut pieces of pallet slat to 40″ and attach to the legs for the front and 16″ for the sides.  I originally used a brad nailer, but some of the wood started to warp when wet and I went back and used 1 1/4″ screws.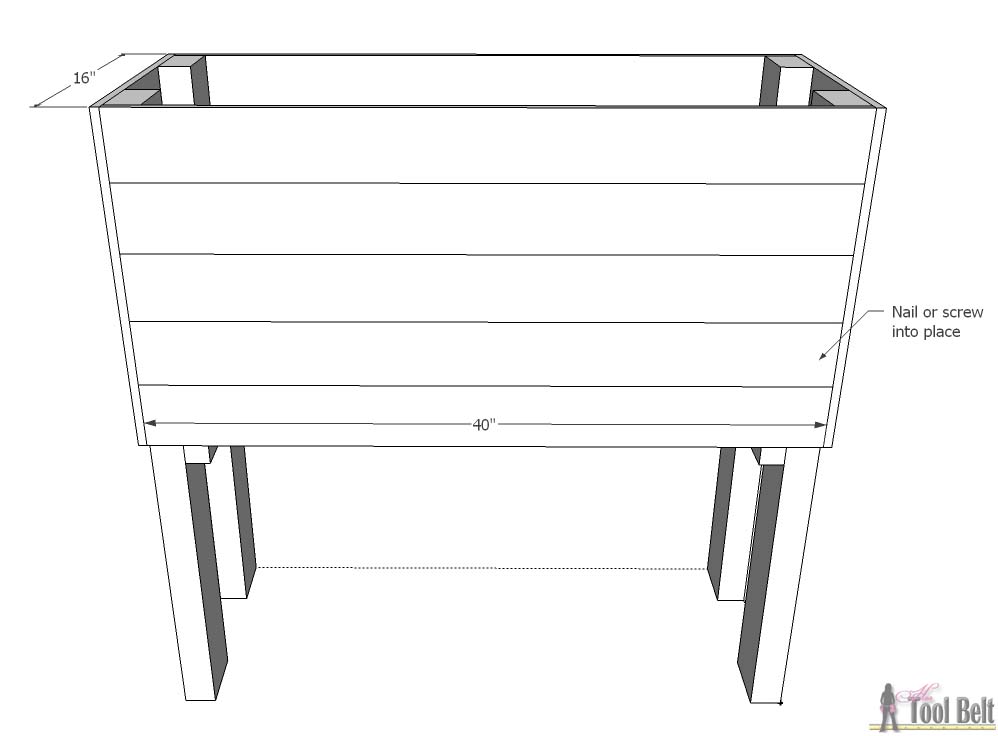 I used a 2″ hole saw to drill holes for the petunias.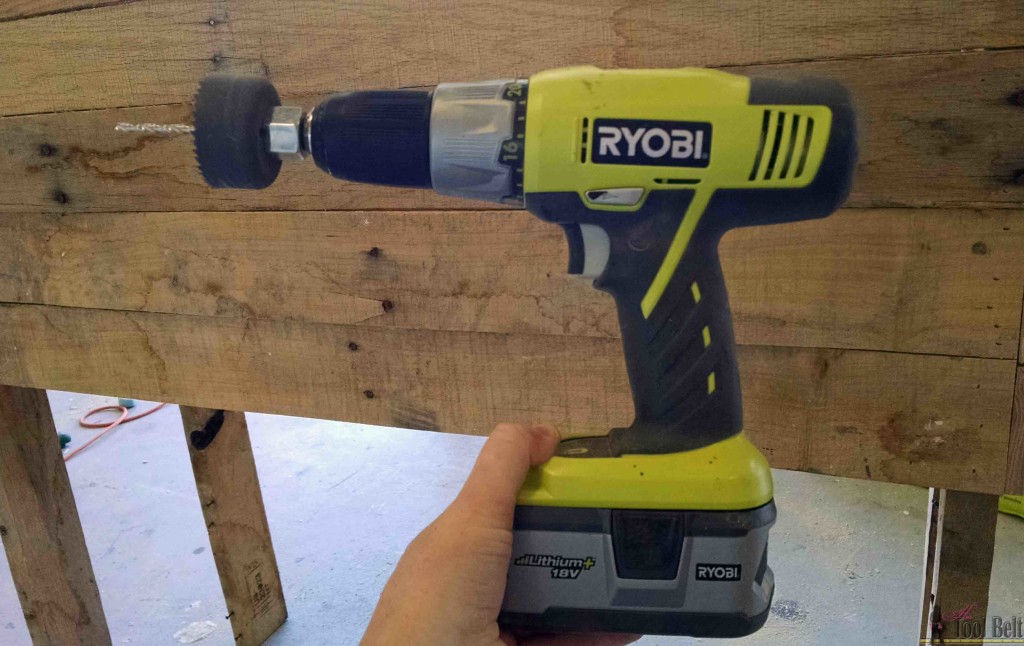 Spacing the holes about every 6″ or so.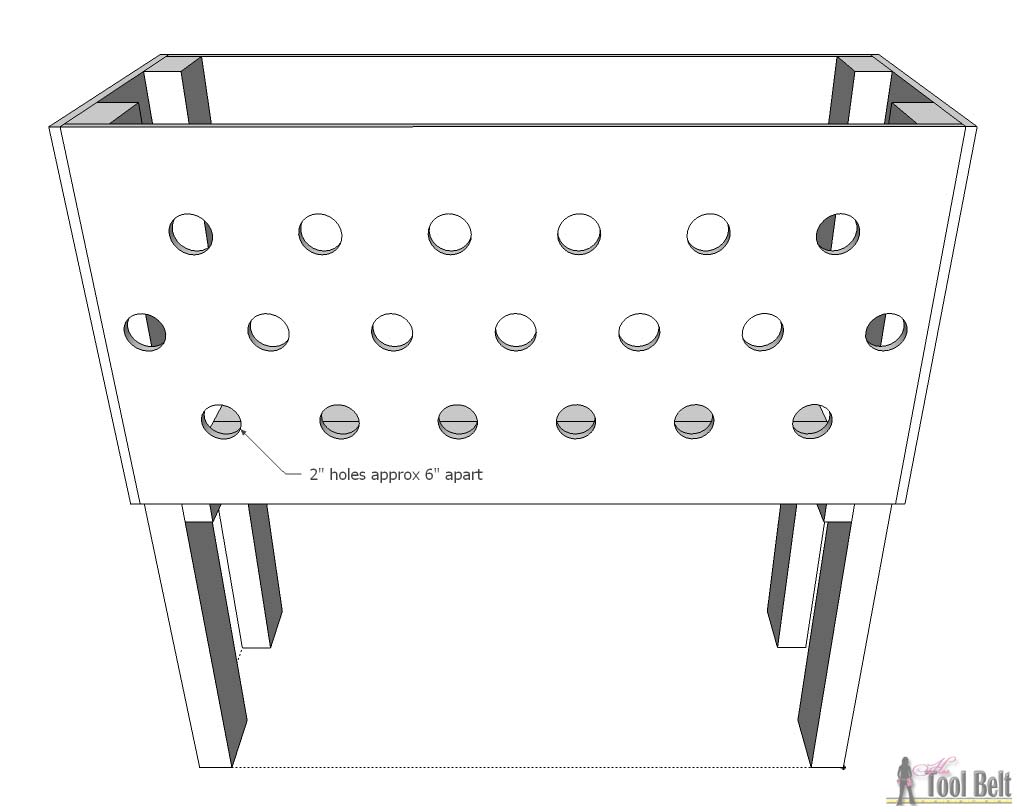 I ended up with a gap between the legs which I used weed guard to block.  You can put a couple of pieces of scrap wood to fill the gap.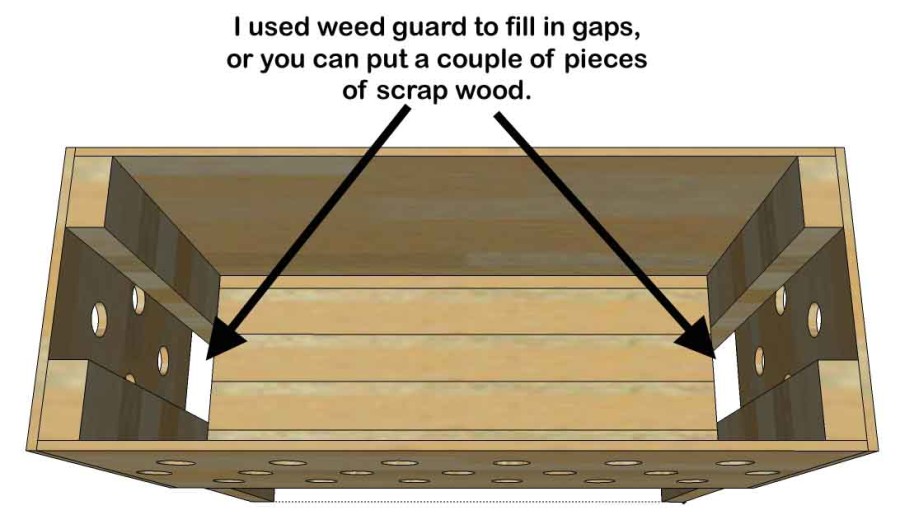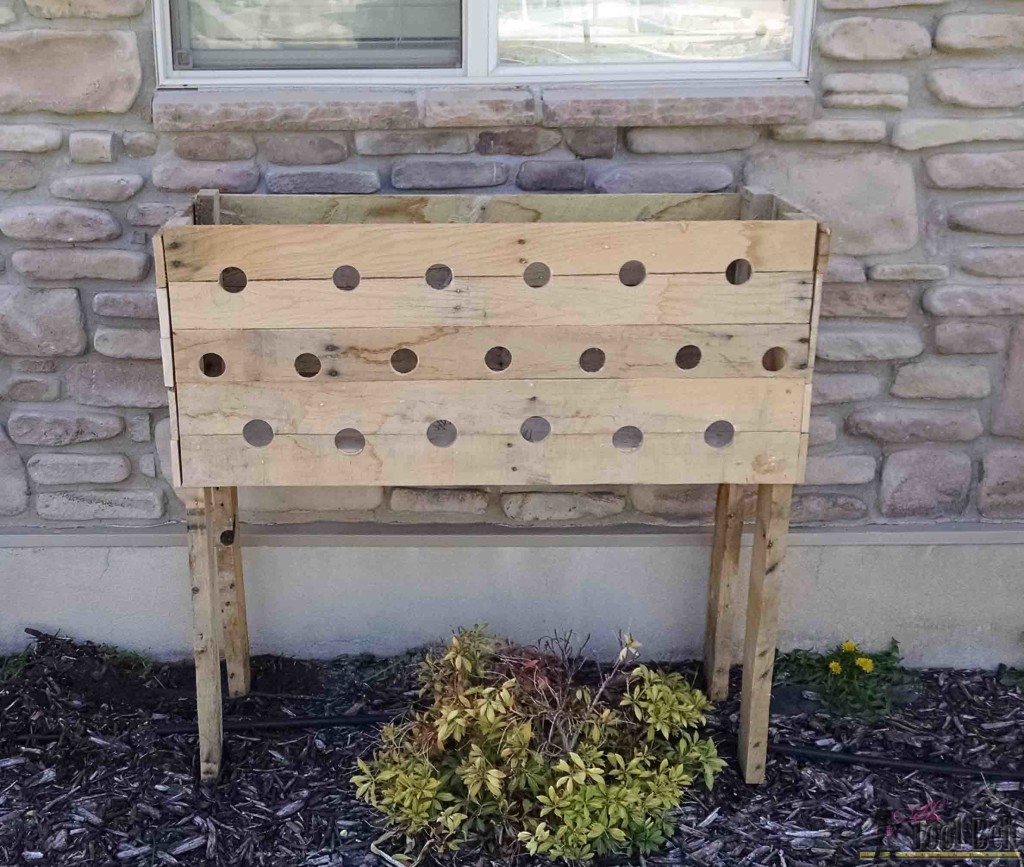 Step 3
Now the fun part, planting the flowers.  These flowers are Wave petunias that I got at Costco, you can also rotate the flowers between regular, cascade and wave petunias.  You need good potting mix and you need to add Soil Moist
to help retain water.  I put a layer of weed guard down on the bottom, because I had a few holes.  You may have a little dirt wash out for the first little while, but once the plants start growing this will stop.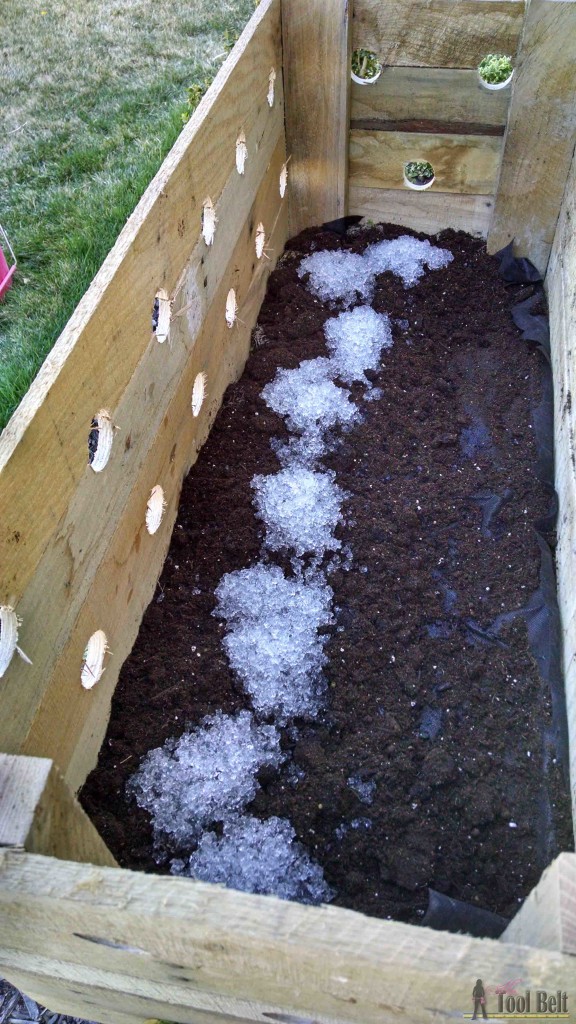 Add the first row of flowers, then cover with soil.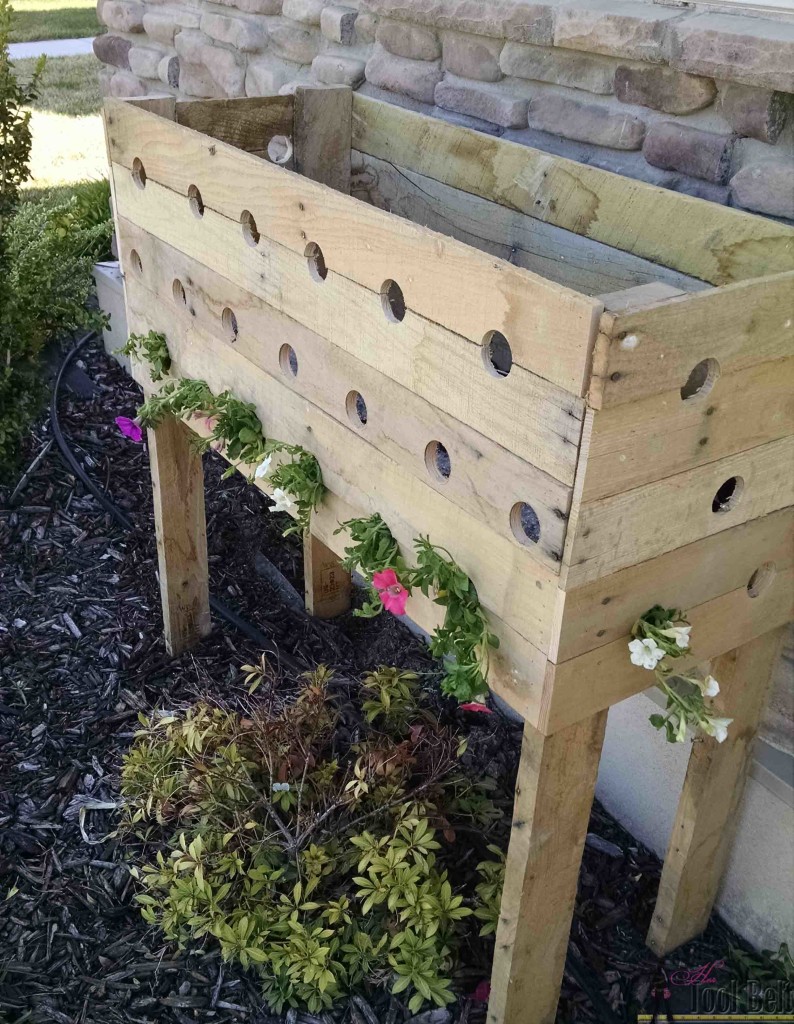 I realized that the box is kind of large and is going to use a lot of dirt (2 bags).  I remember reading somewhere that you can use packing peanuts as filler, hope I remember that right.  I put them in the far back where the flowers wouldn't be planted.
Update: I only did the peanuts the first year, for years 2-4 I have put in pieces of scrap wood from the pile to add filler space.  That's worked great.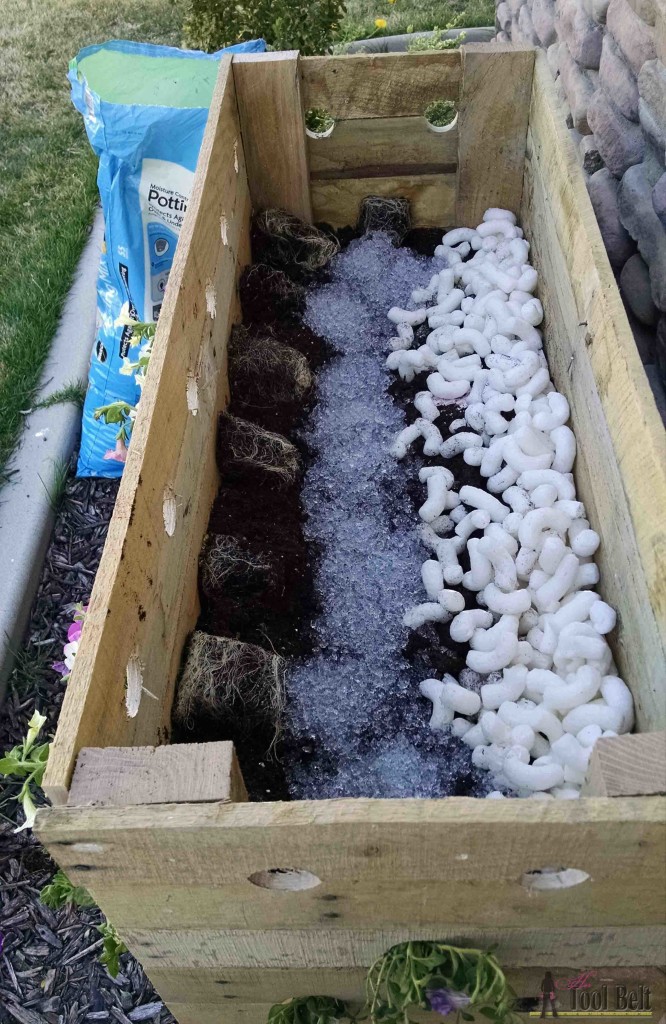 Then cover with more dirt.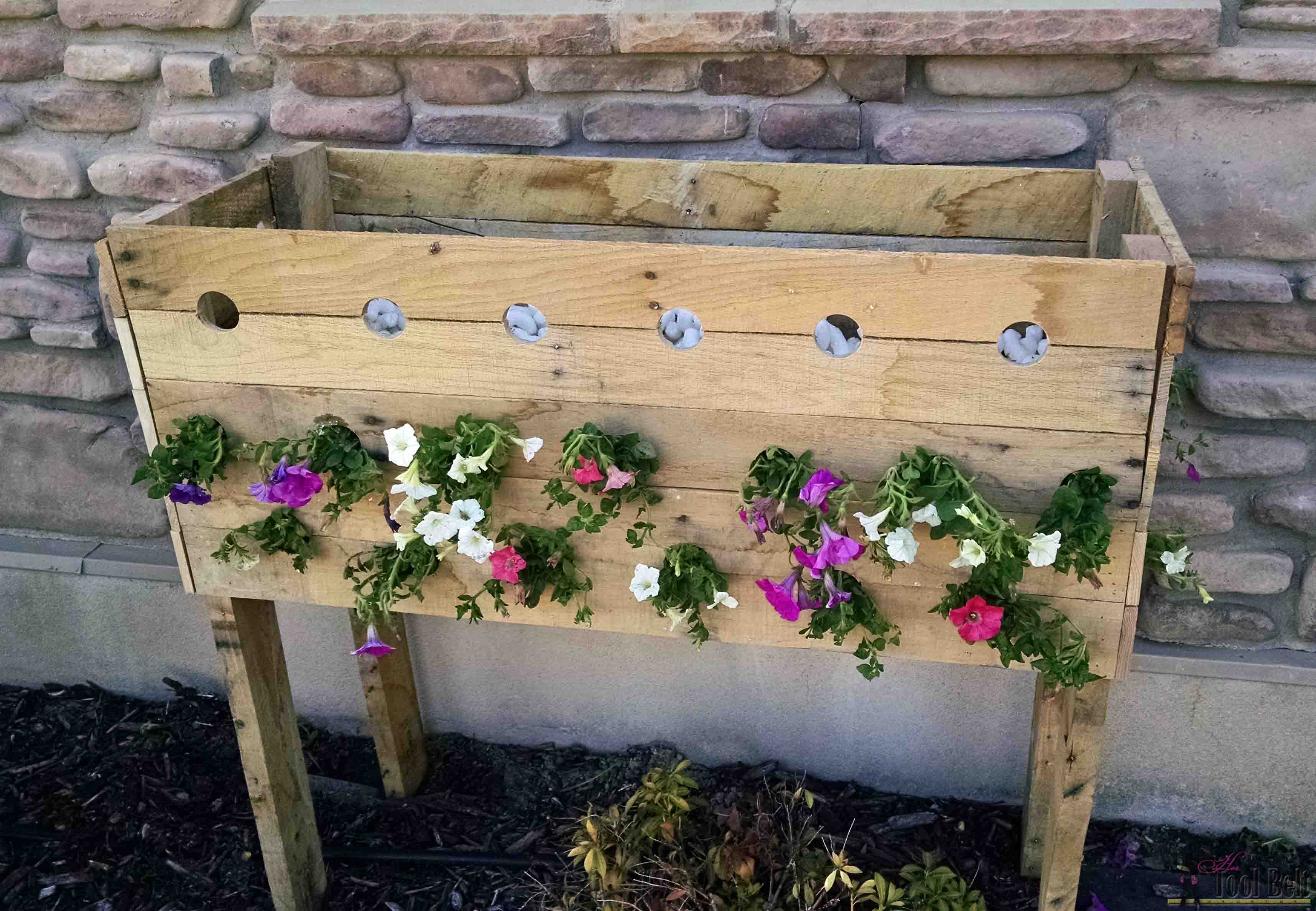 Add the third row of flowers, fill with dirt and plant flowers on top.
You need to water the flowers everyday, the holes let the dirt get dry.  I usually water until the water leaks from the lower holes.  I also fertilize 1/week.
April 13 – first planted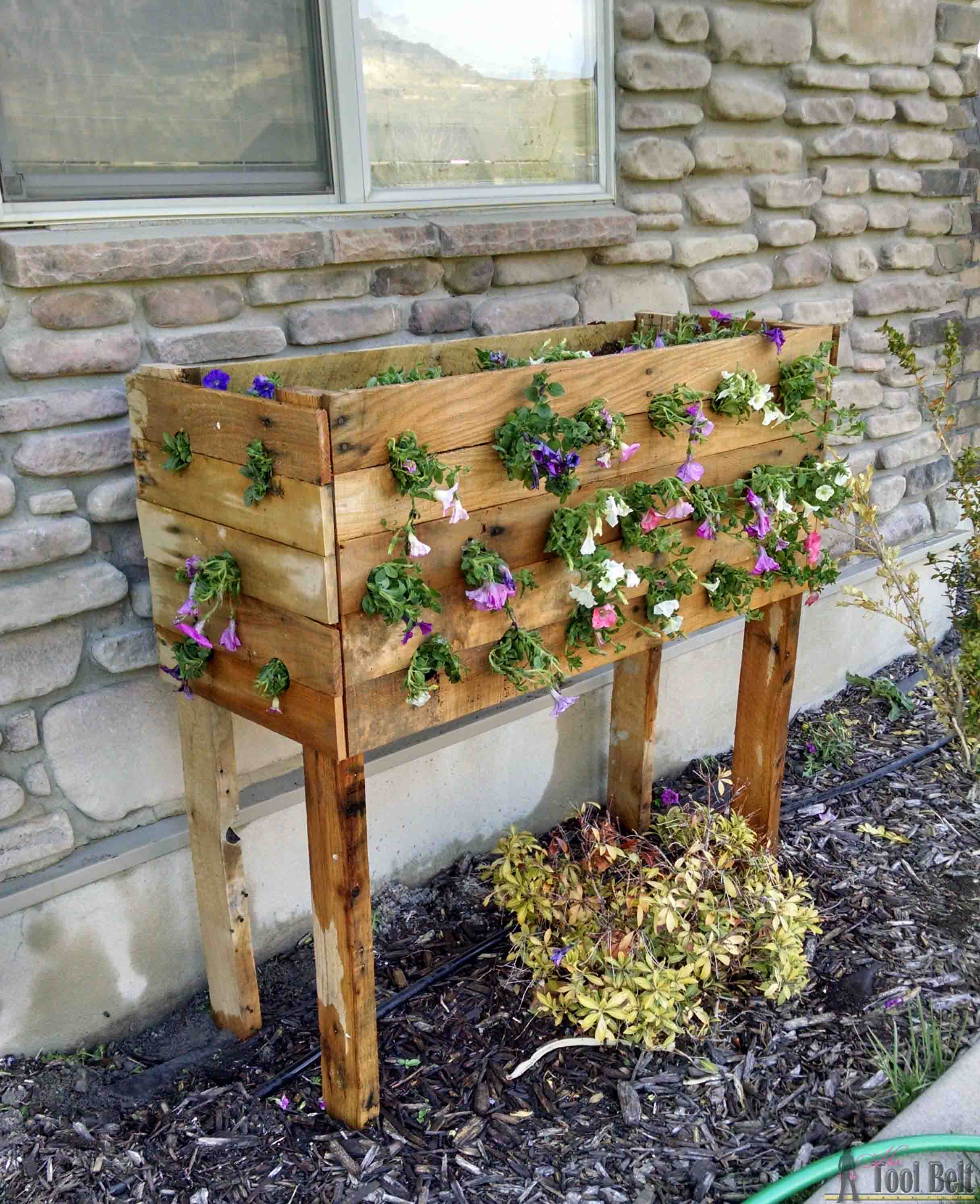 May 20 – starting to grow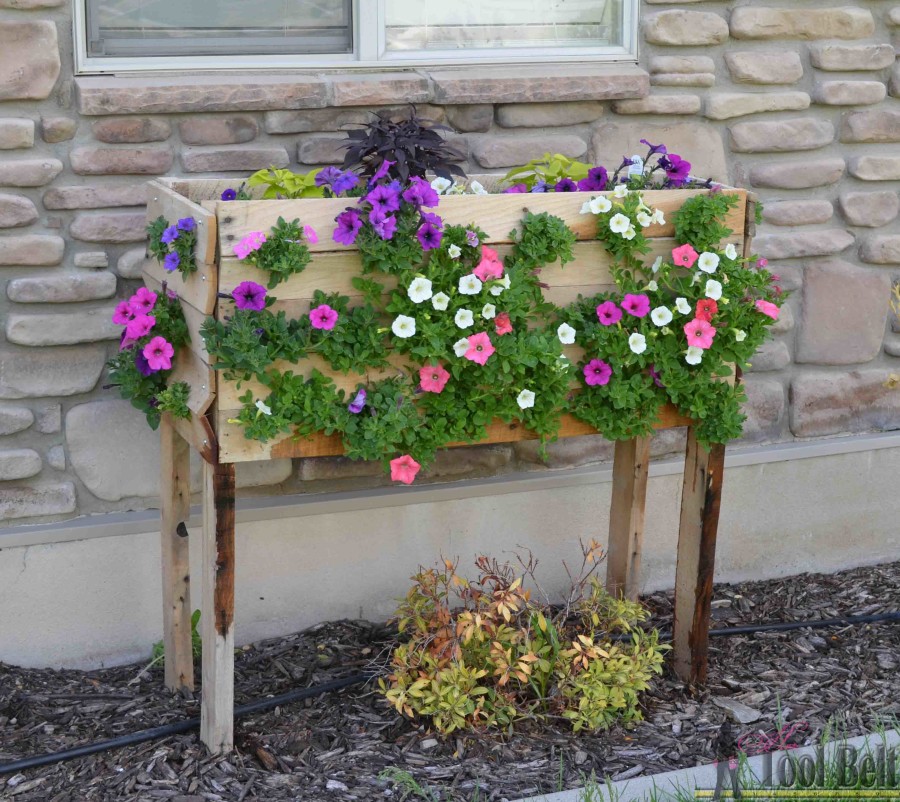 I realized that the poor bush had been dead for some time, even though it had green on it.
June 6 – filling in nicely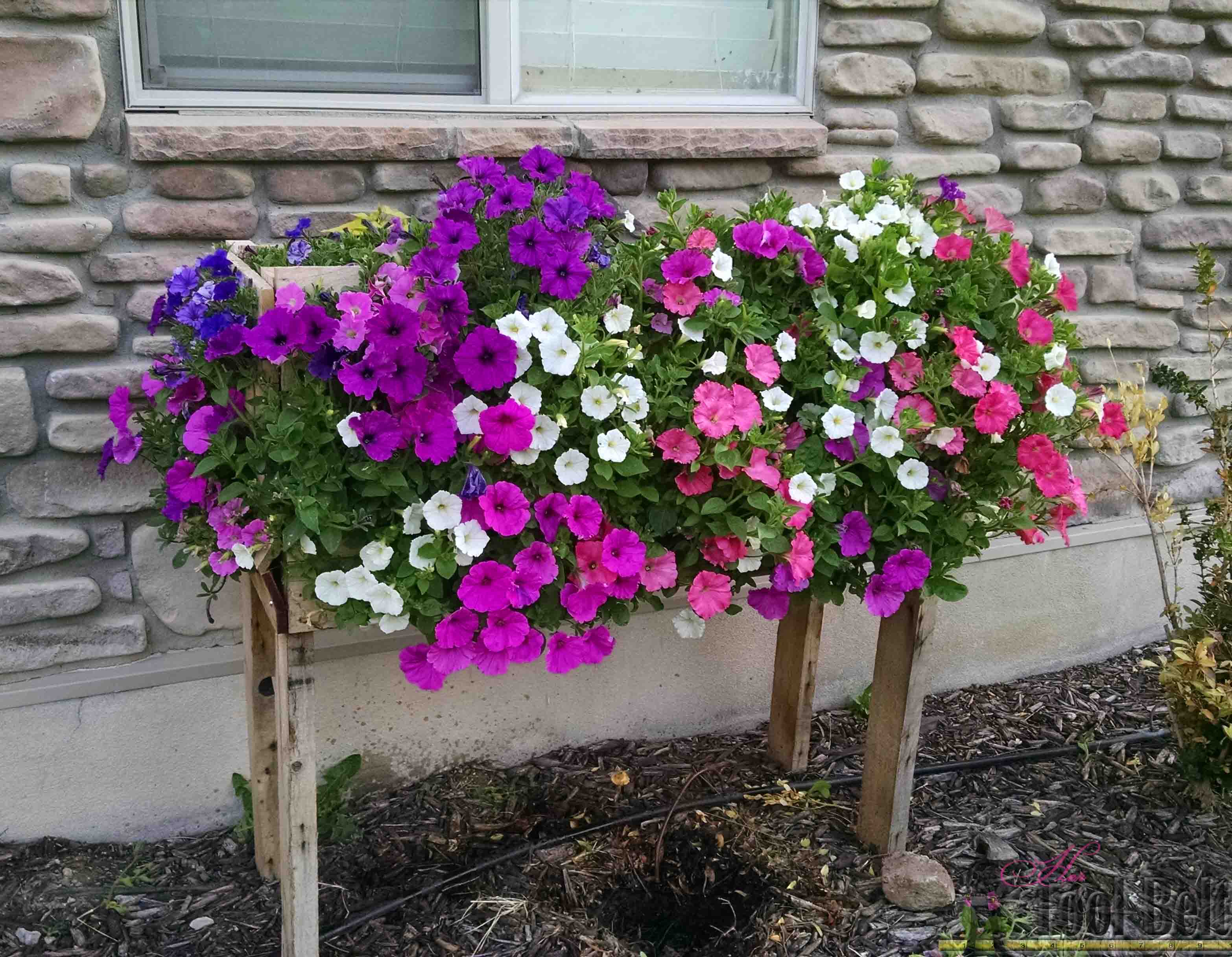 June 22 – tickled pink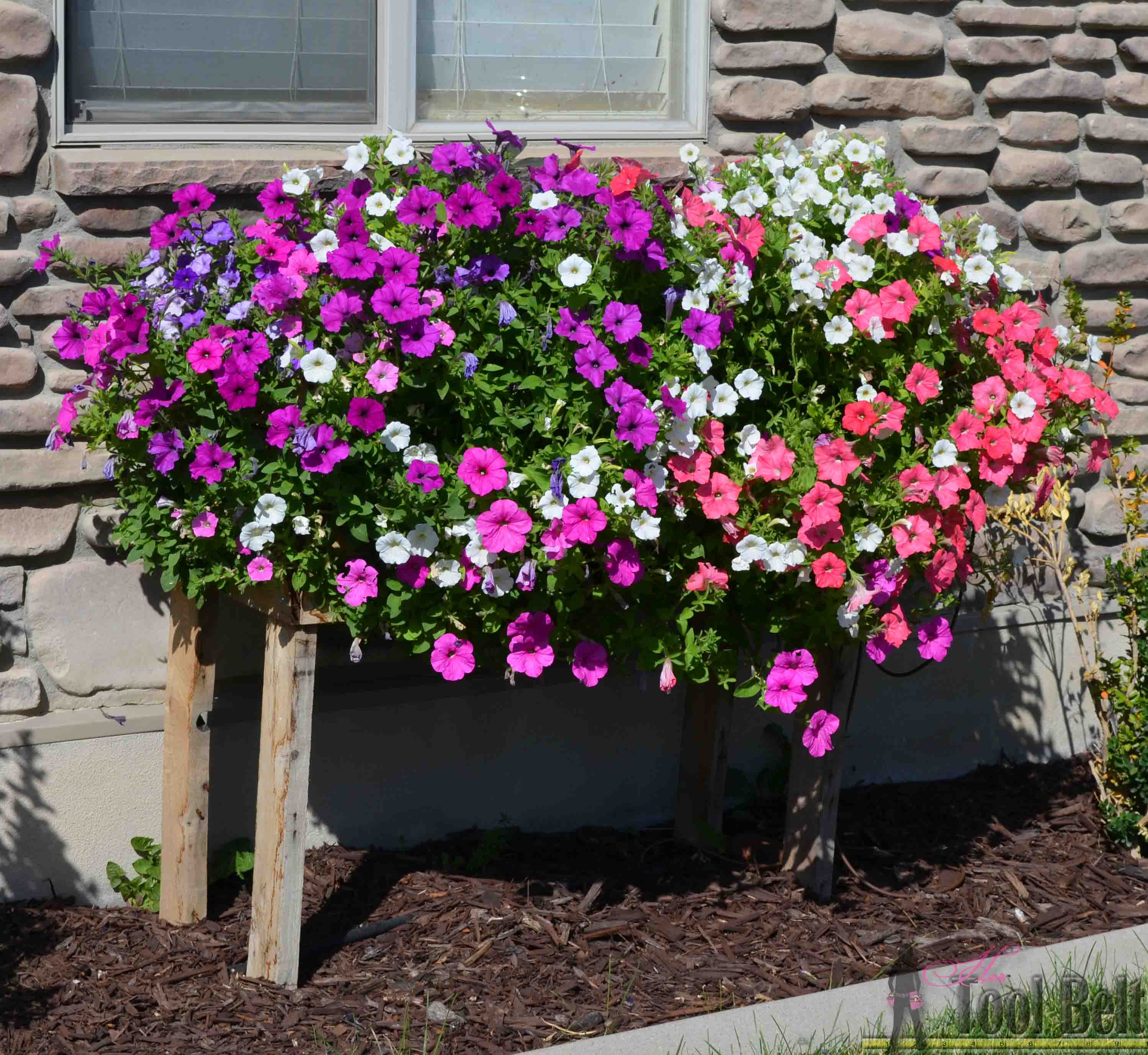 July 24 – little set back
It was the really hot part of the summer and the foliage was very green and pretty, but no flowers.  Realized I needed to spray for bugs and the flowers came back.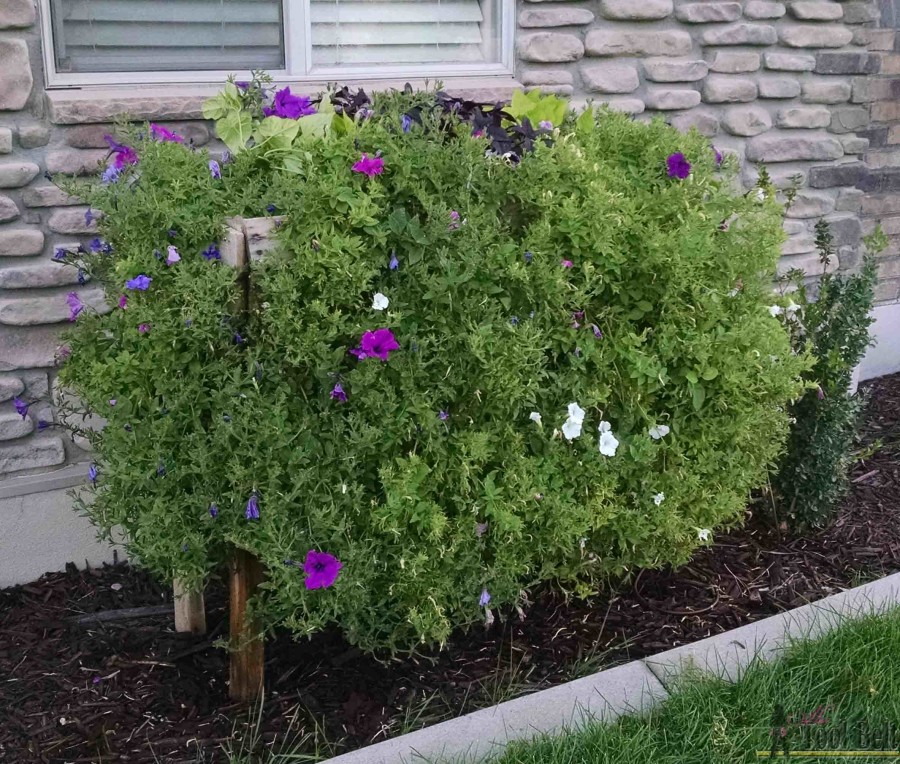 August 24 – looking good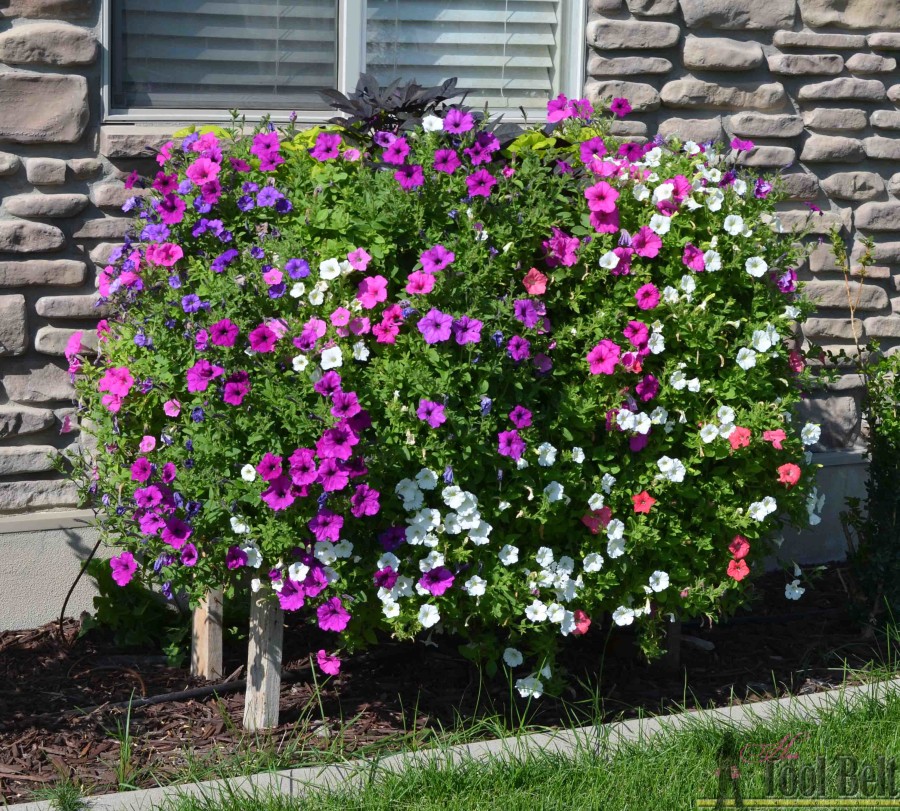 September 22
By this time I'm super excited it made it through the summer alive.  I never made it through July with the baskets on the back deck.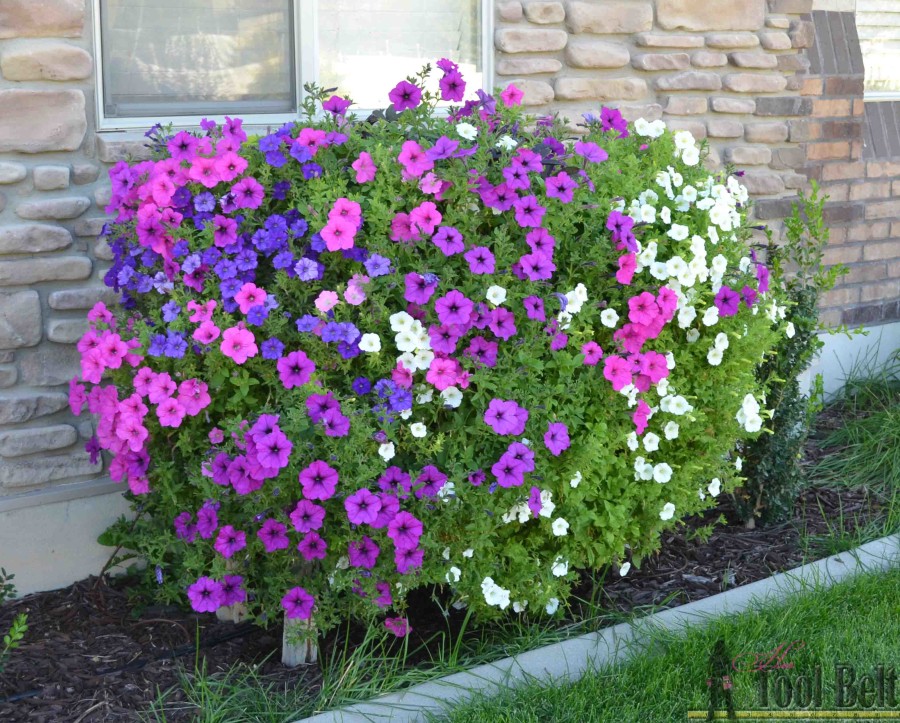 Sprayed it for bugs one last time, and one week later it looked amazing!  Here is the result of the flower box in late September, gorgeous!
September 29 – Amazing!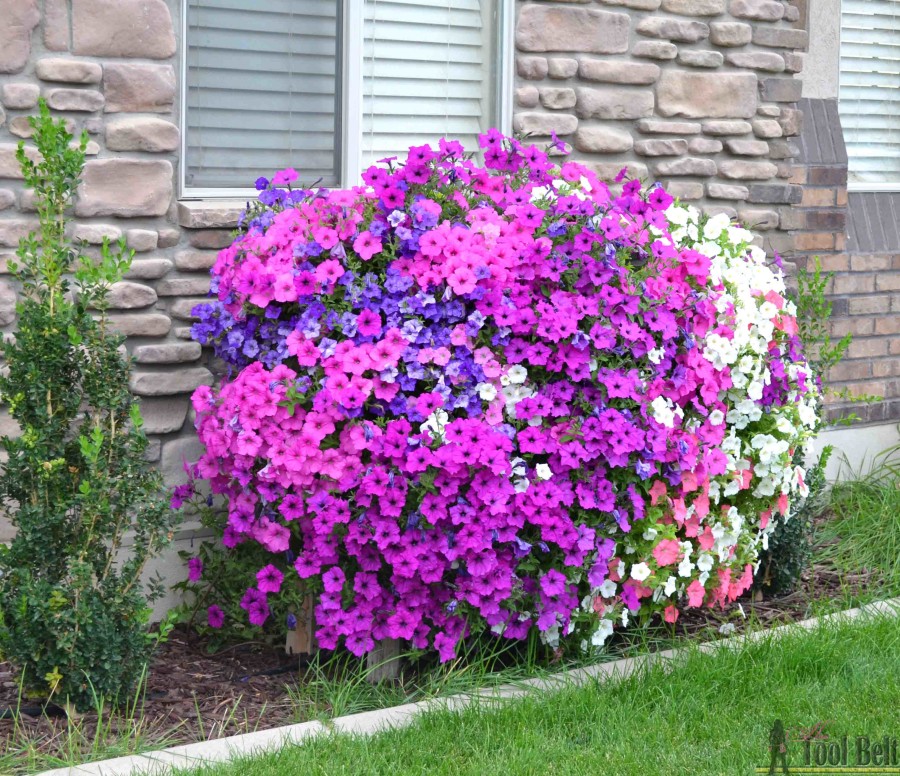 I can't wait for next year!  I think I'll add a few more variations of plants next time.  What are your favorite cascading plants?  Maybe I'll try a strawberry box too!
For another easy planter idea check out the Hanging Gutter Planter.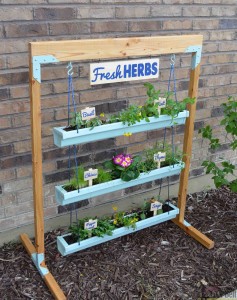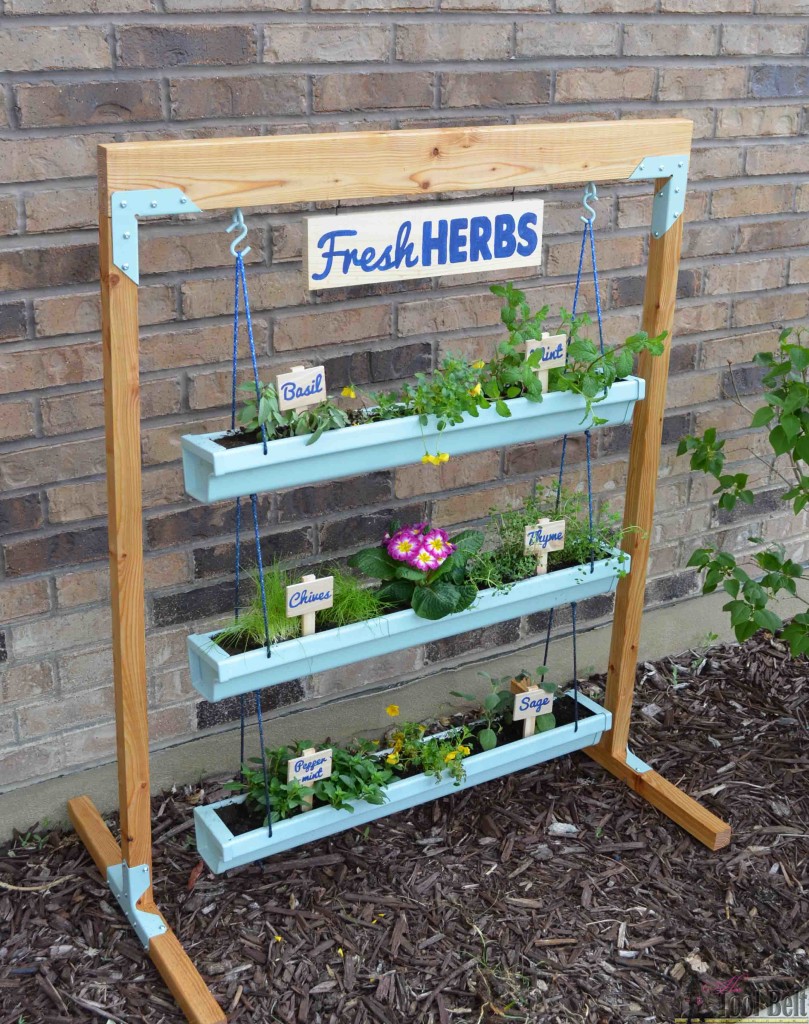 Supplies used for 2016
2 – 55 qt Miracle Gro Moisture control potting mix
Shock wave petunias (18 pack Costco, 4 packs from local nursery)
Easy wave petunias (18 pack Costco, 4 packs from local nursery)

Used about 36-40 flowers in this box (the rest went in other pots).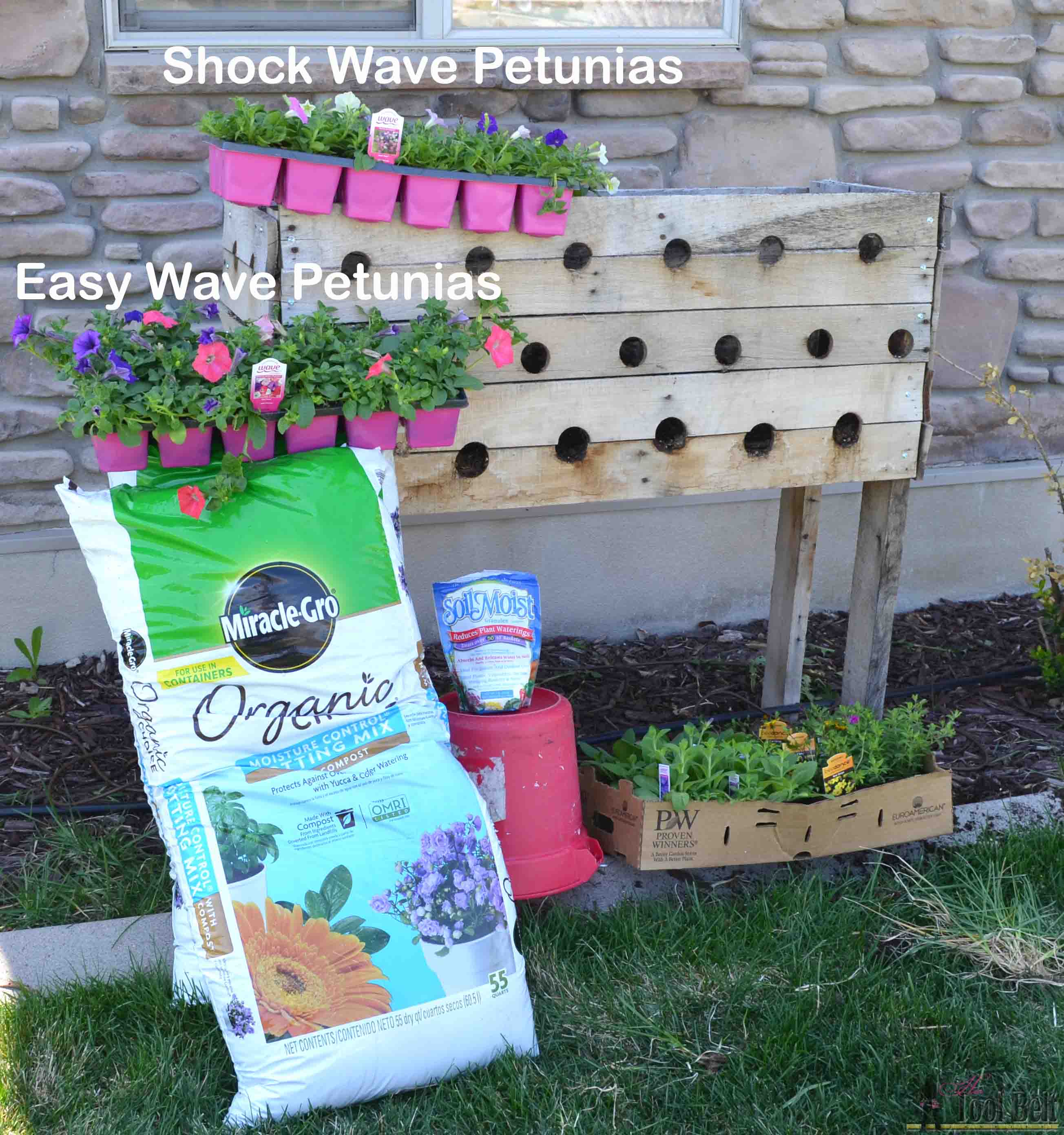 If you are reusing this box from year to year, check the bottom boards between uses for rot.  They will be easy to change out.  After using this pallet box for 2 years as is, I plan on replacing the bottom slats and everything else should be good to go.