On the 6th Day of Christmas Hertoolbelt sent to you, People nativity scene, st-a-ck-ed snowman, peppermint candy, 3-tier felt tree, sweater owl, and mini-mittens on a little wooden tree.
I saw this pin going around last year, I love the simplicity of the nativity scene depicted.  Kudos to whomever came up with the idea.  I didn't have the felt colors that I wanted to use, but I did have some scrap material.  I thought it turned out pretty darling!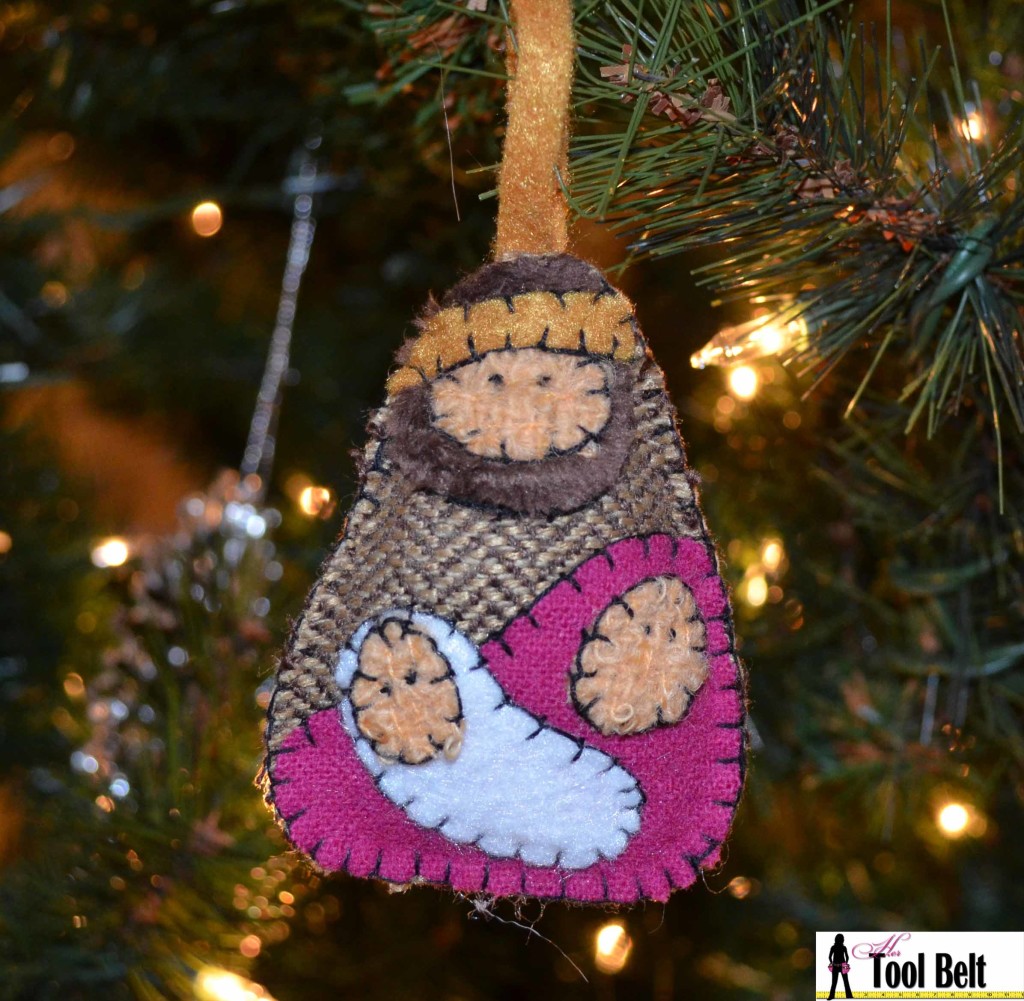 Begin by printing and cutting out the People natvity ornament pattern.  Cut 2 of the main body and 1 of each of the other pieces in the material/felt of your choice.  I used a blanket stitch with 2 strands of black floss around all of the pieces.  Stitch Mary's (magenta) body onto one of the main body pieces, followed by her face and stitch dots for eyes.  Then stitch baby Jesus' body across Mary's, then his face and eyes.  For Joseph's head I happened to have a small scrap piece of brown minky that added a fun texture.  Stitch Joseph's head, face, eyes and headband into place.
Cut a 1/4″ x 4″ piece of felt.  Begin stitching the front body onto the back body.  When you get around to the top, fold the felt strip in half and stitch it into the seam.  Continue around the body until you have about 2″ left.  Add as much poly-fil as you'd like and close off the gap.   Enjoy your homemade Christmas ornament.
Merry Christmas!
Check out the 7th Day of Christmas