Sing with me:  On the first day of Christmas Hertoolbelt sent to you, a pair of mittens for a little wooden tree.
For each day of Christmas I'll be posting an ornament for a cute wooden wall Christmas Tree (knock off from West Elm)
My friend, Jenny Frame has been making these wool sweater mittens for years.  She was featured on a local TV show Studio 5.  She also makes super cool ear muffs; you can see them at her store on etsy, capoandstubs.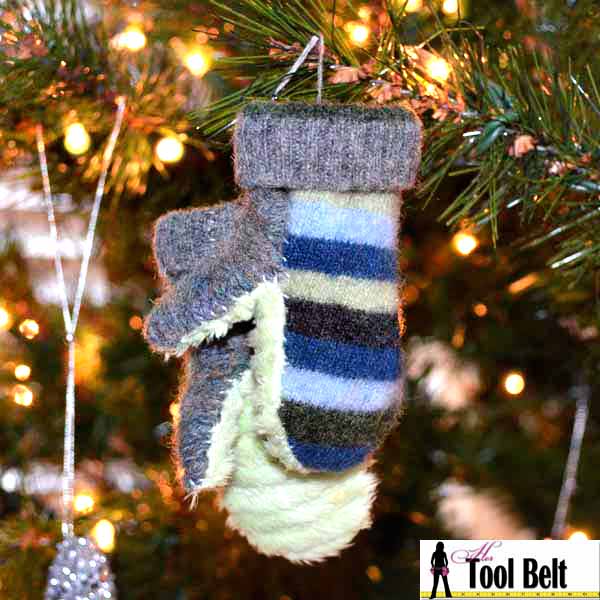 The pattern for these mini mittens is her pattern, just a whole lot smaller.  Although you will probably want to make yourself a pair of the full size mittens too.  Just follow the studio 5 link to her pattern.  The mittens turn out really fun if you use varying and complimentary materials.  I made these mittens out of old recycled wool sweaters, but feel free to substitute with whatever you have on hand, felt, or scrap material.  I also hand stitched mine, I'm not so great with a sewing machine.  You seamstresses could have these whipped out in 30 minutes.  Here are the instructions:  mini mitten pattern according to Jenny.
Merry Christmas
Check out the 2nd day of Christmas