On the 8th Day of Christmas Hertoolbelt sent to you, a 3D Snowflake, Rudolph the White Stag Reindeer, People nativity scene, st-a-ck-ed snowman, peppermint candy, 3-tier felt tree, sweater owl, and mini-mittens on a little wooden tree.
I have no idea who came up with this design, wish it had been me 🙂  I imagine it originated as origami.  I thought it would make a cute felt ornament.  It is super easy.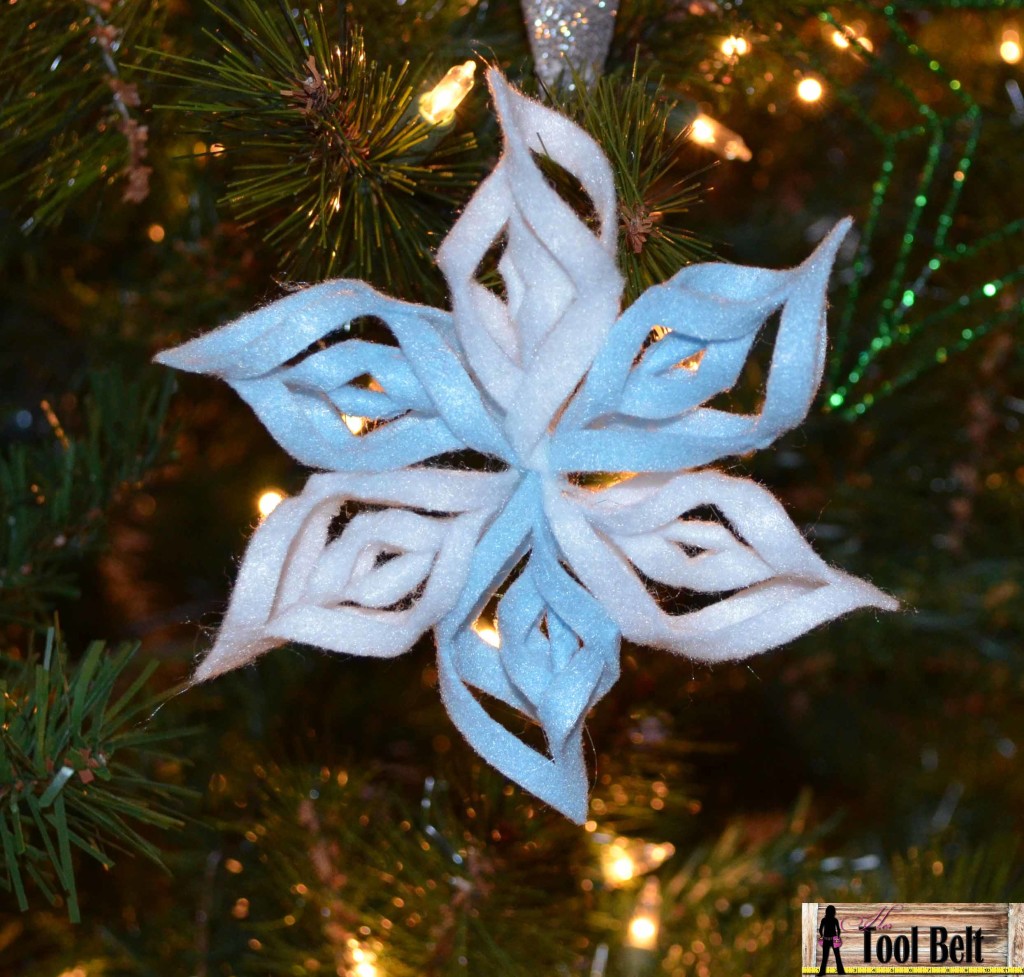 Start by printing and cutting out the felt snowflake pattern on cardstock. Cut 6 or more squares from your favorite colors of felt.  Fold a square in half on the diagonal.  Place the triangle pattern piece on the folded felt.  The cuts start on the fold, cut along the dotted lines.  Repeat on the remaining squares.  Use the picture guide and tack the shown places with hot glue.  Enjoy your homemade Christmas Tree Ornament.  Merry Christmas.
 Check out the 9th Day of Christmas