On the 5th Day of Christmas hertoolbelt sent to you, a st-a-ck-ed Snowman, tasty peppermint candy, 3-tier felt tree, sweater owl, and mini-mittens on a little wooden tree.
I love the 3-D characteristics of this felt snowman, it's like a couple round balls of fluffiness!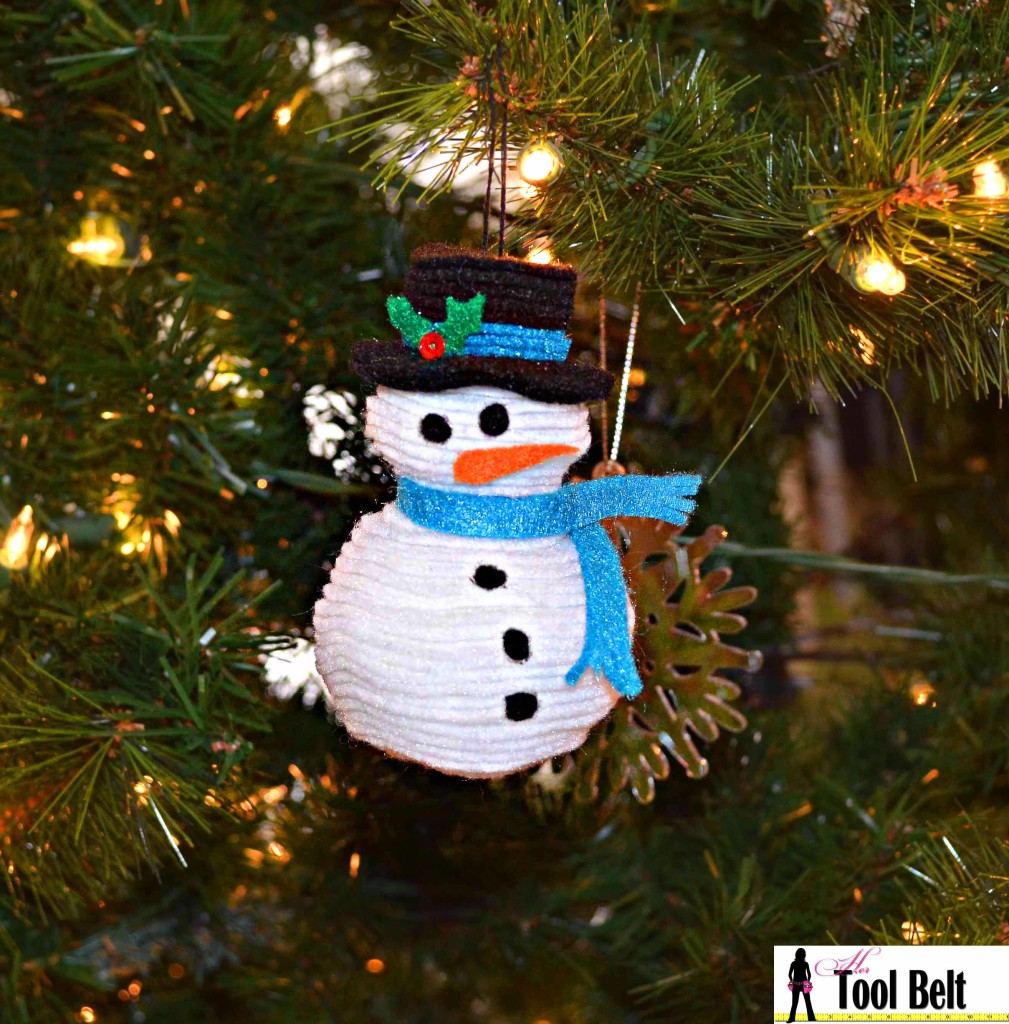 Start off by printing the Stacked felt snowman ornament pattern on cardstock.  Cut out all of the circles, nose and holly leaf.  Cut the circles out of white felt with the quantity listed on the circle, cut the black felt and blue felt circles too.  Cut the holly leafs from green felt, nose from orange felt and 5 coal pieces (1/4) in black.  Arrange the snowman body, head and hat circles according to the order list on the left side of pattern.  I used 4 strands of embroidery floss and a needle.  Tie a knot in the floss end and  run the needle up through the felt stack, at the top of the hat, leave a loop and run the needle and floss back down.  Tie the floss off at the bottom.  Adjust your spacing, the circles should be loosely sitting on each other.
Tack your eyes, nose, buttons, holly leafs and berry in place with hot glue or fabric glue.  Cut a scarf about 3/8″ x 8″ long, make little cuts on the ends to create fringe. Wrap the scarf around the snowman's neck and tack it in place.  And there you have it, a super cute 3-D felt snowman.  Enjoy your handmade Christmas ornament.
Merry Christmas!
Check out the 6th Day of Christmas