Keep Your Home Cool Giveaway is sponsored by DAP Products. I have been provided with product. All ideas and opinions are my own. This post contains some affiliate links for your convenience. Click here to read my full disclosure policy.
It's that time of year football, pumpkins, beautiful fall leaves and huge temperature fluctuations. 🙂 Is it going to be 100 deg or 50 deg??? You never know. It is a perfect time for getting outside and sealing up your home and keeping the cool air in…and in the winter, keeping the cool air out.
It's a good idea to inspect around your windows and doors for weathered and cracking paint and caulking. Make sure to look especially close at those areas that are exposed to a lot of sun and water. I have a bad spot at the bottom of my back door with some major cracking.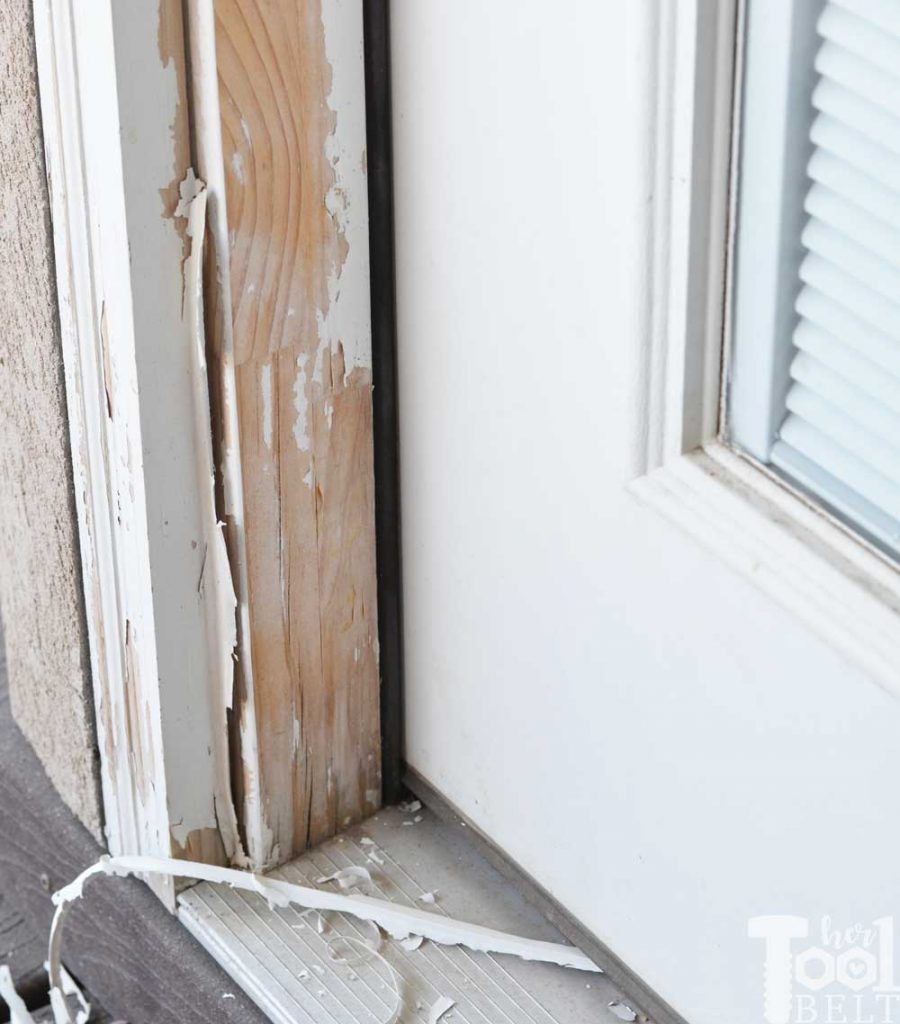 Time to scrape and remove that old caulking and paint. It's not a hard job, just takes some time and patience. If you have a lot of area to scrape, it can be helpful to use a power scraper like an oscillating tool and scraper attachment.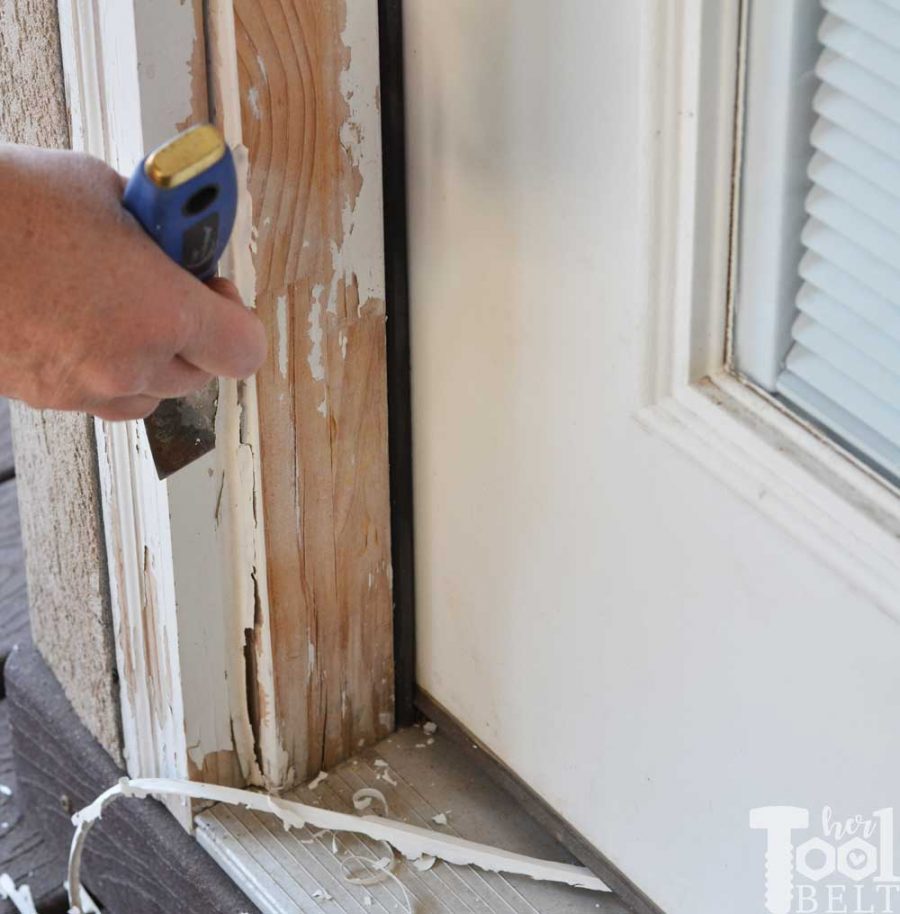 Once the old caulking and paint is removed as much as reasonably possible, it's time to re-caulk and fill the gaps. For the exterior projects, use a sealant/caulking that is waterproof.  When applying caulking, I find I have the most control if I slice the tube tip at an angle and only have a smallish opening. Also if your sealant automatically comes out, release the silver tab on the back of the gun and that should help.  Apply the caulking in the joint in a smooth motion, if you need to smooth it out, the index finger works well.
Once the sealant is dry, it's time to prime then paint the trim if needed.
If any of your home exterior needs to be filled, DAP has a patch for that! Platinum patch can easily be applied with a spatula. It can be used on a variety of surfaces like: metal, composite, PVC, fiber cement, wood, mortar, concrete, vinyl, brick, stucco, plaster and drywall.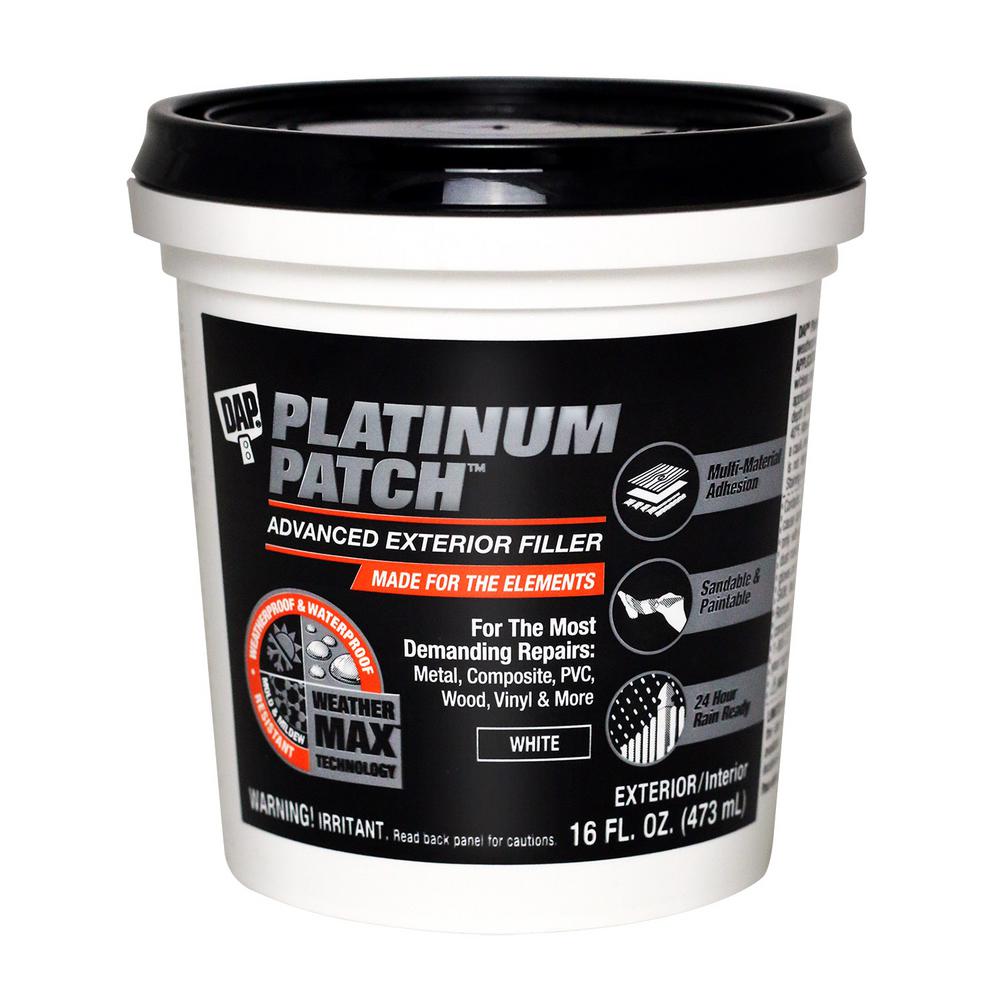 DAP wants to help you keep your home cool this Fall. They are giving away a prize pack including DAP Platinum Patch, DAP Dynaflex Ultra and a Stainless Steel Cooler!  Use the rafflecopter widget below to enter.  The giveaway end October 6, 2018.
Good Luck!