Hi!  I'd love to for you to follow me on Pinterest Her Tool Belt  and if you love instagram, you can keep up with me there too!

It's almost officially summer, and I needed to find a way to keep the kids outdoors and having fun.  So why not build a play set with a clubhouse?  I know I would have loved a clubhouse when I was a kid (that wasn't made from a cardboard box 🙂 ).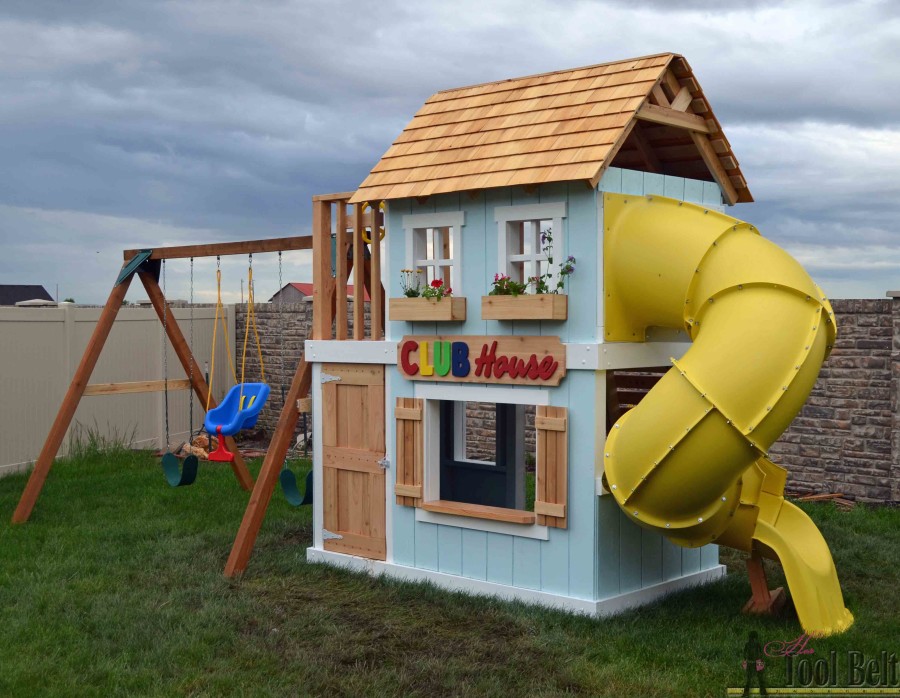 This clubhouse has a super fun 5′ turbo tube slide, 3 swings, climbing wall and ladder, steering wheel, telescope and plenty of play area.  (I purchased all of the parts at Home Depot.)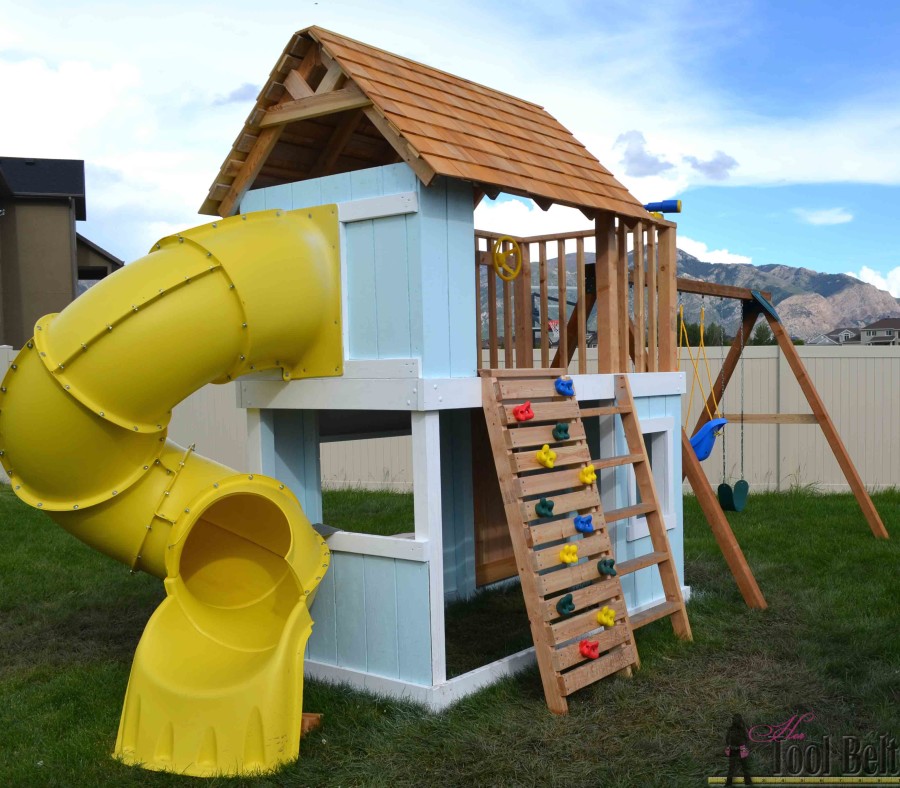 Of course I picked the worst possible time to build, right after I started it rained and rained and rained.  Yep that was fun.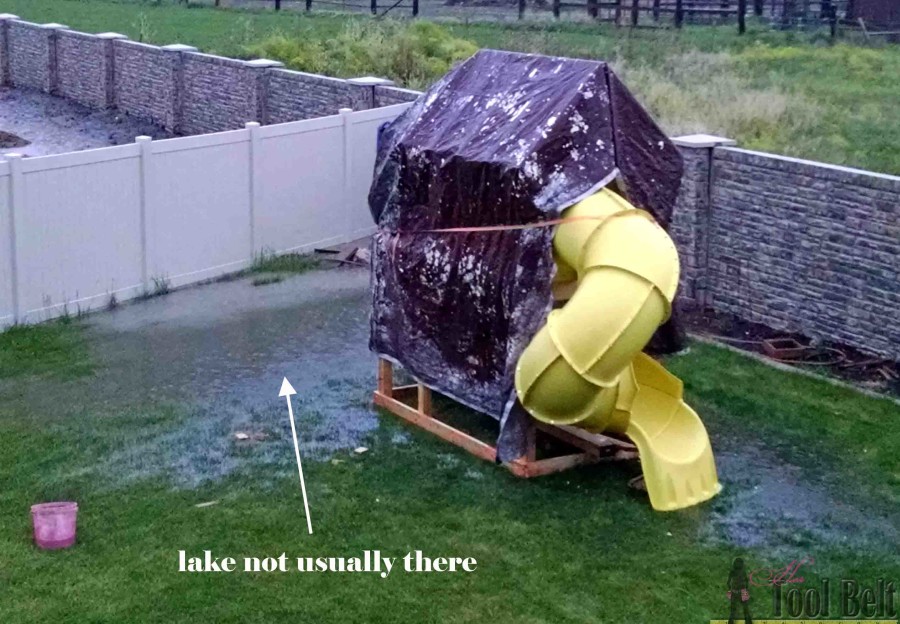 I was able to get it finished in between the daily rain storms.  The kids have loved playing on it…until they saw a bug 🙁  (Hope that stage doesn't last long.)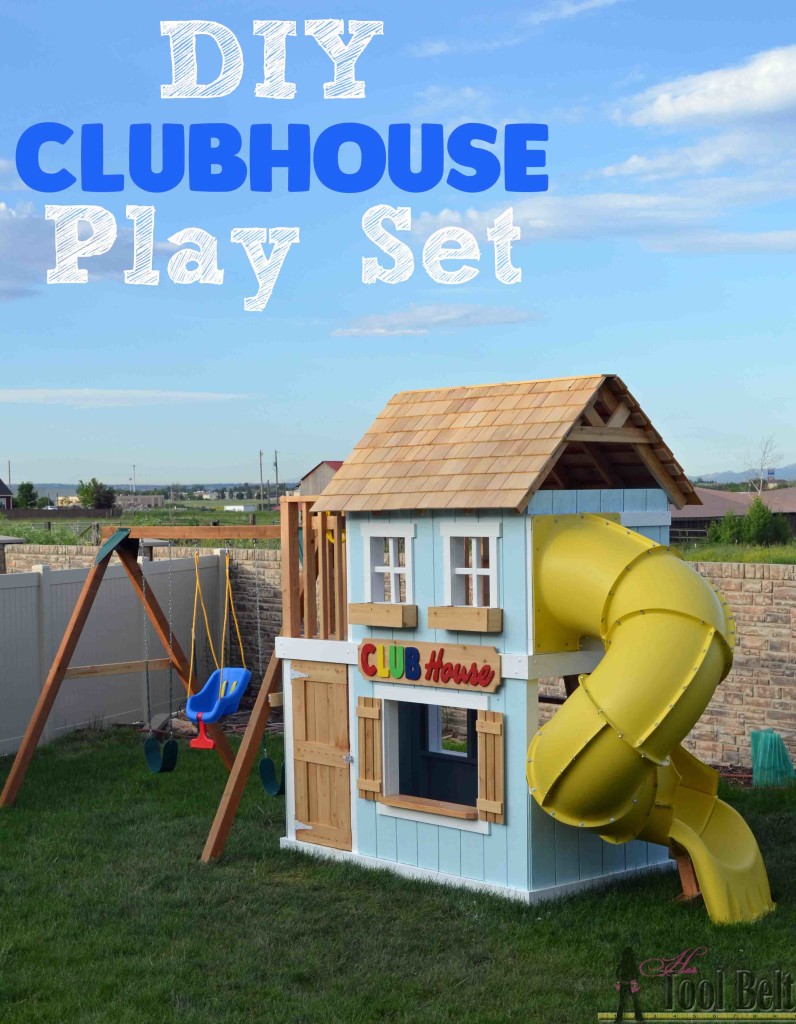 The clubhouse play set is part of the Ryobi Nation June Staycation.  The tutorial and printable DIY Clubhouse Play Set blueprints are available over at Ryobi Nation.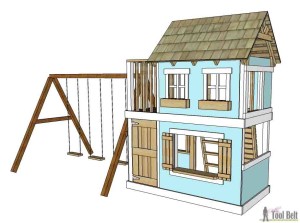 I cut the letters for CLUB house out of plywood and painted them red, yellow, green blue.  Here are the letter patterns if you're interested.  CLUB house letters
Good luck and happy building!
Linked to:  Link Parties, Savvy Southern Style, Remodelaholic, HomestoriesAtoZ
This post is for your entertainment, use information at your own risk.