Last year I helped my Aunt update her fireplace mantel. Before we started on the mantel, she had some maintenance done on her 30 year old gas fireplace. One of the fixes was to replace the fireplace glass. I couldn't believe the difference that new glass made, her fireplace looks brand new. That got me looking at how dirty my gas fireplace glass looks. The white haze almost made it so we couldn't see the logs. Time to see if we can clean that fireplace glass to look new again.
Please Subscribe

 This post contains some affiliate links for your convenience. Click here to read my full disclosure policy. 
How to Open and Clean Gas Fireplace Glass
Materials
My gas fireplace is a Napoleon GD36NTR, but the same process can be used on other brands and models although placements may be different.
* * * Warning – Make sure the glass is cool before cleaning it. * * *
Remove the louvres – if present
My upper louvre is removed by pulling up and out.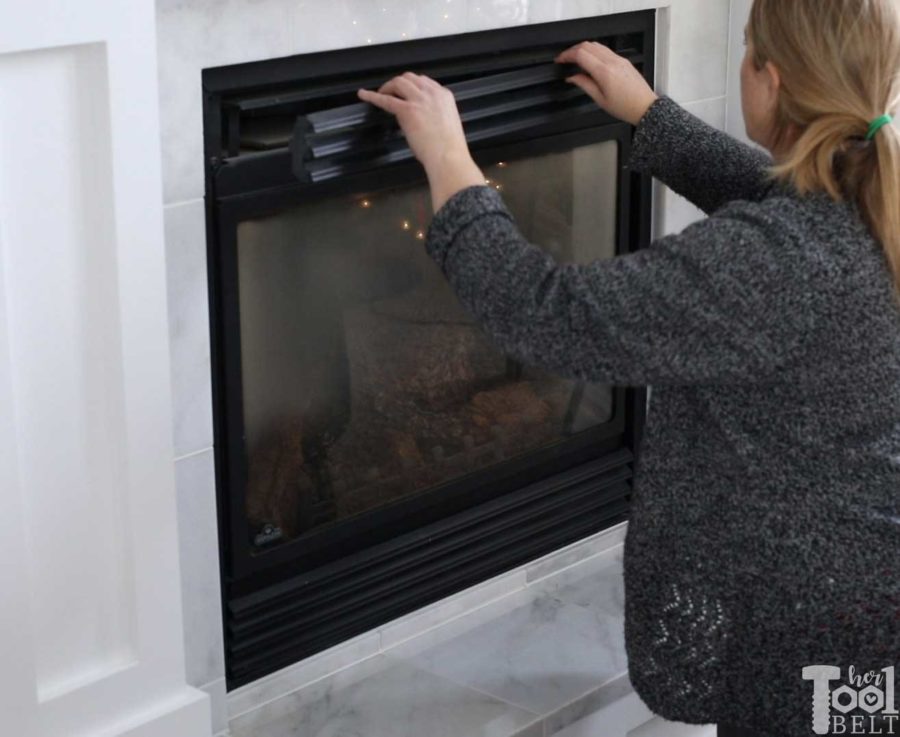 The lower louvre on my fireplace flips down. Then turn the fireplace knob off and turn the gas off.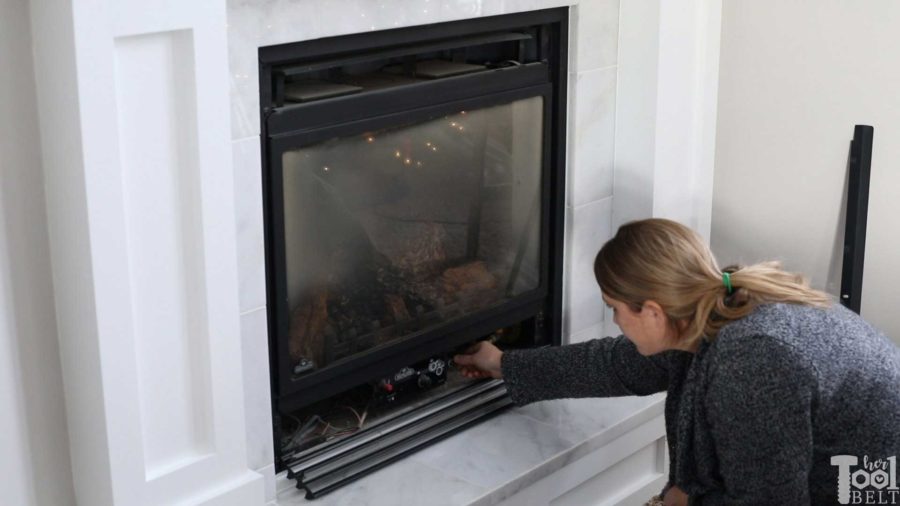 Unlatch Glass
Look for latches that secure the glass frame to the fireplace. Mine are one on top and bottom of the right side. Some may have both latches on top.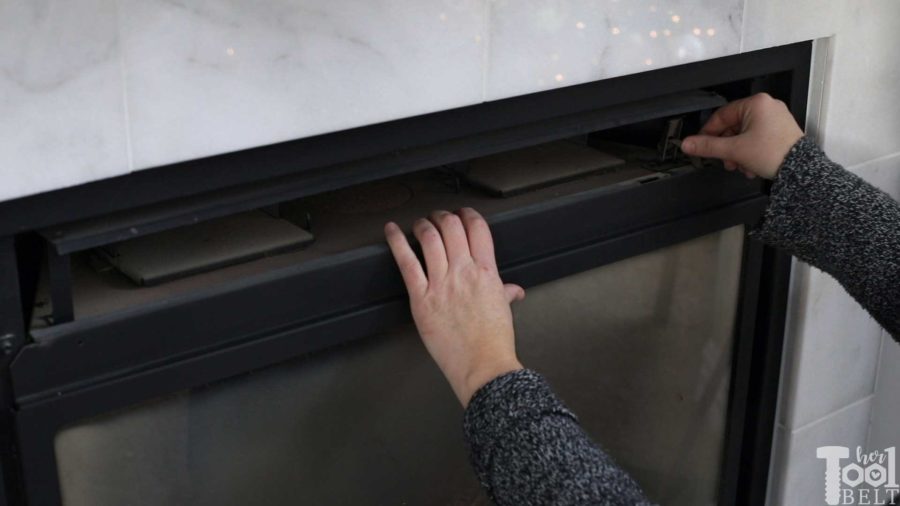 Undo the latches and open the glass door. Or if your glass pulls up and away from the fireplace, then remove it from the fireplace.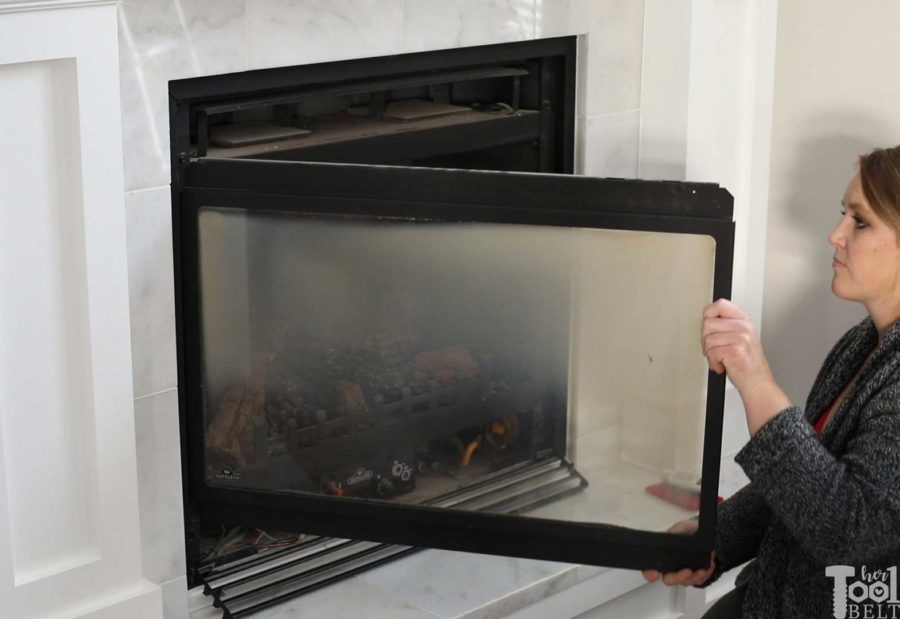 Clean Gas Fireplace Glass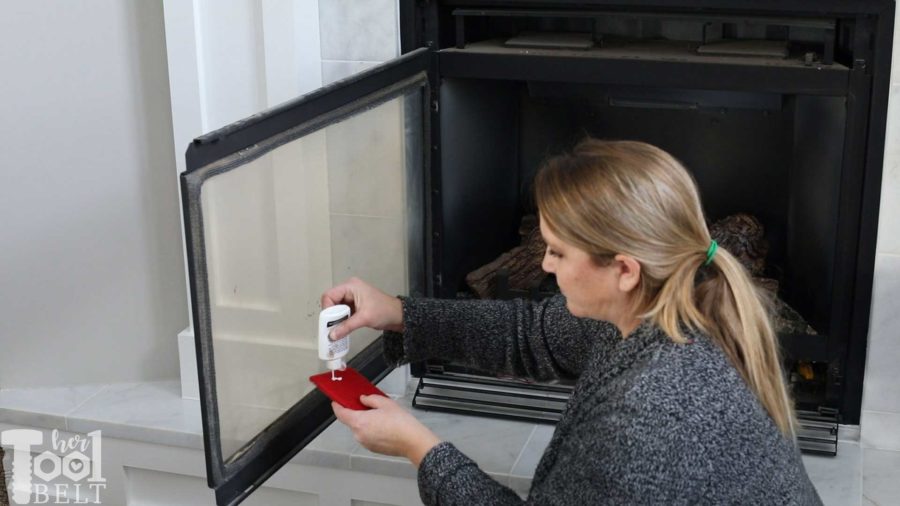 Buff the cleaner onto the glass and scrub until the film and gunk are gone.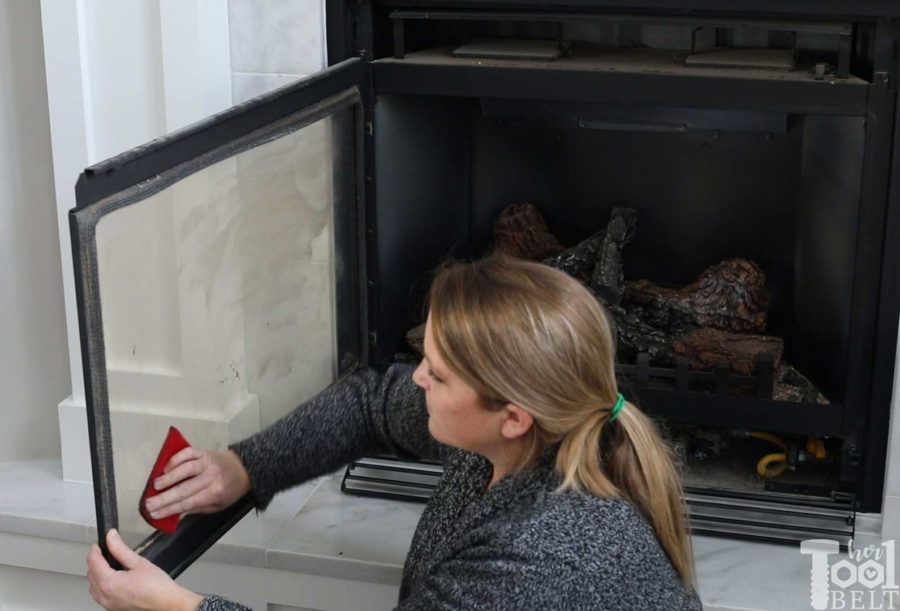 Then I used ammonia free spray glass cleaner to get the inside glass shiny and streak free.
Once the inside is clean, I latch the glass back onto the fireplace.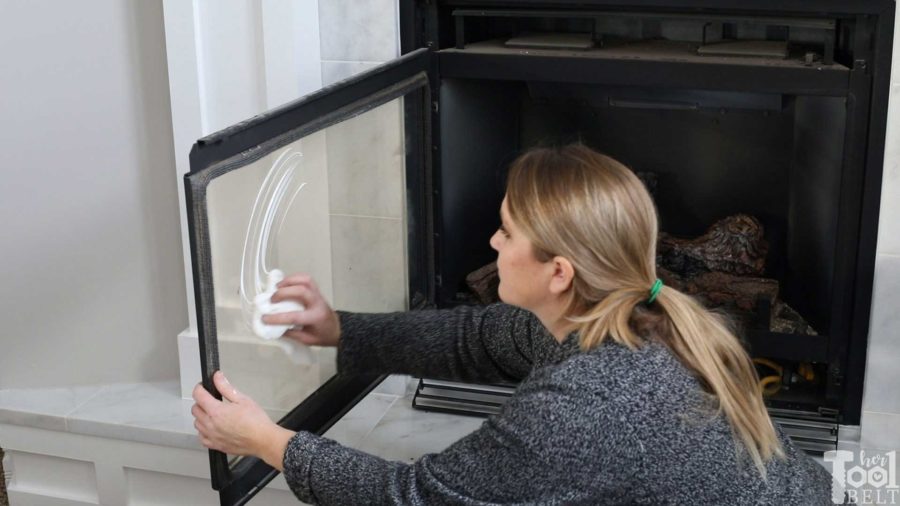 Ignite Fireplace Pilot Light
To turn on the Pilot Light:
Rotate the main gas line on (yellow knob in same direction as the line).
Turn the fireplace knob to Pilot and press the knob in, you should hear gas flow.

hold the pilot knob in while igniting the fire.

Press the igniter to light the pilot light (repeat until it lights).
Hold the pilot knob in for 15 sec or longer, release pilot knob.
If the pilot light stays lit, turn the knob to On.

if the pilot light turns off, repeat the ignite process.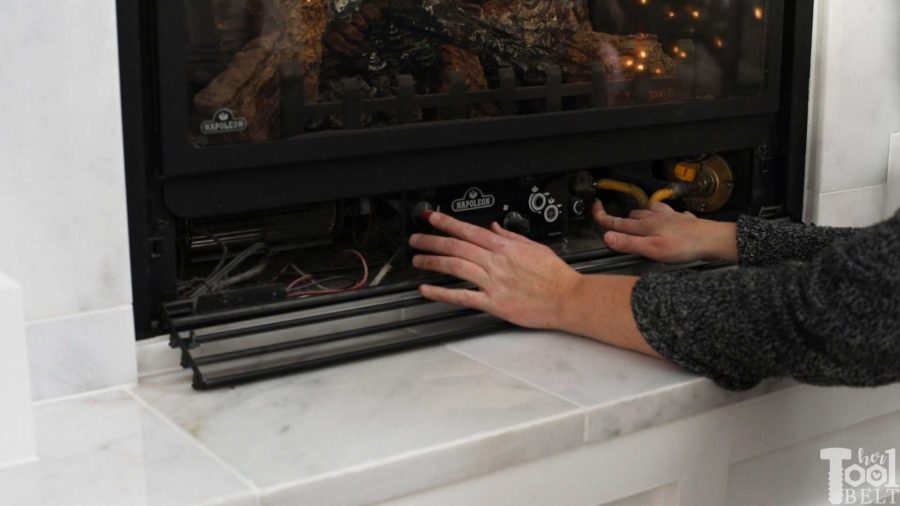 Replace the louvres.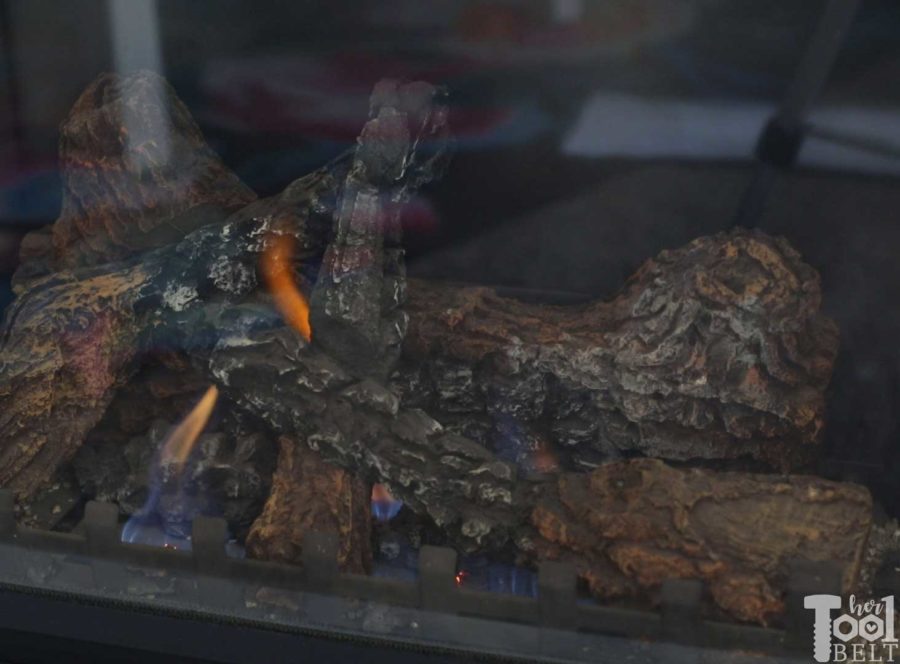 Wow that makes a huge difference!!! All clean…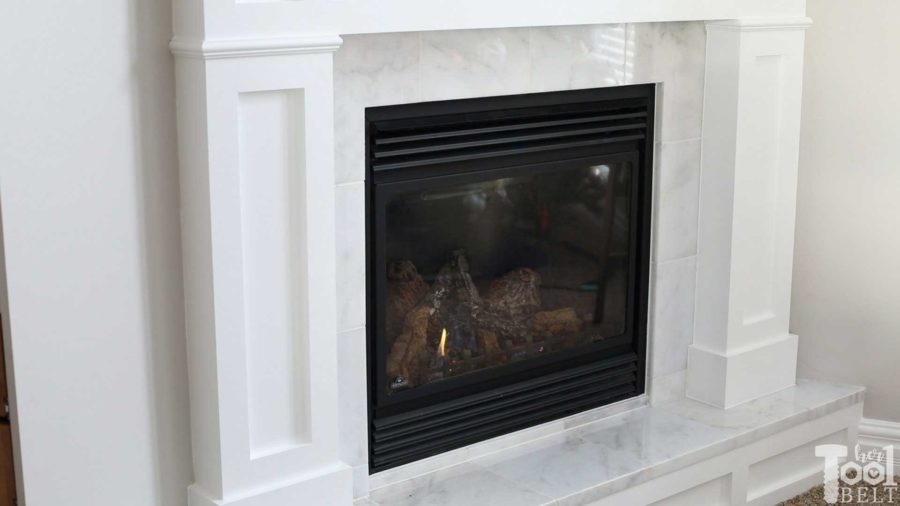 Thanks for pinning!