Valentine's Day is fast approaching…wasn't it just Christmas?  This cute Valentine's Day craft was inspired by Robert Indiana's LOVE statue in Philly, 'tis the season of love.
I cut the LOVE wood blocks out of a scrap piece of 2″x12″ pine board, other materials will work too.  The finished size of the LOVE blocks is 10 1/2″ x 10 1/2″.  The pattern is split onto two pages, the LVE are cut from one piece of wood, and the heart is disconnected.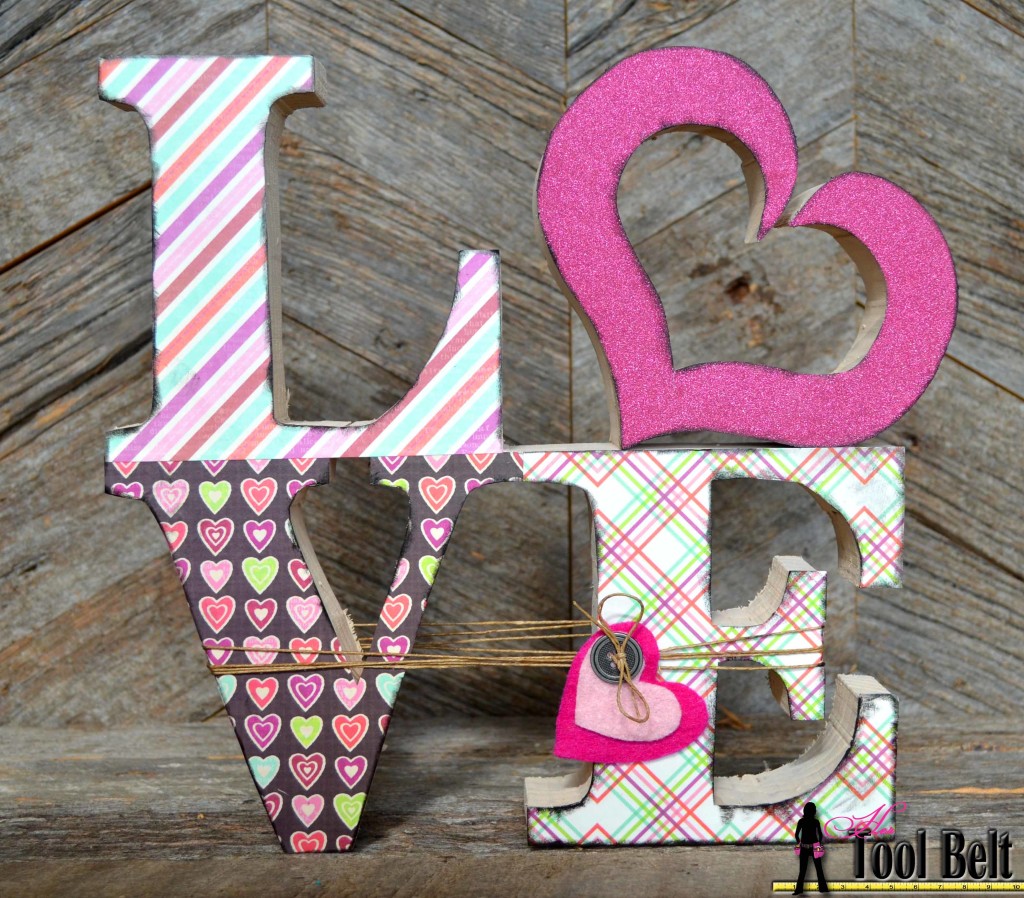 Let's start crafting 🙂 Download and print love blocks pattern pg 1 and love blocks pattern pg 2.  Cut out LV&E, match up the 2-parts of E and trace onto a piece of wood that is at least 10 1/2″ x 10 1/2″.  Trace the heart onto a piece of wood.
Cut out the LVE and heart with a bandsaw, scroll saw or jig saw.  (I cheated and made a small cut through the L to cutout inside of the V.  Lightly sand the pieces.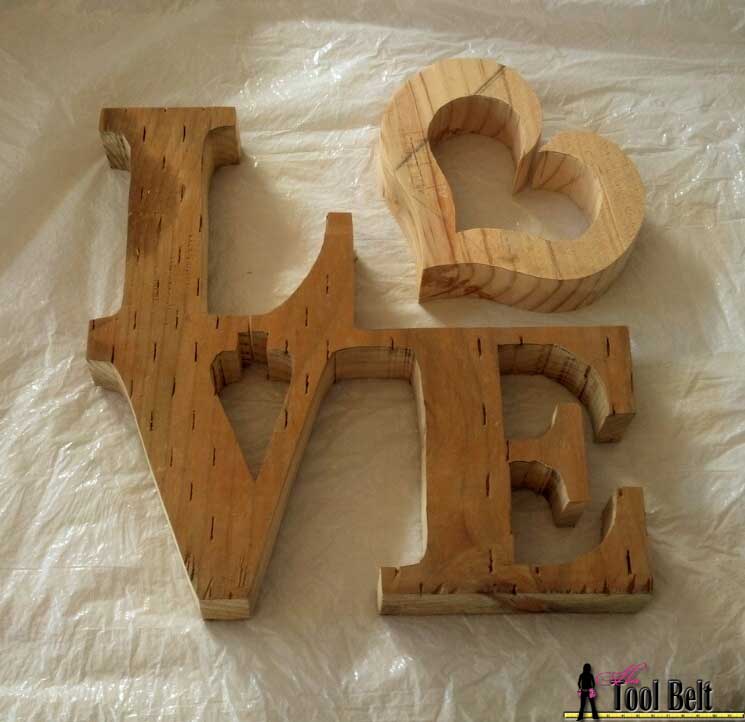 There are lots of possibilities when finishing the LOVE blocks.  I decided to mod podge scrapbook paper/glitter paper onto the wood.  To be honest, I don't love my paper pattern combination…but it is what it is.  Paint the edges of the letters/heart and let dry.
Trace the letters/heart on the backside of scrapbook paper and cut out of paper.  When the paint is sufficiently dry, spread a thin coat of mod podge onto a wood letter and onto the backside of the corresponding paper letter.  Line the letters up together and firmly press the paper onto the wood, removing any bubbles.  Repeat for the other letters and heart.  Lightly spread a top coat of mod podge onto the letters (or spray with clear polyurethane.)  Let dry.
I added a little distress inking on the edges of mine, I think it gives it a little better definition.  Add accessories as you like.  I cut a couple of hearts from felt and with a button attached them with some natural twine.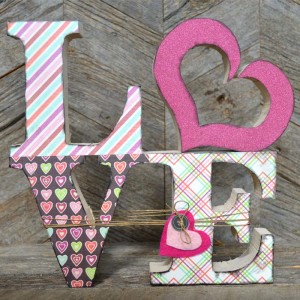 Enjoy your craft and Happy Valentine's Day.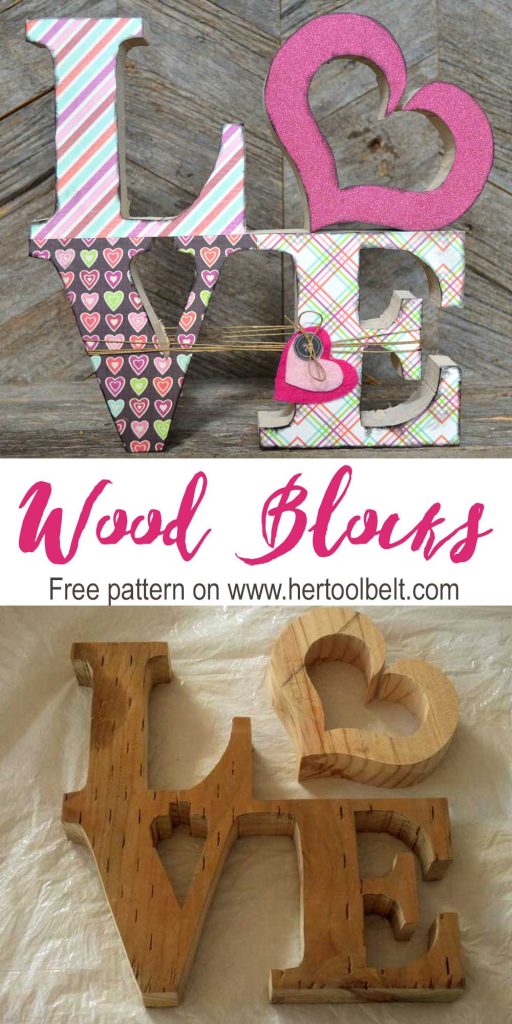 Linked to: my favorite link parties, savvy southern style, remodelaholic