Summer parties are about to get so much cooler!  We like to have family parties during the summer with fun games and lots of great food.  Ryobi Nation and Woodworkers Journal combined their efforts to design and build a Party Station.  The fun part about this party station is that you can easily add upgrades to make it the Ultimate Party Station for you.  I had the opportunity to build and customize the Ultimate Party Station.  My husband is super excited about it, now he has a cool place to hang out while he is BBQ'ing and smoking meats.
Grab the plans for the party station on Ryobi Nation, they have two different options easy build and advanced build.   This is the advanced build party station.  I built it out of cedar to make it more weather resistant.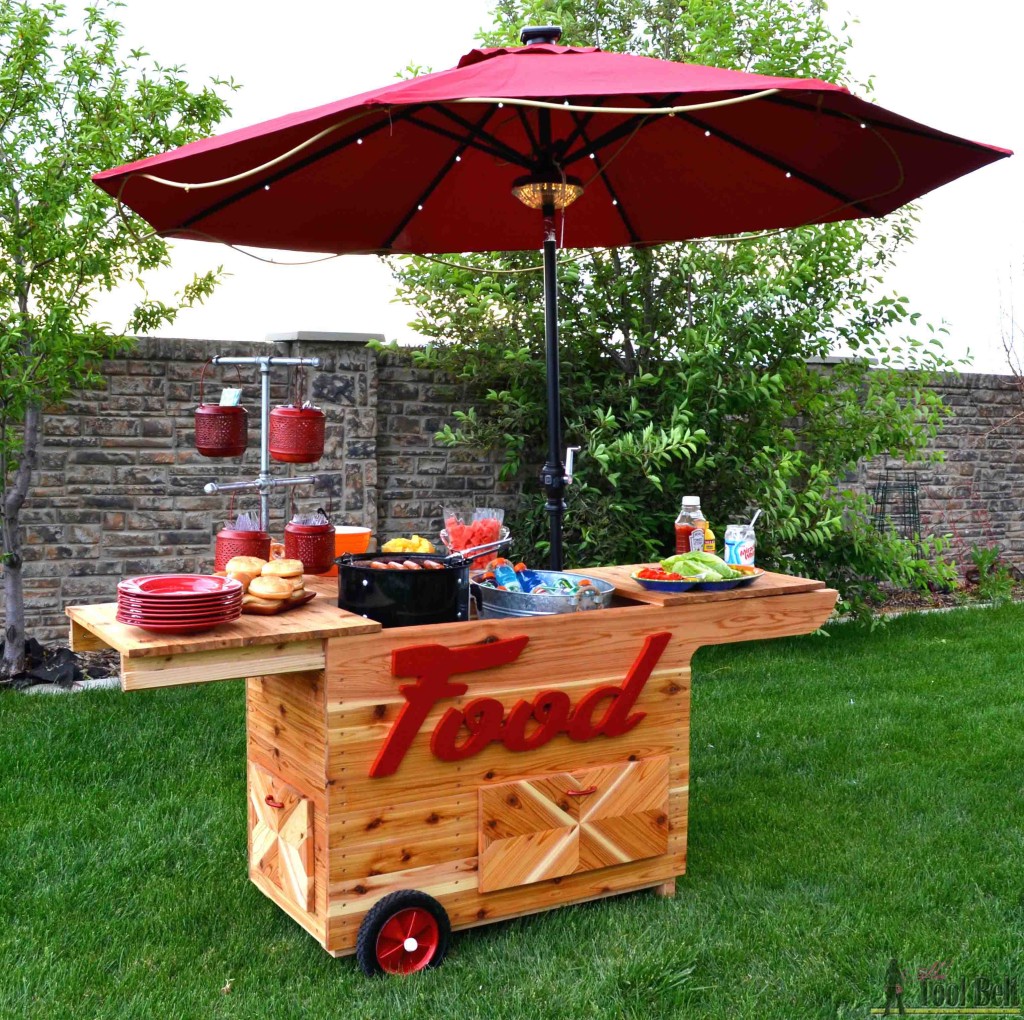 I thought it would be great to add shade with a large umbrella, and the LED lights and clamp on lighting is a big bonus for the evening.  I added misters around the outside edge of the umbrella to help keep us cool in the hot summer days, they easily hook up to a hose.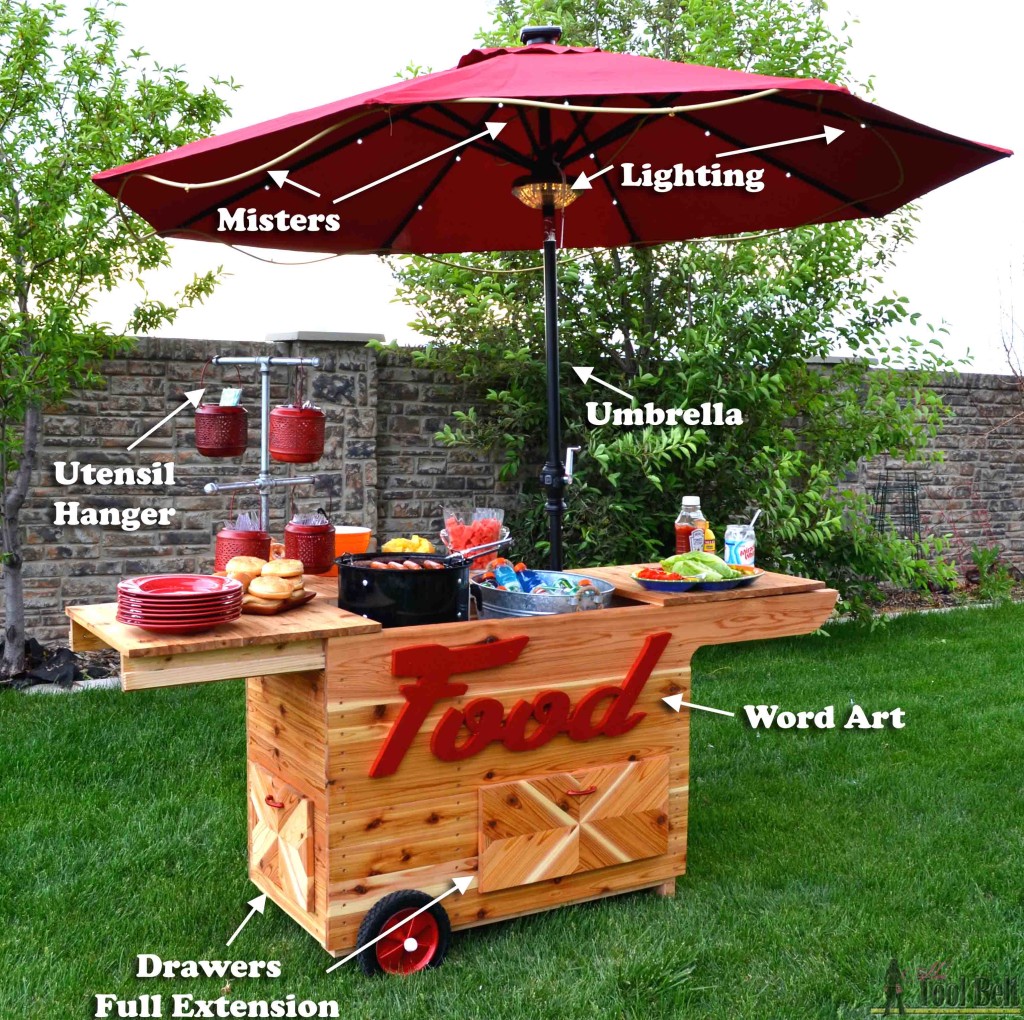 I made a simple pipe tree that attaches with a flange and uses hurricane lanterns to hold utensils and such.  I found this idea on Lil Luna.   All of the fittings are 1/2″, the arms are 8″ long and the verticals are 12″.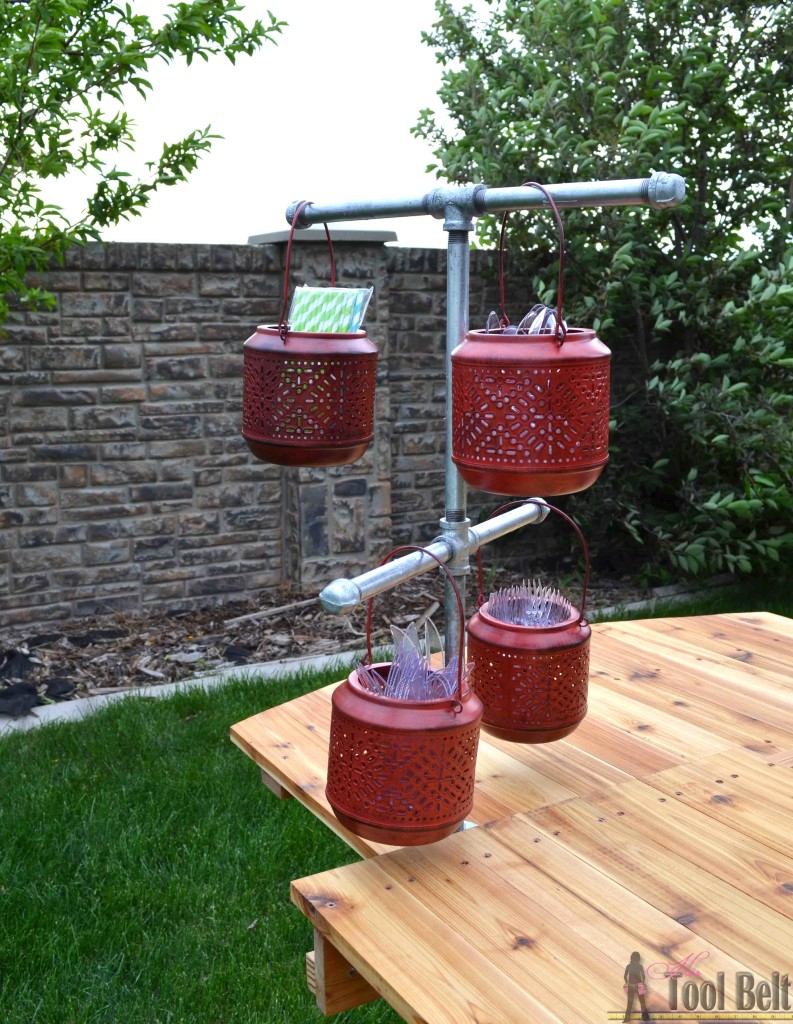 I added 2 full extension drawers, one on the main side and another on the back.  These drawers are perfect for storing your outdoor party supplies and party games.  I really like the pretty grain and color variation of the cedar wood, so I made the drawer fronts in an X pattern for added detail.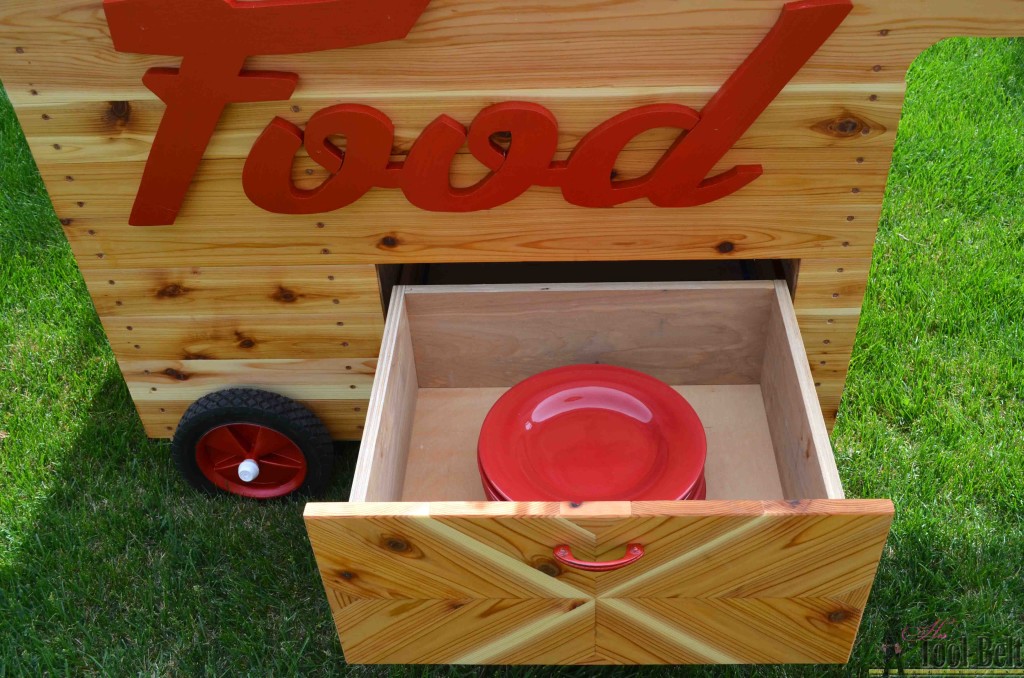 The back drawer holds our lawn games.  We have loved playing Danish Ball for years, but recently discovered Kubb (pronounced koob), lots of fun!  There is a 3rd door on the other side, which opens up to a small shelf for grilling spices and such.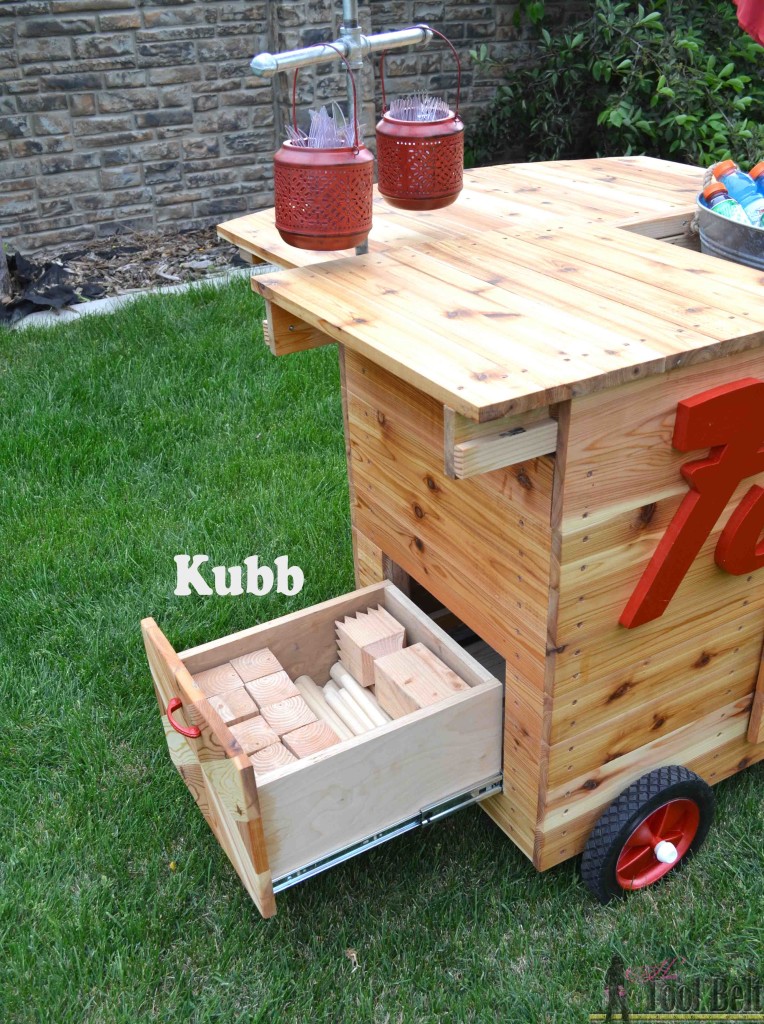 Just in case people don't know where to find all of the grub, I cut out a large Food sign and painted it red.  If you'd like the pattern, you can download it here:  Food 1, Food 2, Food 3, Food 4, Food 5, Food 6, Food 7, Food 8.  Print all of the pages, line up the patterns and tape together.  I also painted the wheels and drawer pulls red to keep with the theme.  I picked up all of the accessories for my Ultimate Party Station at Home Depot.  To protect the wood I gave it a coat of clear water sealer.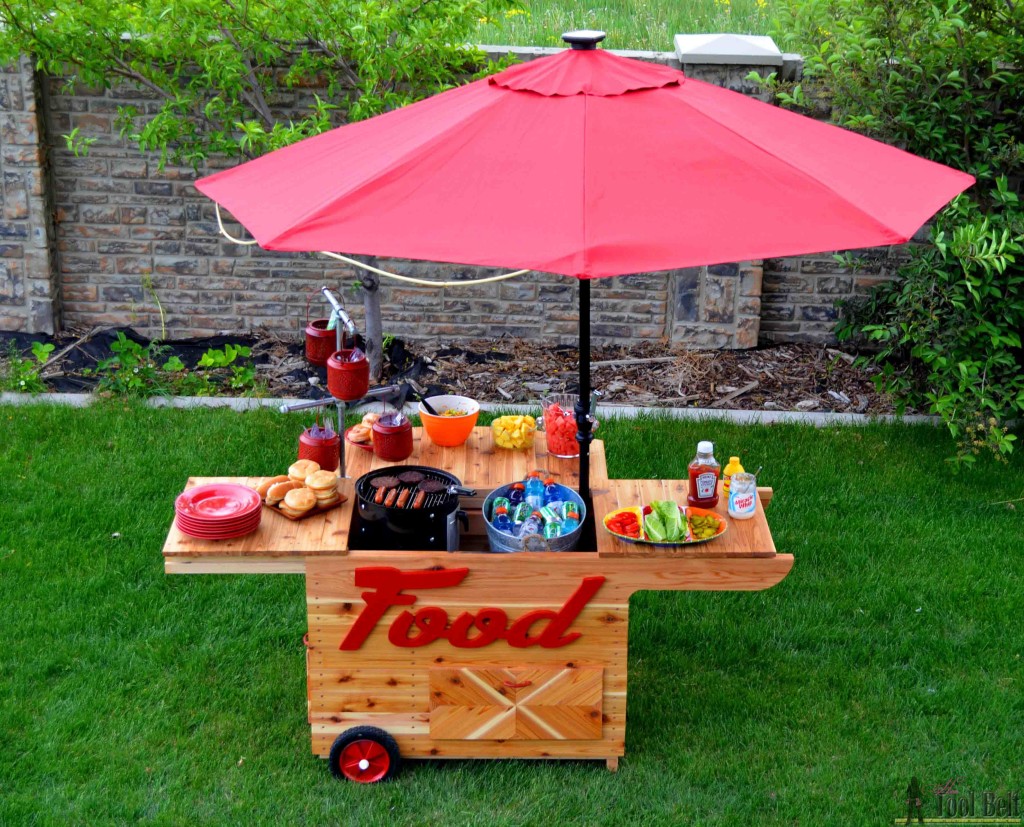 Now we are ready for all of the summer BBQ's, parties and Woof Ems!  I better start building my Mom one of these, she is the party queen and definitely needs a party station.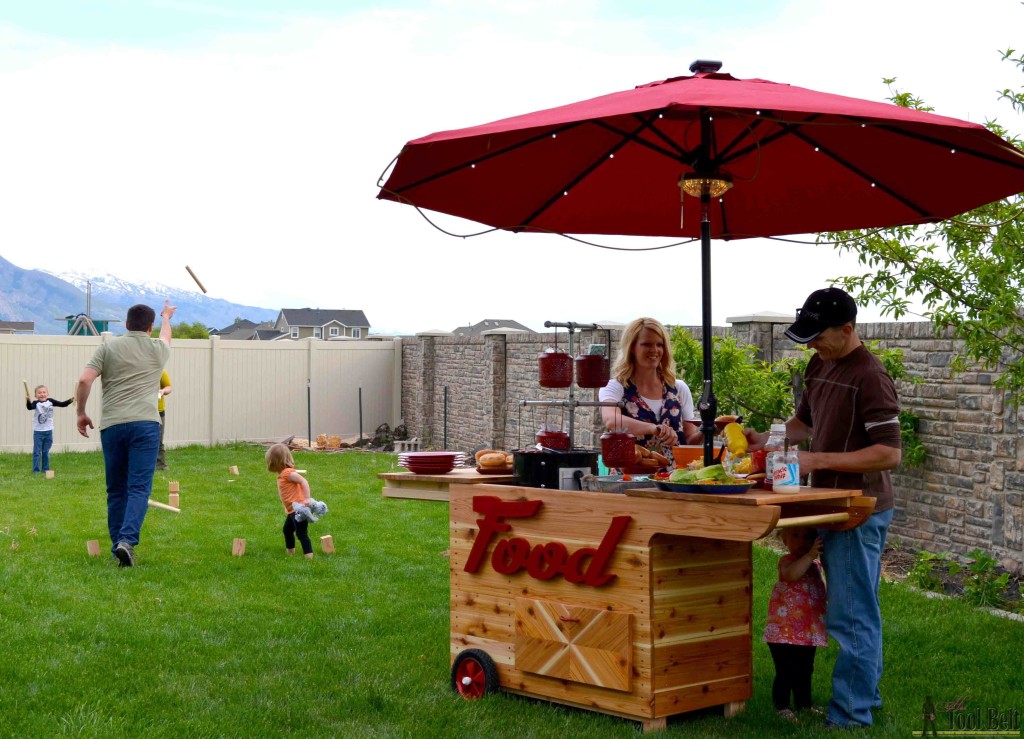 The plans from Woodworkers Journal are pretty detailed, but here are a few building tips:
Clamp the handle braces together and drill the hole thru for the handle, then they will be nicely aligned.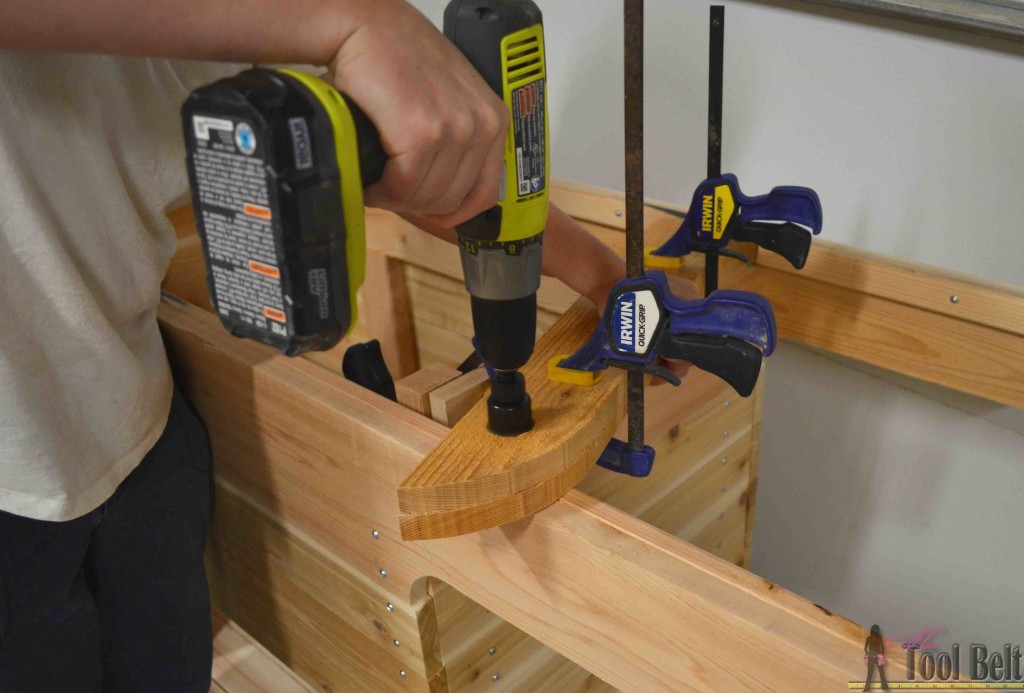 Sand the hard to reach wood before installing to make life easier (ie shelves).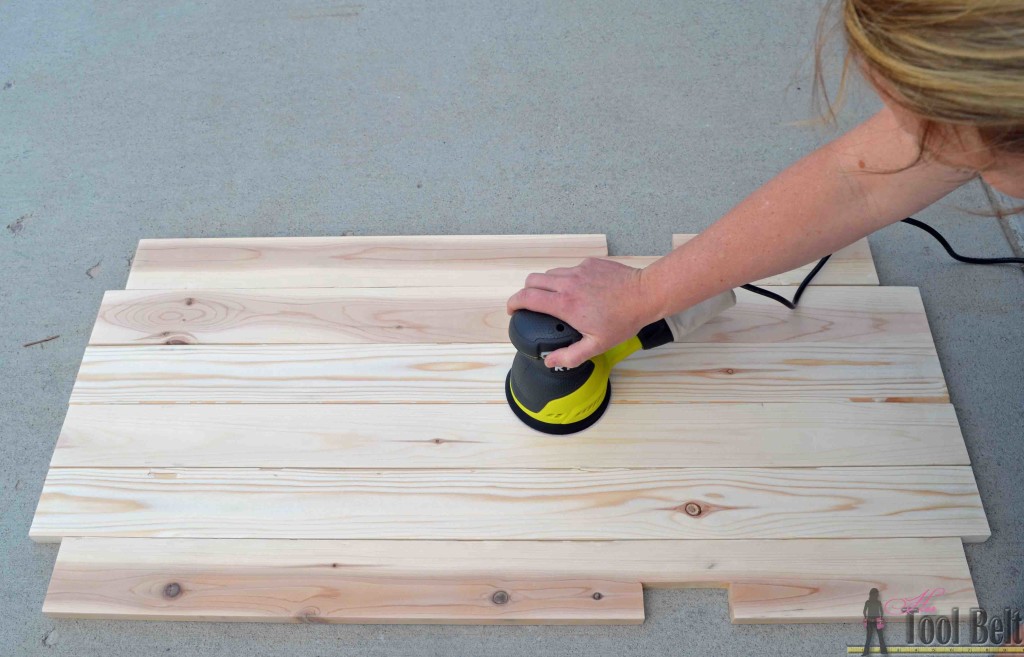 If adding drawers, install before the middle shelf is attached.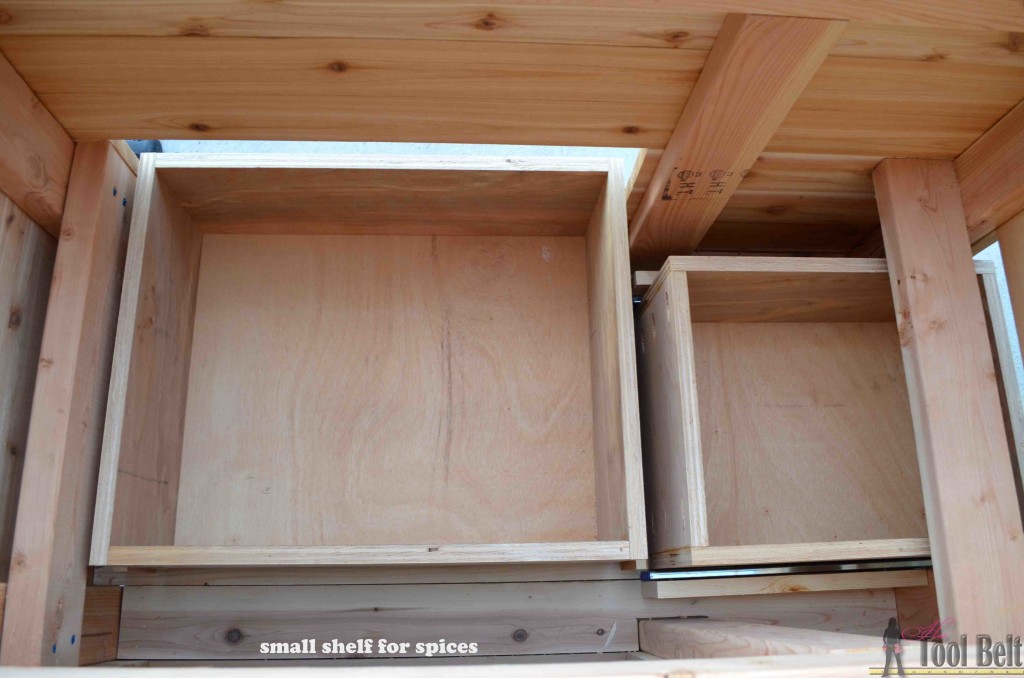 Make sure to pre-drill when attaching the deck (top) onto the deck stringers.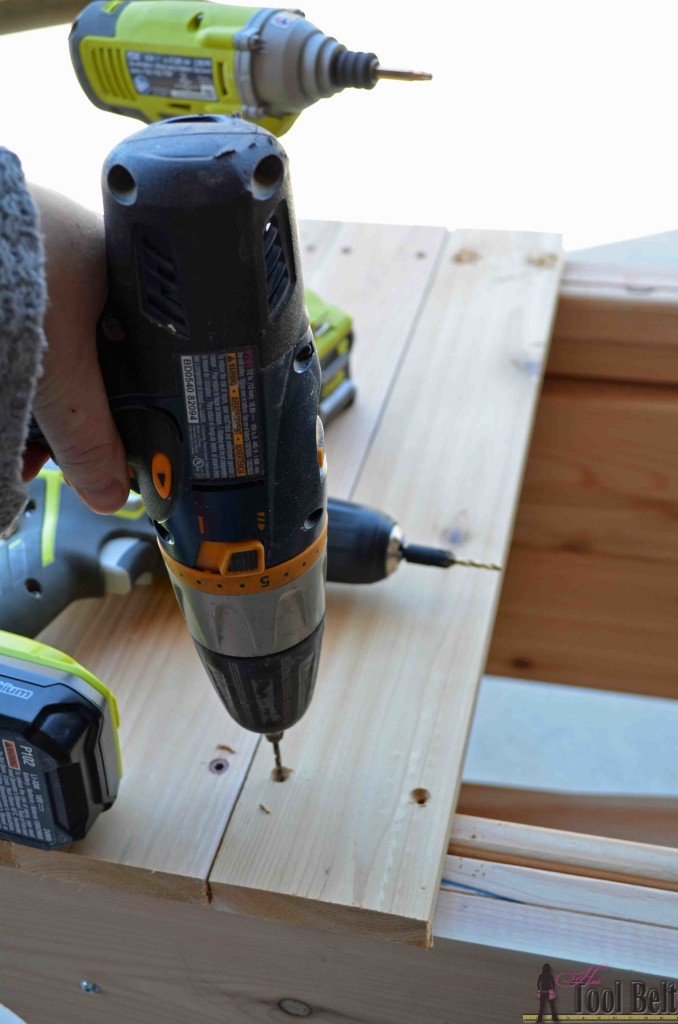 To attach the umbrella, install a pipe grip tie and drill a hole with a hole saw in the middle shelf.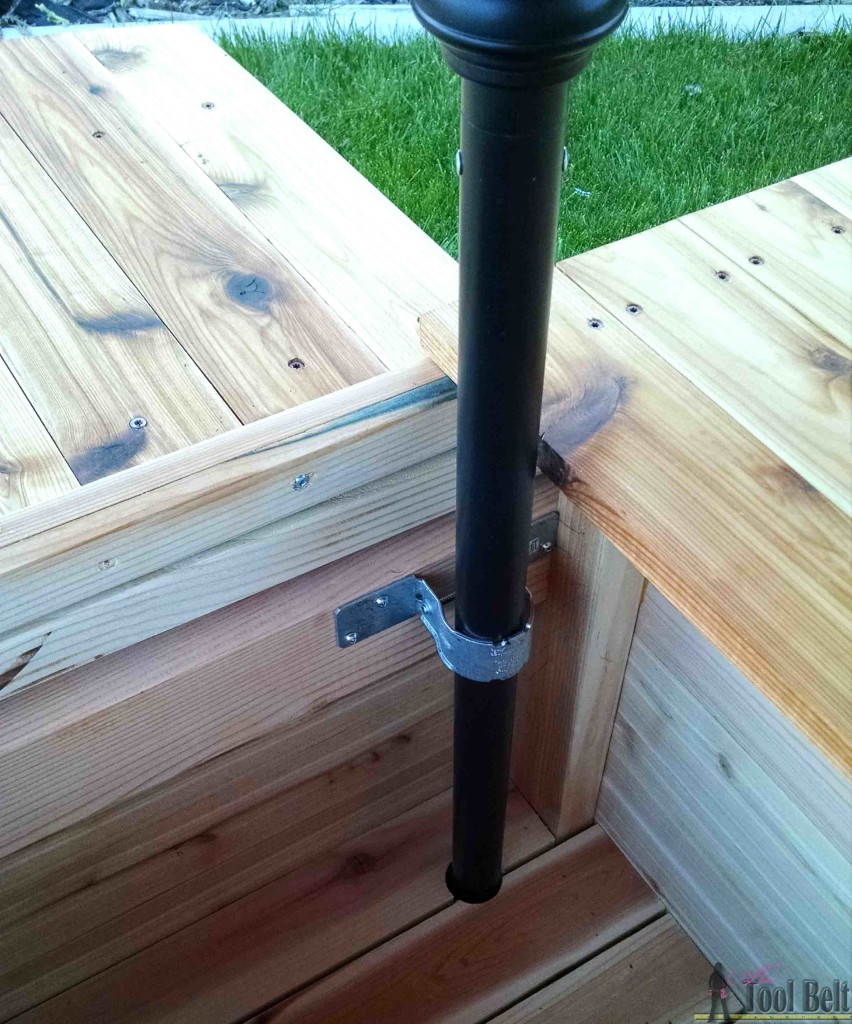 Ryobi Nation is running a contest during May and June, make sure to check it out.  There will be 2 winners who will receive up to $1000 in Ryobi tools and every entry gets a T-shirt!   Time to get building.
DISCLOSURE:  I received compensation and/or product for this post.  All opinions and ideas are 100% my own.
Linked to Parties, savvysouthernstyle, remodelaholic