One of my sisters built a new home recently.  She was bound and determined not to go over the budget that the builder had set up for the home.  (I applaud her for that, the little upgrades here and there sure add up fast.)  However when it came down to the budget for the floors, the set amount was tight, really tight.  If she wanted the most basic tile installed in the kitchen, laundry, entry and bathrooms, that would take the entire floor budget leaving no money for carpet.  Most of the cost for the tile installation was the labor.  Since I had already tiled my other sister's house, I told her that I'd do the work if she'd watch my kids 🙂  It was a deal!
She found this great looking 16″ x 16″ travertine tile from the Home Depot for $1.66/sq ft.  It is definitely budget friendly tile without looking like the cheapest tile on the market.  I thought it would be nice to create a fun pattern to make it look high end.  We agreed on the pattern for the entry way: Herringbone Inserted.  It has the look of herringbone, but the even grout line spacing is easier to work with when setting the tiles.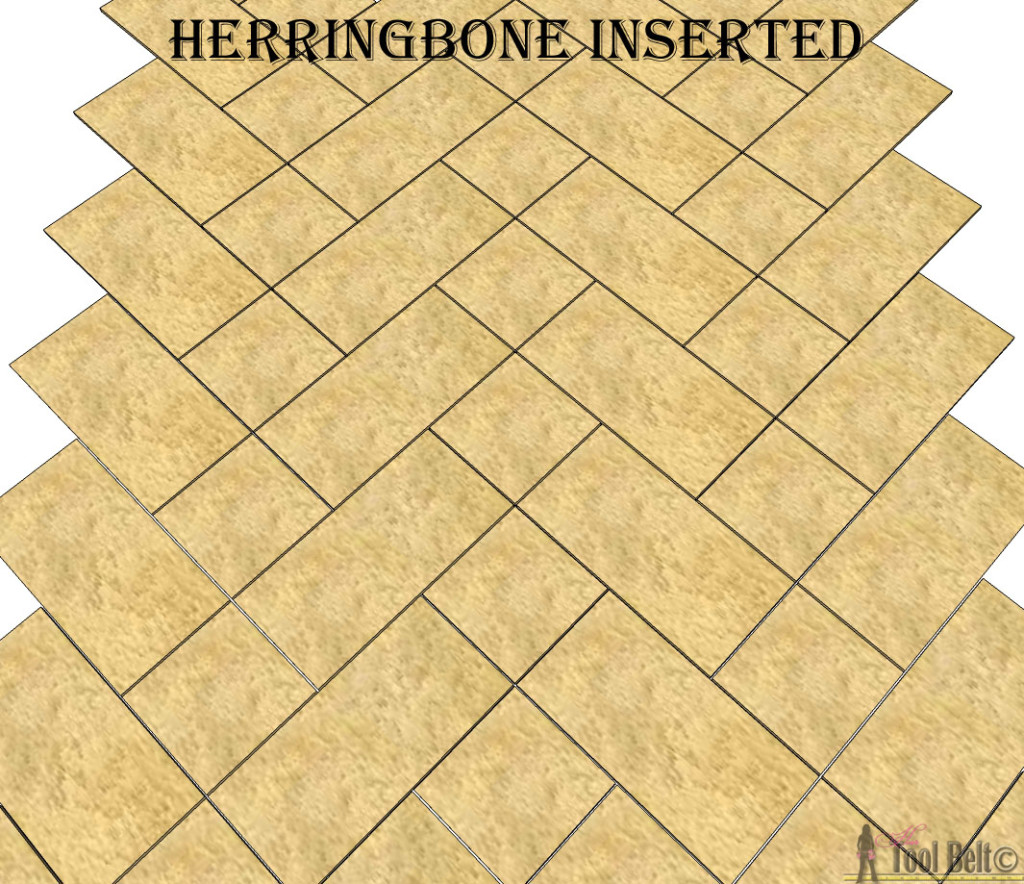 Since the tiles were 16″ square, I had a bit of cutting to do 🙂  Cutting travertine is pretty easy, to me it's like cutting butter compared to cutting porcelain.   I usually wear an apron, because the portable wet saws spit water, but they work great and are so handy to set up anywhere.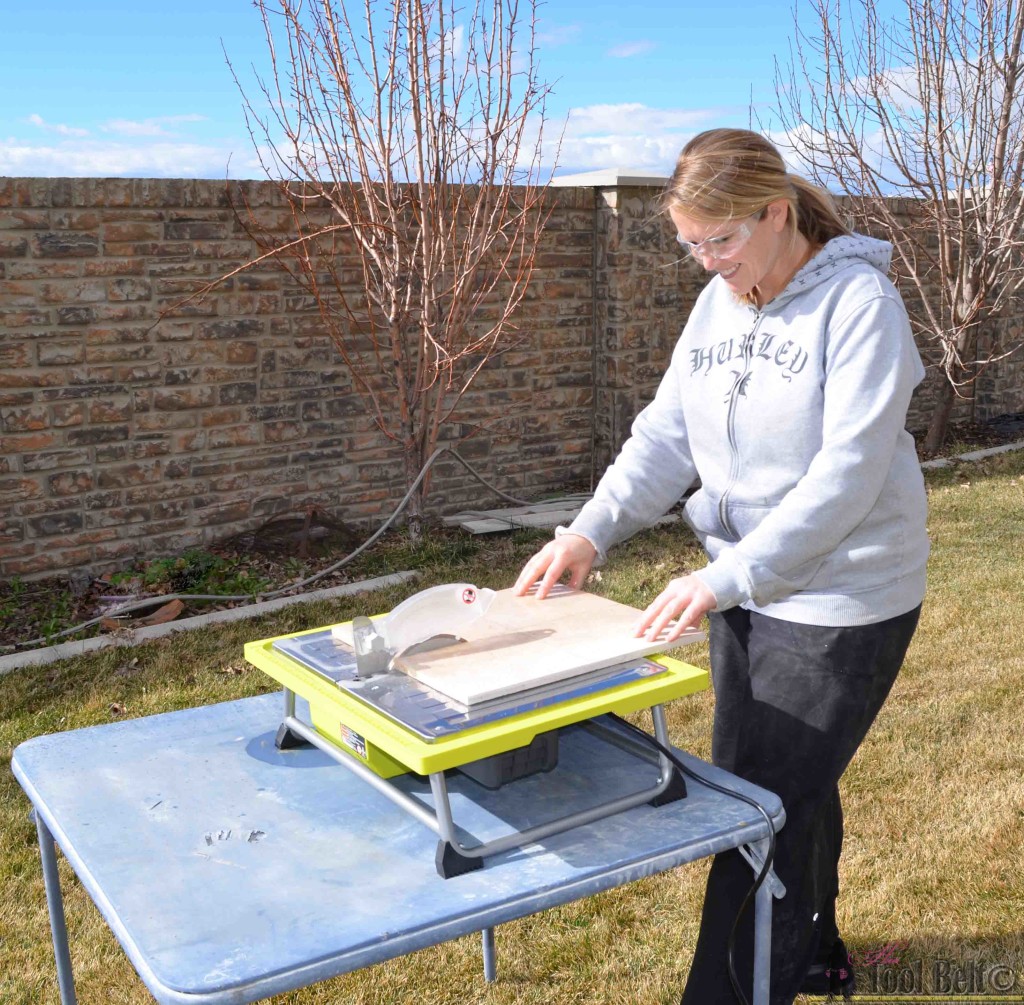 I'm sharing the step by step tutorial this month on Ryobi Nation to celebrate 'Add Style with Tile'.   The tutorial covers prepping the natural stone, creating a cement bed for the tiles, setting the tiles, grouting and sealing.
The floors turned out pretty awesome.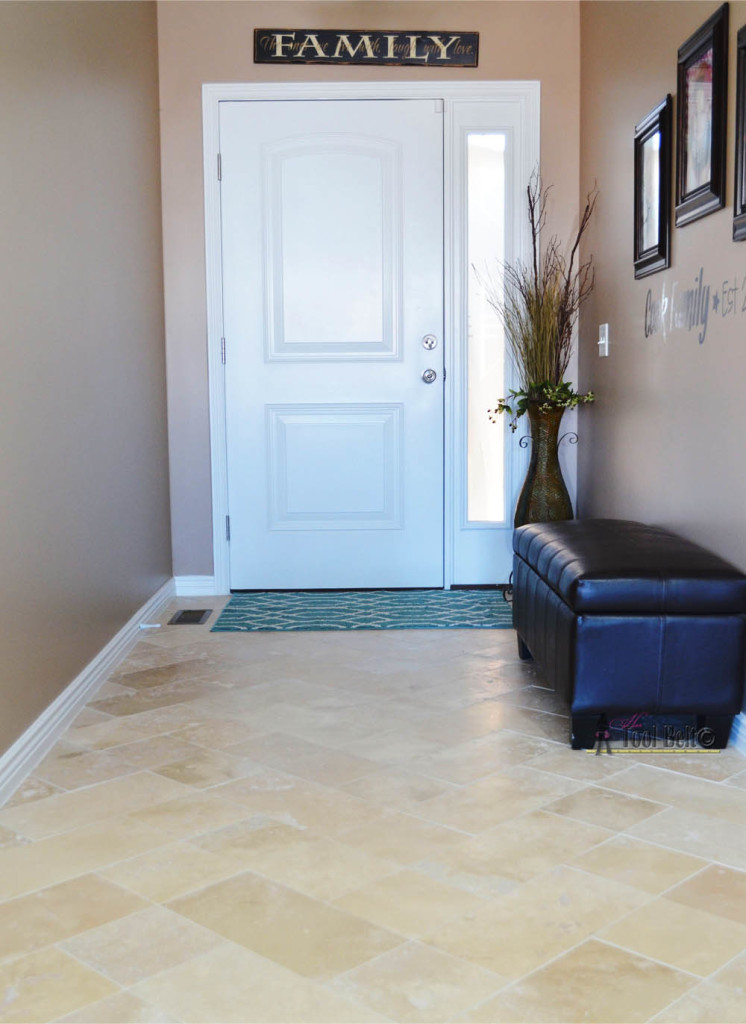 The best part, my sister could install carpet in the rest of the house within the tight budget!  I'm not going to lie, tiling takes a lot of work, but it's totally doable.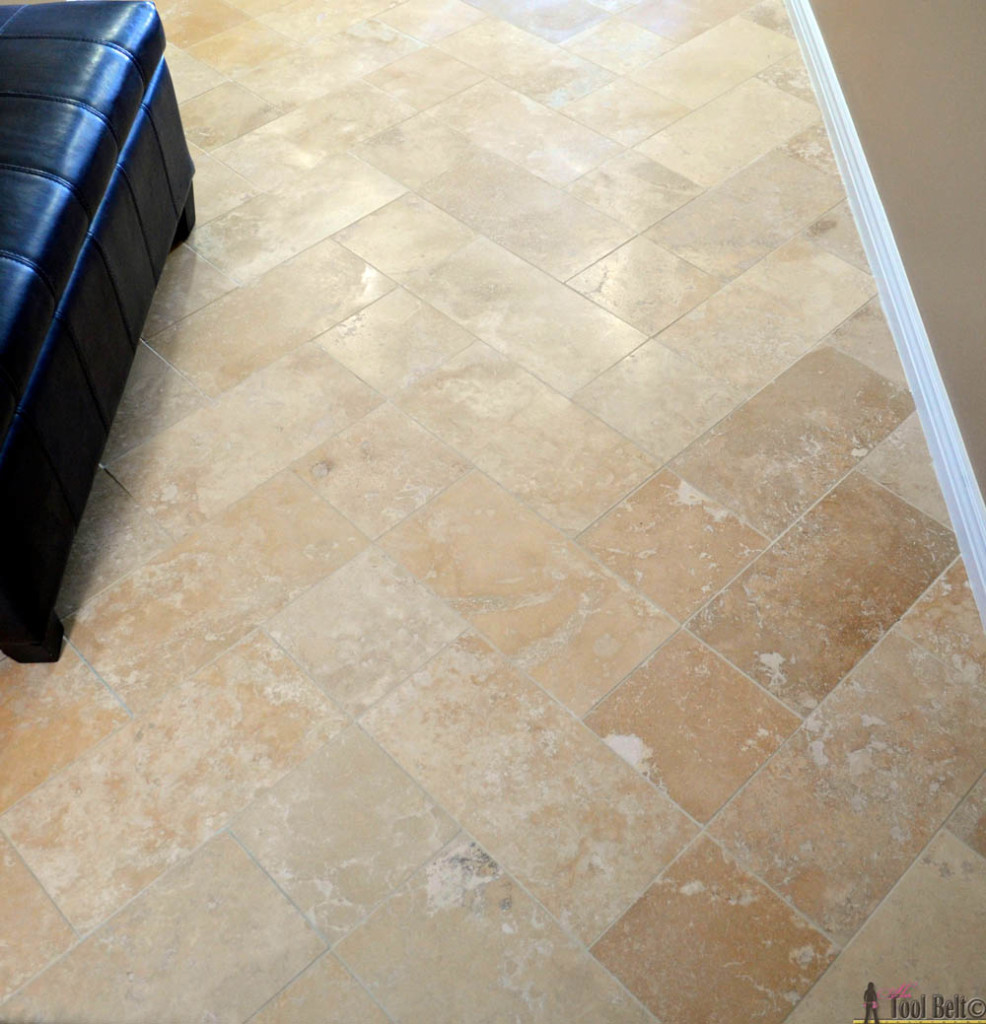 Pin me!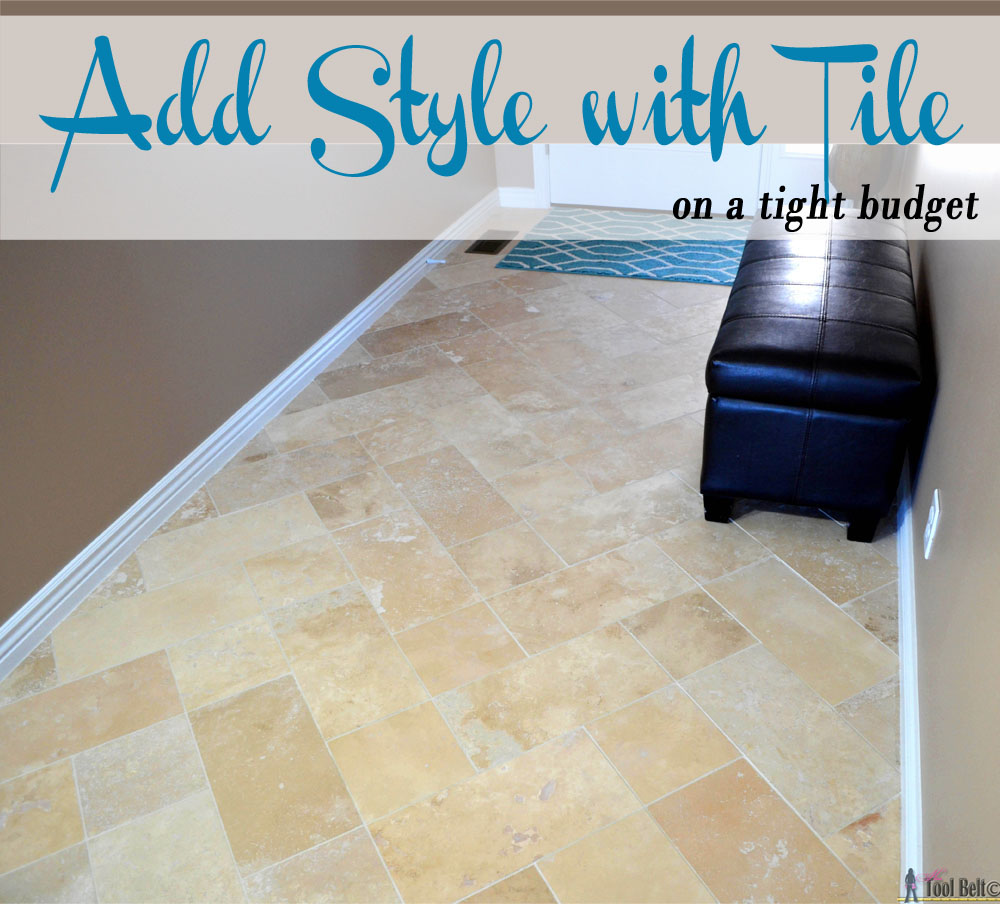 Ryobi is giving one of you a Ryobi tile saw & Hart quick-tatch combo trowel kit to help you 'Add Style with Tile'.  To enter, create a Ryobi Nation account or log into your existing account through this link.  Giveaway will end March 31, 2015 – Good Luck.  Over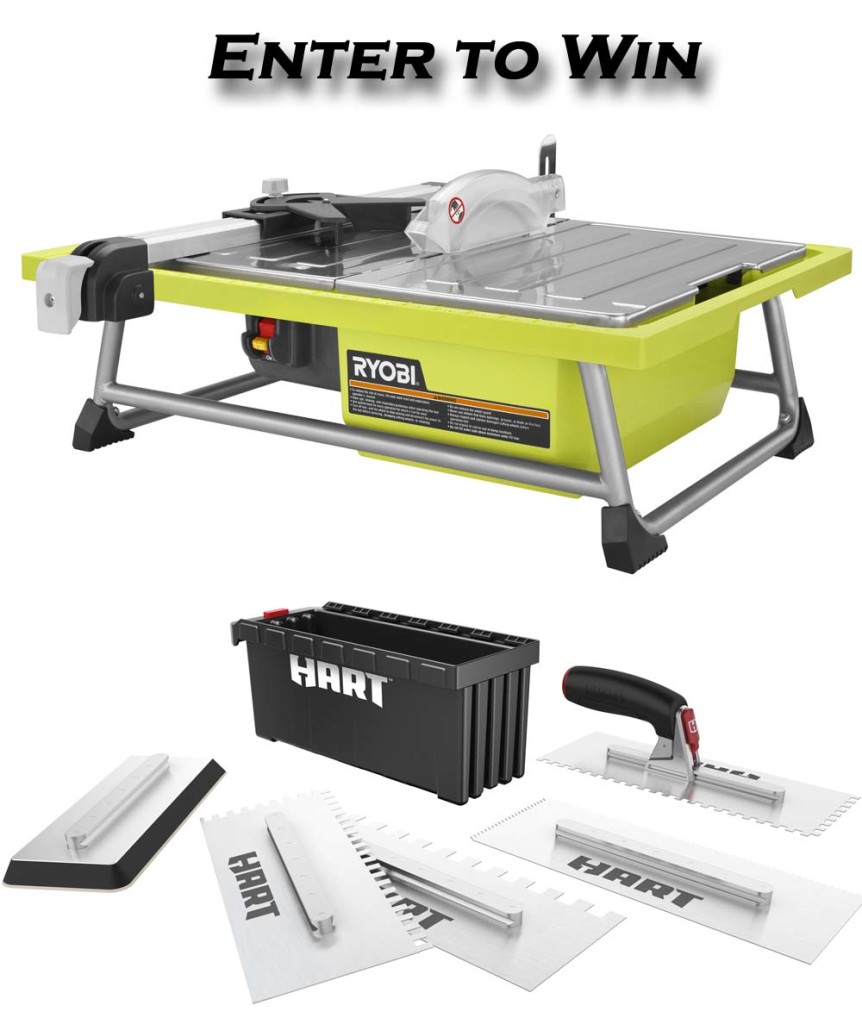 Linked to my favorite Link Parties, Savvy Southern Style, Remodelaholic.