Well it's that time again, put away our Christmas/Winter wreath and bring out your hearts.  This Valentines heart door decoration combines the fun chevron pattern with rustic barnwood.  I love barnwood and weathered pallets.
To make this Valentines door hanger, you'll need some thin (1/4″ or so) plywood or fiberboard and some barnwood or pallets.  The overall size of the hearts is 20 1/2″ tall and 15 1/2″ wide.
Download and print each pattern outer heart rt, outer heart rb, outer heart lt, outer heart lb, inner heart top, inner heart bottom xoxo.  Cut out each pattern, match up the heart lines (there will be some paper overlap) and tape patterns together.  There are two hearts, an outer heart and inner heart.  Trace the outer heart onto a scrap piece of plywood.  Trace the inner heart onto barnwood, or whatever you'd like to use.  Cut out both hearts with a bandsaw, scroll saw or jig saw.  Lightly sand the hearts (except the face of the barnwood.)
Next step is to mod podge paper onto the outer heart.  My chevron paper is actually wrapping paper!  Spread a thin coat of mod podge onto the face of the wood heart and a thin coat onto the back of you paper.  Apply the paper to your heart, lining up edges and lightly smooth bumps out.  I had a few bumps when wet, but they weren't noticeable when dry.
Let the mod podge dry, then apply a thin top coat to help protect the paper from the elements outside.  Let the top coat dry.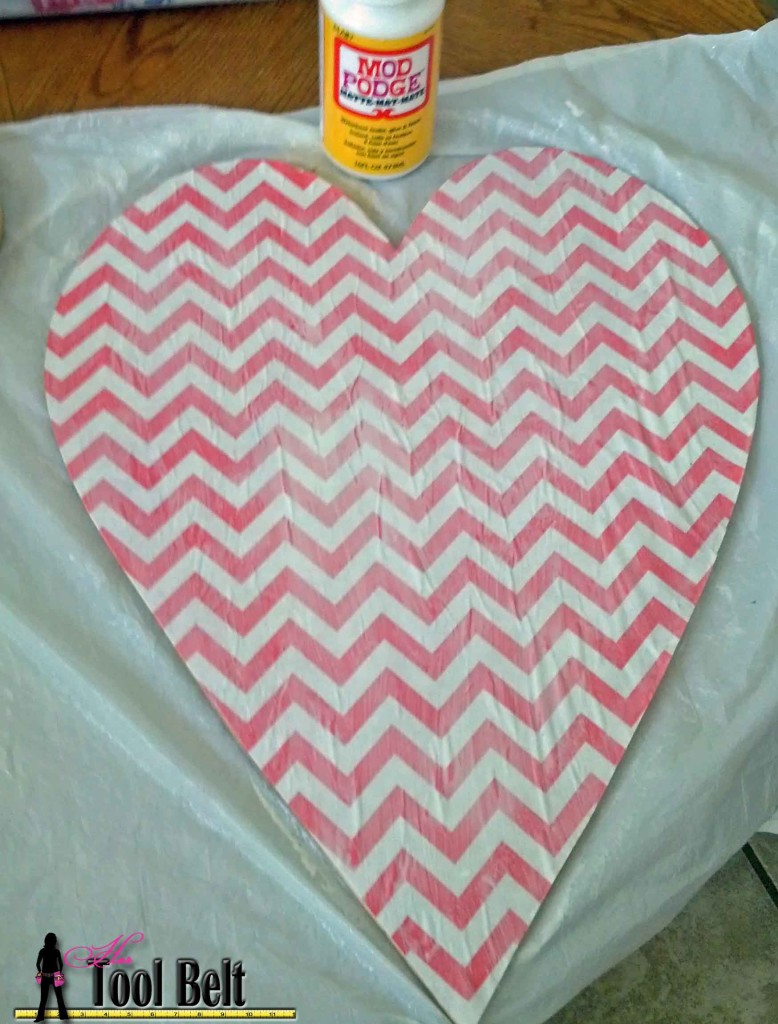 I thought it would be fun to 'stitch' the two hearts together.  Place the inner heart on the outer heart where it looks best to you.  Use the dots on the inner heart patterns to guide you, and drill holes through both hearts.  Use a drill bit big enough to thread your string thru.
Drill another hole in the outer heart (above the inner heart) for hanging.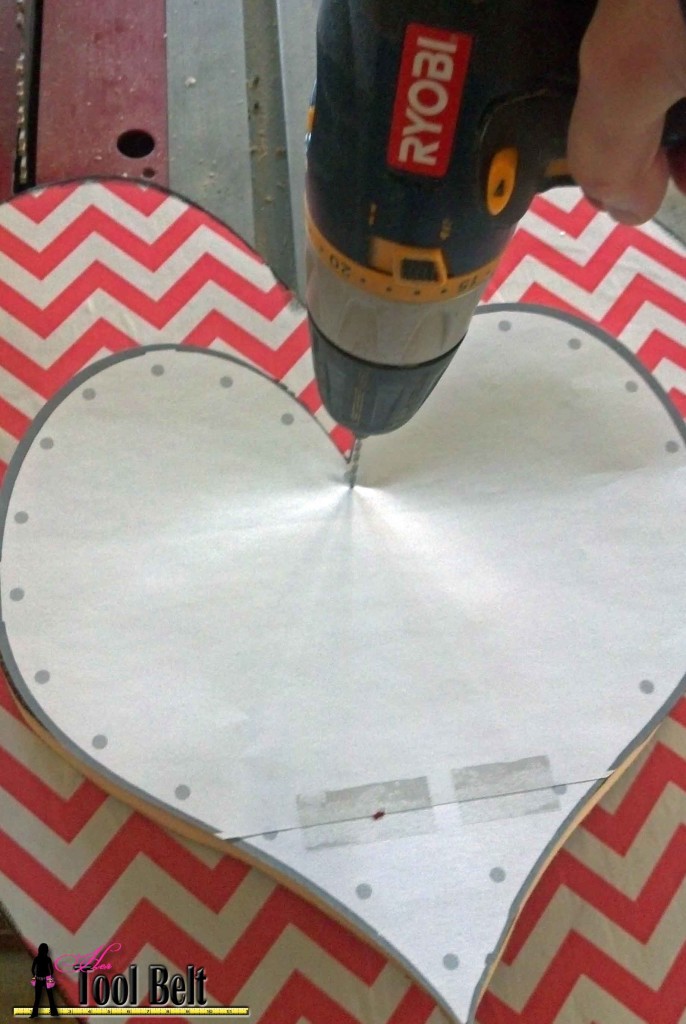 You may need to wrap a little tape on the end of your string to stiffen it up for threading.  Loosely sew your heart wood pieces together.  When you've stitched around the heart, tighten the string around the heart.  Tie off the string.  Use another piece of string to hang the hearts on the door.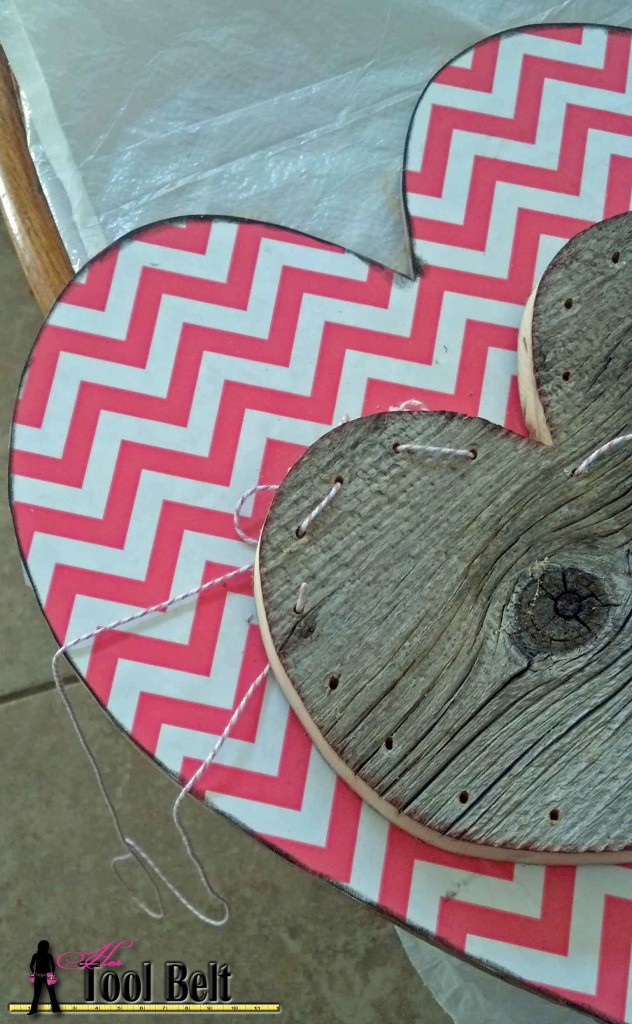 If you'd like, cut the XOXO from paper, felt, or whatever.  I used glitter paper and put small grommets in the tops to make a XOXO banner.  String up the letters and place the banner across the hearts.
Ink around the edges of the hearts for a little detail and you're done.  Enjoy your Valentine's heart door decoration!!!