Without fail – every day my 5 year old asks 'How many days until Christmas?'  This ladder advent calendar is mostly for him to keep track of the big day.  It was inspired by this darling Pottery Barn Stocking Calendar.  However I didn't want to sew little stockings, so I found 4×6 cotton muslin bags (affiliate) instead.   My friend Wendy made a ladder too, we decided to decorate and number the bags.  Some of my bags turned out cute, and some not so much…but it was fun to make anyway.  In the bag you can place a note, treat, toy or whatever for each day.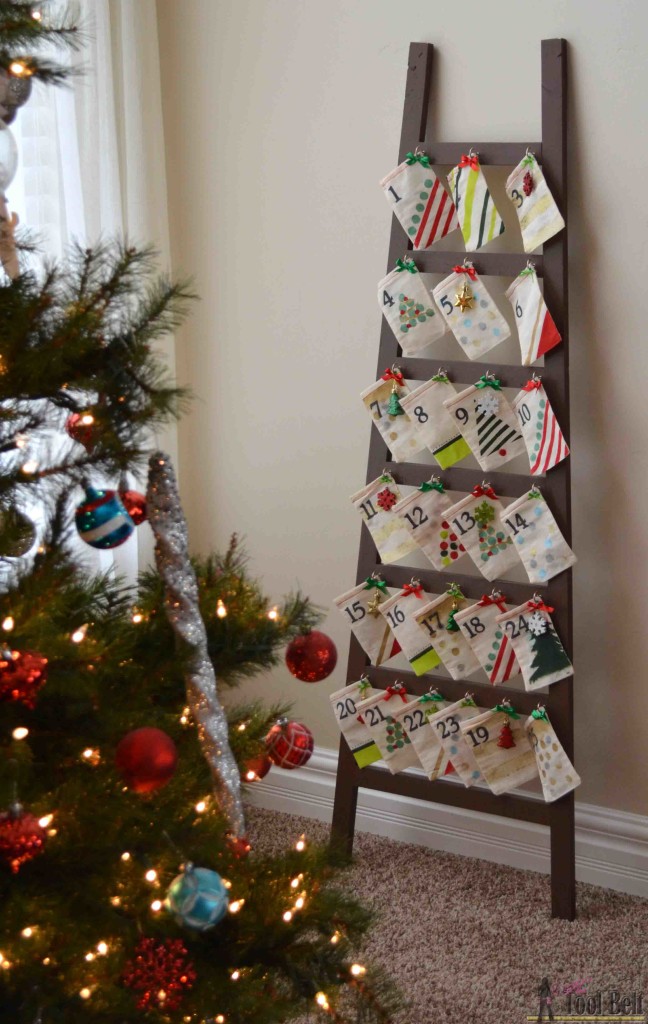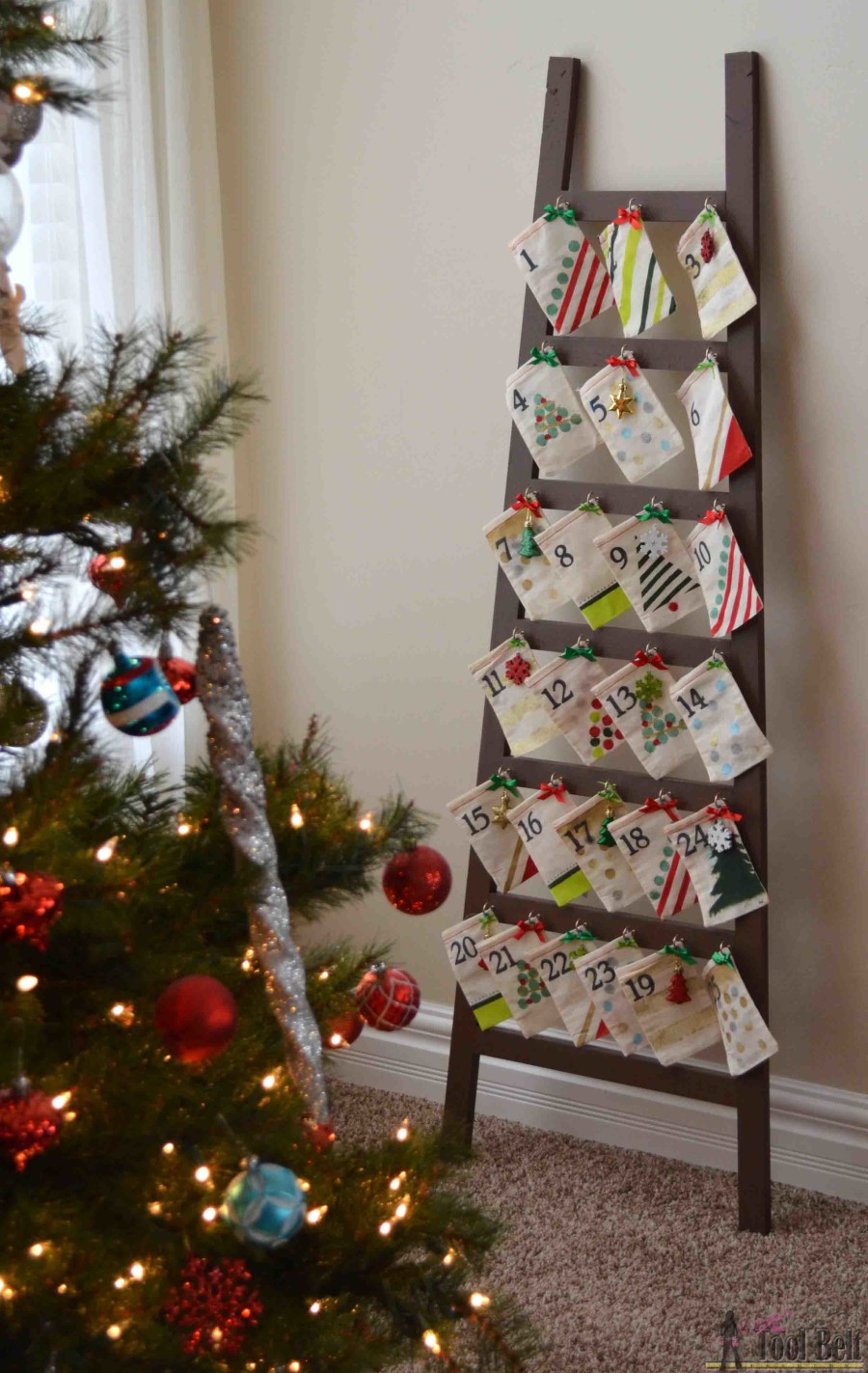 How to Build a Ladder Advent Calendar
(BTW I do know how to count, I guess my toddler decided to rearrange the bags 🙂 ).
* denotes affiliate link
Materials
Step 1
Cut 2 pieces of 1″x2″ x 60″ long.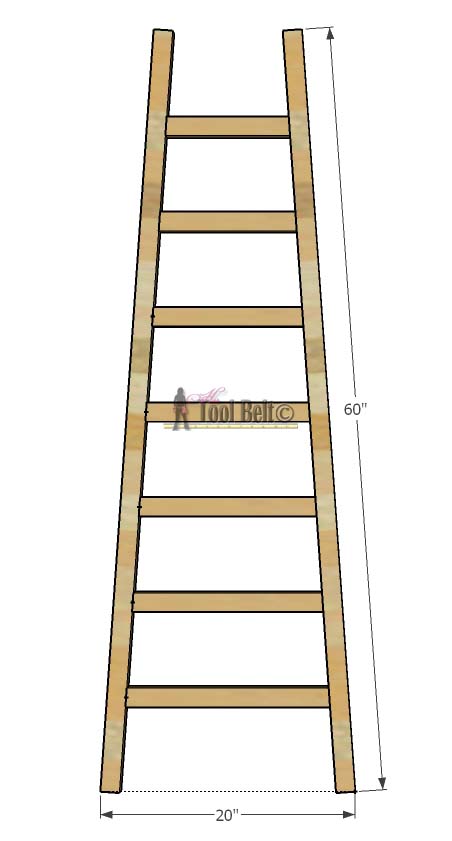 Next we need to cut the ladder rungs.  Each ladder rung has a 4 deg angle on the ends.

Cut the 7 rungs from 1″ x 2″ at the following lengths, with the 4 deg angle on each end.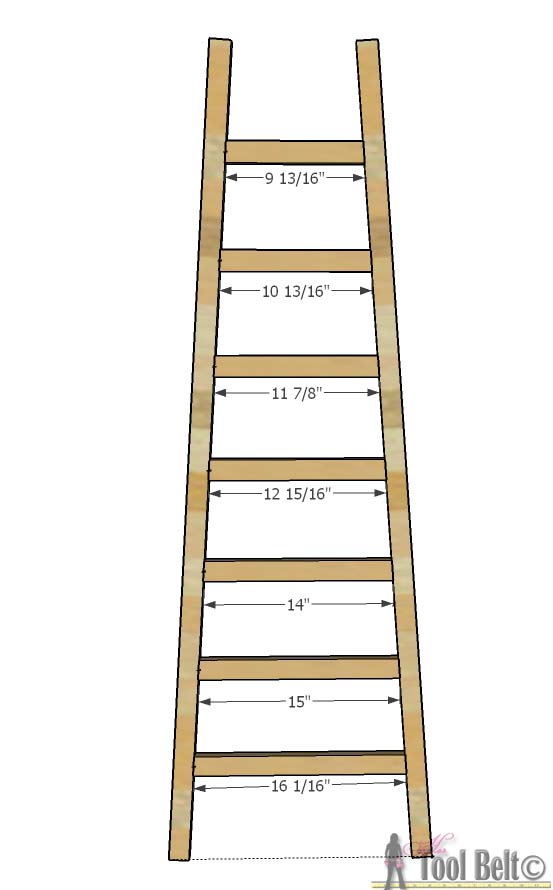 Step 2
On the backside of the rungs, use a Kreg pocket hole jig* and drill one pocket hole in each end.  You can do 2 holes if you want, but I don't think it's necessary because of the angle on the rung.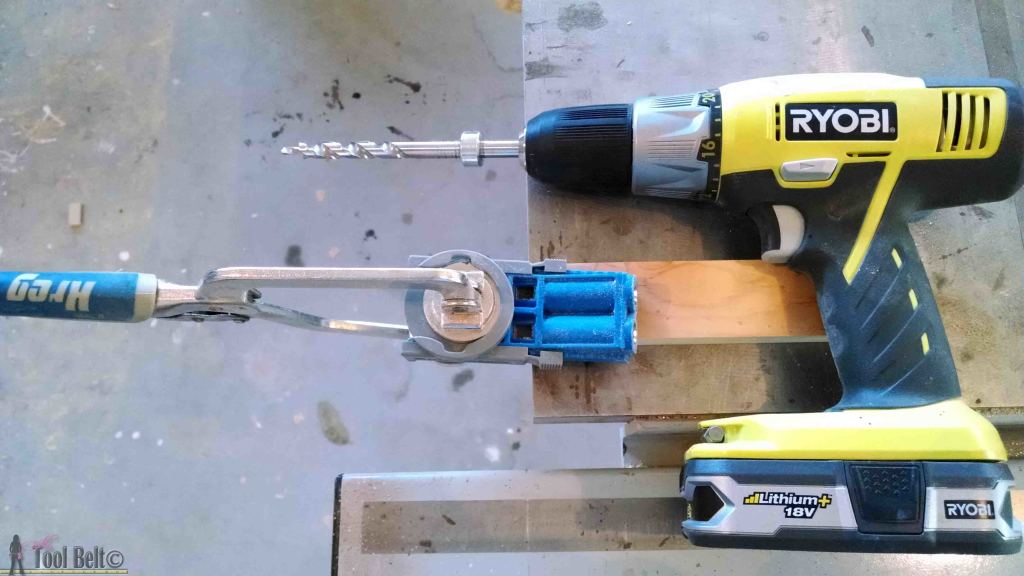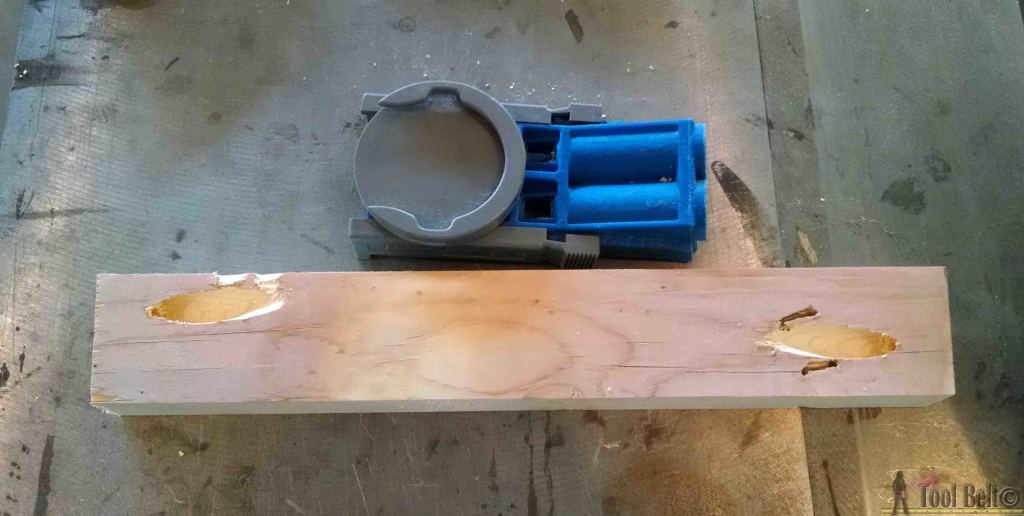 On the inside of the ladder 60″ sides mark the rung placements.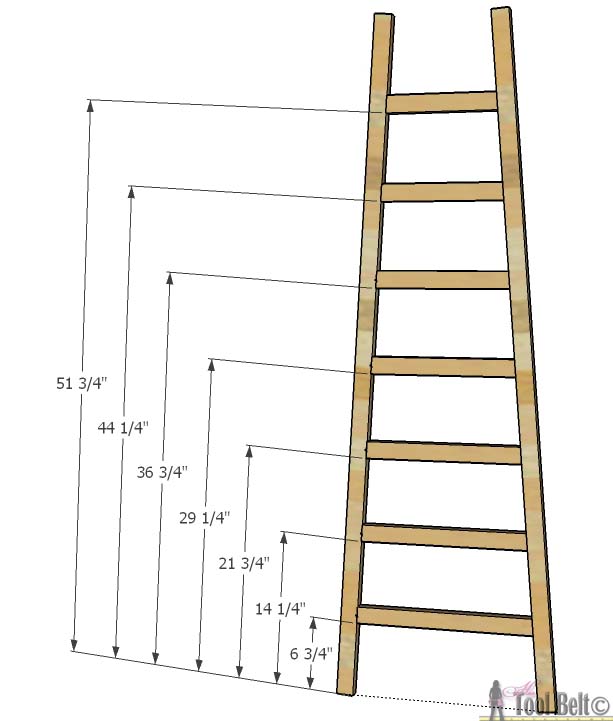 Add a dab of wood glue to each rung end.  Clamp* the ladder sides with a rung between, use 1 1/4″ pocket screws to secure the ladder together.  Repeat for each rung.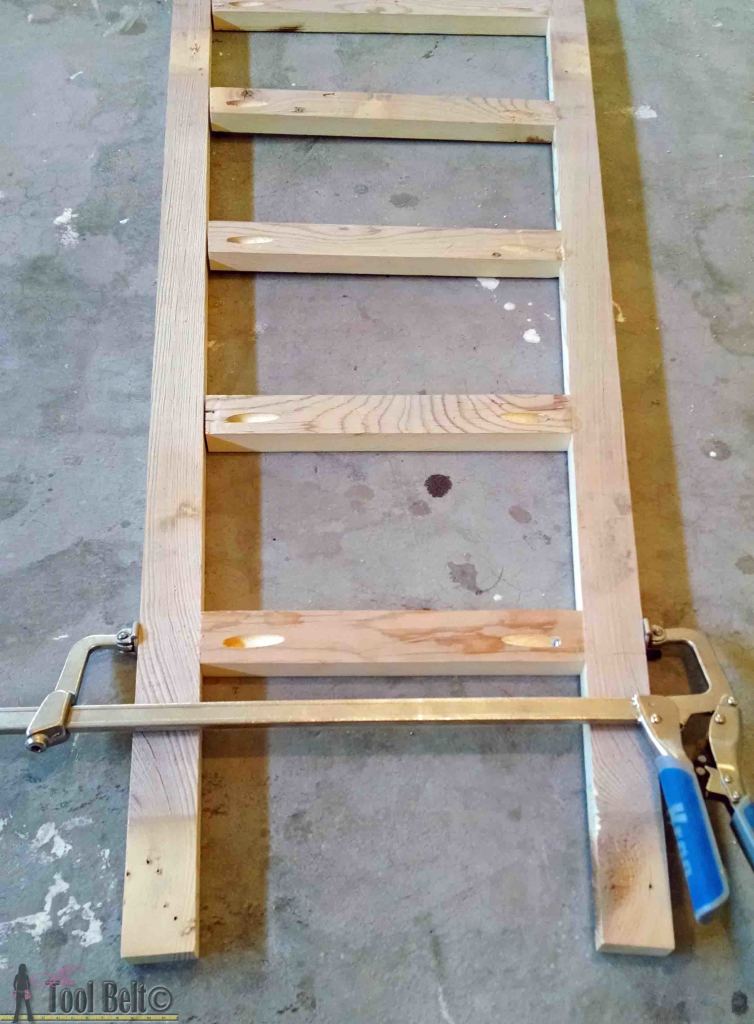 Allow the glue to dry.  Lightly sand the ladder as needed.  Paint or stain the ladder as desired.  I painted one ladder Americana Decor Chalky Finish Romance (red) and the brown is Modern Masters Grounded.  Once the paint is dry, drill pilot holes for the hooks.
Top rung – 3 hooks
2nd rung – 3 hooks
3rd rung – 4 hooks
4th rung – 4 hooks
5th rung – 5 hooks
6th rung – 6 hooks
7th rung – no hooks.
Finally decorate your bags, this took me much longer than building the ladder 🙂
I love how Wendy's red ladder and bags turned out.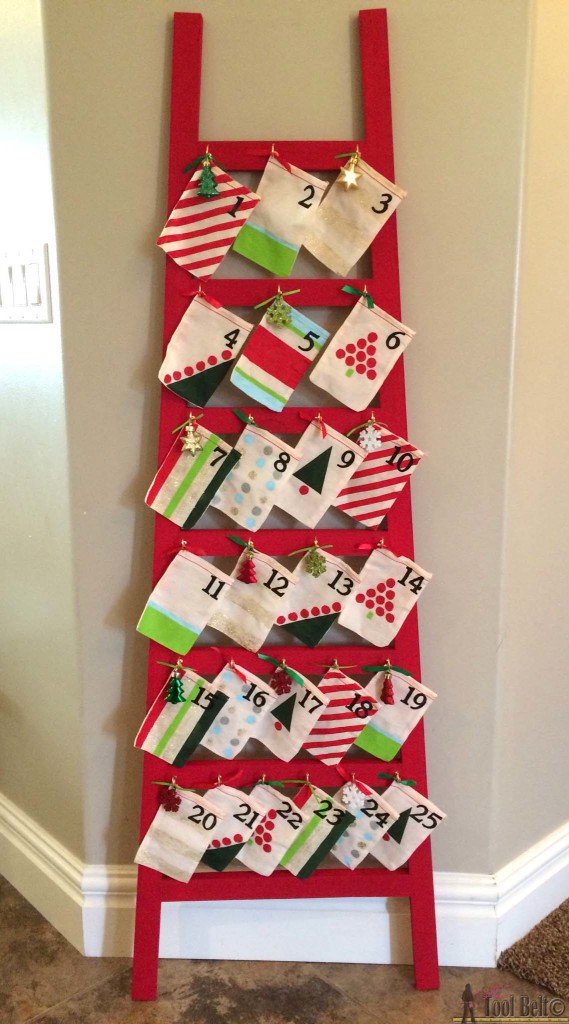 Have a Merry Christmas!  Pin for later: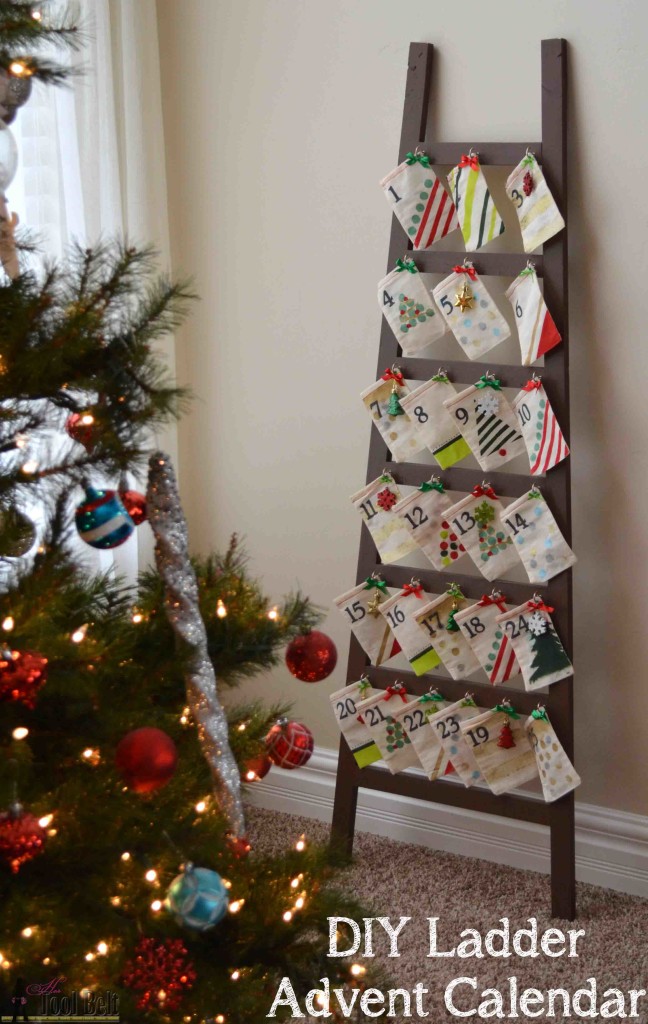 Linked to My favorite Link Parties, Remodelaholic, Savvy Southern Style