Closet space is very limited at my house. We only have one small closet besides the bedroom closets. The last thing I want is for it to be stuffed with wrapping paper supplies (as it is now).  However under the bed is free! It's ok to put things under the bed if it's organized and useful, right??? When deciding on the features for this gift wrap organizer, I wanted it to:
Easy and helpful to use.
Have a hard surface to wrap on – our bedrooms are carpet and it's hard to wrap nicely on carpet.
Organize plenty of rolls or wrapping paper.
Fit different sizes of wrapping paper.
Have a place for tape, scissors, bows, ribbon, etc.
Roll – everything is better on wheels. The casters are optional though if your bed is really low, you could just add felt sliders or something.
I'm excited how it turned out and it's just in time for the holidays.
It's sleek and fits easily under the bed. (It can be pushed further back so it's not well seen, but that wouldn't make a good picture 🙂 ).
Slide the rolling gift wrap organizer out and flip the top open to add all of your supplies.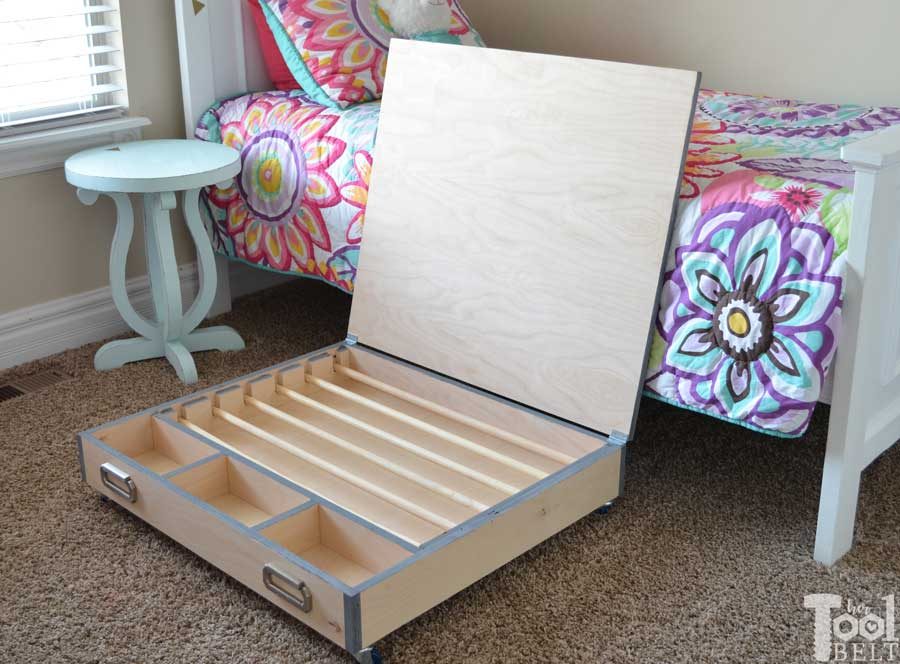 Add all of your pretty gift wrap supplies to be stored. I'm thinking of adding bungees or a pocket to the lid to store tissue paper.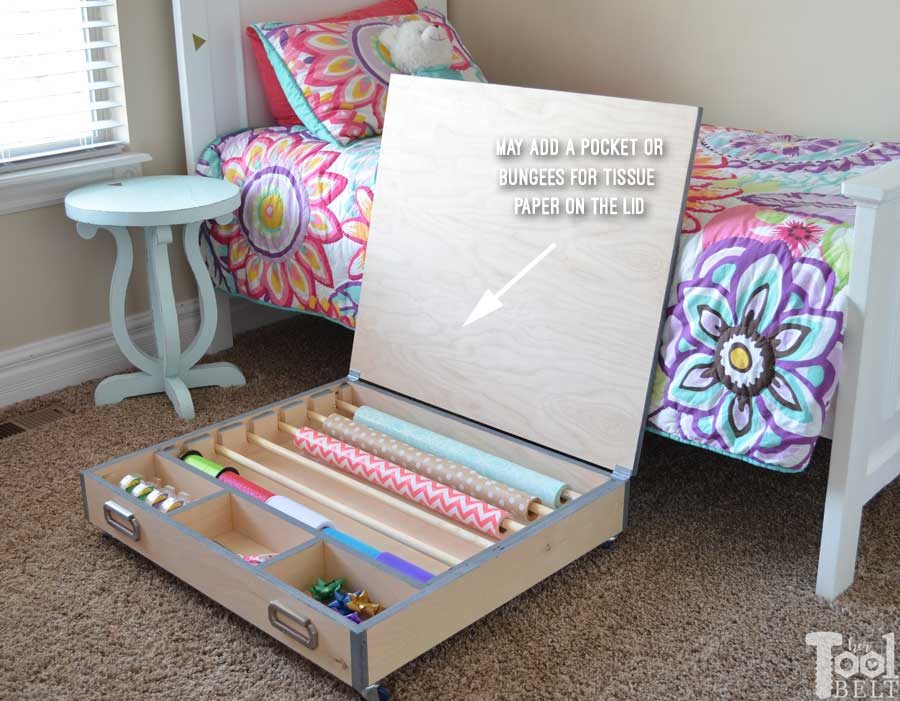 The hinges leave a small gap in the back to run your wrapping paper thru, so when you're wrapping presents you can have a continuous feed of paper without opening and closing the organizer.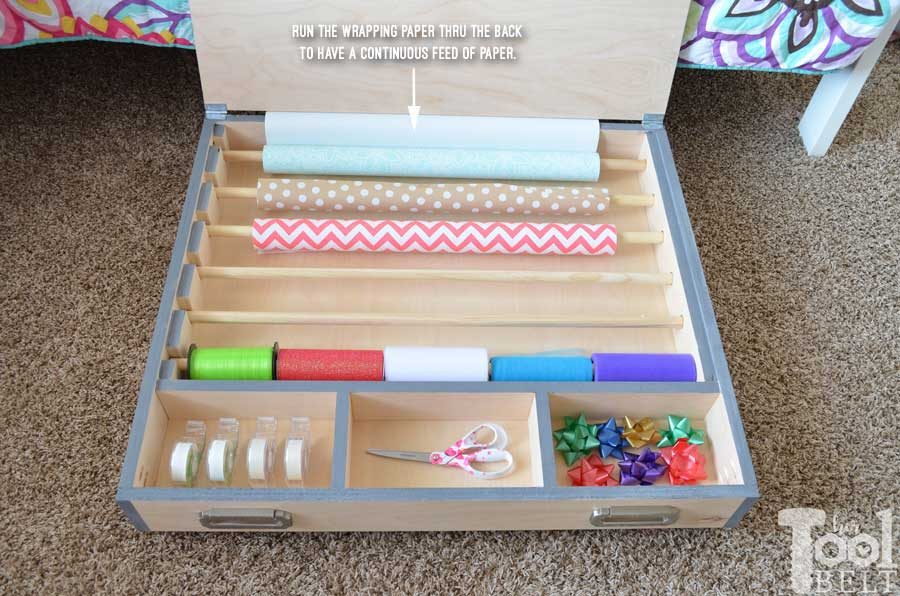 Now you're set to get wrapping presents!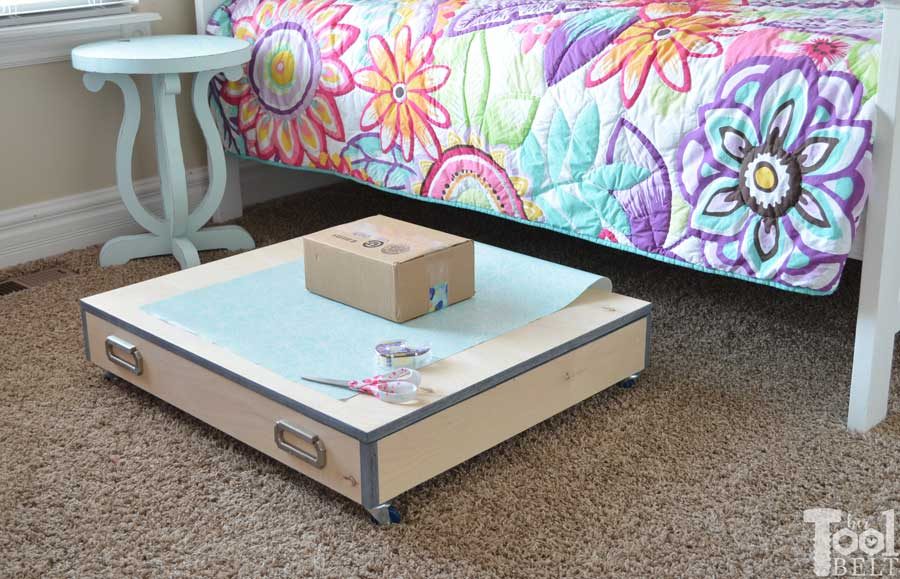 See how it works and how it is made!
Please Subscribe
I've teamed up again with Buildsomething.com to bring you the free plans including the supply list, cut list and step by step instructions.  Buildsomething is Kreg's new DIY project plan site with hundreds of free plans.  BuildSomething is a great community resource for woodworkers and DIY'ers, that may not have a site of their own, to share the plans they've created online.  Shared plans don't have to be computer generated, even hand sketches will work. (click on link or sketch to be directed to the plans)
Free Plans for the Rolling Gift Wrap Organizer are on BuildSomething.com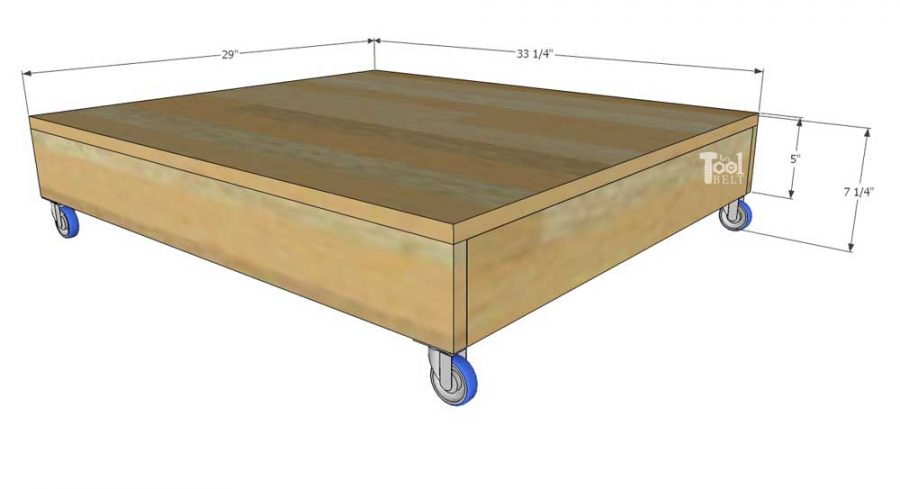 Happy Organized Wrapping!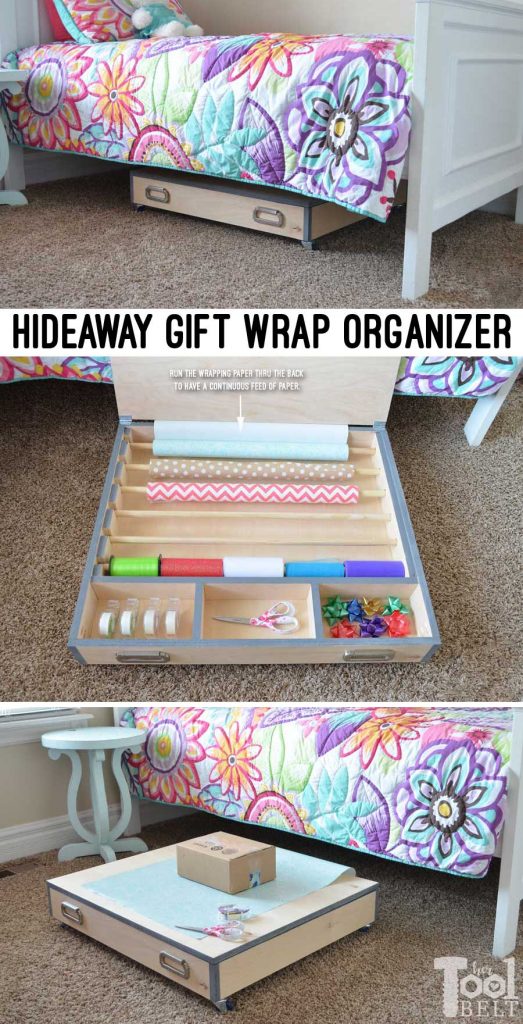 This project uses about 2/3rds of a sheet of 3/4″ plywood, leaving a perfect amount to build yourself a tool organizer!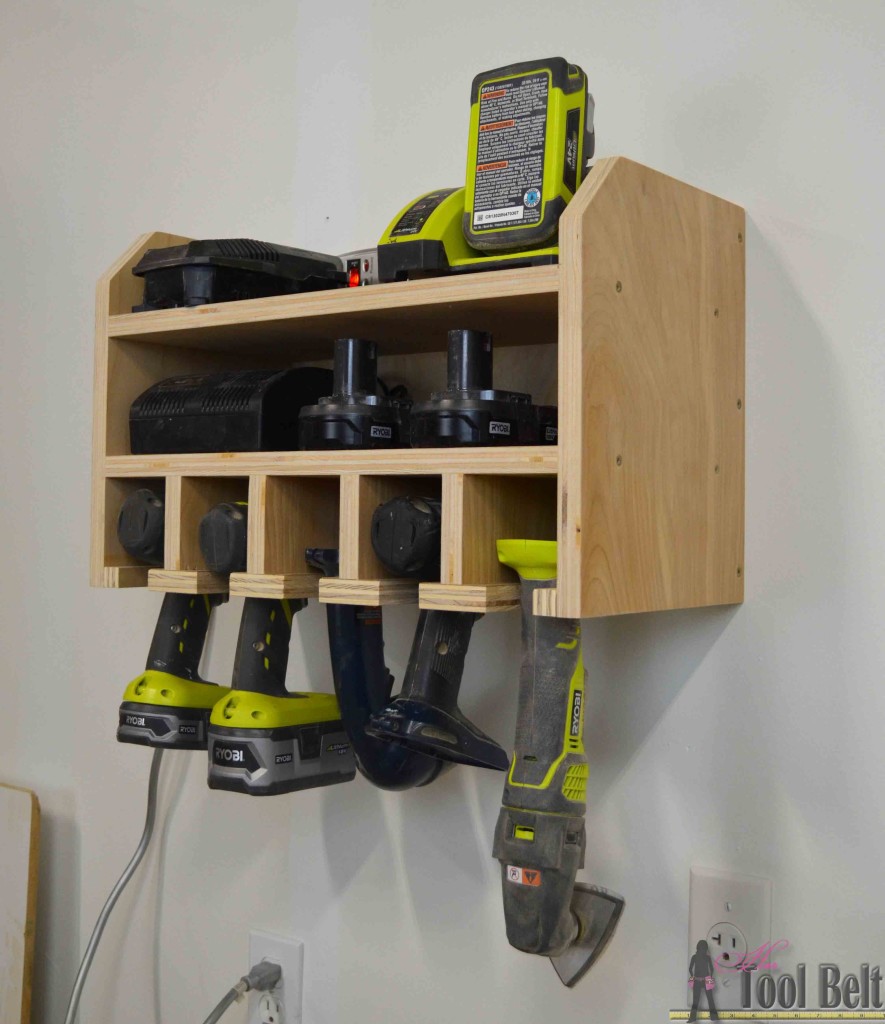 This building plan was sponsored by Buildsomething.com, all opinions and ideas are 100% my own.