Hi!  I'd love for you to follow me on Pinterest Her Tool Belt  and if you love instagram, you can keep up with me there too!
It is getting COLD in these parts, and it has even snowed a bit.  I guess my mind has been on snowflakes, especially after seeing Pauline at My Altered State's latest 3D snowflakes, so cool.  So when this months power tool challenge came around I knew what I wanted to make.  This wooden snowflake door hanger is a winter holiday spin on my Americana door hanger from a while back.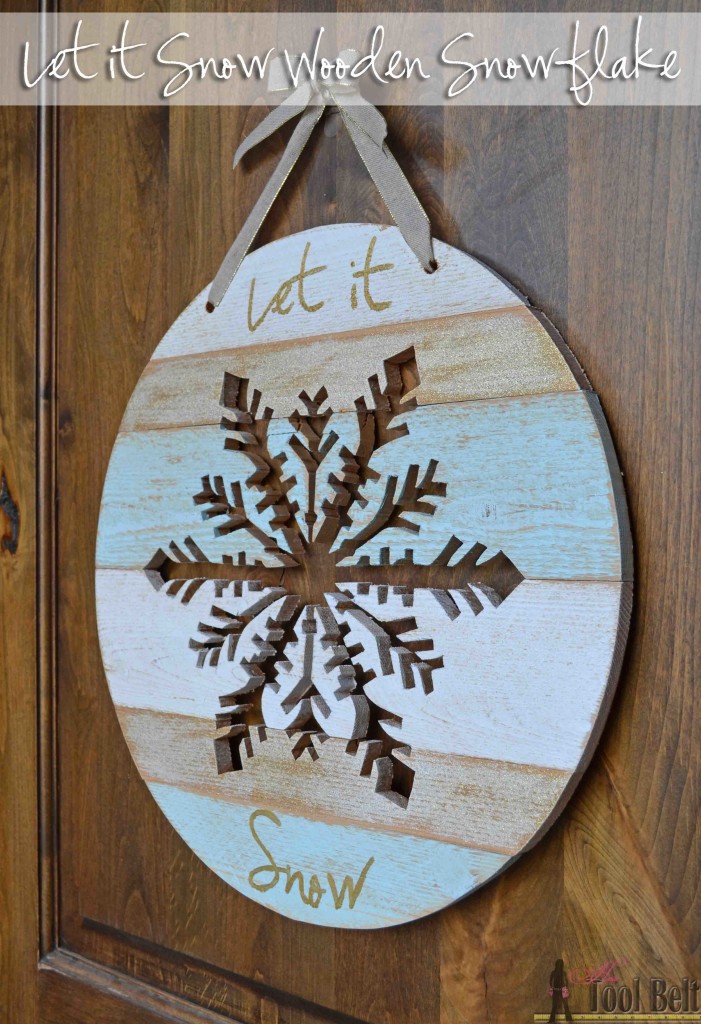 How to Build a Wooden Snowflake Door Hanger
Materials
Tools
Drill
Band saw, jig saw or scroll saw (I used a band saw, but I think the scroll saw would probably be the easiest.)
Table saw – optional
Cut List
2 – 18″ long
2 – 17 7/8″ long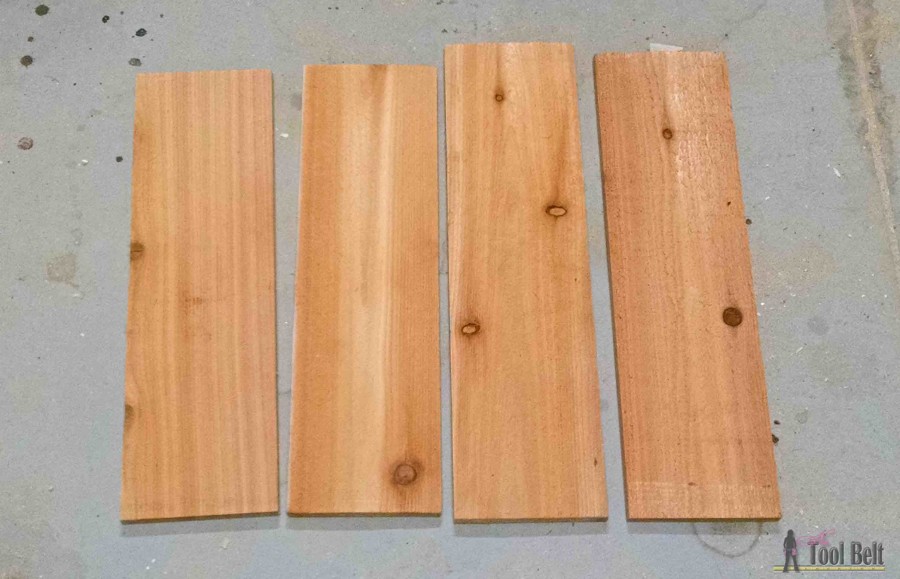 I started off with 4 scrap pieces of the cedar picket.  I decided to vary the widths of the pieces so I ripped the 2 – 18″ long pieces to 4 1/4″ wide, then I ripped a 2″ piece from each of the 17 7/8″.  My actual cuts were about:
2 – 4 1/4″ x 18″
2 – 2″ x 17 7/8″
2 – 3+" x 17 7/8″
I created a pattern for a 18″ circle and picked a snowflake pattern that I liked.  Since I was cutting the snowflake out with no other support, I had to make sure I picked a design that didn't have middle pieces, since nothing would support them.  You can download my pattern if you'd like:  snow 1, snow 2, snow 3, snow 4, snow 5 I rubbed white chalk on the back of my pattern and traced it onto the wood, you can see the faint outline in the picture.  It is more obvious in person.  Anything to light to see, I retraced with a sharpie.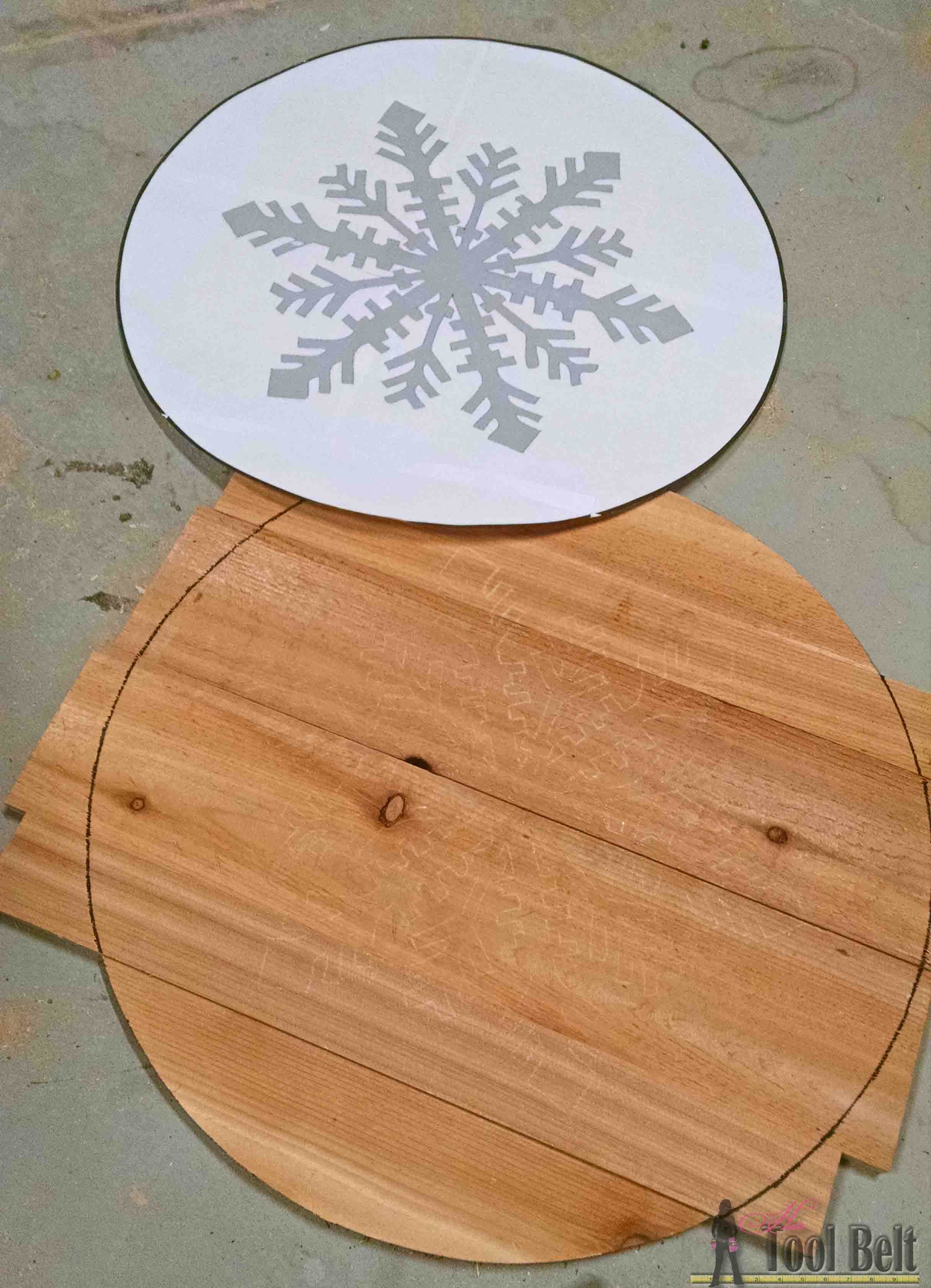 Then I spent a while cutting all of the intricate details, but the design turned out fun.  (I used a band saw, I would have used my scroll saw but I broke my blade and hadn't bought a new one yet.) 🙂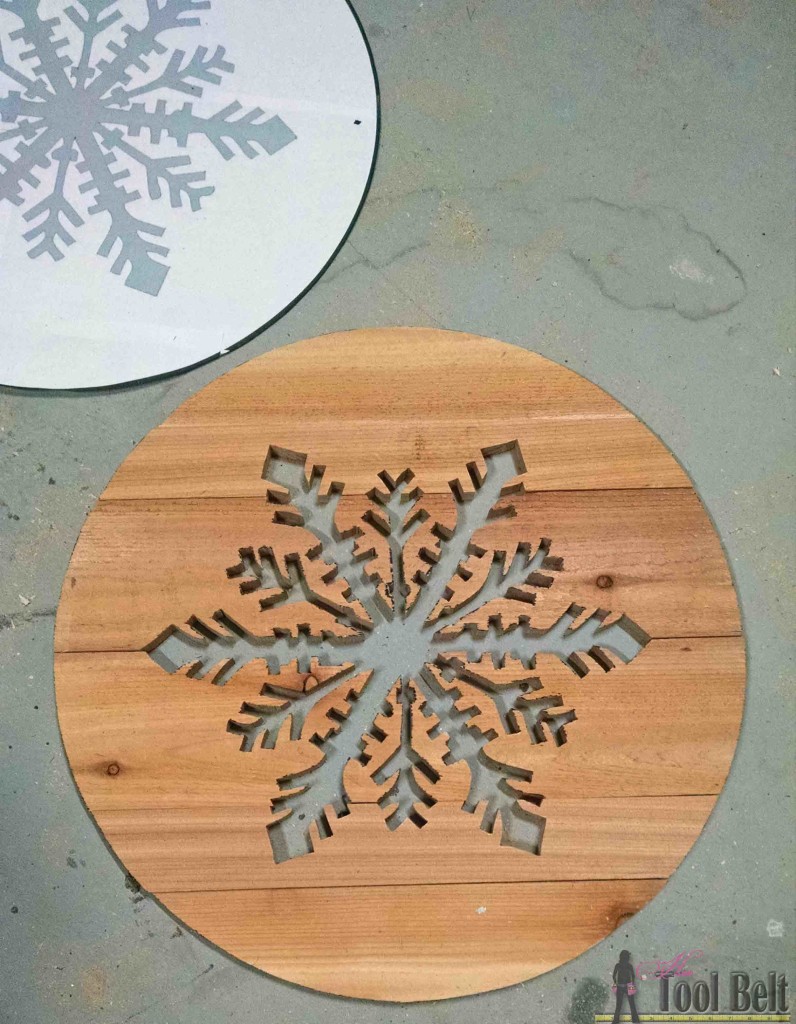 The nice thing about these cedar pickets is that the wood is pretty rough.  After painting it is easy to get a distressed look with a little sanding. I painted my pieces
white
white wash and gold glitter spray
aqua
white
white wash and gold glitter spray
aqua
It can't be a holiday project without glitter, right!?!  After the paint dried, I distressed the pieces with sand paper. To secure the wood pieces together I used my Kreg pocket hole jig (affiliate) set for 1/2″ material and 1″ screws (affiliate).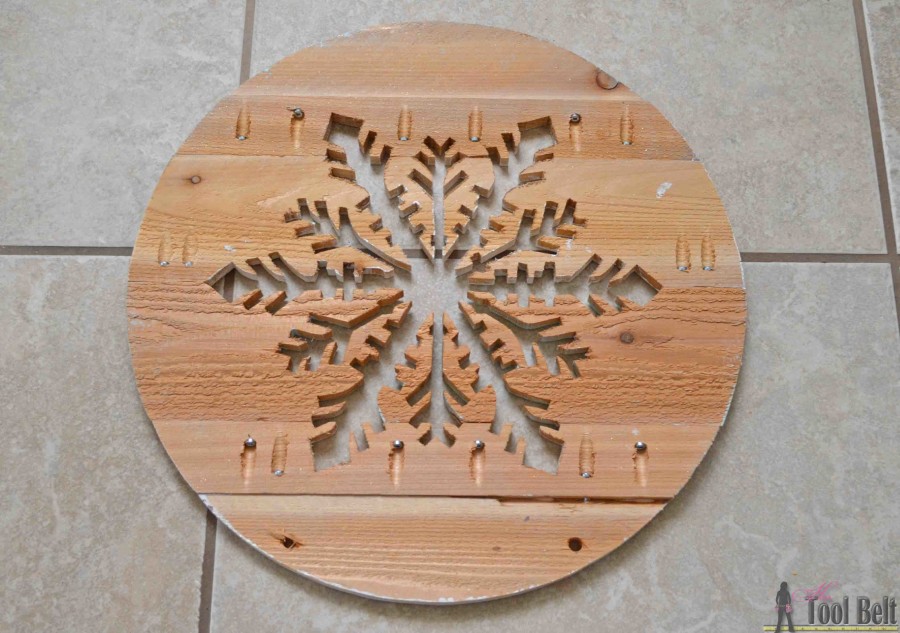 Finally, I drilled a couple of holes near the top to thread ribbon.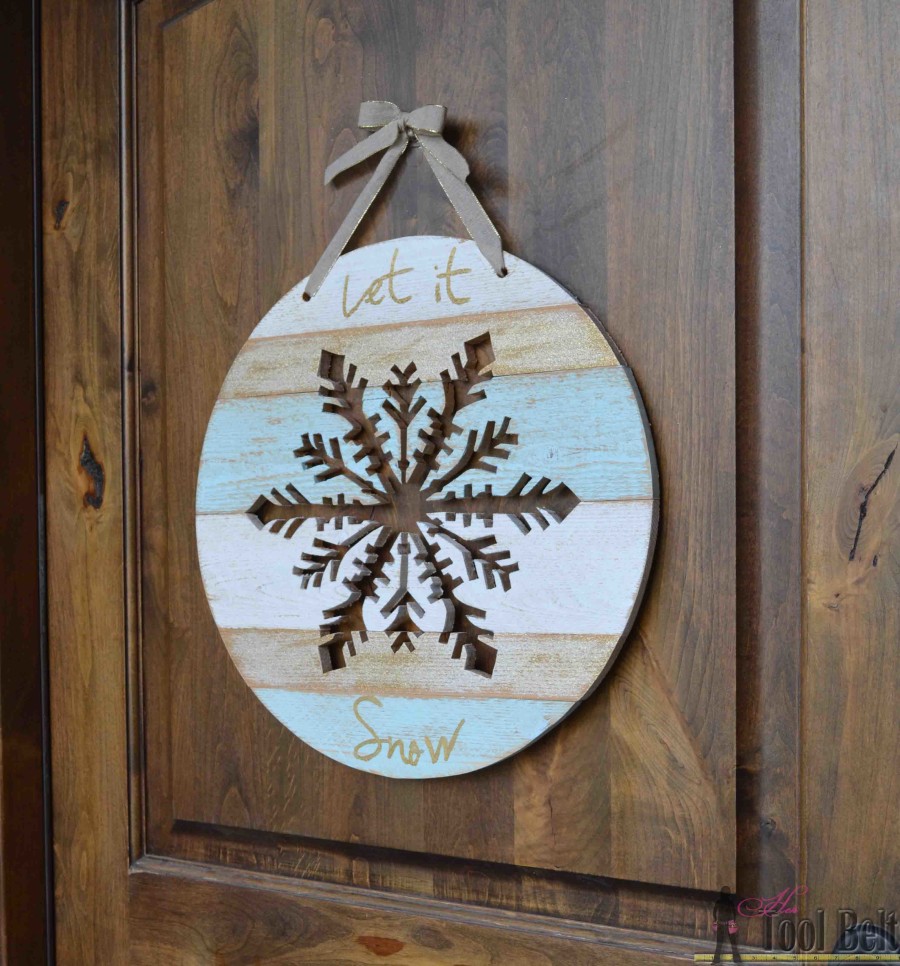 Turned out to be a fun little project and will only cost a few bucks to make…the best kind!  I wish you could see the glitter shine.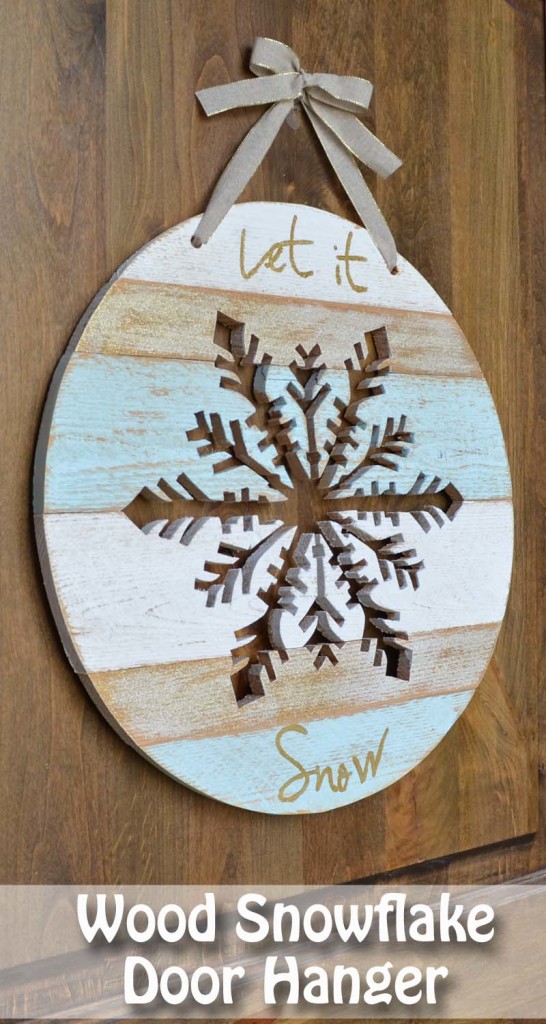 Check out the other great projects in the Power Tool Holiday Challenge.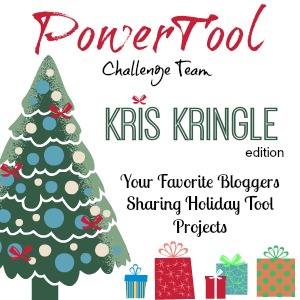 Linked up to My Favorite Link Parties, Savvy Southern Style. Remodelaholic, homestoriesatoz