Hi!  I'd love for you to follow me on Pinterest Her Tool Belt  and if you love instagram, you can keep up with me there too!
My friend Mindi My Love 2 Create put out a challenge to come up with a project that uses materials that are repurposed, and I had just the building supplies to accomplish that challenge!  It is an easy way to add a little farmhouse style.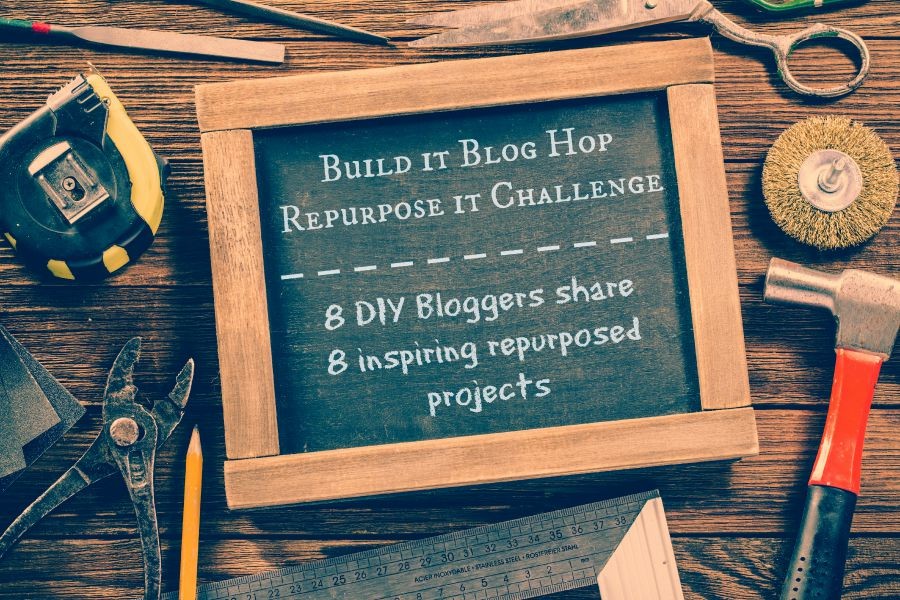 A few years ago when this old and unsafe hay barn needed to come down, I begged my Dad to let me dismantle it to use for projects.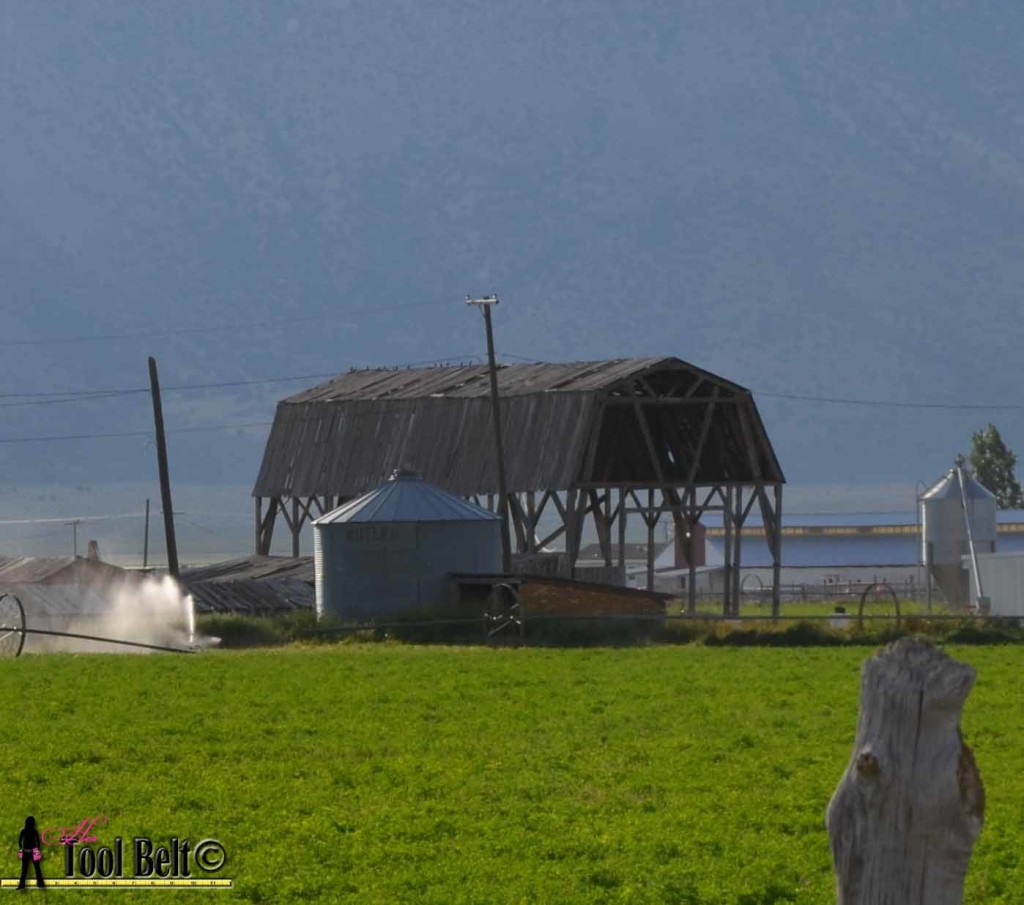 One of my favorite projects that I have used the hay barn for is my son's barn wood bed.  Not long after I built the bed, my son decided that he really really wanted me to paint his walls and do a Star Wars room.   I was not about to give up the barn wood bed, so I've been trying to add elements that are kind of rustic and industrial to hopefully tie the two together.  Arrows have been quite the decorating rage for a couple of years.  It's an easy item to make rustic and industrial.  This arrow can be made with the center open like a shadow box, or fill it with corrugated tin, wire mesh, wood slats, material, or anything you want.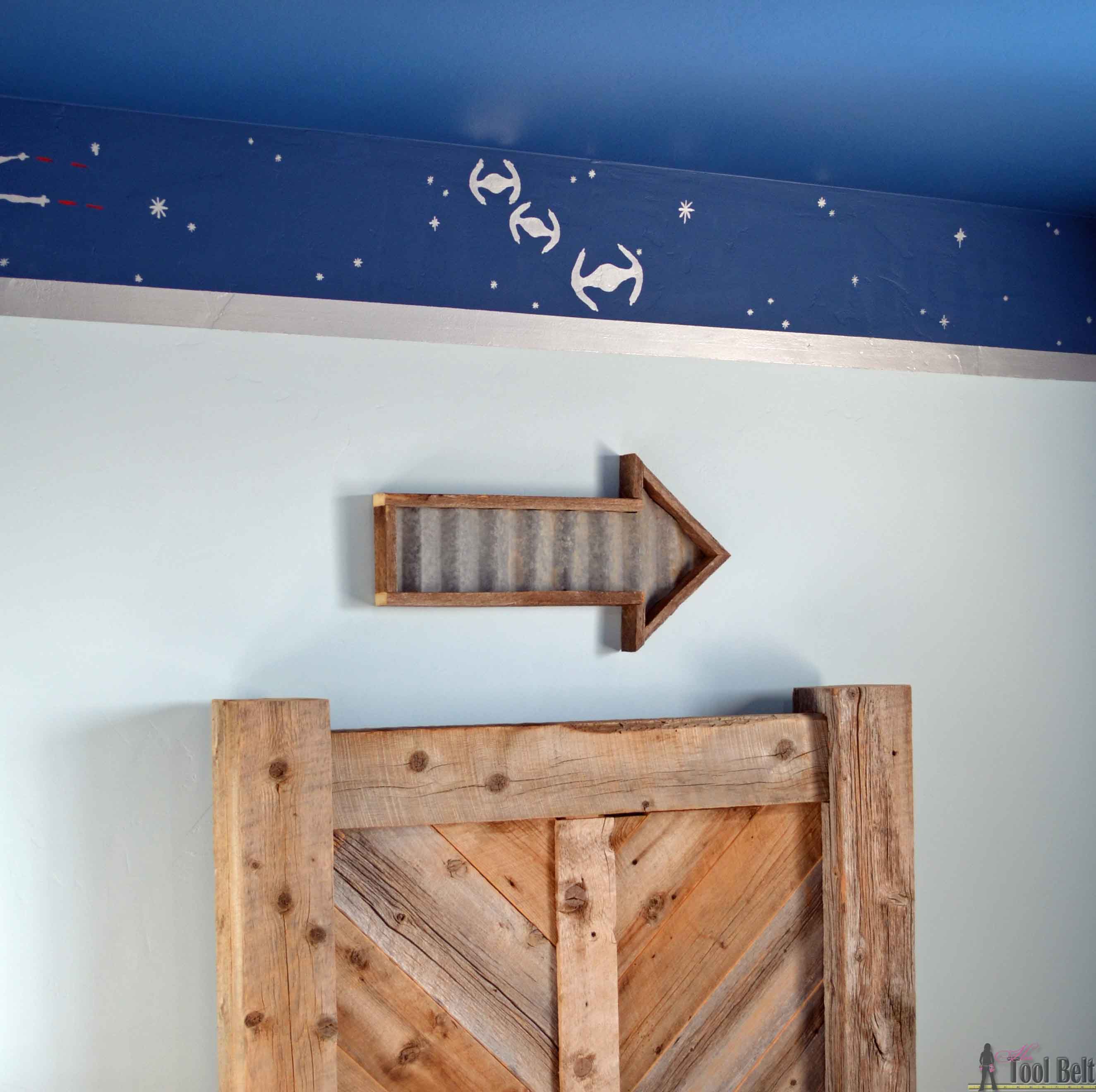 How to Build a Rustic Arrow
Materials
1 – 1″ x 3″ x 70″ (actual 3/4″ x 2 1/2″)
1 1/4″ brad nails
wood glue
corrugated tin – optional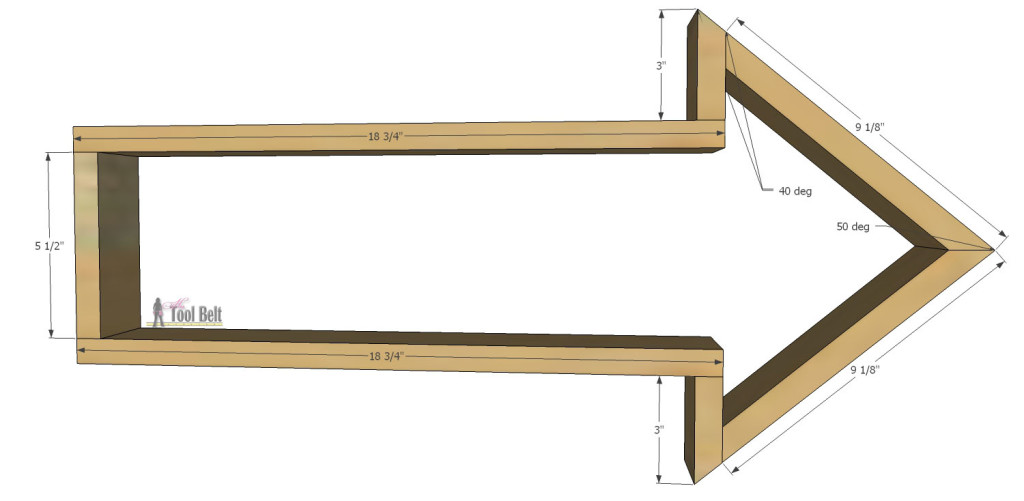 Cut List
2 – 18 3/4″ long
1 – 5 1/2″ long
2 – 3″ long with a 40 deg miter on one the end
2 – 9 1/8″ with a 40 deg miter on one end and 50 deg miter on the other.
Step 1
Add wood glue to the flat end of the 3″ piece, nail to the 18 3/4″ piece, flush with the end.  Repeat for other 18 3/4″ and 3″ pieces.

Step 2
Add wood glue to the ends of the 5 1/2″ pieces and glue between the other end of the 18 3/4″ pieces.  Secure with nails.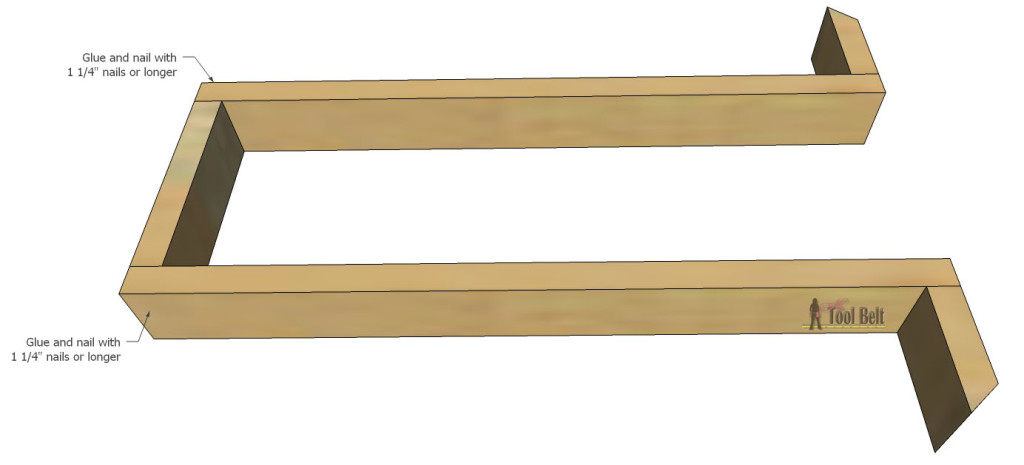 Step 3
Glue and nail the 9 1/8″ pieces together, and onto the 3″ pieces.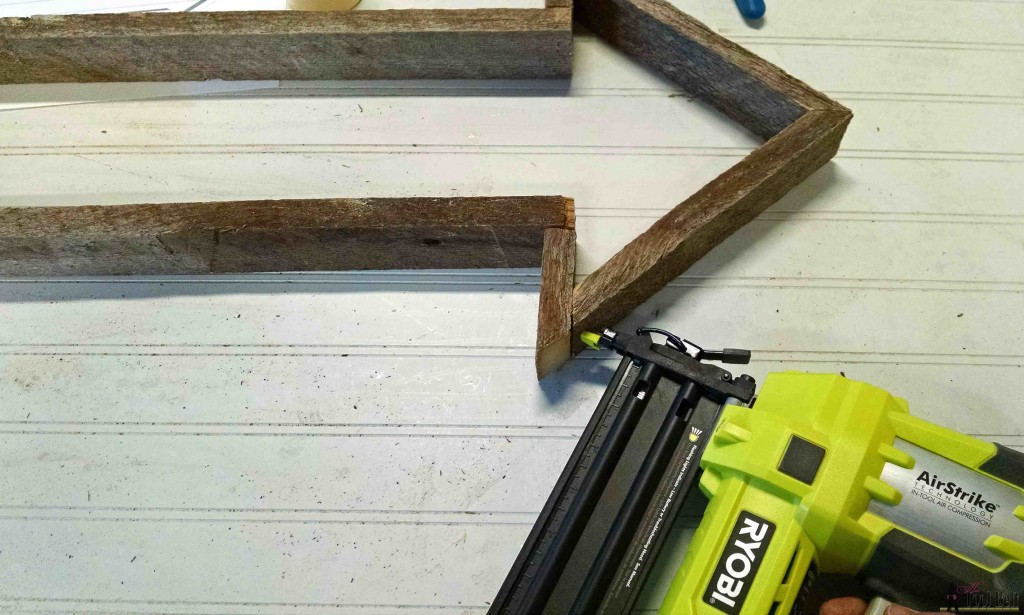 Let the glue dry.  Here's the look of the open arrow.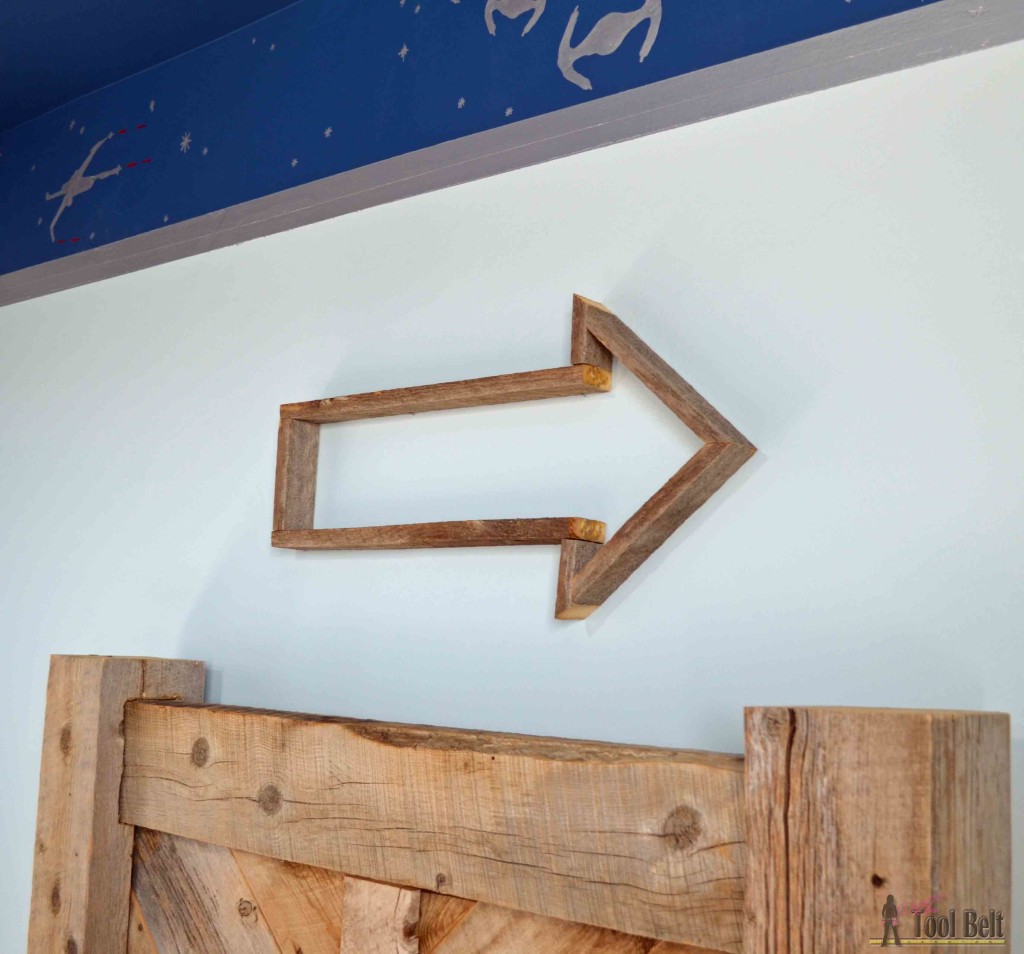 I decided to see what it would look like with old corrugated tin in the middle.  I traced the inside of the arrow onto the tin.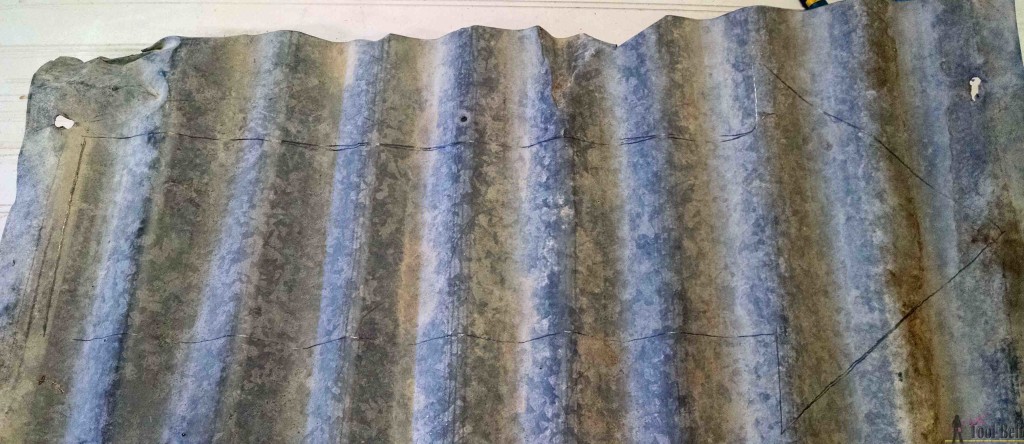 I attempted to cut the tin with tin snips.  My snips are shaped a little funny, so I gave up and used an angle grinder with a cut off wheel…much faster and louder :-).  I had to trim the tin some, but got it to fit.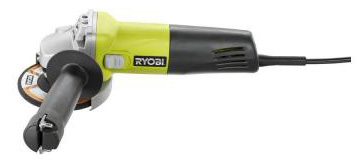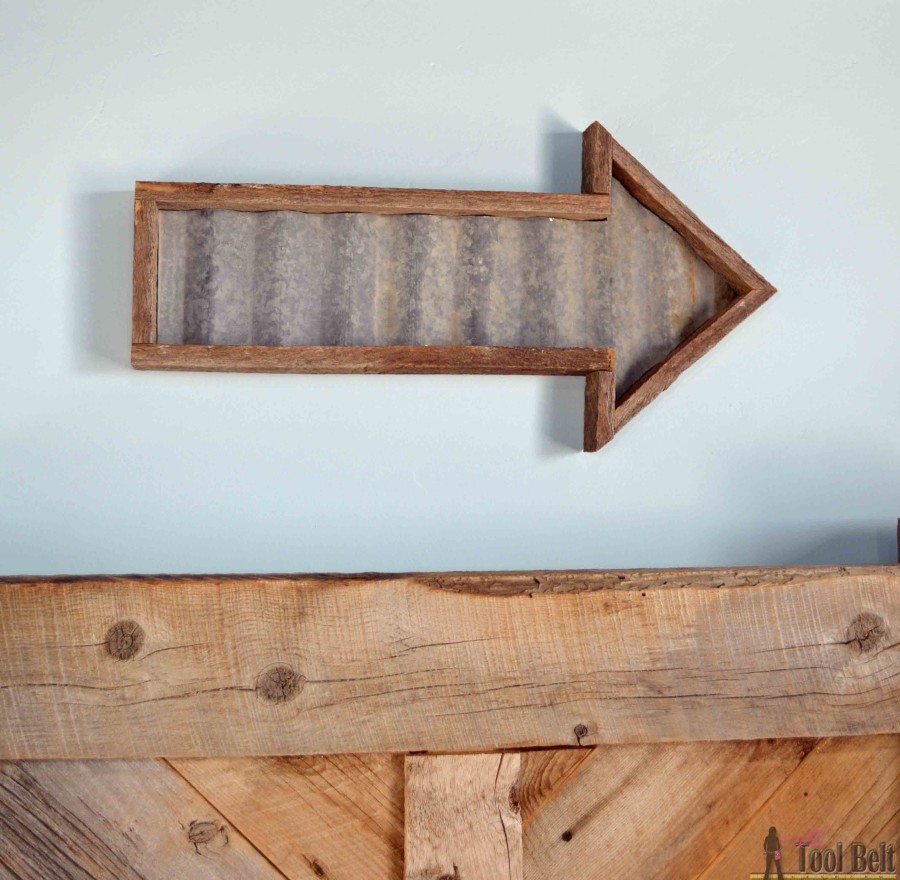 What's your preference, tin or no tin?  Pin it!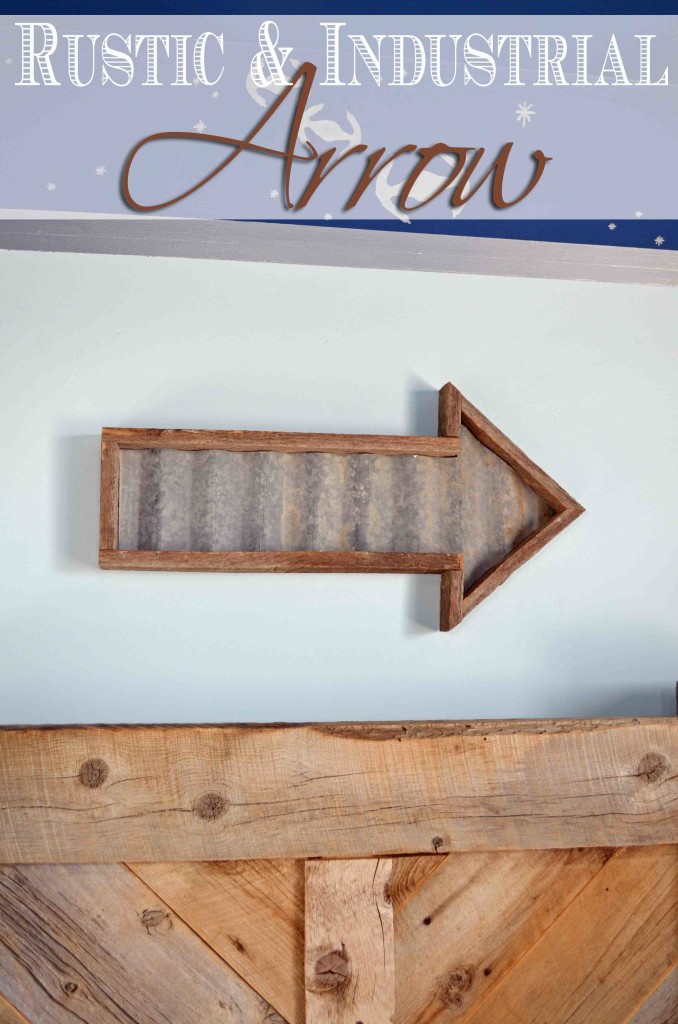 Make sure to check out the other projects on the Build It Blog hop – Repurpose it challenge #repurposeitchallenge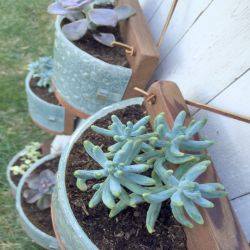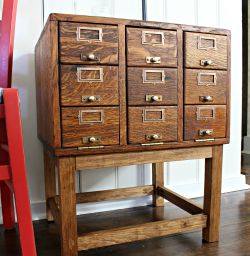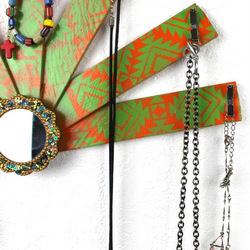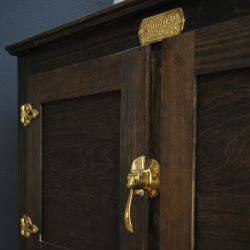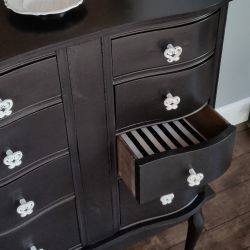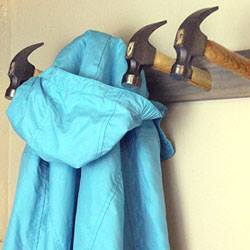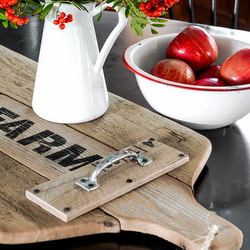 linked to: link parties, remodelaholic, savvy southern style, homestoriesAtoZ