A few years ago my Dad called me up and told me that they are leveling Remo's barn. I'm sure my comments were something like "Nooooo, you can't take down that barn, hey wait what are you doing with all the wood, you're not going to burn it, right???" Farmer Remo had built a big hay barn back in his day, but over the years it had deteriorated and became a hazard structurally. So I talked my Dad into waiting until I could salvage as much wood as possible. Luckily he was good with that. I'm such a sucker for wood, and good barn wood is a limited commodity.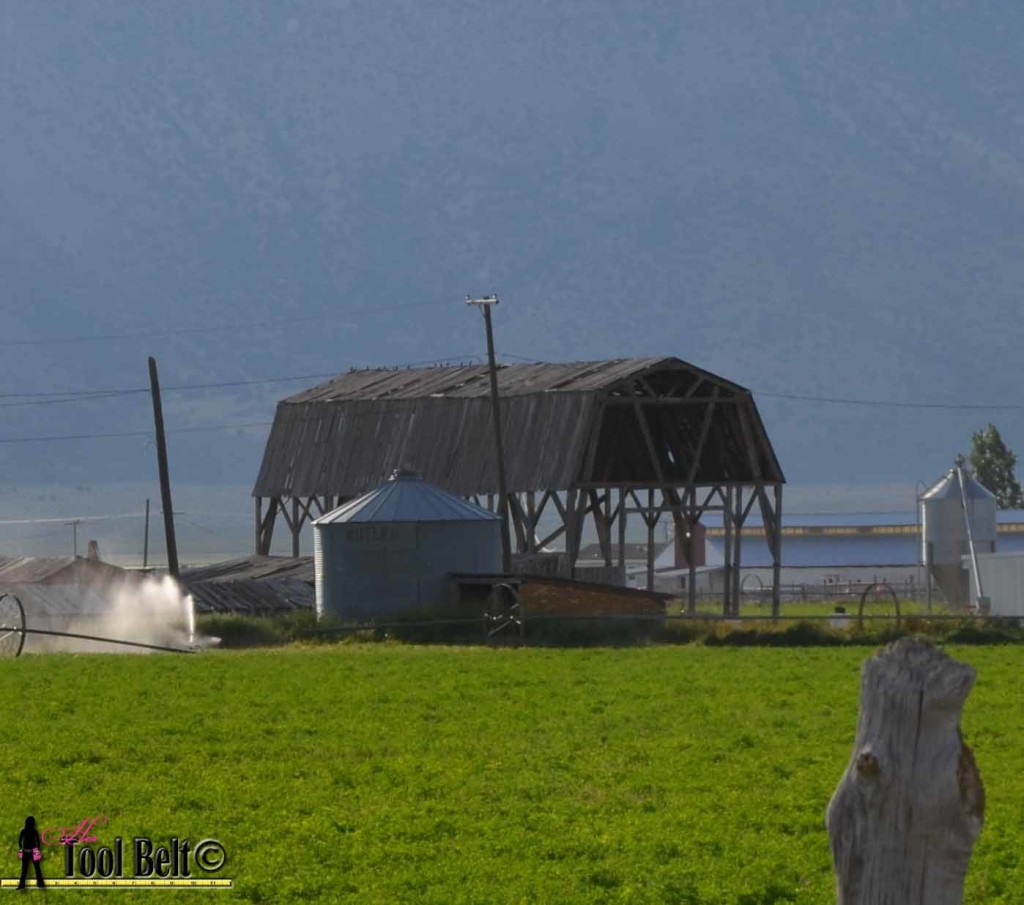 My first project with this reclaimed lumber was this beautiful rustic chevron bed for my son. I love to build with reclaimed lumber/barn wood, the natural character and weathering of the wood is beautiful.  Plus it's free or cheap.
The diagonal supports for the hay barn were big 2″ x 12″ boards, and I finally found the perfect project to use them on.  This project is inspired by a media console that I saw in the West Elm catalog.  The West Elm media console has metal legs, but I had a Modern Masters Rust patina kit that I knew would be perfect to make faux metal legs.  Plus rust and reclaimed wood are a match made in country heaven!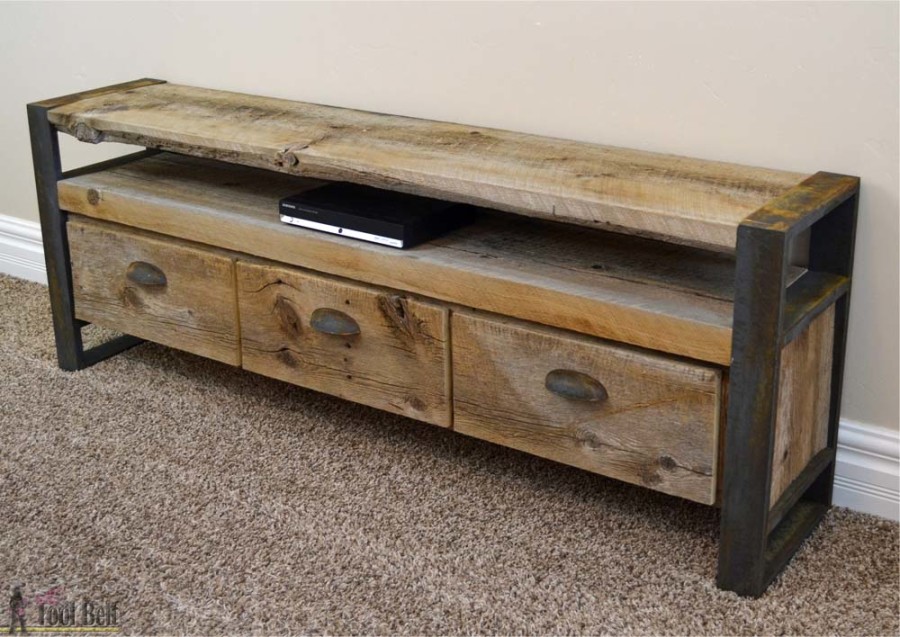 I painted the legs, drawer pulls and drawer boxes with the rust patina paint.  You can control how much rust is created, it's pretty neat.  I decided to go only partially rusty.  Then you seal the paint and it stops rusting.
The media console is fairly narrow, only 12″ deep.  The console is too shallow for drawer runners, so I built the drawer boxes and added easy drawer guides to help the drawer boxes stay in place.   They are perfect for holding all your DVD's, remotes, etc.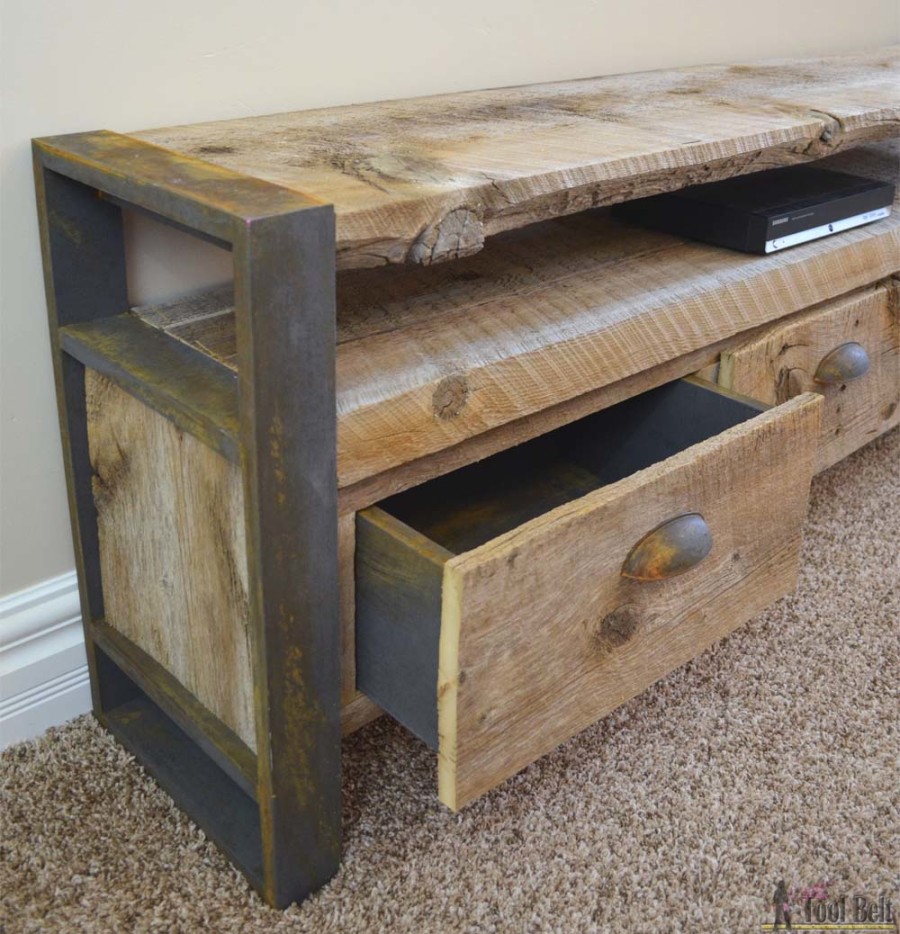 The two shelves are rough cut 2″ x 12″ boards, so they actually measure 2″ x 12″.  If you don't have access to this size of wood, you can substitute 2×12's (1 1/2″ x 11 1/4″) boards from Home Depot, they'll be slightly narrower than mine.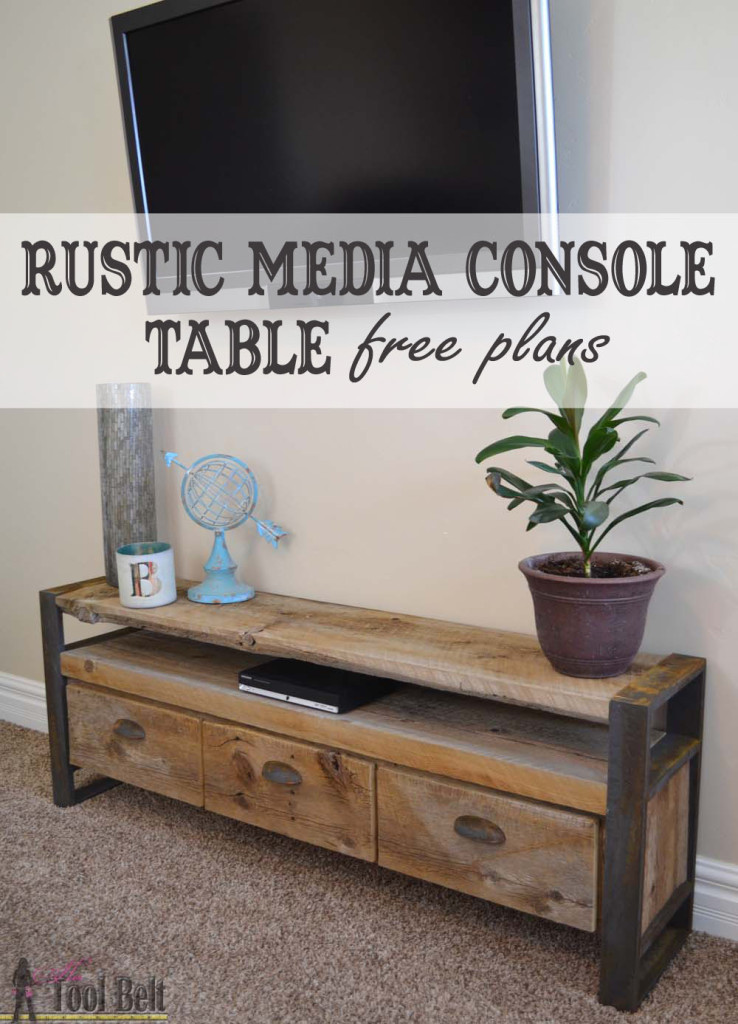 I've teamed up again with Ryboi Nation and you can get the free plans and building tutorial on Ryobi Nation – Rustic Media Console Table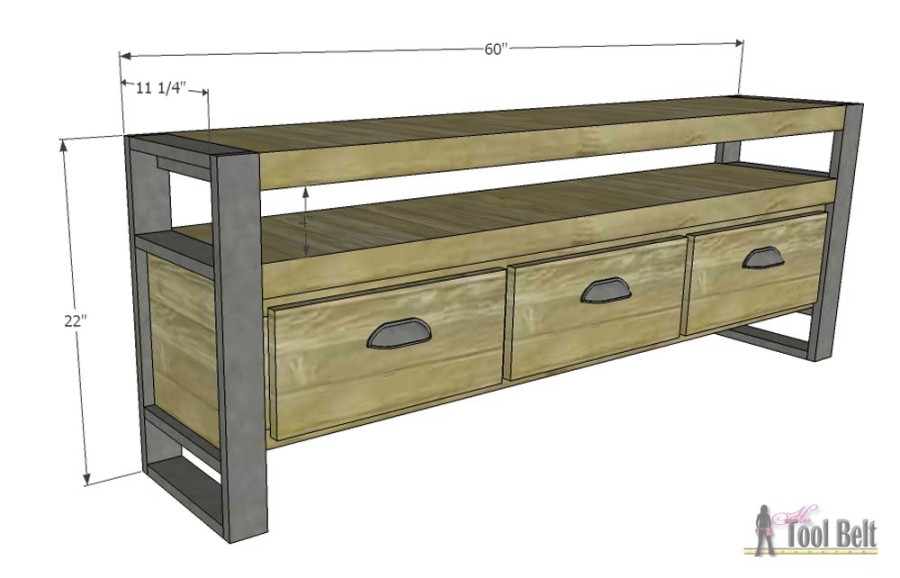 Now for the exciting part –
One lucky reader will win all these tools from Ryobi: RYOBI Compact Radio (P742), RYOBI Super Combo Kit (P883), and RYOBI Random Orbit Sander (P411)
Contest ends April 30, 2016 at 11:59 pm MST.  To enter, use the widget below to complete the tasks and make sure to mark which ones you've completed.
This post was sponsored by Ryobi Nation, all ideas and opinions are my own.
Linked to Link Parties, Savvy Southern Style