Ryobi 40V Blower review is sponsored by Ryobi Tools. I have been provided with product. All ideas and opinions are my own. This post contains some affiliate links for your convenience. Click here to read my full disclosure policy. 
As battery powered yard equipment has evolved, I've always been drawn to it. No messing around with engines, just plug in the battery and get to work! I love how portable it is too. If my favorite tennis or pickleball court has debris scattered everywhere, no problem, it just takes a few minutes to blow off the court.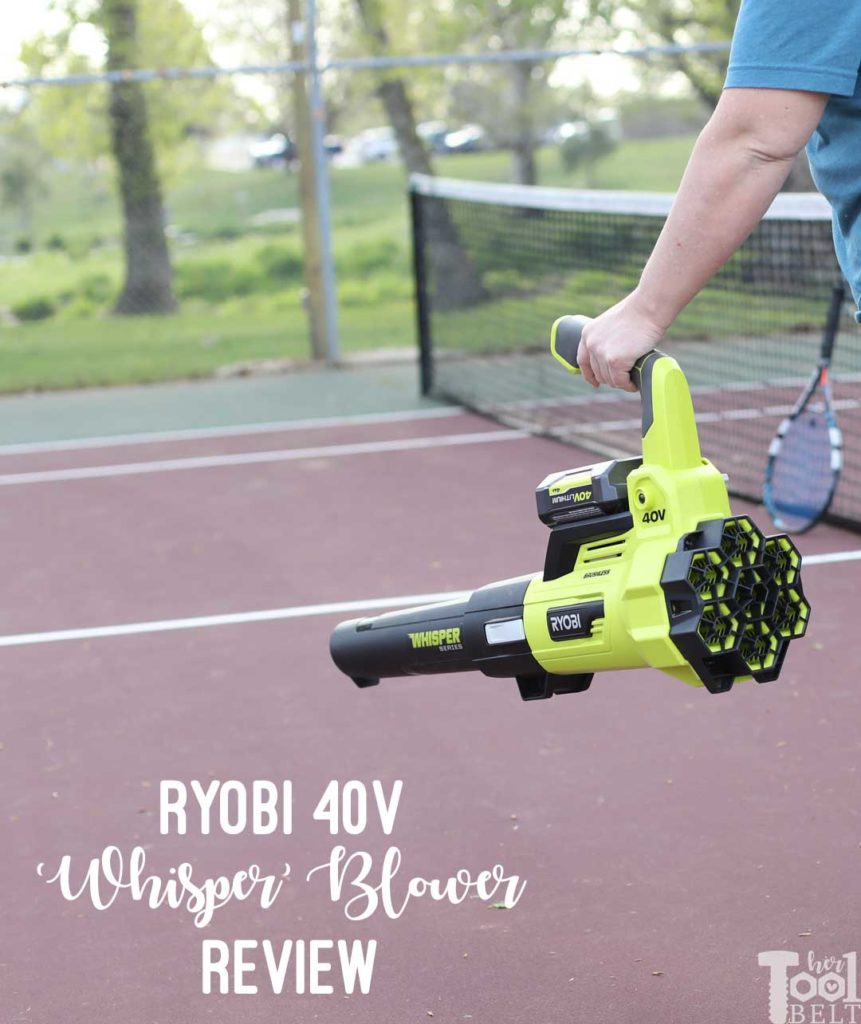 I have been reviewing the Ryobi 40V battery powered Jet Fan Blower (available at Home Depot).
What comes in the package –
Ryobi 21″ Lawn Mower
4.0 Ah 40 volt battery
40 volt battery charger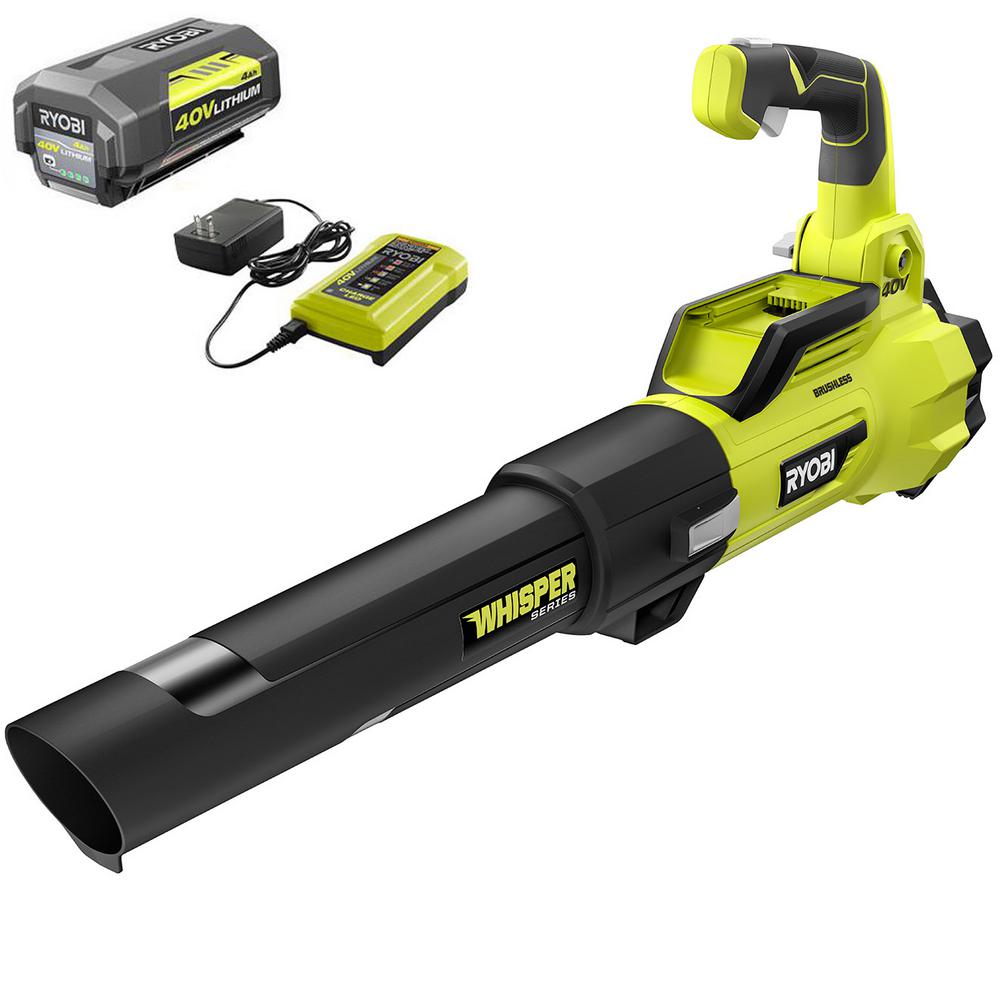 You can purchase the bare tool, but it's cost effective to buy the kit if you need more batteries. Then I have a spare when running my 40V lawn mower.

How the Ryobi Fan Jet Blower Works
This blower is super easy to use, but first things first…charge the battery.
Once the battery is charged, just slide the battery into place.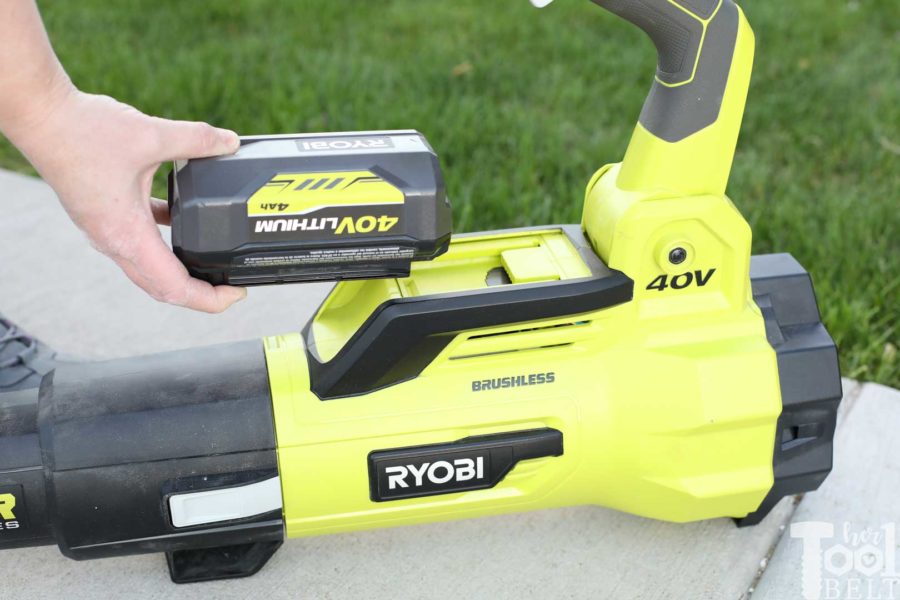 To start the blower, engage the trigger on the underside of the handle. For turbo, press the button on top of the handle while pressing the trigger.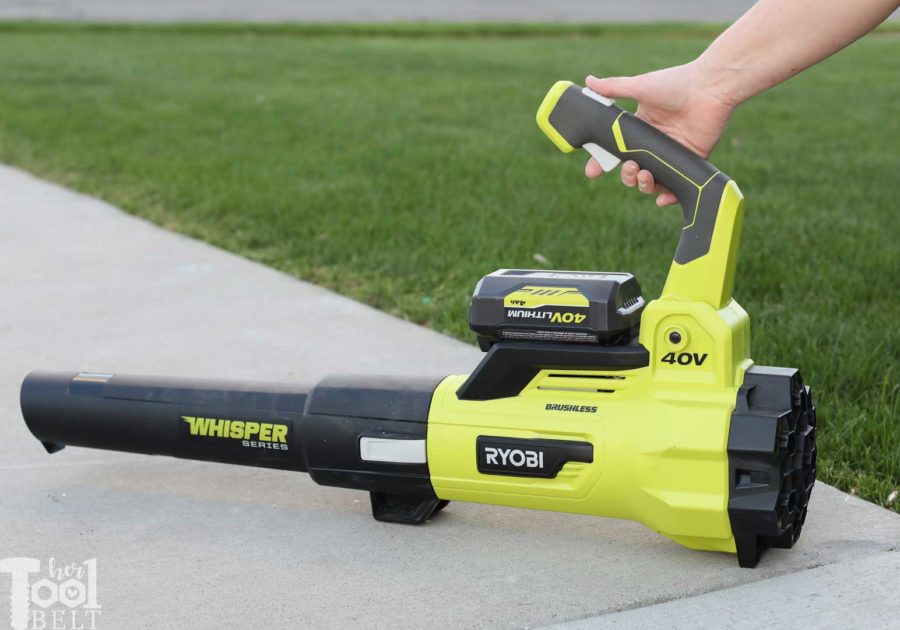 The angle of the handle can be adjusted with the T knob.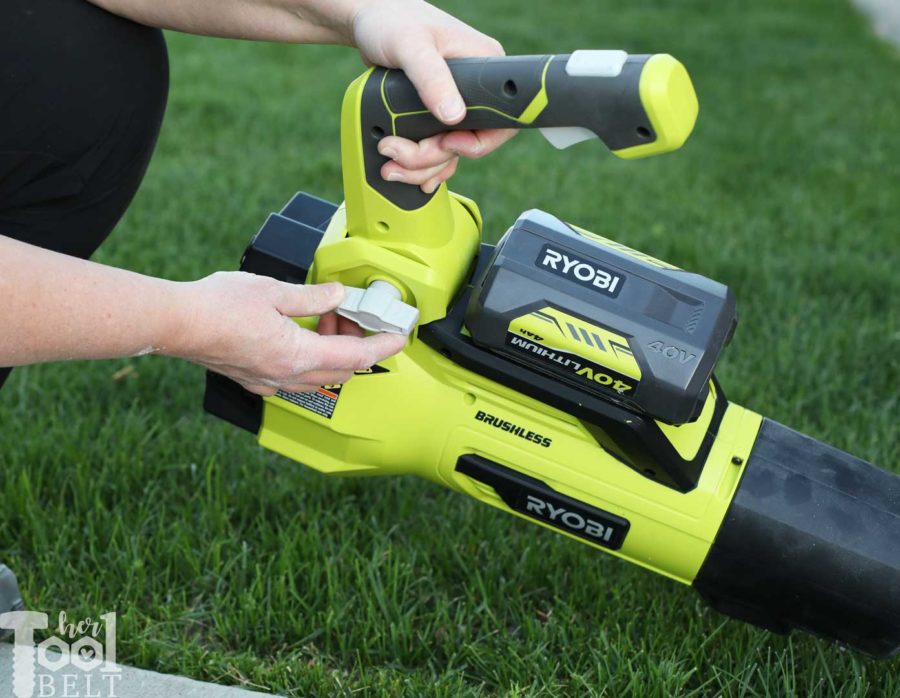 In the back of the unit, is the sweet looking air intake. Don't block these ports, or it won't blow very well. 😉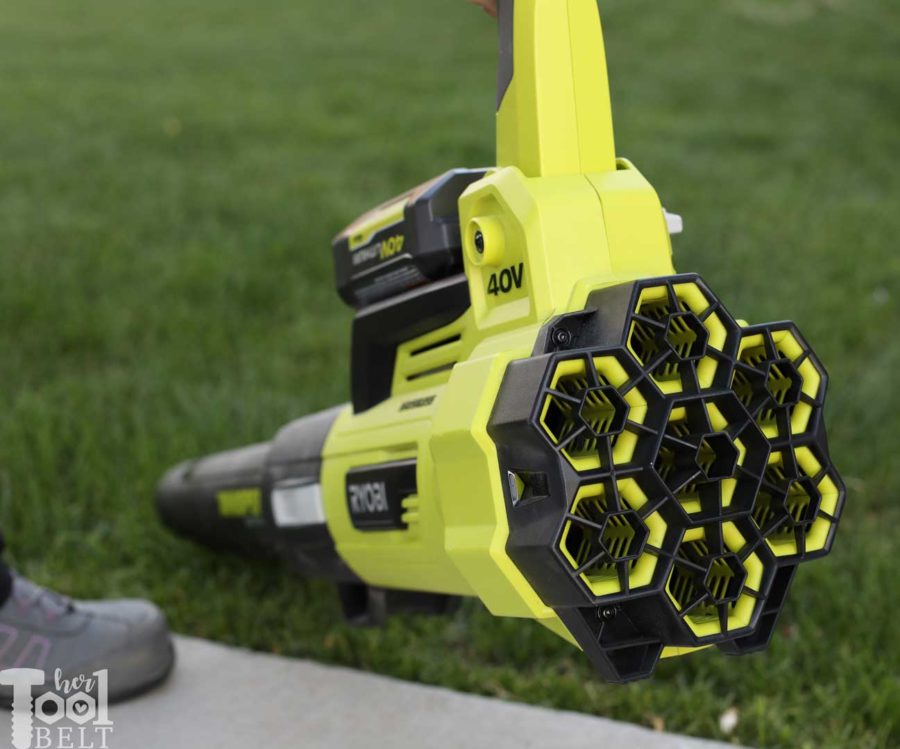 This Ryobi whisper blower is comparatively quiet compared to other blowers, it's noise level is only 59 db on turbo! It is also light weight and easy to carry around.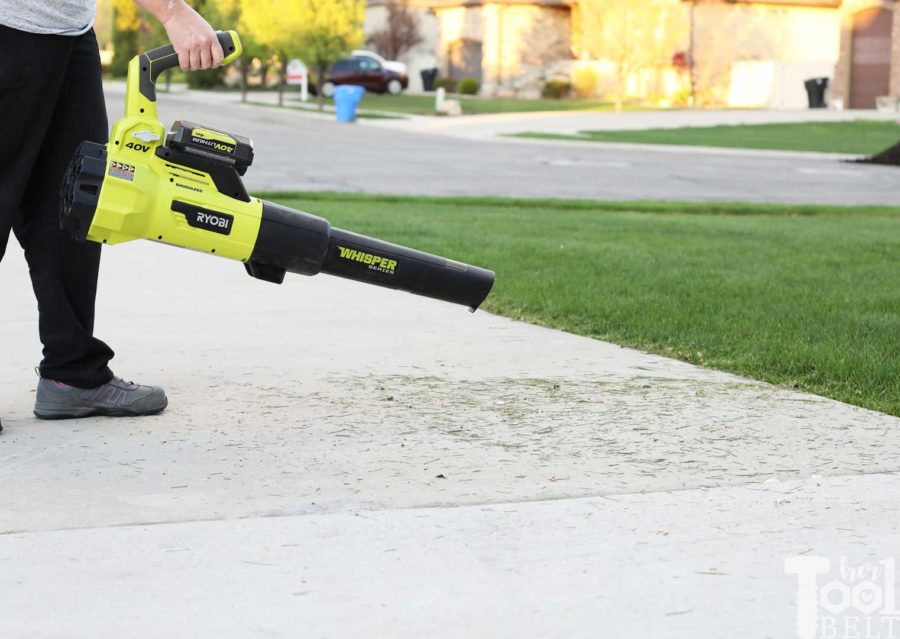 A leaf blower is great to blow grass clippings from the sidewalk, and of course it is excellent at blowing leafs.  My Aunt uses hers every week to blow out her garage, it's a super easy and quick alternative to sweeping.
After storms, I'll even bring it to the tennis court to remove debris before hitting around.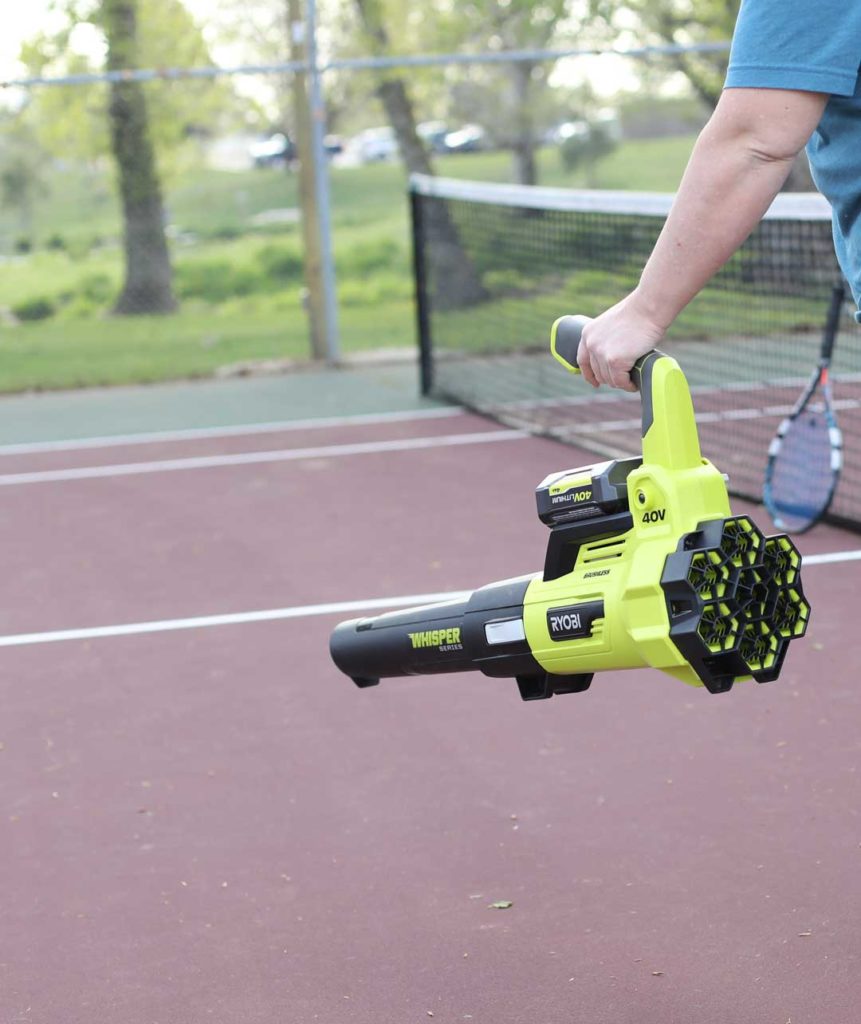 Conclusion
This 40 volt brushless blower is a great cordless blower to have on hand. The 40V battery gives the blower plenty of power for most debris. I like that the blower is lightweight, easy to carry around and is quieter than my neighbors loud blower :-). I like having the variable speed in the trigger, and also the optional turbo speed with the extra button push.
Just one thing to watch as you're using it, try not to put it directly in front you, or it might suck your clothing. 🙂
If you are in the 40V line of battery powered Ryobi tools, then you should check out this cool 40V power inverter.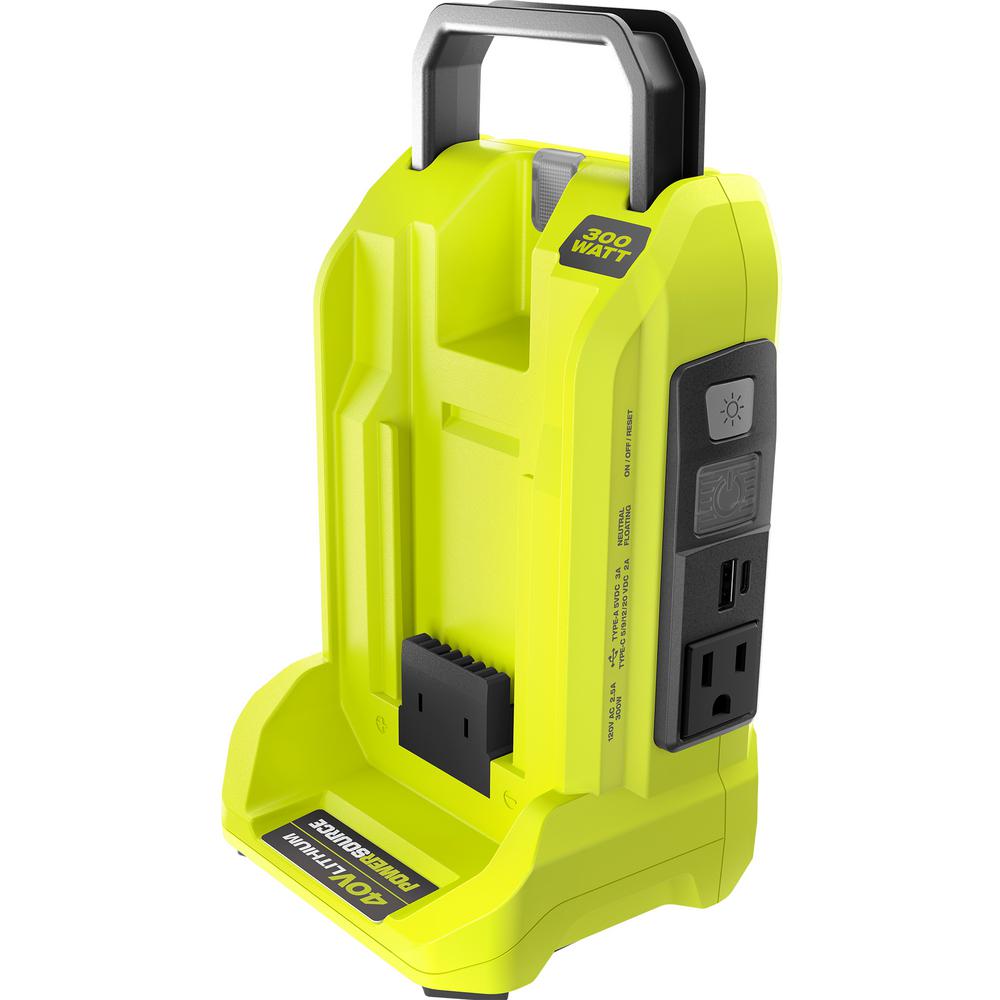 The inverter takes the power from a 40V battery, converts it to a 120V outlet or USB-A and USB-C.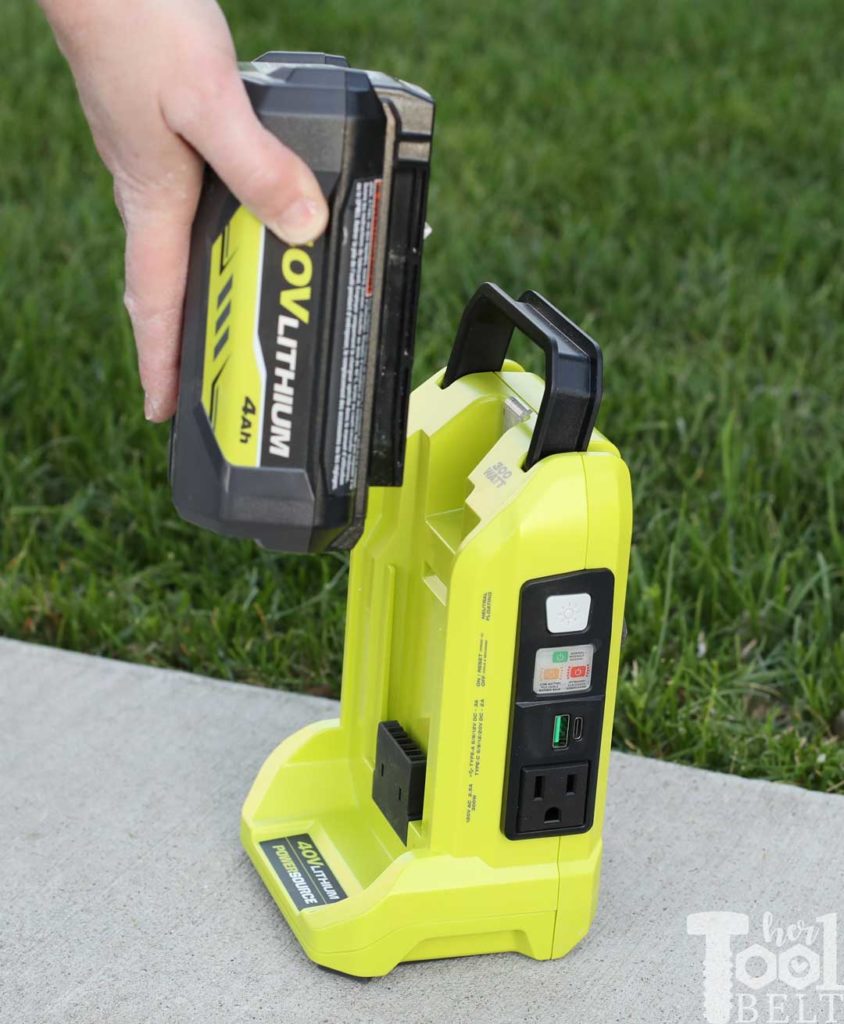 Push the power button on, then it's ready to supply power.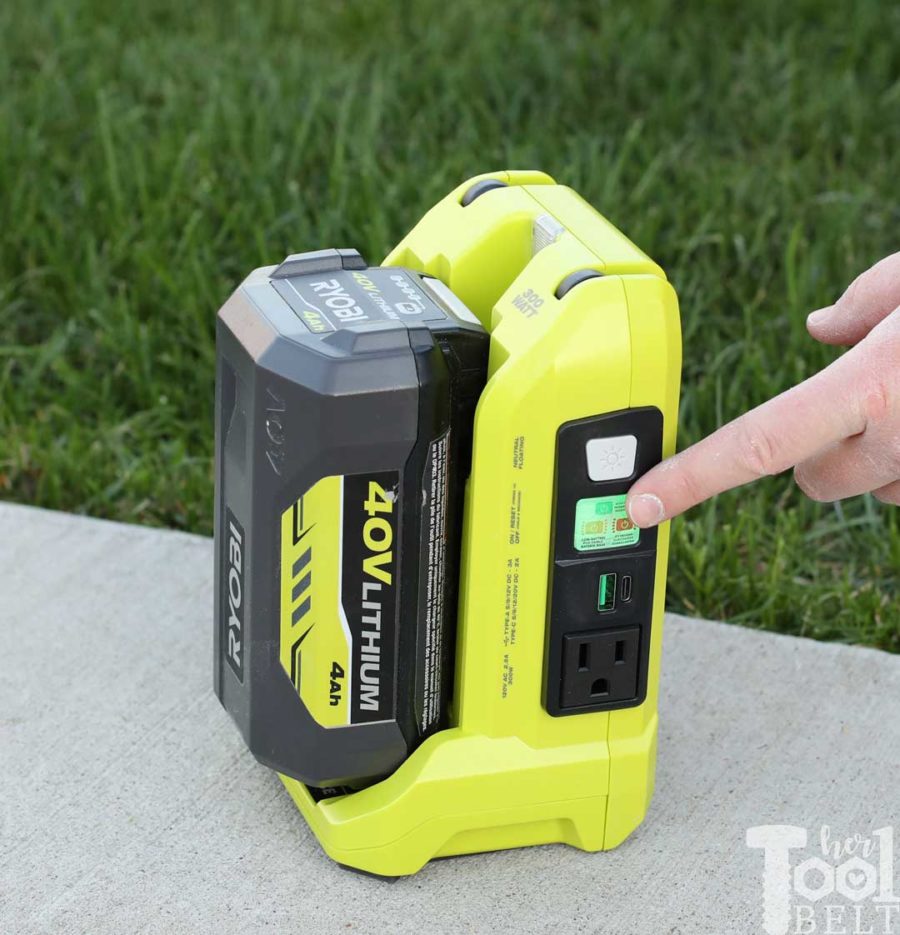 It has a handy LED light on the top.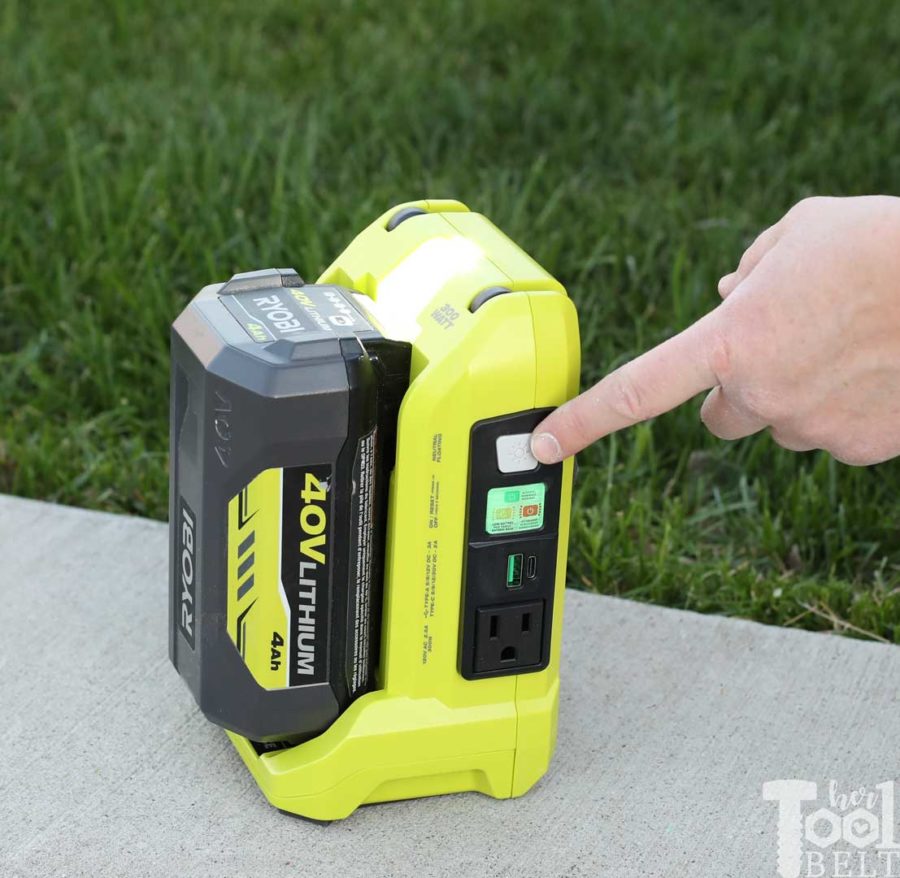 What would You Use an Inverter for?
The inverter can be used to charge your electronic devices with the USB-A and USB-C ports.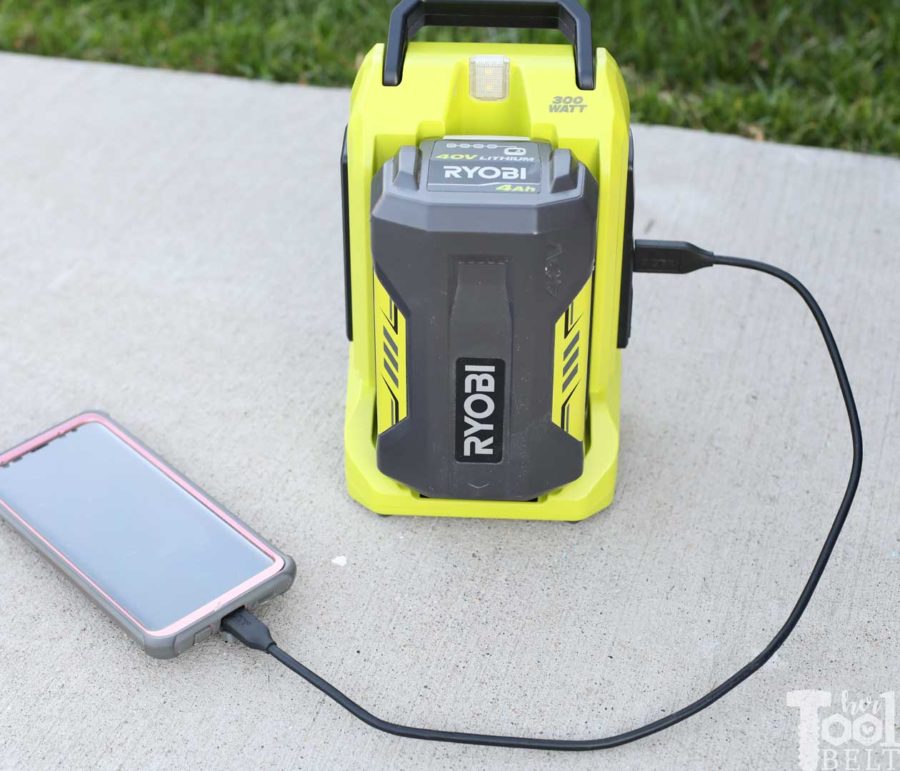 This inverter with a 40V battery can supply up to 300 watts!  That's enough power to use my large Crockpot. So if the power goes out, I can still cook with a slow cooker. Or if we took food to a potluck, the food can still stay warm.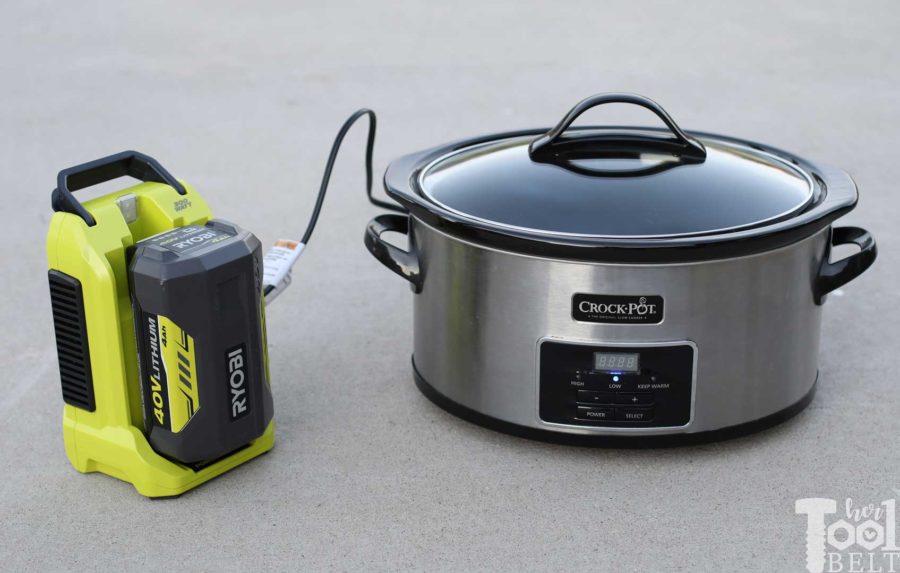 300 watts is enough to power a small – medium TV, fans, recharge batteries, etc.  It is a handy accessory to take camping too.
The run-time will depend on what Ah (battery size) you are using.
It's definitely a super handy accessory to have.
Have more landscaping projects, check out other Ryobi Outdoor Tools here.