Hi!  I'd love for you to follow me on Pinterest Her Tool Belt  and if you love instagram, you can keep up with me there too!

Today we are taking a break from project based posts and getting kind of personal.  Feel free to run. 🙂  My friend Meagan aka The Charming Farmer is a farmer, school teacher, baker, DIY'er extraordinaire and she is a new Mom.  With a young baby she found herself asking "how is ____ able to mama, blog, and create amazing projects?!"  Meagan decided to gather the troops and put together a 2-day blog series to find some tips.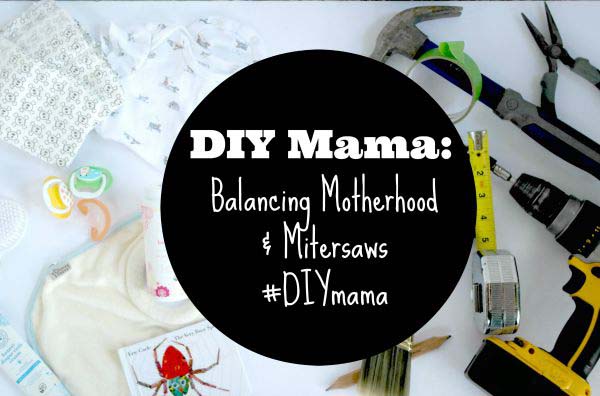 DIY

Mama

: Balancing Motherhood and Mitersaws 

Honestly I never feel like I have it 'together', so I'm the last one that should be giving out advice, but every now and again I can check a project off my To-Do list.
Meet the Family
I have been blessed with 2 great kids and a wonderful husband.  I'm super lucky and he puts up with my love of DIY and my personal to-do list that is years long.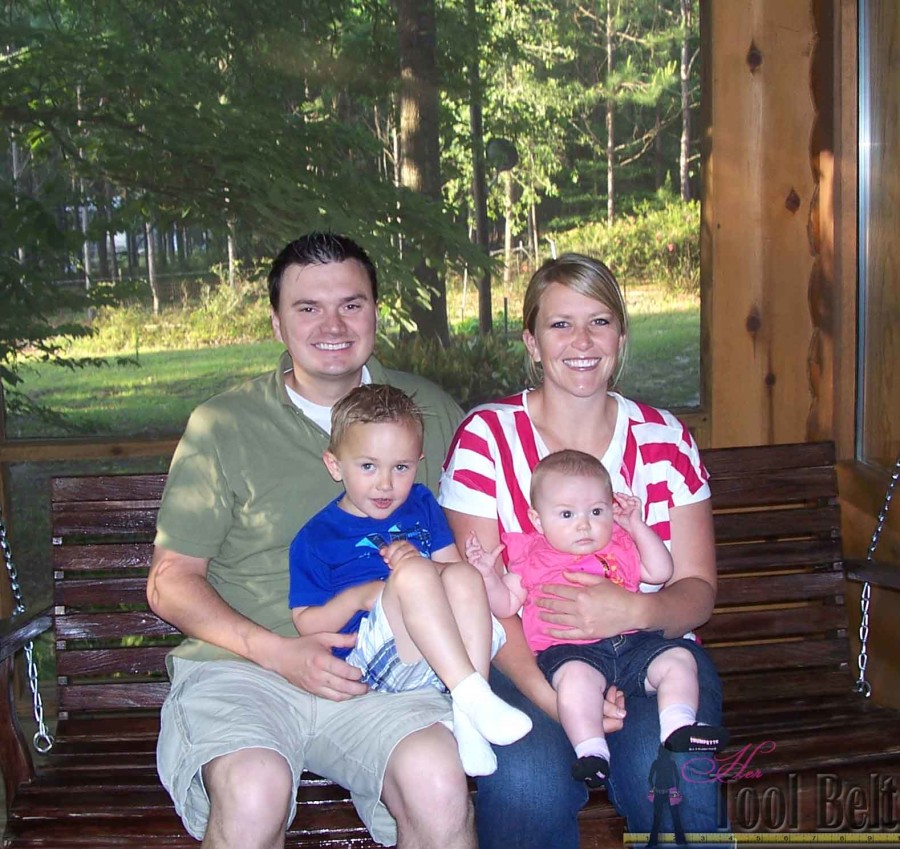 This pic is a little outdated, but that's us.
Biggest Challenge of Motherhood
My biggest challenge is trying to achieve a balance between fixing meals, chasing kids, running errands, church responsibilities, cleaning, etc and spending time in the garage.  I'm sure that balancing life's activities is something that many people struggle with and there is never enough time in the day!  I always feel like I'm busy busy, and usually have nothing to show for it.
Finding Time to DIY
I enjoy DIY'ing so I make time for it when I can.  It always takes me longer to finish a task than it should, but I like the feeling of accomplishment when completed.  A funny story:  A couple of years ago we decided to install a vinyl fence around the house.  I decided to install the fence.  My daughter was quite young then, so I really only worked on it during nap time and weekends.  It took me 5 weeks to complete the fence and mow strip.  Soon after I completed mine, the neighbors across the street hired a crew to install their fence, guess how long it took the crew to install the fence?  It took 1 day!!!  Time is definitely something you have to consider when DIY'ing… what is your time worth?  
My kids love being a part of the projects, who doesn't love a wheelbarrow ride in the bumbo, right?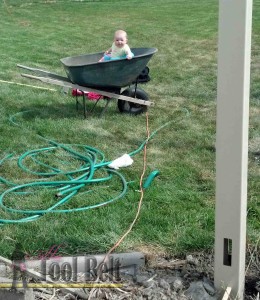 Tip: find the time to finish projects when you can, this can be more difficult when the kids are really young. 
Tips for Balancing Being Mom and DIY'er
Since my kids are mobile now, they like to be involved.  Whether it's testing the drawer quality,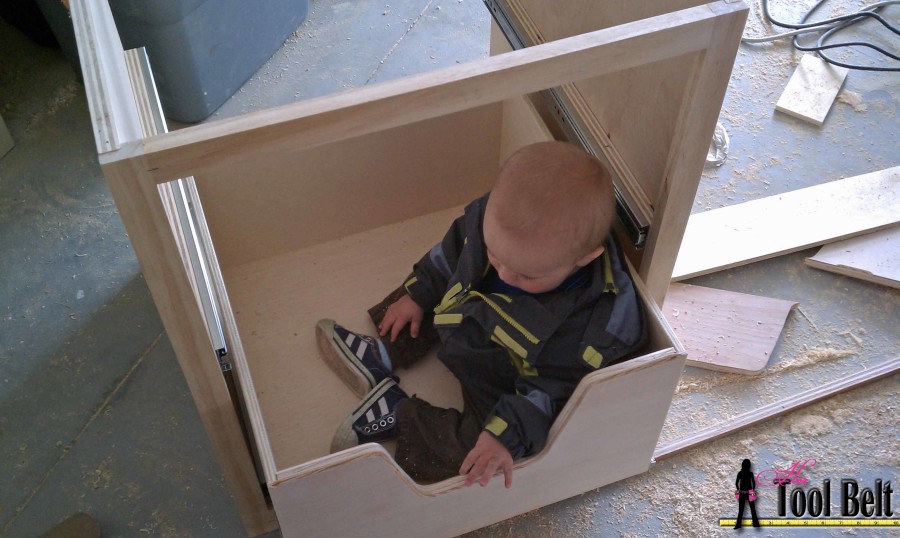 installing hinges,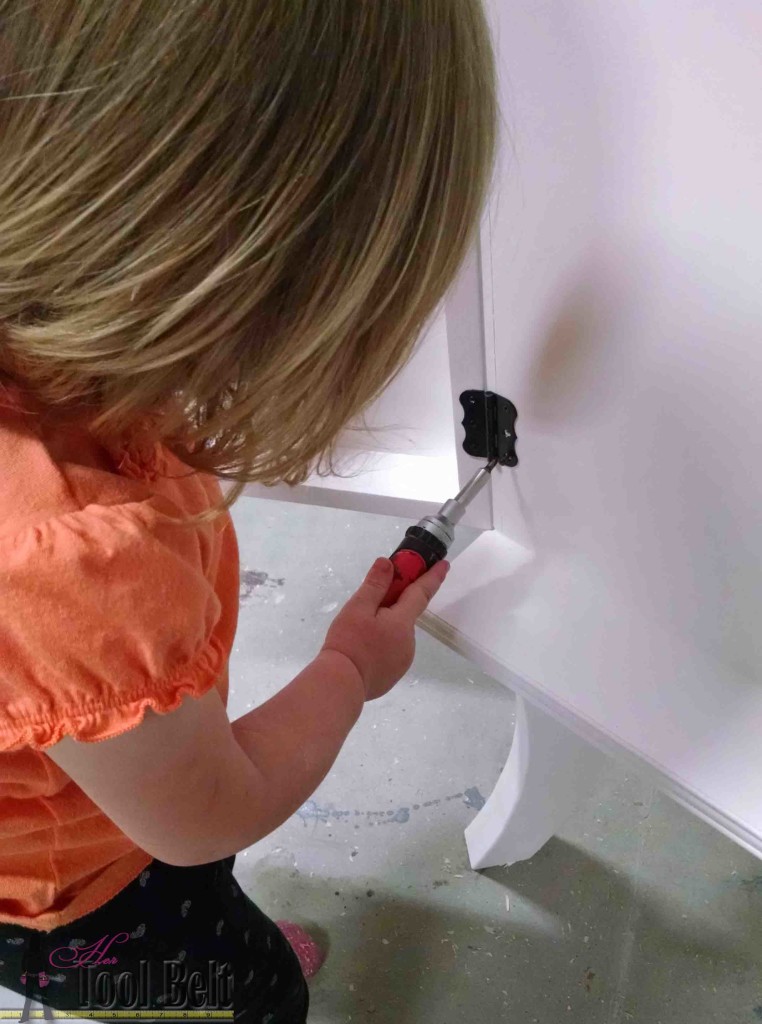 planting flowers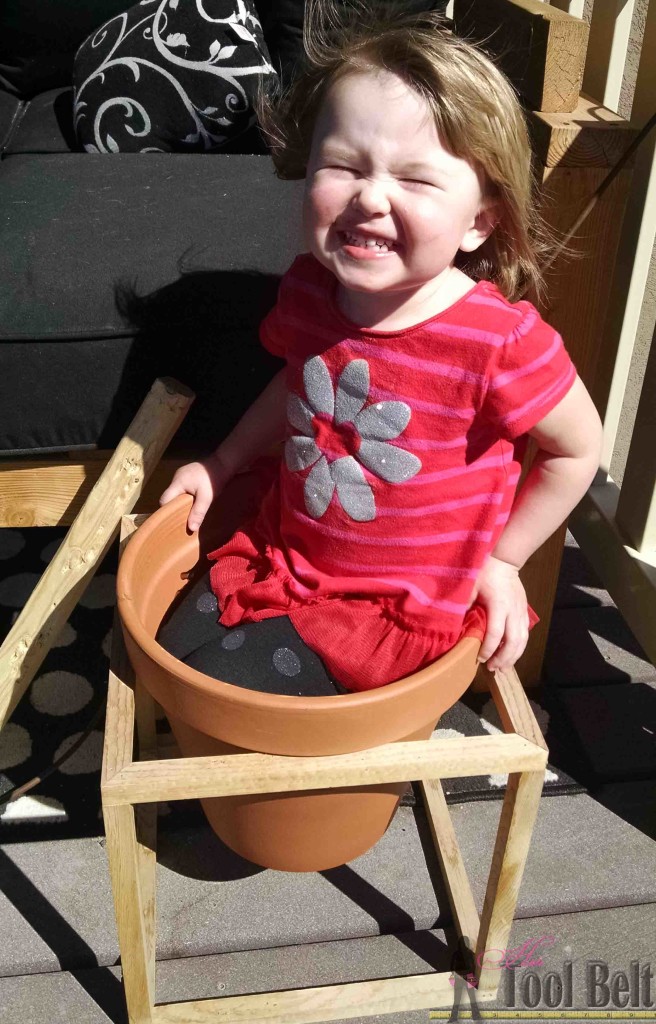 or installing sprinklers,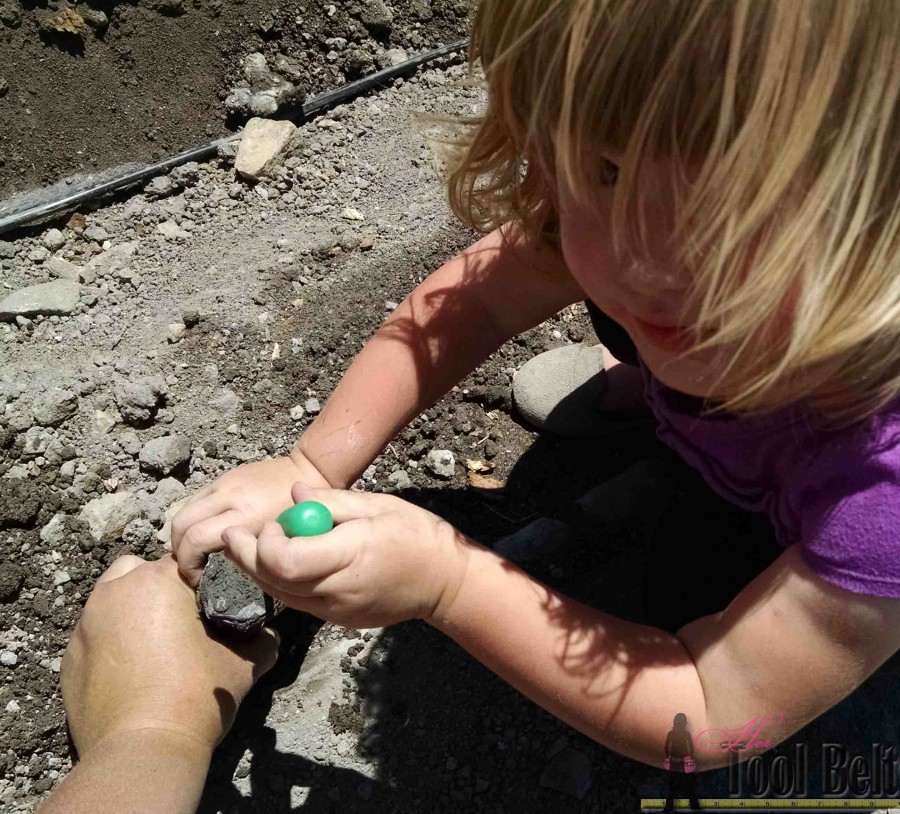 they want to be in the middle of the projects and have their turn to 'try'.  One of these days they'll probably even get righty tighty in the correct direction :-).  I know I enjoyed 'helping' when I was young, now I have a glimpse of the patience that my parents had with me.  
When it's not time for little helpers on the project, the kids enjoy drawing pictures with sidewalk chalk and using scrap wood for building blocks.  
Tip: involve the kids in the projects when possible, or give them something fun to do. 
Handy Gear
One of the most useful baby gear items for me is a video monitor.  During nap time I can clip the monitor to my pocket and still listen and see the kids while I get things done.  
Dream DIY Kid's Project
Some day I'd love to build a fun 'under the stairs' fort for the kids.  I think this fire station one is awesome.  
Awesome DIY Kid Project
One of my favorite kid based projects has been the Clubhouse Play set.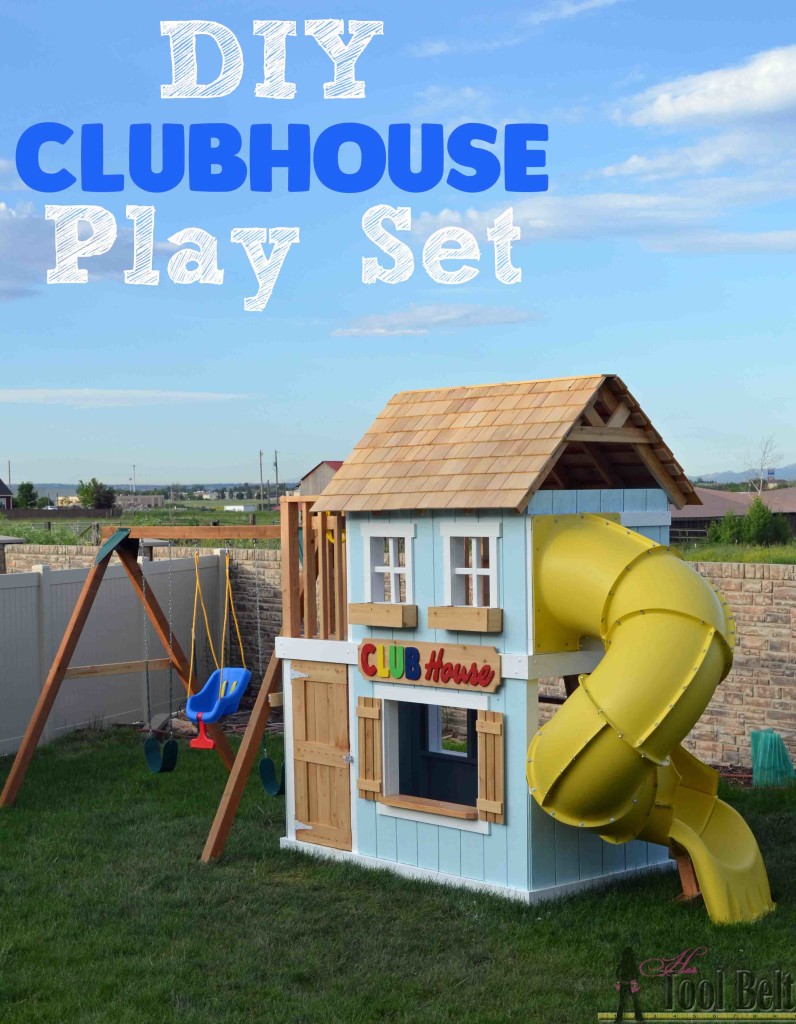 Another favorite is the barn wood bed that I made for my son.  
What are your best tips for being a DIY'er and parent?  Make sure to check out the tips from other DIY Mamas!
(Aug 12) Day 1 Mamas:
(Aug 13) Day 2 Mamas:
Danielle @ 2 Little Superheroes
Amanda @ Dwelling in Happiness
Rachel @ Shades of Blue Interiors
Enter to win a prize to get your DIY and Mama fix!   
Get entered to win a new Ryobi Mitersaw!